Manila Tourist Spots - Attractions, Things to Do and Places to Visit

Want to know the top Manila tourist spots to visit? Or probably planning a trip or tour to the city center of the Philippines?
Our family lives in Manila and who else could be most qualified to be your tour guide when you travel Philippines but us. So let us know about your intent by sending us your questions about Manila. Let our experience be told. Let the knowledge flow by sharing and we expect you, our visitors to enjoy and learn about our country by visiting the most popular city in the Philippines - Manila.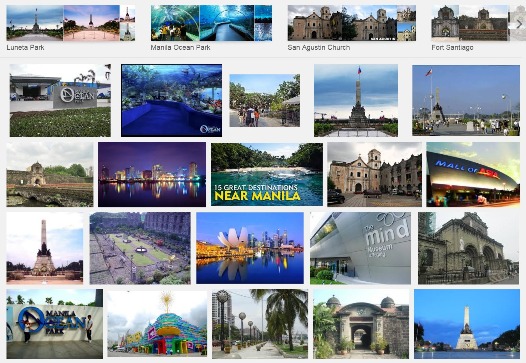 Beauty awaits those who appreciate what they have and that's why we want to share to you what we know about Metro Manila from things to do, places to eat and dine, hotels and lodging inns and cheap rooms to stay and best places to visit (some of them you might not even have heard about). Hop on to a journey and be prepared to get mesmerized by the true beauty of Manila and the Filipina Manilenya on an online date with our past journeys. The places we know and have been to. Whatever free offers Manila has and what you can do without spending too much touring the hustle and bustle of the metro.

Expect to read about places you've probably never even heard of and be prepared to say "It's more fun in the Philippines"!.


Historical Places - Manila's Best Hidden Paradise

Bahay Nakpil Bautista

A house museum full of rich history Bahay Nakpil Bautista is where Philippine heroes thrived - the Katipuneros. Very few Manilenyo knew about this century-old house, one of the must-visit Manila tourist spots still exists today where the KKK members used to meet in 1896. Still up and preserved, it is located in the heart of Manila in Quiapo. The museum is open and best for educational tours and tourist visits.
Built in 1914, the curator had so much story to tell about who used to live, meet and made up what history the very old house had. The architecture alone will make you wonder how one of the hidden Manila tourist spots still came to be preserved despite numerous tragic earthquakes that strike the land.
The museum used to be home of Gregoria de Jesus, Julio Nakpil, century-old photos and memorabilia still of antique value and collector's item quality can still be seen intact and unwithered by calamities and disasters that strike Manila. Ideal for photography sessions, exhibits, workshops, seminars, poetry readings, chamber music and sit-down dinners, this hidden place is definitely worth the peek.

Fort Santiago Near Manila Pier

Who'd forget and not know about Fort Santiago when in history, it is where one of the last stands happened. A garrison and prison for POWs in the 1900's it is where you can see exhibits of a piece of the significant Philippine war history consisting of antique and old automobiles, the old Tutuban PNR train, the house of Jose Rizal and the fort of pre-war old canyons facing the sea wall of Manila.
Probably the only defense from sea invasion in the pre-war era, this place also happened to be one of the hidden Manila tourist spots that existed and was never withered through time. The fort served as a lighthouse to detect enemies coming to the shores of the metro. Today, it is open for visits where you can ride a horse and roam around or take photo shoots around the adobe walls and the old bridge connecting the garrison which seemed like an old castle entrance.

Rizal Park Also Known as Luneta

Luneta Park is sight to countless historical events as one of the best destination of all Manila tourist spots. It is where we saw Pope John Paul 2nd back in the 90's when he visited the Philippines and reunited the youth with his speech. It has been witness to political rallies in Manila and nestles the one of the biggest stadiums in the Philippines today - Quirino Grandstand making it a great venue for early morning joggers looking to sniff a bit of fresh air from the sea for which it is near.
Rizal Park is also where you can find and see the first biggest Philippine map soaked partially in a man-made lagoon half filled with water to resemble the actual visual appearance of the country from the top of the world. A replica of the globe may also be found in the middle of the park. It is also sight to replica gardens filled with locally found marine life, structure and plants in a series of gardens called Halamanang Pilipino, Chinese Garden and Japanese Garden.
The park is where you can find the only orchidarium and butterfly sanctuary in Manila. Venue to countless beautiful garden weddings, debuts and events. It is also where you can find the only restaurant in the metro that caters to employing special people in deaf employees. It is home of Filipinos national hero - Jose Rizal where a giant image replica of him still stands guarded with a couple of militia armed with M-14 guns doing a routine.

National Museum of the Philippines

Located in the heart of Rizal Park, Manila, the National Museum of the Philippines is found in P. Burgos Drive, Rizal Park, Manila. The building is one of the most unique amongst all Manila tourist spots. If you want to visit, it opens during Tuesdays-Sundays, 10:00 AM - 5:00 PM. It is where you can find links to the different regional museums in the country as well as The National Art Gallery, Museum of the Filipino People and the very old Planetarium.
Different collections of artifacts and related interest can be found inside like Philippine fine art, ethnography, archaeology, natural history and more. It is where you can register art pieces, hold and rent as a venue for events, research and identification, reference collections, video and photo opt and more. Official Facebook Page here - https://www.facebook.com/nationalmuseumofthephilippines/.

Manila Ocean Park

Famed for being the first ever themed ocean park in the country, Manila Ocean Park is close to Singapore's attraction called Ocean Park in Sentosa. This theme park features different sea creatures and mammals like the dolphin, whale, sharks and different species of shell creatures and small fishes and corals. It is found right in the heart of Luneta Park right at the back of the famous Quirino Grandstand in the Bay area of Rizal Park (Luneta Park). Attractions include the dolphin show, Cabalen-themed buffet restaurant, Hotel H2O and many more.

Malacanang Palace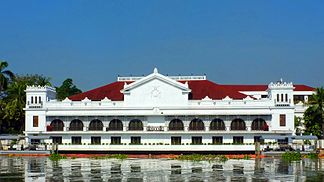 Malacañang Palace Photo Credits to Wikipedia
Home of almost all the former presidents of the Republic of the Philippines, Malacanang is a white-house themed Spanish and neo colonial styled building. It was built back in 1750 by Don Luís Rocha as a summer house due to near proximity to Pasig River. You can find the palace in J.P. Laurel Street in San Miguel, Manila. This is one of the best Manila tourist spots that you just can't miss in your travel if you come to the Philippines.

Star City Theme Park

Star City is one of the first ever theme park in the Philippines. What sets this Disney-like park in Manila is that is has stood the test of time unlike the now closed Boom Na Boom. Next to this biggest amusement center in Manila is Enchanted Kingdom which has generated it's own clientele taste in terms of attractions inside.
Currently, Star City gets off peak season visitors by advertising a discounted promo fare for their ride-all-you-can thru Metrodeal Groupon offers. The park is located in CCP gorunds / PICC and Folk Arts Theater in Pasay City. It is easy to get to this place via LRT Line 1 Vito Cruz and riding the orange pick up / Old Ford Fiera  / Jeepney bound to PICC grounds or taking Uber / Grab or regular taxi cab.

Cultural Center of the Philippines

Founded in 1969 under the era and by the said Philippine dictator president, Ferdinand Marcos, the Cultural Center of the Philippines is built by Leandro Locsin and is one of the greatest and most important legacies that the exiled president left to the Filipino people in "dekada 70".
Venue to different cultural-related events in Manila and the country, CCP is where concerts, exhibitions, festival celebrations, awards, competitions, school graduations and numerous other important historical events in the country.
It contains theaters, galleries, exhibition halls and a shop for different merchandise. If you are planning to visit the country, you must put CCP in the top bucket list of Manila tourist spots to visit. It is also where you can watch and listen to the Philippine Philharmonic Orchestra, the most popular orchestra band in the country.

The complex is exactly located in  CCP Complex, Roxas Boulevard, Magdalena Jalandoni and can be reached thru these numbers - (02) 832 1125. They are open from 9:00 AM until 9:00 PM
Museo Pambata (Children's Museum)

A children-themed musem, the Museo Pambata is witness to countless events, exhibits, parties and advocacy calls by different NGO's (non-government organizations). Located in the Ermita district along Roxas Boulevard near Rizal Park (Luneta) and Manila Ocean Park, this children's museum is a must if you travel to the Philippines with kids. Open from 9:00 AM - 5:00 PM, you can make a reservation by calling these numbers - (02) 523 1797.
Museum Hours: 9 AM to 12 NN, 1 to 5 PM (Tuesdays to Saturdays)
1 PM to 5 PM (Sunday) / The museum is closed on Mondays and
selected official holidays.
Admission Fees:
Php 250 (for children 2 yrs old and above and adults)
Museum workers and teachers (with valid IDs) - FREE 
Manila residents (with valid IDs) - FREE on Tuesdays and 50% discount on other days

(not applicable for group tours)
Manila Zoo

An age-old childhood favorite among all Manila tourist spots around. This is where weekends fill with family camping and numerous picnics in lieu of educating kids with the different local and imported animal species they can see in the forests. This is where you can find the most famous animal in Manila - the elephant where kids love to watch eating and throwing up and away gallons of water using its trunk.

Manila Cathedral

With its original name - Minor Basilica and Metropolitan Cathedral of the Immaculate Conception, the colloquial name it is called today is Manila Cathedral.
Unique in its origin as a Neo Romanesque Revival Architecture, this age old church construction dates back in 1571. It is located in Sto. Tomas, Intramuros, Manila. It is made under the hands of Architect Fernando H. Ocampo. This century old catholic church must be put in your top 5 churches and Manila tourist spots to visit in the Philippines.

The Manila City Hall

Located in Padre Burgos Ave, Ermita, Manila, this century old building is where you can find the office of the current Mayor of Manila. Made by the artistic eyes of Antonio Manalac Toledo, it is completed in 1901 but was completed in August 19, 1941 just before the WWII broke. Heavily damaged by bombings, the structure stood its ground and then completed as stated above.
Popular by its giant clock tower icon (the largest in the Philippines today) unique only to the city hall, the structure has been subject to different debates criticism due to the design monotony. Today, it has been one of the unforgettable icons of the country belonging to the central city of the Philippines.

Manila North Cemetery

Dubbed as one of the oldest and biggest public cemeteries in Metro Manila built in 1904. It was earlier part of La Loma but was separated for exclusivity reasons for Catholic burial. Known to contain old architectural styles seen in old mausoleums, Manila North Cemetery is one of a kind among Manila tourist spots to visit as it sets it apart from other modern day burial grounds.

Back in our childhood years because we live in the area, we call it as "Norte". It is a 54 hectare property adjacent to La Loma Cemetery and the Manila Chinese Cemetery and nurses entrance gates in Bonifacio Drive, Blumentritt, 5th Avenue and Rizal Avenue.

Masjid Al-Dahab - The Golden Mosque in Quiapo Manila

La Loma Cemetery and Crematorium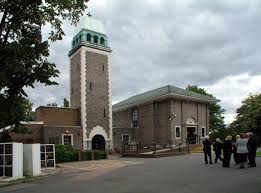 Opened back in 1884, this top Manila tourist spot boasts as currently the largest burial ground in Metro Manila with 54 hectares land total.
It has its own crematorium and cremation services with chapel inside in the 5th avenue entrance setting it apart from other top Manila tourist spots for the old cemetery category.

University of Santo Tomas in Espana Boulevard

SM Mall of Asia (MOA)

Manila Bay Along Roxas Boulevard

ChinaTown Arc and Community

The Ayala Museum in Makati

Paco Park, Church and Cemetery

Chinese Cemetery Beside La Loma and Norte or Manila North Cemetery

The Philippine Money Museum

Palacio del Gobernador in Intramuros

The Parian Great Wall of Intramuros

Japanese Garden, Chinese Garden, Halamanang Pilipino and The Orchidarium in Luneta

Manila Central Post Office in Liwasang Bonifacio

The Arroceros Forest Park

Rizal Memorial Sports Complex in Vito Cruz

The Railways of PNR, MRT and LRT

The Manila Memorial Park

Planetarium
Philippine National Library

University of the Philippines Campus (U.P.)

Folk Arts Theater in CCP

The Quirino Grandstand in Luneta Quadrangle

The Manila Hotel

Centuries old and perhaps the oldest existing hotel built back in 1909, this 5-star accommodation along Manila Bay is part of a reclaimed area in the Luneta Park circle. Thus, making it one of the most-unique Manila tourist spots still in existence to date.

Club Intramuros Golf Course

Yexel's Toy Museum

Find Serenity in Historical Old Churches - Manila Tourist Spots for Visita Iglesia

The existence of historical old churches in Manila are a blessing from Catholicism in the Philippines and the country is so because of the many old churches that has served not just as a refuge for those who are losing hope and faith but has attracted pilgrims and avid onlookers looking for some of the best Manila tourist spots to wander in bliss. Below is our family's list, perhaps the largest in number you will ever see online today. We've got more so don't forget to visit out Travel Philippines page.

Malate Church

Binondo Church in Divisoria

Sto Domingo Church

Manila Cathedral Near Fort Santiago

Santuario de Santo Cristo

Santo Nino de Tondo Church

Sta Cruz Church

San Felipe Neri Church

Our Lady of the Abandoned Church in Sta Ana Manila

Saint Pancratius Chapel in Paco Manila

San Agustin Church in Intramuros

Quiapo Church in Plaza Miranda

Quiapo Church, the Minor Basilica turns into one of the most popular tourist attractions in Manila during the month of January. The reason is because here is where you can find the Black Nazarene religious icon for the Quiapo feast day.

San Sebastian Church in Recto Avenue

Baclaran Redemptorist Church

Saint Vincent de Paul Church Near Adamson University

Saint Joseph Parish in Las Pinas with Bamboo Organ

Saint Pio of Pietrelcina Chapel in Quezon City

Santuario de San Antonio in Intramuros

Sanctuary of Saint Anthony of Padua in Sampaloc

Divisoria Market of Baratillo Goods and Tiange in Tondo Manila

Divisoria is one of the most visited place in Tondo and one of the most densely populated market of all Manila tourist spots. it is a market that surprisingly earns billions of pesos each year because people from all over Manila and nearby provinces meet here to either sell or buy goods by bulk or whole sale. This is also where you can find that most goods are of cheapest price you can see around in the Philippines today. A wide variety of wholesale products from raw materials, vegetables, fruits to RTW and custom and hand-made products are being sold in this market.