Philippines Weather Forecast Today - Chart, Daily and Yearly Seasons as Tropical Archipelago
The Philippines weather forecast is very important to people especially during the rainy season months of May - December.
This is the time when typhoons in the alphabet from A-Z visits the archipelago.
Perhaps cleaning out the air after summer months from January - April. May is the flower season, an equivalent to spring in many other countries in the Western world.
| | |
| --- | --- |
| But since the Philippines is being visited by more or less 20 typhoons each year, it therefore makes our land fertile for agriculture to proper well. | |
Weather in Manila, the country's center city has also become a very important factor for many foreign nationals looking to buy property and settle or retire to the Philippines. Therefore, we have embedded a widget below as well as in the sidebar for interested parties to see the latest weather of the day if it will fit a travel advisory of go signal.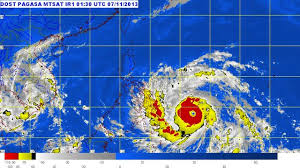 Role of PAG-ASA, PHIVOLCS and DOST for Philippines Weather Forecasting

Whilst it is of importance not just to agriculture to know the latest weather forecast for today and the whole year, travelers have their way of seeing first if today's weather will be good in a place of travel. Weather map and instruments measure it all for PAGASA and perhaps the rare volcanic eruptions too can be measured as earthquakes is necessary to know for some. With this, you can always visit the official website of the PHIVOLCS from DOST.
Manila weather forecast for today is also of utmost concern especially for students during school days of June-March while in summer, there is no fear if you want to go to Philippines resorts because you are assured that you will get your sunburn under the heat of the sun.
If you want to see how PAGASA can predict weather forecast for tomorrow, just visit their office. I'm sure the current secretary would be glad to have you assisted with that. Otherwise, please see the weather updates chart direct and live via satellite.
You also have the option to watch the news today for the weather forecaster to report the latest from provinces and their respective weather for today. This will help guide you on your travel to provinces or before your flight schedule so you know if a flight is cancelled for weather reasons. You can check with your local airlines on the other hand for flight schedule delays as they have latest Philippines weather updates posted so you can ask how to cancel a flight.
Suitability for Mountain Climbing, Hiking and Travel

Based from the current weather of the country, many enthusiasts for hiking, mountaineering, climbing and travel can determine whether there is a potential to enjoy the land for any of the outdoor activities as well as for hobbyists who love nature. Weather is truly a very important factor for any place and Manila, Philippines is no exception to that. Read today's weather in Manila below.