Philippine Credit Cards - Requirements, Application with Banks, Perks, Promos, Fees and Where to Apply

What if I told I had been researching online for all the Philippine credit cards and found out that there is this one local bank that offer you the lowest interest rate for service charge? Would you apply at once?
Or would you consider investigating more by reading blog reviews to get a tip or two with regards to quality of service and more promos and perks offered annually? Would you go for a stable bank you know where the investors or owners have a solid rock foundation in the local Philippine business community? Banks, credit cards, business investments, they're all related anyway, right?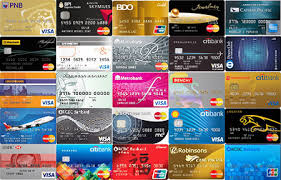 Henry Sy perhaps is a good clue. This guy owns one of the biggest and most stable top corporations in the country and his business, (SM - Shoe Mart) actually had it's own bank - BDO - Banco de Oro. Would you go for this bank's credit card instead? Might be a good idea but let us first chop off some important factors to consider while looking to apply for the best credit card in the Philippines.

Top 5 Factors to Consider in Applying for Philippine Credit Cards

| | |
| --- | --- |
| | Factors are the most important consideration when we speak about finance and money. A plastic card these days is the most common way to think of paying for goods and things we buy therefore it is very important to consider factors affecting use, application and acquisition of any type of credit card in the Philippines that banks offer to qualified Pinoys. |
Below are some that might help you think about it the second time around.
Annual Fee - One quick look is what it takes to know if annual fee is smaller compared to other offers. Although this fee is literally just once a year, when it comes, it pours so better go for lowest yearly activation service charge.

Usage Interest Rates and Charges - Interest rates apply when we use Philippine credit cards, it is much wiser to consider those that offer lower interest rates on usage.

Easy to Apply Requirements - While some Philippine banks would seem so strict when it comes to application and qualification requirements for credit card application, there are those that would just need you to have a deposit and presto! I'll tip you off with this type of credit card application later.

Perks, Promos and Discount Offers - Who wouldn't want offers, freebies, perks or discounts? This is the world of credit cards and it is one of the biggest competition these days with banks giving away all amenities to a credit card user to spread word-of-mouth FREE promotion and advertisement.

Bank Stability - If you think your credit card is the most dependable type of mobile fund, you are wrong. Look at what Philippine banks are going through these past few years. They're eating out each other and the those with the biggest investments and most stable source of funds always win.

Different Philippine Credit Cards Review and Where to Apply

If you think that it is easier to apply for a credit card directly to banks, think again. If you are having second thoughts, then you might as well make your own canvassing. You can walk in to any bank and make a list of possible prospects but while that will take you weeks to months to do, below is our take using a short review of the different plastic cards available in the market today that you can apply for. Please remember that this includes the most popular OFW credit card.

By clicking on the "Apply Now" link, you will be taken directly to the bank page and may apply instantly. But first, hear our blog review and see figures and make your own computation and comparison which credit card is best for you.

9 Types of BDO Credit Card

Basically, there are 2 types - mastercard and visa card given to qualified applicants of any bank with their Philippine credit cards so we will skip describing these two, instead, we go straight to what banks call their specific cards today.
9 Newest BDO Cards in 2015

BDO Forever 21 Card
BDO Platinum Card
BDO Titanium Card
BDO Bench Card
BDO Gold Card
BDO Classic Card
BDO Shopmore Card
BDO Cathay Pacific American Express
BDO Blue American Express
9 Types of Citibank Credit Card

Just like BDO, Citibank also offers at least 9 types of new credit card for Pinoys. Each have its own characteristic from interest rate, annual fee, review rating and balance transfer options as well as charges and fees to pay.
9 Newest Citibank Cards in 2015
Apart from important discussions about Philippine credit cards, you might be interested to know more about Philippines finance investments thru business. If that is your case, please click here.