OFW Credit Card - Application, Fees, Banks and How to Apply Online
Need to get and apply for an OFW credit card and don't know where to go? Did you know that because of the growing number of OFW (Overseas Filipino Workers) getting involved in improving the country's financial status, there is also an increase in interest in applying for credit card, loans and other related products?
Because of this situation, Pinoys looking to gain a little comfort in spending hard-earned money is trying to find easier ways to get convenience in using credit to buy things and stuff online. Most "balikbayan" would also prefer to have a credit card to use to pay for essentials for day to day basis of life.

Different banks in the Philippines offer different types of credit card to Filipinos. Whether you are residing here in the country, working abroad as OFW or is already a migrant to other countries, there are choices for Philippine credit cards to apply for which you can use wherever you may be.

Top 10 Things to Remember When Applying for a Credit Card with Banks

Although chances are, you already know where to go and have asked many people and have made a few calls here and there to different banks offering credit card application, still, you need to know what the different important considerations are when applying for a credit card.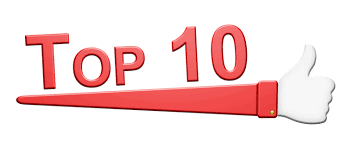 This holds true even if you are an OFW trying to acquire the said plastic card. So we've made the effort to scour the internet online to find what you need to maximize the chances of getting approved and finally have your credit card up, activated and running. We've summarized these tips into the top 10 most important considerations.
Owning an account (are you an existing client or depositor) with the bank you are applying for credit card with.
Income sources, work, amount of regular income and other finances available.
Employment status

Good banking credit standing
Existing loans with other banks or other financing companies
Under mortgage property such as car or house or lot or combined.
Years with present employer or how long is the business going if with own business.
Existing active credit cards
Good trade references is a plus factor
Court cases (ie. sum of money case, BP-22 or bounced check case and so on)

Basic Criteria Requirements for Acquiring Credit Card for OFWs in the Philippines

If there are different sets of documents needed in order to process and application to get approved to use and get a credit card for OFW, there are also standard qualification requirements based from bank approved criteria. Below are some of the most common we found while searching online with different banks and we have compiled them in one.

HSBC OFW Credit Card

For Overseas Filipino Workers (OFWs), please submit a photocopy of the following documents:
Certificate of employment or contract of employment; and
Working visa or work permit issued in the country of residence, OFW card issued by the POEA or POEA certificate
3. Proof of Home Address
Please submit a copy of the latest billing statement under the name of the applicant addressed to the applicant's residential address.

For more information and other questions, inquiry of concern and other details, please refer to more details by visiting this page - https://www.apps.asiapacific.hsbc.com/1/2/mnl2/red-master-card-application-form

BDO OFW Credit Card

Banco de Oro or better knows in short as BDO actually had no OFW program specifically with regards to OFW credit card. What they currently have is the BDO Kabayan savings account intended specifically to help overseas Filipino workers in handling their finances through opening of savings account program BDO Asenso Kabayan.
In the meantime, if you are jobless and is in need to find a provider to get a credit card application approved, there are certain ways to achieve that. Today, April 11, 2016 through calling the nearest BDO branch, I was able to learn that even if you are jobless in the Philippines and is just hired to work abroad or is just looking to work abroad as an OFW, there may be bigger chance of getting a credit card application approved. That is, if you have an existing account with the bank branch where you are applying for a card.

BDO OFW Credit Card Application Requirements

Credit card application documentary requirements are so very easy too as I've found out after a conversation with a bank customer service.
All you have to submit or bring if you already have an existing active account with a bank are 2 latest 1x1 pictures. This is probably because you have complied already with all information and documents needed way back when you applied and got approved to open a savings or any type of account with the bank.

BPI OFW Credit Card

Different banks have different requirements for an applicant of a credit card. What I am going to disclose is the latest I know of based from my own experience when applying for a credit card with BDO. Below is the list.
For Existing Account Holders or Clients:
2 pcs 1x1 latest photo
Completely filled up application form

For New Applicants with No Account:
2 valid primary IDs
2 pcs 1x1 latest photo
Any latest utility bill under applicant's name (best if electric or water bill)
Completely filled up application form
In the meantime, you might want to know how easy it is to acquire an OFW credit card if you know what to do or even if you don't have a regular source of income.
I came to know this upon possessing a credit card with BPI. All you have to do is to ask what type of deposit account will give you higher chances of getting a credit card with less chances of getting declined. In my case, I was able to get a silver edition Delta Sky Miles credit card. The advantages of having money to deposit is the key.
Here's my take - be prepared to have money as big as 60k-100k pesos. Approach any bank (not just BPI) and ask what type of deposit account will automatically give you a credit card approved. With BPI, I got a Maxi Saver with an 86 thousand peso deposit that entitled me to get a credit card with a capacity of as much as 68K credit limit.
Plus, for 5 years as a BPI credit card holder, I've learned that BPI credit card promos are pretty easy to avail of. You will be send either via email or SMS message in your given mobile phone and that's it. Directions on how to register and avail promos will be sent to you regularly. There is even an option to apply for online banking if you prefer that. Plus an automatic credit or loan will entitle you together with the card. So the next time you try to apply for an OFW credit card, try BPI. You just have to prepare for at least 60K and you're good to go!