La Loma Columbary - Cremation and Funeral Services in Manila Philippines
La Loma Columbary offers different funeral and cremation service packages to all. This service is perfect if you want to give your dearly departed ones a private, peaceful meaningful and heartfelt farewell for their last few days on earth.
What sets the service apart from others is that if you wanted to avail of a chapel viewing, La Loma had it nearby as well as the crematorium which is inside the vicinity. All you have to do is to get the complete package. Senior citizens are welcome to avail discounted rates.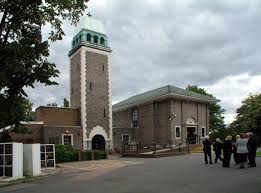 Hotline Telephone Numbers and Contact Details

| | |
| --- | --- |
| | As of now, you can't find any contact details, hotline telephone numbers or an official website to make inquiry online. If you are after any type of service as stated above or simply to make an inquiry, just call us in any of the marketing contact numbers below. |
Marketing Department - Thess Naguit - Mobile: 09266708937 (globe) / 09282993085 (Smart) or DM to FB - https://www.facebook.com/materesa.a.naguit
Fill Up Our Online Inquiry Form and We Will Call You ASAP

La Loma Columbary History

Dating through the 1800 history, La Loma Columbary is being developed today by the Roman Catholic Bishop Kalookan (RCBK) and La Loma Inc, was actually the first and only appointed cemetery for Filipinos during the Spanish period through Father Juan Campomanes of the Parroquia de Binondo .
It covers 100 hectares where some portions of land is strategically situated in Quezon City, Manila and Caloocan respectively, making it very easy to reach a market of Pinoys in all 3 major cities of Metro Manila having entrance gates in each side.
Today, the columbarium has already risen in C-3 Caloocan side entrance where you can also find funeral chapels, crematorium, flower shops, showroom for urns and caskets. You can also find there the admin main office (call the hotline telephone numbers for inquiry), mortuary service area, viewing chapels, columbary vaults at affordable cheap prices and rates open to stocking as many as 6 urns in one, niche and crypt type vaults are also available to allow full body interment as well as private mausoleums for Chinese families.

Cheap La Loma Columbary Funeral and Crematorium Packages Basic Service Price List

As of now, La Loma Columbary offers options of no-downpayment and with downpayment choices. Just call us for this matter of inquiry. Otherwise, please see the list of prices for each package or service you need.
La Loma Columbary Memorial and Funeral Extra Services
Full Body Cremation - Php 16,000 with urn and powdered remain pouch


Cremation for Senior Citizens - Discounted rate at only Php 12,800 with urn and powdered remain pouch

Bone Cremation

Fetus or Child Cremation - May involve direct cremation and pick up service for remains

Direct Cremation - Involves pick up of remains from hospital or any place with service of ambulance but extra charges apply depending upon the location to La Loma


Purchase of Bone Box - Php 1,500

possible inclusion: 1 marble urn and use of fully air-conditioned chapel
Don't forget to ask for a discount on your funeral and cremation package availment just in case you've decided to apply. Sometimes, discounts are given to qualified customers. For pet cremation in the Philippines, inquire with PAWS or details can be found here.

Other Cremation, Funeral and Life Plan Providers


Even if you have time to go find the perfect provider for your life plan needs,
it is very hard to accomplish canvassing fast without the help of a professional in the pre-need and post-need plans. Below is a list of the different providers in the Philippines. If you want to inquire in any service, just call the La Loma Columbary and funeral services hotline numbers listed above. In the meantime, basic funeral package plans and service is available below.

Manila Memorial Park
Holy Cross Memorial Park
La Loma Columbary Cemetery and Crematorium
Paz Memorial and Funeral Services
Manila North Green Park
Ever Memorial Garden
Loyola Memorial Park
Saint Peter Life Plan
Heritage Memorial Park
Manila Funeral Parlors and Cremation Service Providers in Manila to Compare with La Loma Columbary

There are so many funeral parlors that offer cheap and affordable funeral, cremation and other related services for your dearly departed. Below is our own list to which we cater service from La Loma Columbary management. You can also find this list here.

ARLINGTON Memorial Chapels and Crematory
12 G Araneta Avenue, Quezon City
EVERGREEN CREMATION SERVICES INCORPORATED
1354 C. Raymundo San Miguel 1600, Pasig
National Funeral Homes
Gregorio Araneta Avenue, Quezon City
SANCTUARY FUNERAL CHAPELS
1435 Batangas Street Sta.Cruz, Manila
ARCHANGEL FUNERAL HOMES
516 V.G. Cruz Street, Manila
LA FUNERARIA PAZ INCORPORATED
143 G. Araneta Avenue Corner Kaliraya Street, Quezon City
CAPITOL MEMORIAL CHAPELS INCORPORATED
739 G. Araneta Avenue 1100, Quezon City
DULCE MEMORIAL SERVICE
2926 Jose Abad Santos Avenue Corner Dinalupihan Street Manugit Tondo 1012, Manila
Prudential Funeral Homes
1125 A Maceda, Manila
FUNERARIA RIZAL INCORPORATED
36 I. Lopez Street Brgy. New Zaniga 1550, Mandaluyong
VERONICA MEMORIAL CHAPEL
517 Antonio Arnaiz Avenue 1300, Pasay
PAZ MEMORIAL SERVICES INCORPORATED
1411 Dos Castillas Street, Manila
FUNERARIA LOURDES
1274 San Andres 1000, Manila
ELYSIUM GARDENS – HEAD OFFICE
Unit 301 Garden Heights Condominium 269 E. Rodriguez Sr. Avenue, Quezon City
FUNERARIA LORENZO
1704 Nicolas Zamora 1000, Manila
C G Flores Funeral Homes Incorporated (Gen Luna)
219 Gen Luna, Malabon
Marian Memorial Chapels Incorporated
017 Marcos Highway, Barangay Mayamot, Antipolo, Manila
SANTUARIO DE SAN VICENTE DE PAUL
St. Vincent Seminary Complex 221 Tandang Sora Avenue, Quezon City
GARDEN OF MEMORIES MEMORIAL PARK
Bagong Calsada 1620, Pateros
TRES AMIGOS MEMORIAL CHAPELS
1511 General Luna Street 1007, Manila
Flores Funeral Service
Sucat, Parañaque
Victoria Funeral Homes
835 Gen Kalentong, Mandaluyong
ST MARK MEMORIAL CHAPELS
1615 Tuazon Cor. Loreto Street 1008, Manila
POPULAR MEMORIAL CHAPEL INCORPORATED
2141 Rizal Avenue Santa Cruz -Tayuman 1000, Manila
GOSPEL MEMORIAL HOMES
426 Boni Avenue Poblacion 1550, Mandaluyong
LA FUNERARIA ORO MANILA
1428-1440 G. Tuazon Street Sampaloc 1000, Manila
LA FUNERARIA REY
2385 Laura Pandacan, Manila
VERONICA MEMORIAL CHAPEL AND SERVICES
517 A Arnaiz Avenue 1300, Pasay
St Ignatius Funeral Homes Inc
117 B Serrano Road, Quezon City
Saint Claire Funeral Homes
C Raymundo Avenue, Pasig
CORAZON FUNERAL SERVICES
21 J.P. Rizal Street, Pasig
REY MEMORIAL HOMES INCORPORATED
2385 Laura Street Pandacan 1011, Manila
FUNERARIA SUMILANG INCORPORATED
1340 Nicolas Zamora Street Tondo 1013, Manila
SOL MEMORIAL HOMES
1463 Zamora Street Tondo 1000, Manila
FUNERARIA CENTRAL
339 M. Naval Street San Jose 1485, Navotas
C G Flores Funeral Homes Incorporated (Dagat dagatan)
Dagat Dagatan, Malabon
Dayao Funeral Home
2 Bayani, Quezon City
R M Amurao Funeral Parlor
2260 J Luna, Manila
GUZMAN MEMORIAL CHAPEL
343 J.P. Rizal Street Sto. Nino 1800, Marikina
HOLY TRINITY MEMORIAL CHAPELS AND CREMATORIUM
Dr. A. Santos Avenue, Parañaque
CANDIDO FUNERAL SERVICES
52 Maysan Road Maysan 1440, Valenzuela
SAN FERNANDO FUNERAL HOMES INCORPORATED
167 Kaingin Road Balintawak, Quezon City
LABALAN FUNERAL HOMES
2234 Pedro Gil Street Sta. Ana, Manila
THE ASCENSION CHAPELS BY ARLINGTON
Araneta Avenue Corner Baloy Street, Quezon City
ST MATTHEW FUNERAL PARLOR
B14l33 Phase 2 Bagong Silangan 1405, Caloocan City
MELGAR ERNESTO MANUFACTURING
6-L Bustamante Street Grace Park 1400, Caloocan City
NACIONAL MEMORIAL HOMES
264 G. Araneta Avenue Greenhills 1100, Quezon City
PACIFIC FUNERAL HOMES
119 Gen Kalentong 1500, Mandaluyong
REAL FUNERAL
Batangas Street Sta.Cruz, Manila
LA FUNERARIA ORO
1428-1440 G Tuazon Street 1000, Manila
PAKET SANTIAGO MEMORIAL HOMES
13 V. Gomez Street San Roque, Marikina
FOREST HILL FUNERAL HOMES
931 Quirino Highway Gulod Novaliches 1100, Quezon City
NOVA FUNERAL HOMES
Blk 1 Lot 12 Almar Subdivision Camarin 1400, Caloocan City
La Rosa Memorial Services
1507 N Zamora Manila, Manila
ORO MEMORIAL HOMES INCORPORATED
1432 G. Tuazon Street Sampaloc 1000, Manila
FUNERARIA FLORESCO
219 Gen Luna Street 1470, Malabon
LOPEZ MEMORIAL HOMES
1617 Bulacan Santa Cruz 1014, Manila
SAINT MARK MEMORIAL CHAPELS
1615 G Tuazon 1000, Manila
PEREZ MORTUARY EQUIPMENT
2419 M. Dela Cruz Brgy. 127 1300, Pasay
SAINT IGNATIUS FUNERAL HOMES INCORPORATED
117 B Serrano Road 1100, Quezon City
PEREZ MORTUARY EQUIPMENT AND SUPPLIES
2419 M. Dela Cruz Corner Conchita 1300, Pasay
THE HERITAGE PARK MANAGEMENT CORPORATION
G/F Administration Building Bayani Road Lower Bicutan, Taguig
Manila Funeral Homes Inc
605 Morga, Manila
Ambassador Funeral Homes
A.Mabini Avenue, Caloocan City
CINCO ESTRELLAS MEMORIAL CHAPELS
349 Quirino Hiway Sangandaan 1116, Quezon City
ORO FUNERAL SERVICES
Cubao, Quezon City
LA BIEN MEMORIAL CHAPELS INCORPORATED
2629 Dimasalang Street, Pasay
FUNERARIA QUIOGUE
501 Pasig Boulevard Extension, Pasig
RIZAL FUNERAL HOMES INCORPORATED
438 Cementina Street Libertad 1300, Pasay
DE MESA ZENAIDA L MEMORIAL CHAPEL
28 National Road 1770, Muntinlupa
FUNERARIA POPULAR
2141 Rizal Avenue Santa Cruz -Tayuman 1000, Manila
FUNERARIA GUZMAN
Guzman Memorial Chapel 343 Dr. J. Rizal Street Baranagy Sto. Nino 1800, Marikina
FRANCISO SANTIAGO MEMORIAL HOMES
13 V. Gomez Street San Roque 1800, Marikina
FUNERARIA ANGEL QUIOGUE
M. Almeda Street 1620, Pateros
MANILA FUNERAL HOMES INCORPORATED
605 Morga Street Tondo 1012, Manila
LA FUNERARIA LAWRENCE BAQUIRAN
23 Pato Street Project 2 1100, Quezon City
GRACE MEMORIAL SERVICES
www.gracememorialchapel.net, Quezon City
RM AMURAO FUNERAL PARLOR
2260 Juan Luna 1000, Manila
SAINT MATTHEW MEMORIAL CHAPEL
167 Kaingin Road 1100, Quezon City
FUNERARIA NOVALICHES
949 Quirino Highway Novaliches 1100, Quezon City
FUNERARIA JOSE
6273 Capitan Tinoy La Huerta 1700, Parañaque
FUNERARIA INTERNATIONAL
FUNERARIA INTERNATIONAL, Manila
THE EVERGREEN CHAPELS and CREMATORY SERVICES, INCORPORATED
1354 C. Raymundo Ave.,,San Miguel Pasig
Manila Memorial Park Sales
2283 Pasong Tamo Ext., Makati
Malabed Funeral Service
2510 Tejeron, Manila
Rizal Funeral Home
438 Cementina, Pasay
Naval Funeral Homes
77 N Naval, Malabon
Pasay Funeral Services
143 Antonio Arnaiz Avenue 1300, Pasay
AMBASADOR FUNERAL HOMES
257 A. Mabini Street Corner C-3 Road 1400, Caloocan City
FUNERARIA FILIPINAS INCORPORATED
865 J.P. Rizal Street Poblacion 1200, Makati
ILAGAN MEMORIAL HOMES
2364 Onyx Street San Andres Bukid 1104, Manila
ORTEGA EDGARDO P
135 20th Avenue 1100, Quezon City
DEI MORTUARY SERVICES
615 Quirino Highway Balibago, Novaliches, Quezon City
LOPEZ ALVIN A
Lapu-Lapu Avenue 1470, Malabon
FUNERARIA NAVAL
77 Naval 1470, Malabon
MARULAS MEMORIAL HOMES
7 Macarthur Highway 1400, Valenzuela
TIMBOL ANTONIO H
1258 Sandeyas Street 1000, Manila
MGM MORTUARY SERVICE
2774 Beata 1000, Manila
ETE EMILIA G
89 Agno Extension 1100, Quezon City
SALVADOR MANUEL D
7 Macarthur Highway 1400, Valenzuela
FLORES MEMORIAL SERVICE
8187 Dr A Santos Avenue 1700, Parañaque
FUNERARIA DAYAO
2 Bayani 1100, Quezon City
FUNERARIA R A VASQUEZ
3536 Pinaglabanan Street 1700, Parañaque
KING ARTHUR FUNERAL HOMES
Adeline Commercial Complex Quirino Highway, Caloocan City
FUNERARIA ELONG
1463 Sandeyas Street 1000, Manila
HENRY MEMORIAL SERVICE INCORPORATED
84 A Bonifacio St. Cor. Gen. Tinio St. La Loma 1100, Quezon City
SANTIAGO FRANCISCO S
77 Santa Ana Drive 1800, Marikina
MANGUBAT CARIDAD B
1463 Nicolas Zamora 1000, Manila
FRANCISCO TOMASA
605 Morga 1000, Manila
LP Vasquez Memorial Chapel
1435 Batangas St.,Sta. Cruz Manila
For more information about funeral service offers we have, please contact us now or visit our post on La Loma Columbary services.

La Loma Columbary Location Address

Trying to find where you can make your canvass on funeral services, pahukay, exhumation or excavation of remains or bone cremation and other funeraria services? Here is the official address of the entrance gate of La Loma Columbary - 5th avenue C3 Road Caloocan City. To get there, there are 3 common points - Bonifacio Ave, Del Monte Avenue or 5th Avenue in Avenida Rizal.