Star City - Theme Park in Pasay City Philippines
| | |
| --- | --- |
| | Star City is one of the most exciting, unique and fun-filled amusement theme parks in the Philippines. Basically a family-oriented 35,000 square meters, the amusement is just beside Folk Arts Theater and next to the popular jogging venue at the Cultural Center of the Philippines (CCP) in Pasay City. |
Their amusement attractions are the ones you would not find in other theme parks in the Philippines (one of its closest rivals is the Enchanted Kingdom in Santa Rosa Laguna). It is basically considered part of the Cultural Center Complex having a location address of Sotto cor. Jalandoni Sts. CCP Complex, Roxas Blvd., Pasay City, Philippines 1300 (full contact details below).
Working there a few years back and visiting annually with the family makes me knowledgeable about the place, the rides and the latest updates on entrance fee , attraction rates, parking and a whole lot more information that you can think of. The family also goes to visit annually but I must advice you, Christmas season is probably the most date and days of the year you should avoid this theme park even if you have the money to spend for the different new and latest rides and attractions that the original owners Mr. Elizalde and Lisa Macuha under Star Parks Corporation have provided their patrons for amusement fun all year round.
When I say whole year round, I mean that the amusement park is open to public 7 days a week and 12 months a year except for special holidays like lenten season or Mahal na Araw (Holy Week) and a selective time of January 1 which is New Year's Day. During Halloween, Christmas day and New Year's Eve though, the park is usually open unless the management decides to close it down which will go with an early notice or announcement. They rarely close in this time of the season during December because it their most visited time of the year.
Now let me enlighten you as to my latest knowledge about Star City so I may be able to help people coming over even from far away provinces as stated in a blog's comment section here.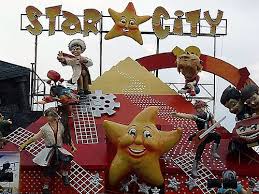 Working at Star City

I must admit that although it has been 10 year long since I worked literally inside the amusement park, it still didn't change much when structure is what we talk about. They just added roof covers to all their areas so people can still enjoy and have fun inside even in seasons where heavy rain is on season during the months of May - September.  Inside the Star City is still where you can find their old yet most saleable "patok sa takilya" special attractions. They just changed the way they look a bit and change the name from time to time like the "horror house (gabi ng lagim)", "snow world", "wild river", "roller coaster or star flyer", "mummy", "magic carpet", "viking", "giant ferris wheel" "bump car (kids and adult)", "snow white train" and more. Others were newly introduced. As a regular maintenance worker for a local amusement at the Tom's World amusement center where I used to handle 4 areas as a technician, I am used to going all around the park as part of my job especially during break time.
I do repairs of all sorts and variety of amusement machines, rides and gadgets in my area of responsibility. The same people are still in the management of Star City but I would not want to reveal their names anymore for security reasons especially the marketing department where we go most of the time for promos, time and schedule of opening and closing of the park, holiday schedules, tour schedules and other amusement needs. Today, all that has changed as Star City no longer allows any other consignment small amusement owners. They now own the whole area and have everything else from the rides to attractions fully controlled by the management and the owners.

Complete Star City Contact Details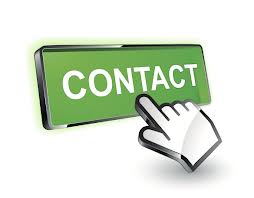 STAR PARKS CORPORATION
Sotto cor. Jalandoni Sts. CCP Complex, Roxas Blvd., Pasay City, Philippines 1300
AMUSEMENT TELEPHONE DIRECTORY
Sales and Marketing
salesmarketing@starcity.com.ph
(02) 832-3249, 833-4484, 333-3595
School Tours
schooltour@starcity.com.ph
(02) 333-3596, (02) 333-3597

Ad & Promo Division
adpromo@starcity.com.ph
(02) 832-3248, 333-3578
Contact Details for Group Tours

School Tour inquiries please call 833-2019
Birthday Package Celebration inquiries please call 832-3249 or 833-4484
Corporate events and company outings please call 833-4484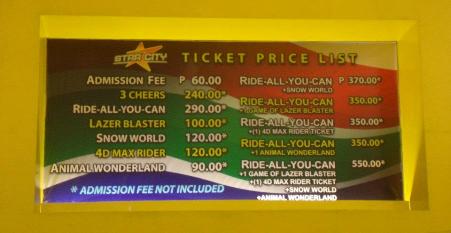 Price of Tickets May Be Outdated - Check Latest Price Below

Latest and Updated Ticket Price, Entrance Fee, Ride Rates, Discounts and Promos

(source: www.starcity.com.ph) as of March 2014

Admission Fee Php 65.00

Entrance fee only. Games, coin operated machines, medals, kiddie and adult rides, attractions like the Snow World, Lazer Blaster, Zip Adventure, Scream Avenue and Walk on Water IS NOT INCLUDED.
3 Cheers Ticket Php 360.00

This means you get 3 free rides of your choice (note that ride restrictions apply so be sure to inquire), DOES NOT INCLUDE mid-way games, coin operated machines, Snow World, Lazer Blaster, Zip Adventure, Scream Avenue and Walk on Water. Entrance fee included.

Ride-All-You-Can (RAYC) Php 420.00

Unlimited access to: (list below)

KIDDIE RIDES: Quack-Quack, Kiddie Wheel, Little Tykes, Tea Cup, Kiddie Bumper Car, Rodeo, and Ball Pool.
FAMILY RIDES: Grand Carousel, Happy Swing, Magic Forest Ride, Red Baron, Super TeleCombat, Dragon Express, Wacky Worm and Giant Star Wheel.
OLDER KID, TEEN AND ADULT RIDES: Bumper boat, Bumper Cars 1 and 2, Jumping Star, Tornado and Blizzard
EXTREME RIDES: Star Frisbee, Surf Dance, Jungle Splash, Star Flyer and Viking Ship
ATTRACTIONS: Land of the Giants, Peter Pan, Time Tunnel, Pirate Adventure, Dungeon and Gabi ng Lagim
(NOTE): ride restrictions apply so be sure to ask counter personnel). EXCEPT Mid-way games, coin operated machines, Snow World, Lazer Blaster, Scream Avenue, Zip Adventure and Walk on Water. Entrance fee included.
Lazer Blaster Php 100.00
Good for 1 (one) game only.(Ride restrictions apply) Entrance fee excluded.
Snow World Php 130.00
Unlimited access. Jackets will be provided. (Attraction restrictions apply) Entrance fee excluded.
Scream Avenue Php 120.00
Good for 1 (one) film showing only.(Ride restrictions apply) Entrance fee excluded.
Zip Adventure Php 100.00
Good for 1 (one) Vortex, 3D photo area, animal robotics, and 1 (one) zipline ride (weight limit of 150 lbs).(Ride restrictions apply) Entrance fee excluded.
SENIOR CITIZES MAY AVAIL 20% DISCOUNT on RAYC
(Please present VALID senior identification Card)
PROMO PACKAGES
RIDE-ALL-YOU-CAN VALUE COMBO
A. plus Snow World Add P90.00
B. plus Lazer Blaster Add P60.00
C. plus Scream Avenue Add P60.00
D. plus Zip Adventure Add P60.00
Tickets and Ride All You Can Pop Tags are non-refundable. Ride All You Can Pop Tags are non-transferable and void if altered.
"Rates and fees stated above may change without prior notice"
Different Rides, Amusement Games and Attractions Inside Star City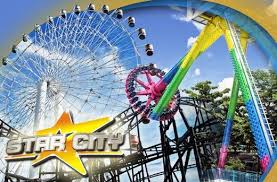 Photos above courtesy and full credits to www.starcity.com.ph. In the meantime, below is the complete list of the different rides, attractions and games you can find inside the theme park. If you want to know more about the offers and other related information, please use the contact details we have listed below or you may send via email, your specific inquiry. Call their hotline telephone numbers now!

LATEST ATTRACTIONS:
Lazer Blaster
Time Tunnel
Gabi ng Lagim Horror House
Peter Pan
Pirate Adventure
Dungeon
Land of Giants
EXTREME FUN RIDES:
Star Frisbee
Viking Ship

Star Flyer Roller Coaster
Jungle Splash (formerly wild river)

Surf Dance
FAMILY AMUSEMENT RIDES:
Happy Swing
Dragon Express
Magic Forest
Giant Star Wheel (Ferris Wheel)
Red Baron
Wacky Worm
Telecombat
Grand Carousel (site of many movies and teleserye films)
KIDDIE SWISH RIDES:
Kiddie Bump Car
Kiddie Wheel (small ferris wheel)
Magic Tea Cup
Ball Pool
Rodeo
Quack Quack
Little Tykes
TEEN AND ADULT FUN RIDES:
Tornado
Bumper Car
Jumping Star
Bumper Boat
Blizzard

2014 Star City Opening and Closing Schedule

Monday to Thursday 4:00pm onwards
Friday, Saturday & Sunday2:00pm onwards
How to Get to the Amusement Park - Map

Although the official website has noted some simple directions on how to get to Star City via public transport of commute from LRT station in Vito Cruz-Taft, I would like to take time to announce that there is a very big parking space to accommodate those who have their own car or transport vehicle and bring the whole "tropa", "barkada" or family along. Just be careful to position your vehicle in a quite secluded area as I heard (not confirmed) that there was a couple of incident of bad elements sneaking in and scratching or smashing windshield or side mirrors in the area whose location is not within the security guard's point of vision. There are not security cameras in the whole parking area so just be extra careful.
ORANGE MINI FIERRA JEEP TERMINAL / TRISIKAD / TAXI

Take a ride at the orange jeeps lining up near the Rizal Stadium or beside Rizal Memorial Coliseum along Vito Cruz Street. You will never miss these jeeps if you'll just take notice of their orange color. Just point your attention to the stadium side portion. Fees cost Php 8.00 to and from near the park. Just ask the driver to drop you off the nearest possible point going to Star City as sometimes, the CCP Complex management changes routes of the vehicles. Nearest drop off though is the Police Station.
Your second option is to ride the "trisikad" or bike tricycles but it would cost you from Php 50 to 150 pesos for this short ride.
Third option is to take a taxi ride which is much comfortable than a trisikad compared and would charge fair enough rates based on meter.

VIA MRT / LRT

You may ride the LRT 1 and descend at Vito Cruz station.
If you are taking the MRT in EDSA, descend from LRT / Pasay Station in EDSA and transfer to LRT 1 route going to Monumento. Ask the security guards on the counter where you can buy your LRT 1 card.
If you will come from the East in Antipolo, Marikina or Tanay / Cainta area, you might be taking in MRT in Doroteo Jose drop off point. You can transfer directly from Isetann Recto station to LRT 1 south bound ride. This will take you to Vito Cruz station in Pasay Taft and then follow the 3 route transportation choices listed above to finally get to Star City.

Star City Map Guide