Bataan Resorts - List of Beach and Hotels in the Peninsula of Death March

"Bataan Death March is historical in Corregidor peninsula"
Bataan resorts lineup in its coastline making summer venue abundant in this island in the North if you want to travel Philippines. To the South, there is Bicol, Quezon, Batangas, Cavite, Tagaytay and Laguna where CamSur is most popular.

The island is a couple of hours away from Manila by car and commute.

While to the East of Philippines, an abundance of swimming pools in Antipolo is what you will enjoy during summer, Bataan had most of its beach resort coastlines open while hidden in the midst of forest trees in the high hills are nature resorts that offer cheaper accommodations compared to beaches in the country ideal for nature tripping.
On the other hand, if you really insist in taking the tour for resorts in the North, there are so many options that will cater to the adventurous you - Ilocos beaches in Pagudpud, Pangasinan, Zambales and Subic. The trail really never ends and the adventure just continues if you want to explore the beauty of the Philippines. That is why we have listed the different Bataan resorts that might just interest you this summer.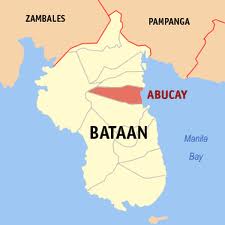 Resort owner? Have your place listed. Send us a request and invite us to have your nice venue reviewed with photos and video of our family.

Complete List of Bataan Resorts

Apart from the fact that the Pawikan Conservation Center is a common tourist destination in Bataan Peninsula, the different Bataan resorts is a sure shot destination for travelers from Manila and other surrounding cities in the Philippines. Just a couple of hours away travel by own car or any vehicle, this history-rich land during the World War times is always a must for newbie travelers.
We have a list of Bataan resorts below so you can check which one offers you the best package on your search for cheapest affordable hotel and resort accommodation. For size, you can try it with Agoda or Trip Advisor, it's cheap there to reserve your stay. Or maybe, you might just prefer to stay in the wild forests of the mountainous region in any of our directory of waterfalls in the lush green-forested areas in different municipalities of Bataan.

La Primera Playa - An infinity pool by the beach is the perfect setting location in Morong, Bataan for beach bumming during summer.

Read more information / accommodation here.


Westnuk Beach Resort - Equipped with hotel, bar, recreational area (wall climbing etc.), this Bataan resort has beach front villas and huts.

Read more information / accommodation here.


Phi-Phi Beach Resort - Wifi, hot and cold shower, pools, sand beach, 24 airconditioned rooms for your stay is what will greet you with this beach hotel resort with security. Read more information and accommodation here.

Villa Amanda

Stella Mariz Beach Resort

Pamarta Bali Beach Resort

Sinagtala Farm Resort and Retreat Park

The Waterfront Beach Resort

Bonito Beach Resort and Hotel

Coralview Beach Resort

Bagac Bay Beach Resort

Benisa Beach Resort
Las Casas Filipinas de Acuzar

La Vista Balanga Inland Resort

Juness Beach Resort

St. Gabriel Hotel and Resort

VILLA IMPERIAL RESORT

NPC Hotel and Resort Village

CLEARWATER BEACH RESORT

St. Gabriel Hotel and Resort

Raven Resort and Log Cabin

Anvaya Cove Beach and Nature Club

Summerwind Family Resort

Corregidor Inn & Resort

Morning Breeze Beach Resort

Sibul Nature Resort of Abucay

Bataan Greenhills Farm Resort

Villa Milagrosa Beach Resort

Dorothy Beach Resort

Summer Sea Beach Resort

Tiya Duwee's Inland Resort

East-West Resort

Bay Spring Resort

St. Gabriel Hotel and Resort

Bucco Bali Beach Resort

Pacific Sky Beach Resort

SunMoon Beach Resort

Punta de Udyong Resort

Two Sharks Beach Resort

Manansala Beach Resort

Manager's Place Beach Resort

Villa Leticia Resort

Bataan GAIA Golf & Resort

La Ferina Resort

Inang Gaddi Resort

Floen Beach Resort

VILLA AMANDA BATAAN RESORTS

Must Visit Tourism Centers Apart from Bataan Resorts

Historical places

First Abucay Catholic Church (The 411-year old Church)

Mount Samat - Shrine of Valor (Pilar, Bataan)

Zero Kilometre Death March Marker (Mariveles)

Bataan First Line of Defense (Layac, Dinalupihan)

Bataan Death March Marker (Orani)

Virgen Milagrosa Del Rosario del Pueblo de Orani Shrine (formerly Holy Rosary Parish Church) (Orani)

Natural-Made Places to Visit

Ambon-ambon(Lumutan) Falls (Binukawan, Bagac)

Dunsulan Falls

Pasukulan Falls (Abucay, Bataan)

Sibul Spring (Abucay, Bataan)

Balong Anito (Mariveles, Bataan)

San Miguel Mountain Peak (Mariveles, Bataan)

Mariveles Volcano

Tarak Ridge (Mariveles, Bataan)

Mt. Natib (Orani, Bataan)

Beaches and Resorts

Bataan White Corals Beach Resort and Hotel (Morong, Bataan)

Camaya Coast (Mariveles, Bataan) - Camaya Coast

Montemar (Bagac, Bataan) - Montemar Beach

Villa Imperial Resort (Mariveles, Bataan)

Baptist Camp Resort (Limay, Bataan)

Anvaya Cove (Morong, Bataan)

Morong Star Beach Resort (Morong, Bataan)

Sinag Tala Farm and Retreat Resort (Tala, Orani, Bataan)

Peninsula De Bataan Hotel and Resort (Orani, Bataan)

Las Casas Filipinas de Acuzar Heritage Resort - (Bagac, Bataan)

City and Municipalities of Bataan

If you want to visit any Bataan resorts from our directory of hotels and resorts, we'd like to let you know that below are the places you can check for a faster result on your search for the cheapest budget accommodation and reservation.

City:

Balanga

Municipalities:

Abucay

Bagac

Dinalupihan

Hermosa

Limay

Mariveles

Morong

Orani

Orion

Pilar

Samal

List of Waterfalls - Natural Bataan Resorts

Prepare your cameras, cellphones and get ready to take photos and selfie pics as different Bataan resorts of biodiversity and natural waterfalls opens up to you. Because its forests are still virgin and in some parts very prestine and unexplored, be prepared to get mezmerized.
Although many thoughts lead to Bataan being like central Luzon, it is not. It actually consists of many small mountains that give way to exotic waterfalls shying away Bataan resorts and beaches that we have listed above. For nature lovers, below are some of our suggestions to trek, track and trail during your Bataan package tour visit or to the least, on your own adventure trail.

KAIRUKAN FALLS

Located in Sitio Kanawan, Brgy. Binaritan, Morong, Bataan, Philippines, i've personally been to Kairukan Falls. The trek up and down is moderately hard trail for 2 hours to unexperienced mountaineers and hikers like me and our group that time. You have to get permission from the local barangay of aetas where the "kapitan del bario" will give you a designated guide.

Significantly part of Kairukan River and the northwest part of the plank of Mt. Silangan, this 150 feet falls descends into a deep plunge very cold mineral water estimated to be about 30 feet in diameter.  Trails originating from Barangay Binaritan is a usual starting point to access the falls however it ends some 500 meters from the falls so one has to transverse upstream to reach the falls. A small catch basin it has, Kairukan Falls allows just a small area for overnight camping with tent if you can get help clearing the area. The Aeta guides are very helpful and well knowledgeable in the area to warn you of stray boars while I've personally seen some "labuyo" a local chicken rarely found today in Philippine mountains.

MARUKDOK FALLS

Located in Sitio Marukdok, Banawang, Bagac, Bataan, this nature resort is the easiest to reach among all waterfalls in Bataan Natural Park. It's water course opens up to a narrow deep valley that gradually widens as it finally leads to the coast of Matikis Bay. There is available camping site in the area ideal for group tent setting.

PASUKULAN FALLS

Located in Sitio Pasukulan, Brgy. Salian, Abucay, Bataan, this natural fresh waterfalls hides behind lush vegetation and a somewhat unexplored forest. It descends in the mouth of the Tiawi River at southern edge of the smaller Caldera east, southeast of Mt. Natib.
The Pasukulan Falls is one of the highest in its neigborhood of wateralls in Bataan with approximately 197 ft. height and is characterized by a narrow cascading water that plunges strongly down into a catch basin creating a deep pool for swimming during summer.

PILIS FALLS

Located in Sitio Tangilad, Brgy. Palili, Samal, Bataan, this waterfall had its water slowly dredging down to Pilis Creek to the northeast steep-sloped cliff of Mt. Nagpali. Slightly higher than Pasukulan Falls, it nurses an approximate height of 120 feet high plunging fresh mineral water filling up a pool filled with debris of rocks big and small due to past landslides that happened in the area. This serves as a sign not to go near the area during rainy months of May to November in the Phlippines.

TAMBANGAN FALLS

Located in East Kanawan Aetas Reservation, Bgry. Binaritan Morong, Bataan, this waterfalls forms part of the Tambangan River with approximately 5 meters height plunging waters that create a deep and wide pool on its basin ideal for swimming in some areas for kids. Indigenous communities of Kanawan Aetas utilize this nature resort today as a recreational area. It can be reached through a much easier and safer trail from the community going to the falls. The area also contains a cleared area ideal for camping and tent setting up.

TUKAL FALLS

Located in the Municipality of Hermosa, Bataan, Tukal Falls is actually a twin cascading falls in seemingly like separated at birth during its formation, one averages about 5 and the other, 12 meters in height where each descends and meets to fill a common catch basin pool.

DUNSULAN FALLS

Located in the Municipality of Pilar, Bataan, this falls may actually be found at the back of Mt. Samat. With approximately 5 meters height, it forms a deep pool on its catch basin, making it an ideal swimming venue where the area also allows possibility of camping with a tent set up.

LIMUTAN FALLS

Located in the Municipality of Bagac, Bataan, Limutan Falls rises as much as 20 meters, 4 times shying away Dunsulan Falls above. It is situated right in the heart of rough terrain trails in the Municipality of Bagac making this one of the hardest to reach nature trek resort.
According to data, it is approximately about 9 kilometers far from the official national road making the trail one of the longest to traverse and also because it can only be reached either by walking or by riding a mountain buggy. Sweat will definitely your friend during the trail so be prepared for that and for the ultimate plunge of your life later when you set up tent to camp and swim in its mineral natural water coming from the falls.

AMBON AMBON FALLS

Located in Brgy. Binukawan, municipality of Bagac, Bataan just like Limutan and Marukdok, Ambon-Ambon Falls, descends a gushing strong water at a height of 60 meters, 3 times that of Limutan and 12 times that of Dunsulan Falls. It got its name according to some locals from the way it looks and appears having water flowing strongly down the catch basin forming a large pool. Approximately 9 kilometers away from the official national road, this nature resort uses the same trail leading to Limutan Falls but is much easier to reach through an hour mountain buggy ride or a trek of 30-60 minute walk.
Truly, this peninsula is not just rich in history during the World War as an archipelago overlooking the Pacific through a wide range of coastal sea shore but also, diversified and blessed with exotic and unique Bataan resort of natural waters from the mountains.

source: http://www.bataan.gov.ph/index.php/natural-falls.html

Bataan Resorts Map and How to Get There

If you want to know how to get to any of your favorite Bataan resorts listed in our directory above, please refer to the map we have embedded below taken from Google Maps.

View Larger Map