Tito Eric Resort in Bataan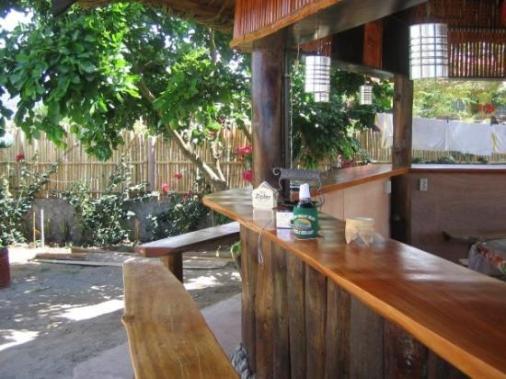 Tito Eric Resort in Bataan is now Tamas-Peter Haus Resort according to the official website. Located in Morong-Nagpajo Bataan Philippines, the place nestles fine light white sand and is just a mere 30-minute easy drive from a scenic view along Subic Bay streets. Photo above is a screenshot of the bar that you can find inside the resort. (photo credits to tripadvisor.com)
Tito Eric Resort Amenities

Just like any other top class beach resorts, Tito Eric's is nothing different. They cater to the comfort of guests, patrons and visitors, all at the expense of providing good service to customers. A list of amenities of this resort is reviewed in Tripadvisor.com which you can read anytime by visit here.
Fully-furnished, air-conditioned rooms (with privat bathrooms & TV )
Philippines Office:
Location Address: Gov. J.J. Liano National Road Nagpajo, Morong 2108 Philippines
Contact Person: Berna Orquia +63 9063632432
Tito Eric's Resort Map and Guide on How to Get There
Want to know how to get to the resort? Here is a short guide so you know your route either by commute or even if you have your own car.