Philippine Wedding Traditions - Favors, Cake, Venue, Service Providers and Ideas
We hope to cater to your unique needs for Philippine wedding traditions thru information using our free wedding website. To do this, we go back in history dating back probably centuries ago where wedding customs in the Philippines have dramatically changed and since then will never be the same again. It's because Pinoys have gone used to following old sayings and yes, at times, fengshui based in Chinese beliefs.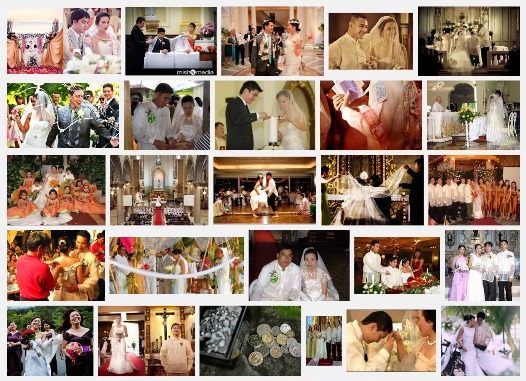 Philippine Wedding Traditions and Feng Shui

The Chinese Fengshui has recently become an important part of the traditional Filipino wedding event. An occasion that sometimes takes couples to consult with a Chinese fengshui and vibrations master. This is actually based from age old beliefs of Chinese-Pinoys before wedding bells get to ring in the church.
This includes dates and scheduling, dress, sayings, positioning of all sorts of wedding favors from flowers, gown beads, gifts, arrangements, bridal car bride loading, souvenirs and giveaways, invitation colors and wedding motif etc.

14 Common Sayings, Beliefs and Wedding Traditions in the Philippines

Old sayings and beliefs of our parents were passed on from generation to generation and surprisingly surviving up to this millennium. With this as a fact, wedding traditions in the Philippines are definitely here to stay.
Let's start with a chronology of when and where these beliefs and traditions were being applied in a process of the actual wedding from preparation to the moment we hear the church bells. Note that these traditions and beliefs are used not just in provinces but also here in Manila where urban life meets modern Manila.
The actual wedding plan starts with courtship and here is where it all ends up in a long list of traditions that is still practiced in many parts of the modern Philippine wedding. Like for example, serenading or singing romantic love songs (old and new) at night, reciting love expression poems, writing sexy long enchanted metaphoric love letters, gift-giving and bringing flowers to the Filipina being courted. Now lets get to the point where we are actually in the part where courtship ended and marriage is on the way.

Pamanhikan (parental marriage proposal) - A term coined by the groom-to-be visiting the bride-to-be in their house in an arranged day, date and time characterized by bringing in the parents to formally ask for the hand of the lady from her parents. Here, the terms were usually arranged and talked about. The Pinoy usually brings offer gifts to his love and her parents and family members. Different regions practice different traditions which you can read here.

Wedding date and scheduling - Consulted in the old almanac of dates, here is where the date of the actual union is formally based before announcement. Old people call it "almanake". Very few would practice this type of date setting for the actual wedding day. I asked about this from my mom who knows a lot about it.
Setting Dowry or "Dote" - Dowry is very important in the old times. It will determine the good start of trying to become one new family in the future by marriage. In the old days, without a dowry to offer or give to the family of the woman and the bride-to-be, no male can ever marry a female. In short, you have to have the capacity to live and put up with your wife to be's needs as well as your future kids.
On Bride's Gown - Sayings have it that the bride must not at all cost wear her gown prior to the church wedding day. It is believed as part of the tradition that a bride who wears her wedding gown any day during the process or before the actual wedding day will experience bad luck or any bad accident related to or involving either party, the groom or bride herself.
Using Sweets as Wedding Souvenir or Giveaway - Pure honey and chocolates are 2 of the best choices when it comes giving away as a wedding gift. The reason for which is obvious - so that the to-be-wed couple will have the sweetest life on earth upon marriage.
Pinning of Money or Paper Bills - Many provinces still practice this and even in Metro Manila as a child I have witnessed 2 Pangasinan folks getting married to have this tradition followed. Each sides of the family member (groom and bride) will pin paper peso bills to the gown and barong tagalog of the couple in a manner that extends all the way down as long as possible in different denominations. Bigger amounts mean more blessings according to my mom.
Travel Before Wedding Day - Both parties, the groom and bride are prohibited from traveling days before to avoid accident.
Typhoons on Wedding Day - It is believed that this event may bring bad fortune.
Stepping on the Groom's Foot - After the wedding ceremony, the bride should walk ahead of her husband or step on his foot to prevent being dominated by him in their married life.
Extinguished Candle - A candle fire that dies during the ceremony is an omen that the groom or bride will die ahead (depending on which candle on whose side was blown out).
Accidentally Dropped Wedding Ring / Veil / Arrhae - This will cause marital misery.
Showering the Married Couple with Uncooked Rice - A superstitious belief that leads to good fortune and wishes them a prosperous life together.
Groom's Arrival at the venue ahead of his bride - Believed to diminish dire fate. In addition, a single woman who will follow the path along the footsteps of the newly married couple may increase her chances and opportunity to become the next bride herself.
"Sukob sa Taon" - Siblings are not permitted to marry within the same calendar year or bad luck will strike. There is a believed remedy to this belief if it ever happens - the sibling who will marry later must pass through the back entrance of the church instead of its main doors.
5 Most Used Feng Shui in Wedding - Lucky Dates to Wed in 2014 Year of the Wooden Horse

Popularized by Chinese traditions, feng shui is commonly used and consulted even by Filipinos who are marrying although Chinese communities in the Philippines were the ones practicing it until today, 2014 and the years forward in 2015.

To-be-wed couples have been consulting and using these feng shui beliefs. I have listed some popular traditions by ancient Chinese.

Included in the list below are wedding date choosing, placements through feng shui elements, zodiac signs, 4 pillars of destiny, Chinese horoscope, choosing time or hour of wedding and more. (full photo credits to Laura Lau for the book image above)

Use Tong Shu Almanac - The tool in choosing the lucky dates for a wedding day in 2014. This is an ancient Chinese formulato determining many important dates in doing tasks, events and any occasion.

Bringing in Sheng Chi to Your Home - This can be done by hanging in specific destined locations and places in the house, some of the best photos in your wedding framed.
8 Major Food Course Meal for Reception - In your wedding reception, plan for an 8-meal course. You can have the 9th as your dessert.
Use Astrology for Couple Birth Dates - Hiring an astrologer or feng shui master can help you couples out there with the use of both your birth dates to jive and come up with a single date for the wedding day. Also your corresponding zodiac signs. You can find a complete best lucky wedding day list here.

Displaying Auspicious Love and Devotion Symbols - For one you can start off with Mandarin ducks crystal or love birds, vase, plaque or peonnies, double Chinese carp, dragon phoenix and more . Or you can use any of the above as wedding souvenir / giveaway or centerpiece in the reception table.

Complete 12-Point Philippine Wedding Checklist and Itinerary for Wedding Planners, Coordinators and DIY Couples Guide
Hiring the cheapest yet perfect wedding planner or coordinator will always rely on your decision.

Either the bride or the groom has to take care of communication with these key people helping to make your dream wedding a blast and smooth celebration.
In the case of my sister who just got wed last May 17, 2014, I asked her how she arrived at a cheap service and she gladly revealed a few interesting factors that helped me realize how to go over with hiring an event coordinator for the occasion. Below are some guides for start up Philippine wedding planners and coordinators as well as soon to wed couples and DIY brides and groom. The Knot had a customizable checklist but you'd have to register for free to become a member first and also get to share your own.
Things To Remember:

"Don't Forget to Give Planning Checklist at Least 1 Year Time"
"Dont Go For an Engagement Party Announcement Unless You Plan to Go Big Time"
"Buy A Small Notebook Checklist Diary that You Can Bring Everyday"

---
Skip the Engagement Announcement In A Private Party

Determine Wedding Type, Style and Theme - Will it be formal, semi-formal or informal. Here is where everything else will depend. A formal church wedding will most likely include an engagement. In my sister's case, they have 2 kids and already wed in civil so no need for that. Practical reasons tell me you need not too unless you have the money for the ring and party.

Work out your Budget - Every Philippine wedding checklist had this and i must warn you to be honest with yourself and your partner on this and don't expect to count the chicks when the egg hasnt' hatched yet. A dream wedding cannot push through without the right money to spend for each party unless it is clear that the groom or the bride will shoulder everything. This is what will determine every aspect of your special church wedding from the paraphernalia, designs, ideas, packages, gowns, bridal bouquet and flowers, pictures, arrangements, bridal and groom shower budget and games, supplies, favors, cake, singers, rent a car, album, food, venue, photography, videography, coordinators and everything else. Remember that even a DIY wedding will have a budget as a primary consideration.
Source Wedding Ideas and Labour of Love Resources - Where can you get it? FRIENDS! Have them listed on who can do what and who's good at which. Talk and get their commitment on record in your diary. This is what saves your budget big time for half the DIY wedding bride in you. My sister did it and only spent Php 300K or so, so why can't you. Read bridal and wedding blogs, use and search Google, Pinterest, Facebook, read magazines, consult feng shui, astrology and more.
Make a Guest List - List down contact numbers and do a head count after you make a few calls and have them commit personally and tell them about the wedding date. Separately enlist who's will be there and who can't for any reason. As a tip and technique in minimizing number of guests, be strict in naming people in your wedding invitation. Ex. Mr & Mrs Juan dela Cruz (never put "and family" if you don't intend to have all members attend your occasion).
List Down Wedding Party / Entourage - List down candidates of the wedding party - bride's as well as the groom's.
Find a Venue - Don't forget to ask if the venue allows outside catering or in-house only. Ask the price or if there are any promos or packages on a limited number of people. Also ask for availability and sizes or function rooms / areas available. Ocular inspection is very important but it should come after listing down prospects and before anything else, you have to agree with the price, venue size, food and all other related terms of service. Then you visit each and make a final choice.
Choose Food - Food tasting is an important factor for your wedding's success. A Philippine wedding reception food is always 50% of what makes up a good and entertaining and successful wedding plan. Guests sometimes decide based on how their stomach is satisfied with the food offered in the wedding venue table. The venue itself comes next only based from experience.
Find Gown and Groom Dress - The traditional Philippine wedding usually consists of barong tagalog while the bridal gown is always characterized by imported ideas (usually from celebrity weddings) and foreign influence with a touch of something Filipino in the use of fabric (just like with bridesmaid and best man dress). Considering a couture will always give light to a beautiful dream wedding like what my sister had. Accessories and inspiration as well as motif can be achieved based on both preference of the bride and groom as well as from popular wedding fairs and expo this year, 2014 onwards. Attend these free events and you'll be surprised at what choices you could come up with in all terms about wedding dress, gown, "barong tagalog" and "abay" or entourage suit.
Find Vendors - Different wedding offers and vendors offer different promos and packages and since you've got 1 year preparation, time is definitely on your side. Use it to your advantage. Search for vendors in popular online websites and places, directories, forums, blogs, Google Local Business listings as well as from word-of-mouth of friends and close relatives who know a thing or two about wedding related services like photographer and videographer (the most expensive of all service), planners and event coordinators, accessories, catering service, venues, Philippine wedding singers / bands / musicians, florists and so on.
Find A Church and a Priest to Marry You - Almost everything else is ready and I'm pretty sure that even if this part comes 11th on my list, most of you to-wed couples already have a prospect church. Ask from the admin about all related information for a wedding reservation. Be sure to make a list. This will be the hardest part as you will be obliged to attend seminars and signing sessions so don't take this part out from your Philippine wedding checklist.

Creating A Wedding Website or Facebook Page - It is of utmost importance these days that guests and invited people have a place to share your latest updates about the wedding. Creating a FREE simple online invitation website in wordpress.org or blogger.com and even a dedicated page on Facebook can help consolidate all information as well as update your friends and guests about the occasion. Filipinos here and abroad love to share events and need somewhere they can look at anytime for the latest developments plus it may serve as your diary too.
Top 10 Philippine Wedding Reception Venues in Metro Manila, Tagaytay. Baguio and Other Provinces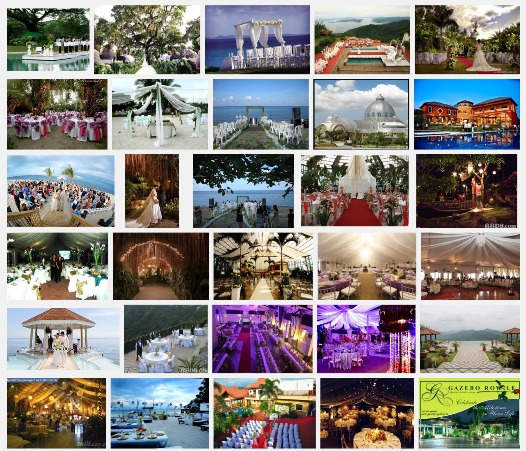 Cold places like Baguio, Tagaytay, some parts of Laguna and hotel centers are usually the most perfect for any Philippine wedding venue. This is so because many couples prefer to have a reception in a nearby hotel, resort or events place where the honeymoon and wedding will take place.
So what better option for most soon-to-wed bride and groom for a reception venue than places located or anywhere near what I have mentioned above. Like in my sister's case, their hotel (The Cocoon Boutique Hotel) was just about 5-10 minute drive away from Mt. Carmel Church in Quezon City while the wedding reception venue, Light of Love Events Place Garden is just another 5-10 minute drive away from the church.
For cold places ideal for honeymoon, a wedding and reception venue in the following awesome cold Tagaytay and Baguio will be dedicated below.

Wedding and Reception Venues in Manila
There are so many breath taking and unique venues for a Philippine wedding or any occasion in Manila. Some of them are even hidden paradise places from the eyes and only the curious few feast. There were even somewhat nostalgic places to celebrate in to like what my sister was able to come up with choosing Light of Love events places for her wedding reception. But apart from this, I would like to open you up if you are soon to wed couple or event coordinators or simply just curious and looking to find the perfect place to hold your event.

Wedding and Reception Venues in Tagaytay

Going for a honeymoon in cold places in the Philippines?

After a wedding, couples do get on a one on one romantic moment and what great way to celebrate honeymoon than Tagaytay.
If you can find a wedding church there or for garden wedding option, then great. But what if you can find all in one events place where you can also have your wedding reception?
Wouldn't that be just perfect? So here's a list of the different Tagaytay wedding event and reception venues in the cold highlands in the far South where pines are abundant.

Wedding and Reception Venues in Baguio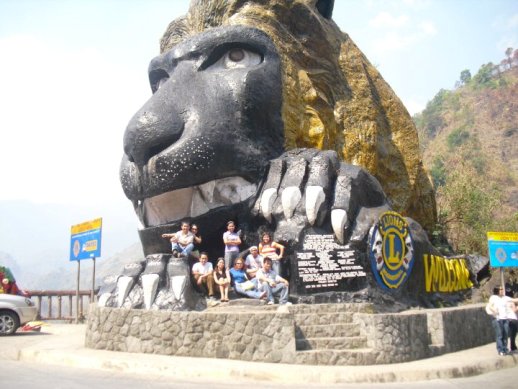 Baguio is definitely the most popular destination for a wedding and if you are looking for venues to hold your special tie-the-knot church wedding, the City of Pines is absolutely a breath-taking perfect paradise for romance. The same reason why we have devoted so much time searching and researching for the different romantic and breath-taking wedding reception venues in Baguio City. See our list below.

Top 50 Philippine Wedding Souvenirs, Giveaways, Memorabilia, Crafts, Favors and Where to Buy Them Cheap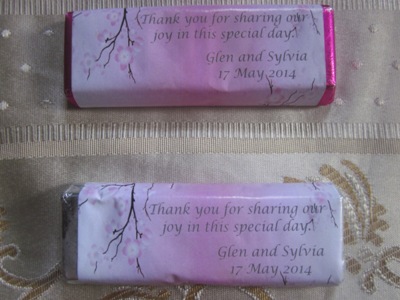 Wedding souvenirs are really easy to come up with when we talk of ideas and concepts but the real deal is that if you want a perfect gift to your guests and visitors, this is your chance to show that creativity. We are giving you our own large list of the top 50 Philippine wedding souvenirs and crafts to use as a giveaway. Hope you enjoy and do suggest more using our comments section below.

10 Best Unique , Classic or Weird Philippine Wedding Themes to Dress Up the Occasion

Wedding Invitation Card - Themes, Motiff, Samples, Wordings, Quotes, Sayings and Designs

Philippine wedding sayings, quotes or wordings are cute and romantic to use in any tie the knot event.

Even the ceremony itself is highlighted with such beautiful heart-felt words. The sample to the left just says it all.

But apart from that, many other wedding matters involve use of words. That includes every Philippine wedding invitation. See nice and cute wedding invitations drizzled with romantic wordings on the call.

Top 10 Simple Elegant Wedding Gown Design Ideas & Samples for the Bride, Bridesmaid and the Whole Entourage

Where to Hire a Bridal Car, Limousine and Service Car Rental for Guests

You can hire many services for your limo or bridal car from some local providers in Manila. Below is a shortlist of where to get them and call their hotline telephone numbers.
For vintage bridal car - Royal Carriages
Don Robert's
Wedding Cake Designs, Decorations and Toppers with Pictures for Wedding in a Budget

Choosing wedding cakes are one of the most neglected part of the event. Recently, I have observed from the many occasions I attended that just to go on with the celebration, couples choose to get the least standard cake to use. It's the highlight of a wedding so come on, don't get a cake that has no life in the design. There are cheaper designs from not so popular sources out there depending on your budget so take time to find one. We have listed below the wedding cake providers for your choices below including their contact numbers.

Philippine Wedding Related Services and Where to Get or Hire the Best and Cheapest Options

Promos and cheaper options come only to those who are persistent in finding them. Hiring services related to your Philippine wedding is no different so be sure to keep on searching. Otherwise, a yearly event is the best place you can find them all in one venue. This usually happens at the SMX of SM Mall of Asia (MOA) and World Trade Center. Plan ahead of your event by attending these yearly wedding expos which were being announced in tarpaulins and ads on tv and online websites like www.themesnmotifs.com, www.bridalbook.ph and kasal.com

Food, Catering and Caterer Directory in Manila, Philippines

Your wedding food will definitely help guests and visitors decide and wow your kasal. It will be the soul of your special church wedding when reception time comes. Hiring the perfect events place with the right combination of food and menu that's carefully chosen from the numerous food tasting events you couples will do is absolutely a good way to provide good comfort food in the center table. Here is a list of different caterers from Manila.
Types of Common and Unique Wedding Bouquet of Flowers, Arrangement for the Table and Church

Flowers always make up a great wedding. Add up a nice and enticing arrangement and all will be well in the photos and video coverage of your Philippine wedding. See our suggestions and ideas for wedding bouquet and flower arrangement below. In the meantime, you might want to go straight where Baguio flowers come in fresh daily in Dangwa market along Dimasalang and Laon Laan St. in Manila.

Exchanging Wedding Vows - Love Quote Samples

Romantic, straight-from-the-heart wedding vows and love quote messages always light up the day's wedding. If you are looking on where to find words that will perfectly fit in your exchange of vows, here are samples.

Bridal Shower and Gift Ideas for the Bride to Be

What consists of an exciting bridal shower? Awesome ideas of course what best to celebrate pre-nuptial events than having them well planned. Here are a few ideas to look forward to your special occasion as well as gifts to enlighten the celebrant.

Top Wedding Songs List and Wedding Singers for the Ceremony

Philippine wedding songs may differ depending on the age and taste of the to-wed couple. Young generations tend to prefer new and latest songs to use for the church ceremony while the more mature ones prefer oldies but goodies. There are also evergreen songs that you can use but below are some ideas for both worlds.

Wedding Gift Ideas to Buy for the Couple by Sponsors and Special Guests

In a tropical country like ours, a slightly different gift could trigger many potential ideas to use in buying your Philippine wedding gratitude gift. Whether you are a guest, a sponsor or a relative who wants to show appreciation and love, giving something can be a nice way to show that. Below are some ideas you won't surely let pass for the best ever occasion for a special person.

42 Top Stars and Celebrities in Philippine Wedding Video (YouTube)

What best to reminisce and go back to those happy times that to have a wedding presentation in a video. Hire a videographer in that case. Get the best professionals in the field so you can come up with the best there is. See sample wedding videos below taken from FIlipino celebrities, actors and actress wedding vows.

Jolina Magdangal - Mark Escueta Fairy / Fairytale Themed Wedding
Ryan Agoncillo - Judy Ann Santos Wedding
Kyla and Rich Alvarez Prenup and Wedding Video
Kristine Hermosa - Oyo Boy Sotto Batangas Beach Wedding
Rica Peralejo - Joe Bonifacio Beach Wedding Venue
Ogie Alcasid - Regine Velasquez Wedding Vows
Aga Muhlach - Charlene Gonzales Wedding Humor
Roxanne Guinoo - Elton Yap Raw Wedding Footage
Robin Padilla - Mariel Rodriguez Wedding in Taj Mahal
Marco Alcaraz - Precious Lara Quigaman Wedding
... and more

Foreign Celebrity Wedding Caught on Video

Couples sometimes tend to imitate or to the least take ideas and influence from foreign celebrity weddings. Pinoys love the imported thought to make the event sosy sort of. Below are some of the videos you can watch to put some spice and influence into your Philippine wedding.

Black and White Wedding

Awesome in black and white, it's always a good simple idea to have a black and white wedding motif. To try one, here are ideas that could help you come up with a good start for your Philippine wedding in black and white influence.

Wedding Shoes to Envy for

Seen Oyo Boy Sotto and Kristine Hermosa celebrity wedding video lately? This might just change your idea of what shoe to use for your Philippine wedding. See the video above but as a clue, imagine yourself in Chuck Taylor shoe while wearing that tuxedo and white bride's dress?

Wedding Rings for the Bride and Groom

Jewelries always help lighten up the special occasion for Philippine weddings. Arrhae and rings to use for one may and may not be of authentic gold or jewelry but whichever you prefer, there are providers and makers of custom wedding rings and arrhae for the bride and groom.

Sample Simple Wedding Cost Breakdown for Idea on How Much to Spend and Save

My sister just went through with this one and I am about to share here what she and her husband were able to save and spend for a standard not so special church Philippine wedding below in breakdown per service provider.

Bridesmaid Dresses to Choose from

Did you know that you can actually get to buy ready-to-wear (RTW) wedding dress in Quiapo and Divisoria? Yes! these two major places in Manila is where you can search for some of the best providers for both RTW and couture custom dress. Otherwise, if you have the budget, you can always go for the known coutures like Monique Lhuilier gowns, Randy Ortiz and the like.

Latest Wedding Expo 2014 - Wedding Favors and Providers Fair You Can't Miss this Year

I just signed up today, June 15, 2014 for the latest upcoming biggest Philippine wedding expo this year. It is sponsored by www.themesnmotifs.com.
For providers and enthusiasts, please sign up for an account to access and print a free pass / ticket to the event which will be held at the SMX Convention Center in June 28 and 29, 2014. I'll be there with my wife and sister who is on her way to put up a business in providing custom arrhae to couples.
List of Philippine Wedding Related Service Providers Packages, Pricing and Contact Numbers

To come up with the cheapest service of them all from different Philippine wedding related services and providers, we are listing the geographical locations, contact numbers and details of all possible providers from all over the Philippines and Manila on this page. We will update this as soon as we attend the Philippine Wedding Expo 2014 in SM Mall of Asia this June 28 and 29, 2014.
K. by Cunanan food catering - 632-7106445 / 09175327997

MCGN wedding flowers and flower shop - 9861532 / 2560286 / 09433652354

Cris Andrino Make Up Artis and Hair Stylist - 4934523 / 3433235 / 09228913014 / 09184004792

Charlie dela Cruz Couturier - 4933007 / 09328895522

Christian Penarubia Event Stylist - 4933007 / 09228865203

Vlad Lima Photocinema - 8617301 / 09175547887
K n K Moments and Flowers (Rhodel Castillo) - 5140192 / 09228991335
John Bailey Lee Wedding Fireworks - 4127227 / 4126707 / 09178234279 / 09228234279
Elaine Estrada Events Specialist (Speed 7 Lights and Sound) - 3327348 (fax) / 9285745 / 8834329 / 09178834329
Sensitivity Lights and Sounds - 4128250 / 09272144226 / 09237464663
Elation Mobile Bar (Aina Dy) - 09175203214
VS & F Classic Food International Catering - 09088931945 / 9374980 (fax) / 9371037 / 9374989 / 9388814 / 7992432 / 4616182
Bernie Pasamba (violinist and music consultant) - 8242477 / 5426025 / 7764034 (fax) / 09175380696 / 09223162384
Muzik Qlass (events entertainment) - 09053555535 / 09497999997 / 6225456
Zarah Bianca Zaldua (events and marketing specialist) (debut, wedding and corporate events host) - 09267231832 / 09195112563
The Wedding Library - 6385791 and 5560614 (fax) / 3968890
Kredin Events Engineer - 5140192 / 09328717557 / 09062487902
Ghe Consolacion (events film maker) (prenup video) - 09178077857 / 09337202976
Chamdiz (premium sparkling wedding wine provider) - 6870701-04
L' Chelaisse Parfums (custom perfume as wedding souvenir) - 5602159 / 09234402884 / 09157570449
19AD91 (Estien Quijano) (artist designer lifestylist) - 09173241010
Timberland (wedding events place) - 7935700 local 5723 / 7935724 (fax) / 09998851665
Go Mobile Bar - 09998813406 / 09209614240 / 09333579223
Bubbles Catering Service - (046)4180485 / 7037724 / 09272250990 / 09258036903 / 09189853813
Cake Concepts Unlimited - 7232534 / 7232570 / 09178326212 / 09228226212
Forget Me Knot Florist Stylist - entourage (Php 12,500) (ceremony - Php 20,00) offers 20% discount bridal fair promo - 09278319984
Lake Club Events Place - offers spot booking with up to 30K off discount (venue rental - Php 160,000) (all in package - Php 350,000) call for inclusions - 09175446023 / 09278319984 / 09278320159 / 09294818358
The Glens Tagaytay - 4158375 / 09255850059
Golden Hills Jewelry (wedding ring) - with branches in SM Megamall (4706521) / (09228902002) - SM City Clark (045-4990134 / 09178403003) - Trinoma Q.C. (09178400016 / 09228424264) - Robinsons Galleria (3944464 / 09178408007) - Robinsons Place Manila (4740019 / 09228940019)
Alexandra Lisbona (makeup artist) - 09178427081
Giordino de Manila Event Styling - 7381970 / 09088617092
Vienna Cakes - Josephine and Wilson Co Leng (special custom wedding cakes) - 5349513 / 09178114189 7353522 / 7336290 / 7353422 / 5148424
EMS Events Management Services (Anna Liza Sotto) (host / planner / coordinator) - OTD promo Php 19,800 instead of Php 22,000 / semi-coordination Php 45,000 instead of 50,000 / full coordination Php 54,000 instead of 60,000 - (046)6864639 / 09399387442 / 09175607628 / 09229945415 U.S. Line - 1.626.261.4573
Digital Shots Philippine Wedding Videographer and Photographer - offers 35K promo package - 6246407 / 09178104343 (out of town charges apply)
Project Mayo7 Wedding Videographer - 09175430912 / 5777144
Don Robert's Bridal Cars - (046) 4714076 / 09175010322 / 09223687552
Exige Weddings - offers free photobooth for 2 hours as well as cultural weddings, destination weddings and pre nuptial shots (an affiliate of niceprint photos) - 09228677468 / 3435097 website: www.exigeweddings.com
Kenneth Uy Photography - 09173280678 / 09228536889 / (fax) 7405639
AT3 Events - 9255459 / 2116915 / 4101808 / 09228277608 / website: www.at3events.com
Wedding Connections - 3461622 / 09178913656 offers as much as 50% off of your Philippine wedding

Legendary Fireworks (LF) (Philippine wedding fireworks supplier and technician) - 7426708 / (fax) 4126707 website: www.lffireworks.com
 On Site Studio - photobooth and live photo studio with 2D, 3D and 4D photography packages - 09088164862
Click The Fun Photobooth - 8466230 / 09228692884
Smart Shot Studio (Lito Genilo) - 09228823164 / 09228408490 / 9483571 / 6613364