POEA Jobs Abroad - Overseas Employment Openings for Filipinos Looking to Work Overseas
POEA jobs listing is your best start whether you are interested to find employment hiring for work abroad or just wanted to find the right placement agency to trust your skills with and find you a good job opening to apply to and an employer overseas.

In case you didn't know, the Philippine Overseas Employment Administration lists all duly licensed and accredited agencies in the Philippines who are up for manpower pooling of applicants looking forward to get hired and go abroad.
As an additional information, all OFWs before working abroad will need a document that is being issued only by the POEA. This document is called of its different names - exit clearance, e-receipt and overseas exit clearance or OEC. After having duly signed a contract to work abroad with your hiring POEA accredited agency or a direct hire company, the next move is to apply and be issued of an OEC. To know the guidelines on how to secure a copy of this required document in Philippine airports, please visit the official website of the Philippine Overseas Employment Administration.

On the other hand, the DOLE and Phil-Job.Net are two of the best destinations for Filipinos looking to find local job hiring in the Philippines.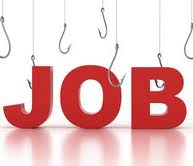 Search for "ALL" POEA Accredited Recruitment Agencies

---
Search for "LANDBASED" POEA Accredited Recruitment Agencies

---
Search for "MANNING" POEA Accredited Recruitment Agencies

---
Jobs in Canada

Giving you tips and guide on how to get employed in Canada via information coming from the Philippine Overseas Employment Administration - POEA. We will be featuring some guidelines regarding the frequently asked job questions - How to immigrate to Canada and work as a skilled labor or a professional? Canada visa? Canada work permit and how to apply for it?
Also expect many guides that aim to help you find the perfect employer to hire you if you are a nanny or caregiver from another country via the au-pair program. Need proof of funds? Get one here - Canada show money.

Jobs in Singapore

Some samples of what you can expect from this page is to find information regarding how to work in Singapore. For example, if you are a nurse and you are looking forward to get hired as a professional nurse in Singapore, then you must know what it takes or how to become a registered nurse in Singapore or in Canada from the official government website on jobs.

POEA Jobs in Hong Kong

If you are looking to work in Hong Kong, we've got guides and information too. Expect to find a list of things you can do to get employed here. Answer frequently asked questions from policy for entry and employment, migrant admission scheme, POEA rules for working in Hong Kong, recruitment such as for native-speaking teachers, overseas domestic helpers, foreign domestic helpers and employment ordinace issues and a list of job openings in Hong Kong.

Please visit this page - POEA jobs to find job orders by position, country and recruitment agency choices. They have new and updated listings of legal and legitimate job openings for abroad which come directly from licensed recruitment and POEA accredited agencies.