POEA Licensed Recruitment Agencies in 2014 - Land Based Job Hiring Firms for Work Abroad

That is why we made the effort to make the list of duly accredited Philippine Overseas Employment Administration agencies in 2014 so Pinoys can rely to apply for new job opening this year.
We have also listed accredited manning agencies below so seafarers have a guide too in applying for possible POEA job opening with a shipping company that is allowed to recruit seaman for work overseas.
This list also hopes to help workers know immediately who they are dealing with before any more to apply for exit clearance is undertaken. You may visit the website at www.poea.gov.ph for particulars and other related information or call their hotline numbers to ask for the latest OFW programs and vacancies as well as check employer status for suspended license to recruit.
Beware of scams online and be sure to check for memorandum circulars to keep yourself updated all the time by visiting the official website of the government for overseas POEA job hiring.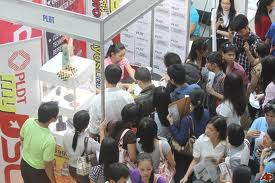 POEA Licensed Recruitment Agencies - Land Based with Valid License as of December 31, 2013
If you are having a hard time finding the right placement agency list of POEA, below is our copy of the precious document. Use it to search only but always do make cross check and reference with the only authorized agency of the Philippine government.
For OFWs who already have everything else prepared from work contract signed to plane tickets, visa and other necessary documents from the POEA and hiring company as well as agency, then it's time to check and secure a copy of your Philippine airport requirement for OFW departing for work abroad - OEC.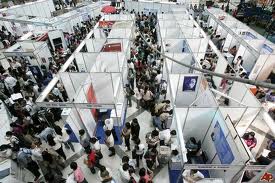 1ST NORTHERN INT'L PLACEMENT INC.
U24,25,49&50 CITYLAND COND TOWER
128 PIONEER ST., MANDALUYONG CITY
CELIA P. ESCOBAR
EMAIL northern_international@yahoo.com
WEBSITE www.nipi.com.ph
TEL. 638-1981 FAX 638-1984
2017/12/29

2TG MANPOWER INTERNATIONAL
1361-C ABAD SANTOS BLDG.
ROMUALDEZ ST. PACO, MANILA
ANACLETO A. GUEVARA
EMAIL twotgmanpower@yahoo.com
TEL 353-4166 FAX 400-1284
2015/12/23

5 STAR RECRUITMENT AND MANPOWER CORP.
2/F FILOMENA BLDG 477 E. RODRIGUEZ AVE.
CUBAO, QUEZON CITY
REYNALDO C. MADAMBA
EMAIL solmay_72@yahoo.com
TEL 411-8706 / 411-8707
2014/10/03

6J'S INTERNATIONAL MANPOWER SERVICES
UNIT 302, SUNRISE PLACE 2164
M.H. DEL PILAR ST. ERMITA, MANILA
ROWENA A. ANDRES
EMAIL sixjsmanpower@ymail.com
2015/11/02

9K INTERNATIONAL MANPOWER AND RECRUITMENT SERVICES CORP.
UNIT M7 VICTORIA DE MANILA P. GIL ST.
TAFT AVE. MALATE, MANILA
MAILANE F. KINDICA
TEL 330-4202 / 330-6587 / 516-5504 FAX 516-5639
2017/01/03

10TH STORY PLACEMENT AGENCY, INC.
2/F & 3/F 1523-1527 M.H. DEL PILAR ST.
ERMITA ,MANILA
ALFONSO UY NG
EMAIL tenthstorypai@yahoo.com
WEBSITE www.10thstory.com
TEL (02) 353-1581/ 353-1584 FAX 353-1585
2016/04/1

21ST CENTURY MANPOWER RESOURCES INC.
RMS 401, 405 & 407, JR BLDG QUEZON AVE. SOUT, QUEZON CITY
RUSSELL C. GARCIA
EMAIL recruitment@211stcmri.com
WEBSITE www.21stcmri.com
TEL 412-1311
2016/03/07

99 (NINETY NINE) MANPOWER SERVICES CORP.
2/F 7219 SAN MATEO ST. BRGY OLYMPIA, MAKATI
YASMIN Z. MADANI
EMAIL nnmsmadani@pacific.net.ph
TEL 896-7330 TELEFAX 895-5480
2015/05/21

818 INTERNATIONAL MANPOWER CORP.
1331 M.H. DEL PILAR ST. ERMITA, MANILA
WILLIAM L. CHUA
EMAIL info@818imc.com
WEBSITE www.818imc.com
TEL (02) 313-9596 Fax (02) 313-6595
2016/08/01

2000 MILES PLACEMENT AGENCY INC.
#11 AUSTIN ST. PROVIDENT VILLAGE, MARIKINA
EMILIA S. POBLETE
WEBSITE www.2000miles.org
TEL 661-6287 / 330-4071 FAX 570-0669
2015/09/27

7107 ISLANDS PLACEMENT & PROMOTIONS INC.
3/F ATLAS SHIPERS BLDG BF HOMES MARTINVILLE MANUYO II LAS PINAS CITY
JOEL P. LONGARES
TEL 551-7224/833-8341 FAX 550-9180
2014/12/09

A & C INTERNATIONAL RESOURCES INC.
RM-303 3F SAN LUIS TERRACES
638 TM KALAW ST. ERMITA , MANILA
PAUL Y. CHUA
EMAIL info@anc-ph.com;anc@anc-ph.com
WEBSITE www.anc-ph.com
TEL 516-8993 TELEFAX 521-4992
2017/03/04

A & S MANPOWER RESOURCE INC.
U400 & 402 ELYSIUM BLDG168 D. TUAZON ST.
STA. MESA HIEGHTS, QUEZON CITY
MA. CONSUELO PLAN-STA CRUZ
EMAIL jobsoverseas3@yahoo.com
TEL 743-2067 / 743-2021
2014/01/17

A & W INTL MANPOWER SERVICES SPECIALIST
4F A 1770 A. MABINI ST. MALATE, MANILA
WILLIAM M. CASTRO
EMAIL aw_international@yahoo.com
TEL (632) 475-6824/567-5374 FAX 893-8086
2015/07/19

A SYSTEM INTERNATIONAL CORP.
G/F L & S BLDG. 1414 ROXAS BLVD. ERMITA, MLA
ROSEMARIE P. CRISTOBAL
EMAIL asysteminternational@yahoo.com
TEL 523-1538 / 466-0285 / 310-8081 FAX 310-2247
2016/01/31

A.D.M INT'L MANPOWER SERVICES COMPANY
3F MAIN BLDG RELIANCE CENTER
99 E. RODRIGUEZ JR. AVE., PASIG CITY
ANALITA S. DEL MUNDO
EMAIL admrecruitment07@yahoo.com
WEBSITE www.adm-intlmanpower.com
TEL 672-3896 TELEFAX 672-3897
2016/06/02


AAV TALENT TRAINING & MANAGEMENT ENT.
4563 9TH ST. ILAYA ST. STO. NINO
PARAÑAQUE CITY
ALEXANDER VALENZUELA
EMAIL xjv_1996@yahoo.com
TEL 853-5418 TELEFAX 851-1960
2016/03/14

AB INTERNATIONAL PLACEMENT INC.
RM 501 AP BLDG 1563 F. AGONCILLO COR.
P. GIL ERMITA, MANILA
FERNANDO A. SALVADOR
EMAIL abintl@abmanpower.com/abintl@pldtdsl.net
WEBSITE www.abmanpower.com
TEL 775-8861/ 523-6268 FAX 521-7307
2016/04/04

ABBA PERSONNEL SERVICES INC.
U-1102 11/F GOLDLOOP TOWERS
ORTIGAS CENTER, PASIG CTY
NESTOR FLORES
EMAIL abba98@info.com.ph
WEBSITE www.abbaphilippines.com
TEL 633-5175 / 637-1324 / 637-0939
FAX 633-8589/687-3669
2016/06/05

ABC GLOBAL EMPLOYMENT & MANPOWER SERVICES INC.
U2004 ONE MAGNIFICENT MILE COND.
SAN MIGUEL AVE. ORTIGAS, PASIG CITY
SARA SD DUMANIL
EMAIL info@abcglobalemployment.com
WEBSITE www.abcglobalemployment.com
TEL 636-7092 LOC. 112 FAX 634-2302
2015/03/14

ABC MANPOWER AGENCY INC.
U2A & 2B, PREMIER CENTRE
1425 NEWTON ST. SAN ISIDRO, MAKATI CITY
EMILY A. CARANDANG
TEL 844-8306/844-2713/844-9306 FAX 844-3231
2015/09/07

ABCA INTERNATIONAL CORP.
57, 12TH AVE. CUBAO, QUEZON CITY
EMILIA G. COSMO - AN
EMAIL abca@bayands1.com/recruit@abcainternational.com
WEBSITE www.abcainternational.com
TEL 912-1138 / 911-3010 / 439-9542 FAX 437-2601
2014/09/06

ABD OVERSEAS MANPOWER CORP.
GF& 2/F 2310 MARCONI COR.
M. SAN ISIDRO, MAKATI CITY
ALICIA B. DEVULGADO
EMAIL adevulgado@yahoo.com
WEBSITE www.abdoverseas.com
TEL 889-5583 / 887-6041 to 42 FAX 887-4020
2016/04/30

ABOITIZ JEBSEN MANPOWER SOLUTIONS INC.
2F H'BOR CTR II BLDG RAILROAD &CHICAGO STS. SOUTH HARBOR PORT AREA, MANILA
SUSAN V. VALDEZ
TEL 527-9980 TO 88 FAX 527-9712
2015/01/04

ABRAHAM MANPOWER GLOBAL INC.
UNITS 301 & 306 VAREB MANSION
1679 A.MABINI ST. MALATE, MANILA
CRISANTA G. HOSOYA
WEBSITE www.trendz.com.ph
TEL 559-9730 / FAX 516-1710
2015/08/25

ACCEL INTERNATIONAL MANPOWER CORP.
2/F THRIFTY BLDG. 1923 SAN MARCELINO ST.
MALATE, MANILA
SHIRLEY M. MENDOZA
EMAIL accelmanpower@yahoo.com
TEL 353-8382 / 353-8376 FAX 844-4104
2014/06/27

ACCESSGLOBAL INTERNATIONAL MANPOWER SERVICES INC.
SUITE A 4/F ROSE INDUSTRIES BLDG # 11 PIONEER ST. BRGY. KAPITOLYO, PASIG CITY
NOE A. BALISI
TEL 949-4612
2014/04/26

ACE GLOBE MANAGEMENT & CONSULTANCY SERVICES CORPORATION
2F, 3F & 4F 403 P. TUAZON ST.
PROJECT 4, QUEZON CITY
CORAZON D. SAKUMURA
TEL 913-7697 / 438-9291 FAX 913-7697
2014/07/19

ADANA MANPOWER SERVICES CORP.
G/F RENAISSANCE BLDG. JALANDONI ST.
JARO, ILOILO CITY
EMMA M. VICTORIA
TEL 329-4424/508-3823 FAX 508-0880
2016/04/27

ADMIRAL OVERSEAS EMPLOYMENT CORP.
RM 201&202 LPL BLDG
215 SEN. GIL PUYAT AVE. MAKATI CITY
ELLEN M. TIAMZON
EMAIL admiral@pldtdsl.net
TEL 753-3465 / 753-3469/ 819-7458 / 843-1448
FAX 817-0965
2016/04/06

ADNAN INTERNATIONAL MANPOWER SERVICES
RMS K&M RAMAGI BLDG
1081P.GIL ST. PACO, MANILA
LORNA H. ELKAHLOUT
EMAIL adnan@surfshop.net.ph
TEL 526-5564 / 536-6543 / 524-0168 FAX 536-6543
FAX 536-6543
2015/08/01

ADVANCE GROUP LINK MANPOWER SERVICES INC.
2F 35-I GENERAL AVE. GSIS VILLAGE
PROJECT 8, QUEZON CITY
CERES L. RIVERA
EMAIL aglmsi@yahoo.com
WEBSITE www.advancegrouplink.com
TELEFAX (02) 961-6434
2017/04/15

ADVANCE PRODUCTIONS INC.
#5 MORNING GLORY ST. BRGY. PILAR VILLAGE
LAS PINAS CITY
DANIEL AMOROSO
EMAIL infoadvanceproductionsinc.com
WEBSITE advanceproductionsinc.com
TEL (02) 805-8716 / 800-0126 FAX 522-5202
2015/09/23

ADVANCE STEP INTERNATIONAL
MANPOWER SERVICES INC.
S201 2/F PIERRE & PAUL BLDG 505 A. FLORES ST. COR. MABINI ST. ERMITA, MANILA
RUEL F. LUCAS
2016/03/28

AERO ALLIED INTERNATIONAL, INC.
UNIT 2A 2/F G. E. E. BLDG.
2301 CHINO ROCES AVE., MAKATI CITY
MA. PAULA L. SAN AGUSTIN
EMAIL aainternational@pldtdsl.net
TEL 843-9619 TELEFAX 893-8625
2014/10/09

AFR RESOURCES & MANPOWER
DEVELOPMENT CORP.
BLDG A & B 2230 SINGALONG ST.
MALATE, MANILA
ALBERTO F. REYES
TEL 338-5754 / 400-8309 FAX 536-9388
EMAIL afrcorp@pacific.net.ph
WEBSITE www.afrmanpower.com
2014/11/24

AFT INTERNATIONAL MANPOWER SERVICES
RM 207, 207-A, 211, 213 & 217 &218A 2/F
GEDISCO CENTER, 156 ERMITA, MANILA
BADRIYA S. YAHSIN
TEL 302-1104 / 523-3150
2014/08/30

AGILITY INTERNATIONAL MANPOWER SOLUTION (AIMS) INC.
2/F JERR BLDG 511 ALONZO ST. MALATE, M ANILA
LORENZO P. LANGOMEZ
EMAIL jerr_services@yahoo.com
WEBSITE www.jerserv.com
TEL 521-2996 / 521-8928 FAX 521-5742
2014/12/18

AGUILA MANAGEMENT & RESOURCES CORP.
S1102 GOLDHILL TOWER NO. 5 ANNAPOLIS ST. GREENHILLS SAN JUAN, METRO MANILA
NORMA DEL MUNDO
EMAIL amarco1981@yahoo.com
TEL 724-2282 / 723-9383 FAX 726-6902
2016/05/08

AGUINALDO RECRUITMENT AGENCY INC.
1202-1 GEN. LUNA ST. ERMITA, MANILA
ROSEMARIE V. POLICARPIO
EMAIL info@aguinaldoagency.com
WEBSITE www.aguinaldoagency.com
TEL 523-7905
2014/02/17

AJM PLACEMENT & RECRUITMENT AGENCY INC.
L12 B4 P5B B CRISTOBAL ST.
GATCHALIAN SUBD., LAS PINAS CITY
ANNABELLE A. FERNANDEZ
TEL 825-6118/829-7008 FAX 820-8290
2014/05/30

AKIRO INTL MANPOWER SERVICES CO.
RM 401 4/F NFWCP BLDG 962
J. LLANES ESCODA ST. MALATE, MANILA
JOHNA HENRY T. QUIAZON
TEL 498-0602/ 09106324589 FAX 498-1498
2014/03/04

AL ASSAL MANPOWER, INC.
2656 TAFT AVE. MALATE, MANILA
EVANGELINE L. FABIAN
EMAIL alassal@skyinet.net / alassal@alassalmanpower.com
WEBSITE alassalmanpower.com
TEL 5363480/ 5266680/ 5239006
FAX 522-4626/ 525-5622
2014/10/17

AL AXA INT'L MANPOWER SERVICES INC.
RMS 505 & 506 5/F JALANDONI BLDG
1444 A. MABINI ST. ERMITA, MANILA
ALEXANDER D. FERNANDEZ
TEL 450-1122/ 490-5026
2014/06/26

AL GIZZA INT'L MANPOWER SERVICES
939 J. NAKPIL ST. MALATE, MANILA
VIOLY SOLIVEN KHOLOUL
EMAIL gizzamanila@yahoo.com
TEL 524-7515 / 450-1057 FAX 400-9450
2014/03/09

AL JAZIRA MANPOWER SERVICES
RM 101, 103& 104 GF KIMVI BLDG 1191
MA. OROSA ST. ERMITA, MANILA
LEAH V. ALQAHTANI
EMAIL aljazira_saeed@yahoo.com
TEL 526-8274 / 404-0651
2014/06/16

AL MANAF INT'L MANPOWER CORP.
U-201& 203 2F VAREB MANSION 1679
A. MABINI COR MALVAR STS. MALATE, MANILA
EDWINA L. LIWAG
EMAIL info.ph@almanafinternational.com
WEBSITE www.almanafinternational.com
TEL 522-0117 / 522-0153 FAX 522-0126
2016/10/29


AL RAFEDAIN MANPOWER INT'L CORP.
S-1 5-A &17(GF) & 34 (2/F) MIDLAND PLAZA COND.
M. ADRIATICO ST. ERMITA, MANILA
GUADA H. SALAO
EMAIL alrafedain@yahoo.com
TEL 536-2039/ 526-7894 TELEFAX 523-9739
2014/10/18


AL ROMAITHI INTL MANPOWER SERVICES INC.
2/F TETRA GLOBAL BLDG # 1616 VASQUEZ COR. PEDRO GIL ST. MALATE, MANILA
GIGI L. SAVET
EMAIL alromaithimanpower@yahoo.com
WEBSITE www.alromaithimanpower.biz
TEL 354-2892 FAX 427-0122
2014/07/28

AL-ALAMIA INTL MANPOWER SERVICES
RMS 603 & 604 6/F JALANDONI BLDG
1444 MABINI ST. ERMITA, MANILA
ERNESTO E. SUAREZ
EMAIL alalamiaims@yahoo.com
TEL 404-1481/404-1482 FAX 524-2351
2014/09/27


ALBA INT'L PLACEMENT SERVICES INC.
UNIT 307 (3F) DISCOVERY PLAZA COMMERCIAL CTR 1674 MABINI ST.
MALATE, MANILA
JULIETA M. BARIUAN
EMAIL alba_international@yahoo.com
TEL 404-3746 / 523-7724 FAX 528-1500
2016/03/05


ALCARE MANPOWER SERVICES CORP.
UNIT C VIOLETA COURT
2814 F. B. HARRISON ST., PASAY CITY
JEANNIE C. PARILLA
TEL 834-0281 / 834-0284
2014/08/25


AL-FAIZ INT'L MANPOWER SERVICES INC.
1641&1643-A SAN MARCELINO ST.
MALATE, MANILA
CLARITA S. HADDAD
EMAIL haddad_alfaiz@yahoo.com
TEL 525-7952/525-1479 FAX 526-6168
2014/11/07


ALGLO INTERNATIONAL PLACEMENT, INC.
U704, 907 & 908 (PORTION) CITYLAND TOWERS
PASONG TAMO, MAKATI CITY
GLORIA M. CATAAG
TEL 757-0573 / 728-6131 TELEFAX 757-3351
2015/10/08


ALHABESHI INT'L SERVICES, INC.
RM 201 L&S BLDG 1414 ROXAS BLVD. MANILA
EDNA M. ASHARO
TEL 526-6504 / 536-1743 / 526-5928
2014/08/02

AL-HABIB INTERNATIONAL SERVICES CORP.
SUITE 27 & 38 (GF) & 5 (2F) MIDLAND PLAZA COND, M ADRIATICO ST ERMITA MANILA
AGNES B. JALUD
TEL 524-6651/ 302-4047 FAX 522-0136
2014/11/20

ALIZABETH RECRUITMENT INCORPORATED
4A & 4C EAST 21 MANILA BLDG
1724 A. MABINI ST. MALATE, MANILA
EMELITA C. CATSAO
EMAIL alizabethrecruitment@yahoo.com
WEBSITE www.alizabethrecruitment.com
TEL 521-5179/ 567-1407/ 567-1406 FAX 521-5398
2015/02/02

ALJU PROMOTION AND MANAGEMENT INC.
UNIT 1502 METROPOLITAN TOWER COND.
1746 A MABINI ST. MALATE, MANILA
DIOSCORO U. VALLEJOS JR.
EMAIL aljuprom@yahoo.com.ph
TELEFAX 463-4920 / FAX 571-0764
2017/01/22

AL-KHALEEJ INTERNATIONAL SERVICES, INC.
G/F J P LAUREL MEM FOUNDATION, ROXAS BLVD COR P GIL ST. ERMITA, MANILA
MARITA C. FRONTRERAS
EMAIL info@alkhaleejmanila.com
WEBSITE alkhaleejmanila.com
TEL 524-7709/ 523-4876/523-4866
FAX 523-4876/710-1838
2014/10/20

ALL OVERSEAS INT'L PLACEMENT CO. INC.
1114 A & B TANAY ST.
BRGY. VALENZUELA, MAKATI CITY
YOLANDA A. MENESES
TEL 897-6683 FAX 729-4888
2016/07/25

ALL SEASONS MANPOWER INTL SERVICES INC.
U22&23 MARTINO BLDG LIBERTAD ST. HIGHWAY HILL ST. MANDALUYONG CITY
SUSANA A. VIRTUS
TEL 533-3536 TELEFAX 532-7254
2016/01/23

ALLIANCE INT'L RECT AND PLCMNT SRVCS INC.
RMS 202-203 2/F ANTONIO CHAN BLDG. LACSON ST. BACOLOD CITY NEGROS OCCIDENTAL
MA. PILAR L. MENDEZONA
TEL 441-3806/ 709-0923
2014/03/10

ALLIED INT'L MANPOWER SERVICES INC.
RMS 505 & 506, 5/F TRINITY BLDG
636 ERMITA, MANILA
MARIAN CELESTE S. CARELLA
EMAIL info@allied.ph
WEBSITE www.allied.ph
TEL 526-0467 FAX 526-6145
2015/06/25

AL-MADINAH INTL MANPOWER SERVICES
S14 & 23 (G/F) S14 & 26 (2/F) MIDLAND PLAZA COND. M. ADRIATICO ST. ERMITA, MANILA
MA. SALVE G. DE JESUS
EMAIL almareth@yahoo.com
TEL 310-5820 / 400-0222 FAX 536-0549
2014/09/11

AL-NIEL INTERNATIONAL
RMS 303 & 304 JALANDONI BLDG
1444A.MABINI ST. ERMITA, MANILA
AMELIA C. OLIQUINO
TEL 400-6540/521-5971 FAX 400-7110
2015/01/11

ALPHA TOMO (P) INTERNATIONAL MANPOWER SERVICES INC.
57 D-1 SCOUT CHUATOCO ST. PALIGSAHAN, QC
RINA A. TOMO
EMAIL ratomo@yahoo.com
TEL 411-5771
2015/07/11

AL-SADIQ MANPOWER CORPORATION
GF&1F 2430 TOPACIO ST.
SAN ANDRES BUKID STA.ANA, MANILA
TEL (02) 391-3268 FAX 562-4458
2016/04/02

AL-SIQ INTL PLACEMENT AND MANP SRVCS, INC.
RM 303 CABRERA BLDG. I #130 TIMOG AVE., QC
DAMASO A. MUTIA
E-MAIL al-siq@pacific.net.ph
WEBSITE www.al-siq.com
TEL 921-5094/ 411-8881 FAX 924-7733
2014/11/22


A-M PHIL. PROFESSIONAL SERVICES CORP.
UB-4 4/F SINAGOGA BLDG
481 SINAGOGA ST. MALATE, MANILA
LUCAS C. ORCULLO
EMAIL amphil_update@yahoo.com
TEL 353-1789 FAX 536-7789
2014/05/18

A-MAX PHILIPPINES INT'L PROMOTION INC.
5/F CFI COOP BLDG CAPITOL COMP
ESCARIO ST. CEBU CITY
PRISCA NINA O. MABATID
TELEFAX (032) 253-4311
EMAIL apply.amax@gmail.com
2015/07/06

AMCAAJ INT'L RECRUITMENT AGENCY INC.
U3 FINLANDIA T HOMES 1700 DIAN COR FINLANDIA STS. SAN ISIDRO, MAKATI CITY
MERLIE E.JIMENEZ
EMAIL amcaajz@yahoo.com
TEL 666-0871 FAX 884-8384
2014/08/15

AMEHAN INTL JOB PLACEMENT SERVICES
S9-2 N. ESCARIO COR. TOJONG ST. CEBU CITY
MARILYN A. CORDENO
EMAIL amehan@info.com.ph
TELEFAX 231-8890 / 231-8891
2015/08/14

AMEINRI OVERSEAS EMPLOYMENT AGENCY INC. #861 DON QUIJOTE ST. LA BLDG SAMPALOC MLA
FELIX E. SALTING
TEL 742-2628/712-8499 FAX 740-3069/731-1034
2016/06/30


AMERA LE MANPOWER SERVICES CORP.
RM 201 CECILEVILLE BLDG, 1211 QUEZON AVE. QUEZON CITY
LOURDES C. OCAMPO
EMAIL topline_888@yahoo.com.ph
WEBSITE www.toplinemanpower.com
TEL 352-0406/352-0407 / FAX 352-3309
2015/02/08

AMERICAN PRIME MANPOWER SERVICES INC.
U5A SINAGOGA BLDG
481 SINAGOGA ST. ERMITA, MANILA
ANGEL P. MAUN
EMAIL apmsi@pldtdsl.net
TEL 526-5020/525-0833 FAX 524-9301
2015/10/15

AMI GLOBAL RECRUITMENT
G/F FORTUNE BLDG 144 PASIG BLVD.
BAGONG ILOG, PASIG CITY
IMELDA J. MATEO
TEL 211-6104
2014/12/04

AML & GS PLACEMENT ENTERPRISES CO. INC.
94 GIL PUYAT AVE. PASAY CITY
GAUDIOSO R. MANALO
EMAIL amlgs@yahoo.com
TEL 523-5794/ 994-3682
TELEFAX 523-5792
2014/04/22

AMPLE LABORPOOL INC.
GF&2F 1377 STA. MONICA ST. ERMITA, MANILA
BRIGIDA B. NUGUID
EMAIL amplelaborpool@yahoo.com
TEL 359-4352/524-4067
2016/04/30

AMRA PROFESSIONALS CONSULTANCY INTERNATIONAL
UNIT 2002 20/F OMM-CITRA BLDG
39 SAN MIGUEL AVE. PASIG CITY
ARTHUR B. AGUILING
EMAIL phils@amraprofessionals.com
WEBSITE www.amraprofessionals.com
TEL 631-0865/ 384-3052 FAX 522-9216
2014/12/08

ANA INTERNATIONAL PLACEMENT INC.
U101-103 CASA MALVAR BLDG MALVAR & SINGALONG ST. MALATE, MANILA
MARGARET A. CONDES
EMAIL anainternationalplacement@yahoo.com
WEBSITEwww.anainternationalplacement.com
TEL 526-4807/303-0006 FAX 526-4807
2014/09/14

ANCHOR INT'L MANPOWER SERVICES, INC.
ST. JUDE BLDG. 1020 MALVAR ST.
COR. MODESTO ST. MALATE, MANILA
OSCAR T. GARCIA
EMAIL aimsi@info.com.ph/mkzg@pacific.net.ph
TEL 526-2788 TO 94 / 523-8835 / 521-4270
FAX 526-2791/536-7398
2014/10/16


ANDREWS MANPOWER CONSULTING INC.
U-601 6/F AIC BURGUNDY EMPIRE TOWER
ADB AVE. ORTIGAS, PASIG CITY
E-MAIL operations@andrewsconsult.com
WEBSITE www.andrewsconsult.com
TEL 268-0978/ 997-8900/ 556-3156
2017/10/19


ANDROME RECRUITMENT AND MANAGEMENT SERVICES, INCORPORATED
10 MAN NAM BLDG CRESENCIA VILL
BOKAWKAN ROAD BENGUET, BAGUIO CITY
ROMEO A. INSO SR.
EMAIL androme_baguio@hotmail.com
TEL (074)619-9055 FAX (074) 619-9053
2014/11/11


ANGELEX ALLIED AGENCY
RM 115 AURORA PLAZA BLDG. II
537 P. FAURA ST. ERMITA, MANILA
MA. THERESA A. GALANG
EMAIL anglex_tg@yahoo.com
TEL 522-6170/400-4645 FAX 338-2765
2016/02/18


ANGLE MANAGEMENT SERVICES INC.
RMS 201, 204, 206 & 218 GEDISCO CENTRE
1564 A.MABINI ST. ERMITA, MANILA
MARITES R. LIBERATO
EMAIL anglemanagement@ymail.com
WEBSITE www.anglemanpower.net
TEL 313-7493 / 257-7416 FAX (02) 525-8406
2014/09/23


ANGLO-EUROPEAN SERVICES, INC.
UNIT A-C 4740 SOLCHUAGA ST. MAKATI CITY
GILBERT C. ARCILLA
EMAIL info@anglo.com.ph
WEBSITE www.angloeuropan.com.ph / www.anglo.com.ph
TEL 895-6140/897-3976/ 896-2162
FAX 897-3873/897-3868
2014/07/06


ANIFEL MANAGEMENT AND GEN. SRVCS. CORP.
S606 AP BLDG P.GIL ST. COR.
AGONCILLO ST. ERMITA, MANILA
FELIPE C. LIM
TEL 524-6379 / 524-9491 FAX 524-6301
2016/05/25


ANKOR MANAGEMENT SERVICES AND CONSULTANTS INC.
R-502 & 506 STATE FINANCING CTR II
ORTIGAS AVE., MANDALUYONG CITY
EVARISTO A. TECSON
EMAIL admin@ankormanagement.com
TEL 722-2178/ 706-7933 FAX 706-7854
2016/03/07

APEX GRANDE INTERNATIONAL LABOR AGENCY
U-D M/F ONE JOROMA PLACE CONGRESSIONAL AVE QC N.S. (Municipality Not Stated) QUEZON CITY
SHARON JEAN G. GULMATICO
EMAIL info@agilaphilippines.com
WEBSITE www.agilaphilippines.com
TELEFAX 4892891
2014/01/14

AQIUM INTERNATIONAL INC.
U-2A,3A&3B 4K PLAZA BLDG 677
SHAW BLVD., PASIG CITY
ROGER R. ROARING
EMAIL aqium@hotmail.com
TEL 633-2759/ 746-3755/ 635-6921 FAX 636-2996
2015/10/29


AQUA-GEM INTERNATIONAL MANPOWER CORP.
9B 9F PACIFIC PLACE BLG # 539 ARQUIZA ST. ERMITA, MANILA
MA. CHRISTINE S. VILLALON
TEL 338-0427 / 521-7911 LOC.29/30/
FAX 338-0428
2014/12/15

AQUAVIR INTERNATIONAL INC.
4555 CASINO ST. BRGY. PALANAN, MAKATI CITY
CHRISTOPHER S. LEMA
EMAIL queenlema_aquavir@yahoo.com
WEBSITE www.aquavir.ph
TEL 551-8111/ 833-3793 FAX 832-5863
2016/01/04

ARAB PENINSULA MANPOWER SERVICES CORP.
UNIT 105 DONA ADELA APT.
2247 FB HARRISON ST., PASAY CITY
EVA T. BOTONA
EMAIL apms92@yahoo.com / apms92@hotmail.com
TEL 834-2252/ 834-8756 FAX 551-9597
2015/02/17

ARAM ENTERPRISES INC.
7F FEMS TOWER I BLDG1289
ZOBEL ROXAS AVE. SOUTH SUPERHIGHWAY
MALATE, MANILA
ALFREDO M. VARGAS III
EMAIL aram@smartbro.net/aram_enterprises@yahoo.com
TEL 484-2577 to 78 /484-2574 FAX 310-3125
2015/10/06

ARCHANGEL GLOBAL SOLUTIONS INC.
S-7E (7/F) & S-8B (8/F) ATHERTON PLACE
# 1, QUEZON CITY
ANGELICA F. LAPARAN
EMAIL myarchangel@gmail.com
WEBSITE www.my-archangel.com
TEL 413-1912 FAX 920-6323
2015/08/26

ARCHWAY INT'L & MARKETING SERVICES INC.
3F SKK BLDG 63-65 SEN. GIL PUYAT AVE.
PASAY CITY
RAFAEL REYES ABISAMIS
EMAIL archwayintl.com.ph
WEBSITE www.archwayintl.com.ph
TEL 551-1037 FAX 551-1035 LOC 107
2017/10/13

ARDCORP
9 4TH AVE. BAGONG LIPUNAN NG CRAME, Q.C
FEDERICO T. BALDOVINO JR.
EMAIL ardcorpagency@yahoo.com
TEL 725-3881 / 414-4610 FAX 723-5586
2016/04/20

ARJOY'S ENTERTAINMENT
RMS 403B, 404A,422 & 423 GEDISCO CENTRE,
1564 A MABINI STREET ERMITA, MANILA
ELIZABETH S. KANAPI
EMAIL arjoys_main@yahoo.com
TEL 302-1301/310-2301/474-7333 FAX 997-1105
2015/01/25

ARK OVERSEAS HUMAN RESOURCE CORP.
2F ICR BLDG 661 QUIRINO HWAY BAGBAG NOVALICHES PROPER QUEZON CITY
HEDY LIZA U. VANZUELA
EMAIL arkoverseas_hrc2011@ymail.com
TELEFAX 921-0596
2015/04/06

ARMSTRONG RESOURCES CORPORATION
UNITS A & B (G/F) & U-B (2/F) LEELENG BLDG.
718 SHAW BLVD., MANDALUYONG CITY
DANILO P. BESA
EMAIL recruitment@armstrong-ph.com
WEBSITE www.armstrong-ph.com
TEL 726-5465/ 725-9584/726-5486 FAX 724-8660
2015/01/20

AROUND THE WORLD MANPOWER SERVICES INC.
2/F RM 204-205 NAF BLDG
2296 CHINO ROCES AVE., MAKATI CITY
MA. WILMA R. KHUDUR
EMAIL atw@aroundthe world-ph.com
WEBSITE www.aroundtheworld-ph.com
TEL 889-5479 TELEFAX 889-4606
2016/07/29

ASC GLOBAL RECRUITMENT INC
18F TRIDENT TOWER
312 SEN. GIL PUYAT AVE. MAKATI CITY
CHRISTINA P. CASTANEDA
EMAIL jobs@ascglobalrecruitment.com
WEBSITE www.ascglobalrecruitment.com
TEL 753-1522 FAX 753-1524
2015/02/19



ASCEND INTERNATIONAL SERVICES, INC.
RMS 309 & 314 L & S BLDG.
1414 ROXAS BLVD. ERMITA, MANILA
AMOR C. DESEPEDA
EMAIL ascend309@hotmail.com
TEL 523-2852/ 523-3051/ 526-2245 FAX 526-2465
2016/01/22

ASCENT SKILLS HUMAN RESOURCES
SERVICES INC.
UNIT 4 AGONCILLO TOWNHOMES II 1627 AGONCILLO ST. MALATE, MANILA
PRISCILLA K. VALENCIA
EMAIL ascent@ascentskills.com
WEBSITE www.ascentskills.com
TEL 02-498-0795 FAX 211-7479
2014/11/21

ASIA INTERNATIONAL BUILDERS CORP.
9793 KAMAGONG VOR DUNGON ST.
BRGY. SAN ANTONIO, MAKATI CITY
FELIX R. RAVELAS
EMAIL asiabu@globelines.com
WEBSITE www.aibcph.net
TEL 897-5510/728-8786 / 710-5529 FAX 728-0028
2014/10/08


ASIA REACH INT'L MANAGEMENT & CONTRACTOR SERVICES INC. (TLA)
SUITE 18-A, 18/F RAMON MAGSAYSAY CENTER
1680 ROXAS BLVD ERMITA, MANILA
ANTHONY G. SISON
EMAIL humanresource@asia-reach.com.ph
WEBSITE www.asia-reach.com.ph
TEL 302-0881 FAX (02) 523-6552
2014/08/25


ASIA SYSTEM INC.
U-202 2/F KBC BLG
#352 JP RIZAL ST. MAKATI CITY
EMELITA M. MAGCAMIT
EMAIL asyasystems@gmail.com
WEBSITE asiasystemphilippines.com
TEL 553-0282/890-9667 FAX 484-4340
2014/12/14

ASIAN CONSTRUCTION & DEVELOPMENT CORP.
#16 JUPITER COR ANTARES ST.
BEL - AIR VILLAGE, MAKATI CITY
EDGARDO H. ANGELES
EMAIL ak@asiakonstrukt.ph
TEL 890-6337 TO 38 /890-6359 TO 63 FAX 890-6421
2017/12/05

ASIAN INT'L MANPOWER SERVICES INC.
2157 A&B TAFT BUSINESS CENTER
TAFT AVE. MALATE, MANILA
DANILO P. PELAGIO
EMAIL aims_manila@yahoo.com.ph
WEBSITE www.asianintlmanpower.com
TEL 527-4306/ 527-4307/523-1630/523-1644/400-7795
2016/04/12

ASMACS RECRUITMENT SERVICES INC.
#426 BULALAKAW ST. MANDALUYONG CITY
MARIA CHRISTINA C. LIM
EMAIL asmacs@asmacs.com.ph
WEBSITE www.asmacsgroup.net/www.jobs4hunt.com
TEL 477-4406 FAX 535-2906
2015/02/14

ATC HUMAN RESOURCES, INC.
7634 ELM ST. MARCELO GREEN VILLAGE
PARAÑAQUE CITY
CLAVELYN L. MANGUPAG
EMAIL Atc@gmail.com
TEL 821-2383
2014/06/19

ATCI OVERSEAS CORPORATION
2F 1049 METROPOLITAN AVE., MAKATI CITY
ANTONIO N. DE JORAS
TEL 899-2051 / 897-3191 FAX 897-4391
2015/11/28

ATD INTL SERVICES AND TRAINING CENTER INC.
U-11B GLORIA BLDG 157 A. BONIFACIO ST. COR.
PAG-ASA, QUEZON CITY
FELICIDAD T. DIZON
E-MAIL atd_intl@yahoo.com
TEL (02) 355-9180/514-3019 FAX 414-2364
2014/11/12

ATHENNA INT'L MANPOWER SRVS, INC. (TLA)
2F # 4672 EVANGELISTA-CUANGCO STS.
PIO DEL PILAR, MAKATI CITY
AMANTE F. PIANO
EMAIL athenna@athenna.com.ph
TEL 888-4821/759-3092FAX 888-4822
2016/12/06

ATLANTIC GULF & PACIFIC CO. OF MANILA INC.
U817 TO 820 8/F AIC BURGUNDY EMPIRE
TOWER ORTIGAS, PASIG CITY
MARCIAL P. MORALES JR.
EMAIL richard.reyes@agp.ph
WEBSITE www.agp.ph
TEL (043)706-0764 / 706-1032 / 706-1031
FAX (043)706-1033
2017/01/11

AU MANAGEMENT SERVICES INC.
S501 5F 1377 A.MABINI COR
STA. MONICA ST. ERMITA, MANILA
MARIANO O. GUINTO
EMAIL aumsimla@pldtdsl.net
WEBSITE www.aumsi.com
TEL 522-3854/525-1205 FAX 522-3695
2016/06/23

AUGUSTIN INTERNATIONAL CENTER, INC.
RMS 200 & 202 GOCHANGCO BLDG.
610 T.M. KALAW ST. ERMITA, MANILA
DELFIN T. GAWARAN JR.
EMAIL augustin@info.com.ph
WEBSITE www.augustin-ph.com
TEL 524-4448 / 524-8219/ 524-4416 FAX 524-4458
2014/06/19

AUREUS MANPOWER & CONSULTANCY CORP.
2/F ALMANZA SQ BDG 490 ALABANG-ZAPOTE RD LAS PINAS ALMANZA LAS PIÑAS
ARCHIE D. REDULA
EMAIL aredula@yahoo.com
TEL 448-9792
2014/10/07

AWRI-ALL-WORLD RECRUITMENT INC.
NO. 6 JANE DE JOYA ST. BF RESORT, LAS PIÑAS
LOURDES V. GUIOGUIO
EMAIL awri_ph_world@hotmail.com
TEL 872-0854 FAX 872-0853
2014/09/03

AZZIZAH INTL MANPOWER SERVICES, INC.
RM 208,209&210 MERCHANTS BLDG 510 P FAURA ST. ERMITA, MANILA
AZIZZAH TAHIL SALIM
E-MAIL azizzah_ims@hotmail.com
TEL 523-9827/522-8128 FAX 523-9827
2016/03/12

B & E OVERSEAS MANPOWER SERVICES CORP.
1361A&1392A A.SANTOS BLG. GEN. LUNA/APACIBLE ST. PACO, MANILA
EVA O. ABDOU
EMAIL abdou.pldt.dsl.com.ph
TEL 400-9673 / 400-1545 / 400-1034 FAX 400-1545
2016/04/16

B.M.C.A.R.T. INTL RECRUITMENT AND PLACEMENT SERVICES INC.
UNIT 2E 2/F CLASSICA 1 COND. 112
H. V. DELA COSTA ST. MAKATI CITY
AGNES R. FILOMENO
2016/07/08

BADILLA CORPORATION
6/F METRO LIFESTYLE COMPLEX
F. TORRES ST. COR. JACINTO EXT. DAVAO CITY
VIRGILIO L. BADILLA
EMAIL melly.angeles@jeepnee.com
WEBSITE www.jeepnee.com
TEL (082) - 221-0626 FAX 832-9598
2016/04/15

BAGUIO BENGUET INTERNATIONAL RECRUITMENT AGENCY INC.
UNITS 205, 207, 209 & 211 MINDANAO AVE.
NOVA REALTY BLDG NOVALICHES
PROPER, QUEZON CITY
JOY T. AGANAN
EMAIL janet_bbi@yahoo.com.ph
TEL 466-3156 TELEFAX 352-7054
2016/03/15

BAILEY CORPORATION
S302 BEL AIR APTS
1020 ROXAS BLVD ERMITA, MANILA
RINA ANN S. ARCALA
EMAIL baileycorpmain@yahoo.com
TEL 384-2383 / 353-6298 FAX 373-0637
2015/01/11

BATANGUEÑO HUMA N RESOURCES INC.
G/F DONA F.SYJUCO BLDG 1872 REMEDIOS ST. COR TAFT AVE. MALATE, MANILA
RUEL S. ATIENZA
EMAIL bhr.info@ymail.com
WEBSITE www.bhr.com.ph
TEL 526-0023 TELEFAX 567-5014
2014/10/30


BATIE INT'L MANPOWER SERVICES INC.
1019-B (GF) & 1019-1021 (2F)
GEN. MALVAR ST. MALATE, MANILA
BAITULON S. ABDULSATAR
EMAIL batieinternational@yahoo.com
TEL 379-8195 FAX 353-8860
2015/01/12

BAYANI CONSULTING NETWORK, INC.
PENTHOUSE UA GREENBELT MANSION
106 PEREA ST. LEGASPI VILLAGE, MAKATI CITY
ARTURO D. CANTOS
EMAIL bayani@bayaninurse.com
WEBSITE www.bayaninurse.com
TEL 893-6567 FAX 893-6568
2016/01/10


BECMEN SERVICE EXPORTER & PROMOTIONS INCORPORATED
U-2D 2/F CUEVAS TOWER CONDO TAFT AVE.
COR PEDRO GIL ST. MANILA
BENILDA C. MENDOZA
EMAIL becmen@yahoo.com
WEBSITE becmen.no-ip.com
TEL 522-0558/525-3636/526-0373
FAX 526-0294/526-0373
2014/06/25


BENCHSTONE ENTERPRISES INC.
RMS N & O RAMAGI BLDG
1081P. GIL ST. PACO, MANILA
ANTONIO G. AMOROSO
EMAIL bstone888@yahoo.com
TEL 521-0573 FAX 522-2116/ 536-6522
2016/03/07

BENISCE INT'L MANPOWER SERVICES
UNIT 201 2/F TAIPAN PLACE BLDG
F. ORTIGAS JR. ROAD, PASIG CITY
MARIA TERESA T. VALERA
EMAIL mploy2011@yahoo.com
TEL 216-6687 FAX 722-9811
2014/05/27

BENZOR INT'L MANPOWER SERVICES
4/F J & S BLDG, 104 KALAYAAN AVE.
BRGY. DILIMAN, QUEZON CITY
BENJAMIN C. CARO
EMAIL bims@benzor.biz
WEBSITE www.benzor.biz
TEL (632) 426-0129 / 426-0178/709-0832
FAX (632) 426-0159
2014/08/28

BERACAH HUMAN RESOURCE CONSULTANCY
29-B TANGALI ST. STA. MESA HTS SAN JOSE, Q.C
VIRGINIA B. MACAPINLAC
EMAIL virginia@beracah-hrs.com
TEL 415-1712
2014/06/23

BEST GROUP MARKETING AGENCY INC.
4810 VALDERAMA ST BRGY PIO DEL PILAR N.S. MAKATI CITY
BENJAMIN C. TALAO
EMAIL bestgroupmarketing@gmail.com
WEBSITE bestgroupmarketing.com
TEL 478-4993/215-8898 FAX 478-4993
2014/10/03

BEST MIGRANT WORKERS INTERNATIONAL MANPOWER SERVICES INC.
1426 L.GUINTO ST. MALATE, MANILA
RICARDO L. FABIAN JR.
EMAIL jobs_bmwrecruit@yahoo.com
WEBSITE www.bmwims.com
TEL 498-0314/498-2284 TELEFAX 498-0299
2014/12/23

BEST ONE INTERNATIONAL SERVICES & CONSULTANCY INC.
NO. 1810-B SAN MARCELINO ST.MALATE,MANILA
CRISTINA E. MARASIGAN
EMAIL best_one@pldts.dsl.net
TEL 524-3906 / 523-3907 / 524-4391 FAX 524-3909
2015/04/05

BILLBOARD PROMOTIONS, INC.
1850 TAFT AVE. MALATE, MANILA
MELINDA DANGANAN
EMAIL info@bbpi.com
WEBSITE www.bbpi.com
TEL 553-5783 / 591-4509 FAX 302-7305
2015/06/18

BIONIC MANPOWER SERVICES INC.
RMS 303&305 GEDISCO CTR
1564 A.MABINI ST. ERMITA, MANILA
REVELYN G. BARRETTO
TEL 524-4588/526-6438 FAX 523-2096
2016/04/14


BISON MANAGEMENT CORPORATION
G/F TO 3/F (LW) BMH CENTER
3963 YAGUE ST. STA CRUZ, MAKATI CITY
MARITES A. CAMILOSA
EMAIL info@bisonph.com
WEBSITE www.bisonph.com
TEL 896-4667 TO 69/729-7124
FAX 729-7116/ 729-7107
2014/12/19


BLAZING STAR INT'L MANPOWER SERVICES
U107 MAKATI CINEMA SQUARE TOWER #1299 CHINO ROCES AVE. MAKATI CITY
MYRA P. DE JESUS
EMAIL myra@blazingstar-phil.com
WEBSITE www.blazingstar_phil.com
TEL 484-1700/ 484-1701 FAX 521-1358
2015/07/10


BM SKYWAY GEN. SERVICES & TRADING
S2112&2114 G/F JEPCO BLDG.
2118 M. H. DEL PILAR ST. MALATE, MANILA
BOB E. MASON
TEL 303-3023 / 303-3026 FAX 303-3024
2014/10/15


BRENT OVERSEAS PERSONNEL INC.
24A KAMUNING RD., QUEZON CITY
OFELIA V. ESPERO
EMAIL brentoverseaspersonnelinc@yahoo.com
WEBSITE www.brentoverseas.com
TEL 925-5932/925-5933/925-5931 FAX 926-7622
2016/03/07


BRIGHT STAR PLACEMENT CORP.
1737-C DIAN ST. BRGY. PALANAN, MAKATI CITY
RACHEL T. GEPANAGA
EMAIL artq_1101@yahoo.com
TEL 551-7992 TELEFAX 551-4573
2015/07/25

BRINELL INTERNATIONAL PARTNERS INC.
U12 BLDG1 SALEM INTL COMML BGRY 191
ZONE 20 DOMESTIC ROAD PASAY CITY
AMADOR T. SENDIN
EMAIL info@brinell.com.ph
WEBSITE www.brinell.com.ph
TEL 854-5032/854-5346 FAX 854-5035
2015/01/03

BRUNEL TECHNICAL SERVICES PHILS. INC.
LOWER GROUND, GROUND FLOOR & 2F BCC HOUSE, 5046 P BURGOS ST. POBLACION MAKATI
EMAIL recruiter-ph@brunel.net
TEL 890-4221 / 899-2299/ 899-3770 FAX 890-4184
2016/11/03

BS INT'L SERVICES & PLACEMENT AGENCY INC.
1953 F. AGONCILLO ST. MALATE, MANILA
LEILA M. PALON
EMAIL bsinternational10@yahoo.com
WEBSITE www.bsinternationalagency.com
TEL 559-9081 FAX 559-9476
2016/01/11

BUILDING BETTER LIVES MANPOWER SERVICES
U-B GF FLORAMA BLDG 3625 BAUTISTA COR EMILIA ST. PALANAN, MAKATI CITY
BERNARD B. LOPEZ
EMAIL info@manpowerph.com
WEBSITE www.bblmanpowerph.com
TELEFAX 831-2196
2014/06/07

BUKWANG PRIME INTERNATIONAL AGENCY INC.
RMS 1, 2 & 3 (MEZZ) R2 (2/F) & 3/F FELISA SYJUCO BLDG. 952 PRES. QUIRINO AVE. MALATE, MANILA
EMIL E. AUSTRIACO
TEL 384-5087/554-0050
EMAIL lbukwang@yahoo.com
2015/07/12

BUMIPUTRA GULF COMPANY INC.
G/F PLAZA TOWERS
1175 L. GUERRERO ST. ERMITA, MANILA
ARTURO L. LIMOSO
TEL 525-6343/302-2522 FAX 302-2885
2016/04/12

BUSINESSWISE INT'L RESOURCES, INC.
UNITS 2A-2D 2/F 1325 M. ADRIATICO ST.
ERMITA, MANILA
KRISTINA M. HONORAS
EMAIL hr@businesswise.com.ph
WEBSITE www.businesswise.com.ph
TEL 466-1933
2016/08/05

C & J PROMOTIONS (PHIL) INC.
3 SAN BEDA ST. COR CONG. AVE.
BRGY TORO, PROJ8, QUEZON CITY
CHERINA VERGARA CHACKO
EMAIL cipro@pacific.net.ph
TEL 426-6376 / 928-8662
TELEFAX 928-8047 / 426-6376
2015/01/28

C.A.N.A. PLACEMENT SERVICES
U-A 4 SINAGOGA BLDG.
481 SINAGOGA ST. MALATE, MANILA
BENJAMIN L. DIAMSE
EMAIL canaplacement@yahoo.com
TEL 536-2021 / 536-2022/302-2055 FAX 338-5336
2015/01/28



CA NEWFOUNDLAND SOLUTIONS INC.
U EAST 2303-B 23F EAST TOWER PHIL STOCK EXCHANGE CTR. ORTIGAS, PASIG CITY
HOOVER T. UY DE BARON
EMAIL ca_nsipldtdsl.net
TELEFAX 687-0165
2016/04/28


CAMOX PHILIPPINES, INC.
U3A-3F MEZZ. A TO C 1646 EVANGELISTA-BELARMINO STS. BANGKAL, MAKATI CITY
JENNIELYN G. DELOS REYES
EMAIL manila@camox.com
TEL 843-9141/ 844-1366 FAX 843-9156
2015/06/05


CARE INTERNATIONAL PLACEMENT CORP.
RM 1574-C GEDISCO CENTER
1564 A. MABINI ST. ERMITA, MANILA
EDWIN M. MOGOL
EMAIL careinternational_158@yahoo.com
WEBSITE www.careipc.com
TEL (632) 522-0300 / 624-4568 FAX (632) 354-8857
2014/09/05


CAREER PLANNERS SPECIALIST INT'L INC. (TLA)
2FDAVID BLDG II,561SHAW BLVD.
MANDALUYONG CITY
VICTOR E. R FERNANDEZ JR.
EMAIL recruit@pldtdsl.net/careerplannerph@yahoo.com
WEBSITE www.careerplanners.com.ph
TEL 723-8730 / 723-4485/ 723-0686
FAX 723-9083 /725-7026
2016/03/03

CAREPLUS INTL. SERVICES INC.
2F GRANLAND BUS. & WAREHOUSE CTR.
R. CASTILLO ST. AGDAO, DAVAO DEL SUR
JUCINDA Y. BORRE
TEL 235-0352 / 234-7587/234-9797 FAX 234-3231
2015/07/04

CAVES TREASURES MANPOWER & CONST. CORP.
A-52 ZETA II ANNEX BLDG. 191 SALCEDO ST.
LEGASPI VILLAGE, MAKATI CITY
ELPIDIO A. CONTRERAS
TEL 994-5802 TELEFAX 458-8553
2014/08/09

CAZ INTL INC.
S-LG 6 & 7 CRISPINA BLDG 1589 QUEZON AVE., QC
ZENAIDA C. GEROCHI
E-MAIL info@caz-int.com
TELEFAX 413-3292
2014/03/11

CB & T PRO-STAFF INC.
755 MARIA CLARA ST. BRGY. PLAINVIEW
MANDALUYONG CITY
ROEHL B. BACAR
EMAIL cbtprostaff@yahoo.com
TEL 533-7240 TO 42 FAX 531-9588
2014/02/03

CDK INT'L MANPOWER SERVICES CORP.
S2&3 & 13A (GF) MIDLAND PLAZA
ADRIATICO ST. ERMITA, MANILA
CRISTETA A. MORALES
EMAIL recruitment@cdkinternational.com
WEBSITE www.cdkinternational.com
TEL 986-2876/ 523-8665 FAX 526-6159/302-1778
2015/01/23

CELESTIAL INT'L MANPOWER SERVICES CORP.
12 MARUNONG ST. BGY. CENTRAL, QUEZON CITY
RYAN L. RAGAZA
EMAIL manila@celestialmanpower.com
WEBSITE www.celestialmanpower.com
TEL 928-8389 FAX 928-8479
2015/08/10

CELEVY INTERNATIONAL CORPORATION
14-25 DNA GEMANG, DIAMOND SUBD.
BALIBAGO, ANGELES CITY
MARECEL M A STO. DOMINGO
EMAIL celevyinternational@yahoo.com
TEL (045)625-7939/892-1785 FAX (045)625-7724
2015/09/01

CENTAUR INT'L MANPOWER SERVICES, INC.
G/F P.E.S. BLDG. 1639 DIAN COR. ROCKEFELLER STS. SAN ISIDRO, MAKATI CITY
PATERNO P. SANTOS JR.
EMAIL centaurphil@mydestiny.net
WEBSITE www.centaurintl.com
TEL 889-8726/889-8745/889-8755 FAX 895-1151
2014/08/04

CENTRO PROJECT MANPOWER SERVICES CORP.
RM 711 ERMITA CENTER
1350 ROXAS BLVD ERMITA, MANILA
ZARINA NARUKO
TEL 526-7776 / 526-7779 FAX 526-7782
2016/03/07

CENTURY HIGH HR INC.
RMS 201 & 202 2/F MERCHANTS BLDG.
509 PADRE FAURA ST. ERMITA, MANILA
EUDARDO V. TORIBIO
TEL 404-6184 / 497-3187
2014/06/04

CENTURY PROMOTIONS & MANPWER SRVCS INC.
RM301 B-D 3F STG BLDG
190 P.TUAZON ST. CUBAO, Q.C
MARX L. AQUINO
EMAIL centurymanpower@yahoo.com
WEBSITE www.geocities.com/centurypromotions.com
TEL 709-3112 FAX 742-8495
2016/02/22

CHANCETEAM INTERNATIONAL SERVICES, INC.
2/F & 3/F VGC BLDG II, 1611 P. GIL ST. COR.
F. AGONCILLO PACO, MANILA
CILBERT Z. DEJERIO
EMAIL chanceteam@yahoo.com
TEL 503-4478 FAX 851-5135
2015/07/15

CHANNEL INT'L PLACEMENT SVCS CORP.
RM-303 3/F ASTRON BLDG. 102 E. RODRIGUEZ AVE. BRGY UGONG, PASIG CITY
ARLITO D. PEREZ
EMAIL chipsintl@yahoo.com/info@channel-manpower.com
WEBSITE www.channelmanpower.org
TEL 584-6877 661-7178 LOC. 102, 108, 201, 204
FAX 584-6881
2015/08/16

CHARIOT LABOR ASIA MANPOWER SERVICES
#65 MONTE DE PIEDAD ST. COR
E. RODRIGUEZ AVE. CUBAO, QUEZON CITY
RENATO MORAGA
TEL 412-1736 TELEFAX 410-5693
2016/04/27

CHARTREUSE PRIME RECT SPECIALISTS INC.
G&3F 138 GEN LUNA ST. BRGY USUSAN TAGUIG
CHRISTINA DELA CRUZ-FREY
EMAIL info@chartreuseph.com
WEBSITE www.chartreuseph.com
TEL (632) 643-4894/643-5400 FAX 643-7984
2014/12/06

CHEMSULT PHILIPPINES INC.
3QD ODC INTL PLAZA 219 SALCEDO ST.
LEGASPI VILLAGE, MAKATI CITY
MARITA C. TAN
EMAIL chemsult_cpi@yahoo.com
TEL 818-5026/818-5027/ 894-2276/ 894-2349
FAX 816-2689
2014/06/18

CHESHAM RECRUITMENT INC.
S219 PENINSULA COURT MAKATI AVE.
COR. PASEO DE ROXAS, MAKATI CITY
FREDERICO S. TANKEKO
EMAIL info@cheshamrecruitment.com.ph
WEBSITE www.cheshamrecruitment.com.ph
TEL 750-0640/ 750-0641/ 750-0642 FAX 751-5730
2016/07/23

CHESNA MANPOWER SERVICES
GF 1921 -1923 F.AGONCILLO ST. MALATE, MANILA
MICHAEL C. CUNDANGAN
EMAIL chesna_99@yahoo.com
TEL 568-2385
2015/11/26

CHOSEN DIVINE MERCY MANPOWER SERVICES CORPORATION
RM 301,302 & 304 3F ABAD SANTOS BLDG
1390 GEN. LUNA ST. PACO, MANILA
GLADFAIRY D. ENGLIS
EMAIL resume@cdm-manpower.com
TEL 353-2580
2016/08/10

CHRONOS INTERNATIONAL MANPOWER CORP.
U302&305 MJM BLDG 650JP RIZAL ST. MAKATI CTY
DIOSDADO A. MAGNAYE
EMAIL atchronos@yahoo.com
TEL 490-3788 FAX 899-5431
2016/07/28

CINDERELLA INTERNATIONAL MANPOWER SERVICES CORP.
UNIT B3 SINAGOGA BLDG.
481 SINAGOGA ST. MALATE, MANILA
LORNA M. ROMERO
EMAIL cims2003@yahoo.com/fevi2000@yahoo.com
WEBSITE www.cimscorp.com
TEL 682-6646/645-9668 TELEFAX 353-1547
2015/12/13

CIRRUS GLOBAL INC.
3/F BLDG 11 LA FUERZA COMP.
#2241 DON CHINO ROCES AVE., MAKATI CITY
ERNEST S. CUYEGKENG
EMAIL info@iqteam.com
WEBSITE www.iqteam.com
TEL 817-6016 FAX 814-0189
2015/09/15

CITY EMPLOYMENT CENTER INC.
118 KAMIAS ROAD, QUEZON CITY
PLACIDA M. LIBANO
TEL 929-2915 TELEFAX 921-7744
2016/04/04

CLEOPATRA INT'L PLACEMENT AGENCY INC.
UNIT 9-A CATALINA BLDG NO. 9
NEW YORK ST. PINAGKAI CUBAO, QUEZON CITY
CRISTINA S. HONOR
EMAIL mail@cleopatraintl.com
WEBSITE www.cleopatraintl.com
TEL 632- 942-3154
2015/05/08

COBIL RECRUITMENT & SERVICES CORP.
G/F & M/F ARTHUR'S BLDG 850 JP RIZAL
& FERTIERRA ST., MAKATI CITY
MA. CORAZON L. BABARAN
EMAIL mila_cobil@hotmail.com/cobil@hotmail.com
TEL 899-8384/ 890-0724 /897-4812
FAX 899-8059
2015/09/25

COMITY CONSULTANCY AND MANPOWER RESOURCES INC.
2/F (RIGHT WING), AUSSIE TOWERS
1418 M. H. DEL PILAR ST. ERMITA, MANILA
WALFREDO C. RIVAS JR.
EMAIL recruitment@comityconsultancy.com
WEBSITE www.comityconsultancy.com
TEL 522-0151 /516-3294 / 516-5314
FAX 410-0103
2015/06/18

CONCEPT PLACEMENT RESOURCES INC.
G/F & 2/F LISING BLDG 2301
CHINO ROCES EXTENSION, MAKATI CITY
MA. PAULA L. SAN AGUSTIN
EMAIL cpri@pacific.net.ph / inquire@concept.net.ph
WEBSITE www.concept.net.ph
TEL 818-1164/ 812-9565 FAX 818-1165/812-2485
2014/07/26

CONCORDE INT'L HUMAN RESOURCE CORP.
2F APP BLDG. 2584 BONIFACIO ST.
BANGKAL, MAKATI CITY
ALFREDO P. PALMIERY
EMAIL concorde@compass.com.ph
TEL 889-4937-38/889-2879/889-4938 FAX 844-6683
2016/04/19

CONFEDERAL PROJECT MANPOWER SRVCS INC.
SUITE F & G 3/F TAFT BUSINESS CENTRE
2143 TAFT AVE. MALATE, MANILA
MARIA E. BATUSING
2014/09/13

CONNOR & WYSON OVERSEAS
EMPLOYMENT CORPORATION
GF & 2F, 1019 REMEDIOS COR. BENITEZ STS. MALATE, MANILA
FILIPINA O. MATEO
EMAIL filipina_mateo@yahoo.com
TEL 254-4014/ 254-4210
2016/10/15

CONTINUOUS RESOURCES INT'L INC.
962 A-1 SAN ANDRES ST. MALATE, MANILA
NESTOR S. ASTORGA
EMAIL crii@criiphil.com
WEBSITE www.criiphil.com
TEL 525-8361 / 536-7321 TELEFAX 522-4592
2015/01/29

CORETEAM MANPOWER SERVICES, INC.
481 SAN RAFAEL ST. PLAINVIEW
MANDALUYONG CITY
JULIE ROSE M. INSO
TEL 534-2862/481-6063/381-2244 FAX 533-5408
2014/07/29

CORINTH GLOBAL SERVICES, INC.
G/F L14B6 DAHLIA SEGUNDO ST. GATCHALIAN I
SAN DIONISIO PARAÑAQUE CITY
DEBORAH Z. DAQUIS
EMAIL cgsiphil@yahoo.com
TELEFAX 825-6664
2015/06/01

CORINTHIANS PLACEMENT SERVICES INC.
2F MRJR BLDG 34 DBP MAIN ROAD
AIRMENS VILLAGE PULANG LUPA LAS PINAS CITY
ALBERT L. ZARATE
EMAIL admin@corinthiansplacement.com.ph
WEBSITE www.corinthiansplacement.com
TEL 846-9100 FAX 541-4097
2014/06/16

COSMOS INT'L PLACEMENT AGENCY INC.
2/F 2404 CUENCA ST., PASAY CITY
EVA P. MICLAT
EMAIL cosmos_intl_inc@yahoo.com
TEL 837-0167 FAX 831-0162
2014/11/08

COUNTRYBEST INT'L PLACEMENT CORP.
1676-E DIAN ST. BRGY SAN ISIDRO, MAKATI CITY
MYRNA P. FACTOR
EMAIL info@countrybest-philippines.com
WEBSITE www.countrybest-philippines.com
TEL 889-7172 / 844-4935
2014/05/09

CPM MANPOWER SERVICES INC.
UNIT 201, 2F, MIDLAND MANSION, 839 ARNAIZ STREET LEGASPIVILL., MAKATI CITY
ADELAIDA PEREZ
TEL 815-9757 FAX 816-0144
2016/05/27

CREATIVE ARTIST PLACEMENT SERVICES INC.
RM 1568 & 1574-B GEDISCO CENTRE
1564 A. MABINI ST. ERMITA MANILA
GEORGINA V. SOLIMAN
EMAIL creative.artistservices@yahoo.com
WEBSITE www.bibocaps.org.
TEL 303-2858/339-3757 FAX 339-3741
2014/10/03

CRYSTAL FALAH-VILLE INTERNATIONAL MANPOWER SERVICES INC.
UNIT 93 9/F LEGASPI SUITES 178 SALCEDO ST. LEGASPI VILLAGE, MAKATI CITY
EMAIL crystalfallahville@yahoo.com
TEL 819-7403 / 752-0772
2015/05/02

CRYSTALLINE INTL MANPOWER SERVICES INC.
3/F EAGLE BLDG. 2621 ALEJO AQUINO ST.
SINGALONG, MANILA
ROMULO E. GARCIA
TEL 522-2903/ 524-5753 FAX 522-4846
2016/03/15

CSV INTL PLACEMENT AGENCY
589-A2 RAMAGI COMPOUND P GIL ST., PACO MANILA
MA. THERESA C. VILLALON
EMAIL csvplacement@yahoo.com
TEL 482-9810 FAX 309-6093
2016/05/13

CUBIC S PROMOTION & PLANNING INC.
UA&B 197 EDSA EAST
GREENHILLS MANDALUYONG CITY
ROSELYN O. BARTOLOME
TEL 726-5788 FAX 722-5633
2014/06/16


D A RODRIGO INTERNATIONAL INC.
ST. FRANCIS BLDG.
SAN VICENTE URDANETA, PANGASINAN
ELA MARIETTA P. RODRIGO
EMAIL drodrigo@info.com.ph
TEL (075) 624-2257 / 568-4302 FAX (075) 568-4302
2014/09/29

DAHLZEN INTERNATIONAL SERVICES, INC.
G/F L & S BLDG. 1414 ROXAS BLVD.
ERMITA, MANILA
ZOSIMA S. SIEMS
EMAIL dahlzhen@dahlzhen.bayandsl.ph
WEBSITE www.dahlzhen.bayandsl.ph
TEL 521-6123 / 521-7750/ 526-2286 FAX 522-4978
2014/06/17

DAMDAM MANPOWER SERVICES INC.
1521 M. H. DEL PILAR ST. ERMITA, MANILA
MARY ANN D. GAURANA
TEL 527-5383 / 528-0104 FAX 536-3110
2014/10/13

DAVIS INT'L RECRUITMENT AGENCY
U1&2 GF HI-WAY54 PLAZA 986 STANFORD ST. EDSA, MANDALUYONG CITY
ELIZA E. DAVIS
EMAIL info@davismanpower.com
WEBSITE www.davismanpower.com
TEL 706-1257 TO 59/396-5292 FAX 706-1260
2015/05/20

DCH INT'L MANPOWER SERVICES, INC. (TLA)
G/F& 2F #171APT NO. 2
A.MABINI ST., KALOOKAN CITY
EDITA G. LALU
TEL 288-5492 FAX 285-9344
2015/05/28

DELTAVIR OVERSEAS JOB PLACEMENT & GENERAL SERVICES INC.
U-3 (G/F) & 3/F OJEN BLDG
464 BONI AVE. MANDALUYONG CITY
MARIO M. ALMAZORA
EMAIL marioalmazora@deltavir.com
WEBSITE www.deltavir.com
TEL 531-6598 / 531-6648/ 532-5559 FAX 531-5049
2016/03/24

DESERTWEALTH INT'L SERVICES CORP.
2/F OANDASAN BLDG.
507 MALVAR ST. MALATE, MANILA
VICENTE M. MADAMBA
EMAIL info@desertwealth.com
WEBSITE www.desertwealth.com
TEL 522-1473/521-6152/522-3933 FAX 526-8171
2015/10/25

DIAMOND OVERSEAS MANPOWER ENTERPRISES
2F #2 KAMUNING RD COR
TOMAS MORATO AVE. QUEZON CITY
A H SALVADOR CURAMENG
EMAIL diamondhec@skyinet.net
TEL 425-1017 FAX 871-3599
2015/07/10

DLB INTERNATIONAL INC.
G/F L & S BLDG ROXAS BLVD ERMITA, MANILA
DAHLIA L. BAGATSING
EMAIL dlb@dahlzhen.bayandsl.ph
TEL 536-1797 / 536-1801 FAX 522-4978
2016/03/27

DM CONSUNJI INC.
DMCI ANNEX BLDG 2278
DON CHINO ROCES AVE., MAKATI CITY
JORGE A. CONSUNJI
EMAIL dmci@dmcinet.com
TEL 841-0841/ 888-3624/ 888-3990
FAX 888-3051 / 888-3059 / 888-3055
2015/02/28

DOBIM INTL MANPOWER SERVICES
STALL 1A, 8A&B AND 9A, 2/F ARQUIZA
TRADE CTR 1214 ERMITA, MANILA
OPHELIA D. WILLIAMS
EMAIL dobim_recruitment@yahoo.com
TEL 379-9984 TELEFAX 484-2533
2017/02/16

DOHA ENERGY INTL MANPOWER SERVICES CO.
UNIT A-C G/F CASITA STA. ROSA BLDG.
BRGY. DILA, STA. ROSA LAGUNA
BRENDA F. OGA
EMAIL dohaenergyintl@yahoo.com
TEL (049) 508-1362 / 09175496089 /09399224110
2015/07/04

DOING MANPOWER INCORPORATED
U25 3/F LEGASPI TOWER 300 # 2600 ROXAS BLVD. COR. VITO CRUZ MALATE, MANILA
EMAIL jefsolomon@hotmail.com
TEL 353-7359 TELEFAX 353-1082
2016/04/20

DOLMA INT'L PLACEMENT CORP.
G/F 2/F RM 301 & 302, VGC BLDG I #936 PEDRO GIL ST. COR F. AGONCILLO ST. MALATE, MANILA
DANILO C. DEL CAMPO
EMAIL dipc13@yahoo.com
TEL 817-6035 TELEFAX 813-1044
2016/02/01

DOMINION OVERSEAS MANAGEMENT
EURO-ASIA CORPORATION
2F(PORTION) VYNEX SIGNS PHILS.
BLDG LOT B, TAGUIG CITY
EDGARDO H. FAUSTINO
EMAIL operation@domecph.com
WEBSITE www.domecph.com
TEL 808-2021/ 808-1442 FAX 890-6780
2015/05/30

DREAM BUILDERS INTL MANPOWER CORP.
944PADRE PAREDES ST. SAMPALOC, MANILA
MICHAEL KING CRUZADO
TEL 998-2650
2014/11/13

DREAM FAME INTL MANPOWER CORP.
SUITE 803 (A&B) ERMITA CENTER BLDG. #1350 ROXAS BLVD., ERMITA MANILA
SAHMI M. BAUNTA
EMAIL dreamfame2000@yahoo.com
TEL 302-9017 TELEFAX 302-9038
2014/07/26

DREAM FORCE INTL MANPOWER SERVICES INC.
G/F & 2/F 1726 LEON GUINTO ST. MALATE, MANILA
CARMELITA O. JAVELLANA
EMAIL lykainternational@yahoo.com
WEBSITE www.lykamanpower.com
TEL 353-2382/303-0504/386-4820
2016/03/31

E.L.K. HUMAN RESOURCES INC.
NO. 09 11TH JAMBOREE ST.
BRGY. SACRED HEART DILIMAN, QUEZON CITY
AIDA L. SOSMENA
TEL 426-9147/ 924-4762 FAX 426-9145
2014/12/06


EAST MERIDIAN INTL MANPOWER AGENCY INC.
RM 306 3/F GSO BLDG M. L. QUEZON AVE.
HIGHWAY PAJO LAPU-LAPU CITY, CEBU
MA. CECILIA C. JUNTILLA
TEL 520-5534
2014/09/19

EAST TRANSGLOBAL MANPOWER
CONSULTANTS INC.
G/F-B OSMENA BLDG
1991 A.MABINI ST. MALATE, MANILA
NANNETT M. BASUEL
EMAIL info@easttransglobalmci.com
WEBSITE www.easttransglobalmci.com
TEL 526-2356/526-7214/310-2317 FAX 526-6357
2017/02/05

EAST WEST PLACEMENT CENTER INC.
G/F TO 3/F (RIGHT WING) & 4/F
RIZZ TOWER1059 METROPOLITAN AVE.
SAN ANTONIO VILLAGE, MAKATI CITY
RIZALINE O. DORMIENDO
EMAIL eastwest@eastwest.com.ph
WEBSITE www.eastwest.com.ph
TEL 895-6911 FAX 895-3585
2015/01/02


EASTERN OVERSEAS EMPLOYMENT CENTER INC.
561 DAVID BLDG. II SHAW BLVD.
MANDALUYONG CITY
JUAN A. VILLABLANCA
TEL 723-9084 TELEFAX 724-5324
2016/05/09


EASTGATE MANPOWER CONSULTANTS INC.
R301 3F 1928 LEON GUINTO ST. MALATE, MANILA
EMMANUEL L. REGIO
EMAIL eastgatemanpower@yahoo.com
WEBSITE www.emci.-pm.com
TEL 554-1141 / 554-1150TELEFAX 532-5685
2016/04/20


EASTSIDE INTERNATIONAL MANPOWER INC.
2/F 947 MCARTHUR HIGHWAY
PAG-ASA SAN RAFAEL, TARLAC
CRISPINIANO R. LAMORENA JR.
EMAIL info@eimi-manpower.com
WEBSITE www.eimi-manpower.com
TEL (+6345) 491-4066
2016/09/25

EASYWAY INTL RECRUITMENT AGENCY CO.
SUITE 605 & 609 6/F & S-507 5/F AP BLDG 1563 F. AGONCILLO COR. PEDRO GIL ST. ERMITA, MANILA
AMADOR C. PINEDA JR.
2014/05/24

ED-FRO-BON MANPOWER SERVICES
3 & 4FLR M.PAWNSHOP BLDG 8127 P. BURGOS GUADALUPE NUEVO, MAKATI CITY
EDUARDO M. FROGOSO
EMAIL efb@pacific.net.ph
TEL 751-3829/ 881-1464 TELEFAX 751-5122
2016/04/22

EDI STAFFBUILDERS INTERNATIONAL INC.
U703 & 704 CORP CTR139 VALERO ST. SALCEDO VILLAGE, MAKATI CITY
CESAR A. AVERIA JR.
EMAIL tag@edistaffbuilders.com
WEBSITE www.edistaffbuilders.com
TEL 812-6703 TO 04 FAX 819-2540/ 894-1687
2014/06/20

EEI CORPORATION
12 MANGGAHAN ST. BAGUMBAYAN, QUEZON CTY
ROBERTO JOSE L. CASTILLO
EMAIL fgv@eei.com.ph/megradaza@eei.com.ph
WEBSITE www. eei.com.ph
TEL 635-0843 to 46 FAX 635-0861/635-0612
2023/11/08

EFU PLACEMENT INC.
585-A CORDILLERA COR. ARAYAT ST. MANDALUYONG CITY
EMELINDA F. UY
EMAIL efuplacement@yahoo.com
TEL 531-7624 TELEFAX 533-4861
2015/07/05

E-GMP INTERNATIONAL CORP.
803 C&D #803 MALVAR ST. MALATE, MANILA
ALEXANDER K. TAN
EMAIL admin@egmpjobs.com
WEBSITE www.jobnet-rowald.com
TEL 523-1893/523-7138 FAX 536-9813
2015/09/23

ELBEITAM MANAGEMENT SERVICES INC.
3F & 4F, HALA BLG 1836 LEON GUINTO ST. MALATE, MANILA
ELIZABETH C. CASANOVA
EMAIL ramy@surfshop.net.ph
WEBSITE elbeitam.com.ph
TEL 450-1078/79/ 524-1196/ 522-7286/404-1921
FAX 521-9282
2015/04/27

E-LIFE INTL RECRUITMENT AGENCYCORP.
U2A TO 2C 2/F TESORO'S BLDG '
1353 A. MABINI ST. ERMITA, MANILA
OTELO S. DARIO
2014/07/08

ELIGARDI ENTERPRISES INC.
976 PRES.QUIRINO AVE. COR. MODESTO ST. MALATE, MANILA
LUZ M. PACIFICO
EMAIL info@eligardi.com
WEBSITE www.eligardi.com
TEL 526-8060 FAX 521-5047
2014/07/02

ELLISAR MANPOWER SERVICES
M-1561, LUZ J HENSON BLDG A. MABINI ST. ERMITA, MANILA
EDELMIRA D. ALEJANDRO
EMAIL alkhatb16@yahoo.com
TEL 310-1039/ 313-8126
2014/12/03

EMCJ MANPOWER INTERNATIONAL INC.
107C CRISELDA 2 BLDG 107SCT D.GUIA ST.
BRGY SACRED HEART DILIMAN, QUEZON CITY
APOLONIO L. BALBUENA
EMAIL emcj@yahoo.com
TEL 374-8295/410-6343 FAX 374-8296
2016/08/05

EMERALD INT'L MANPOWER SERVICES CORP.
RM 303 &304 3/F MERCHANT BUILDING
509 PADRE FAURA ST. ERMITA, MANILA
ELEANOR D. PACRES
EMAIL eimsc@tri-isys.com
TEL 521-0222/521-6418/521-6209 FAX 523-4938
2014/07/26

EMMANUEL STAFFING SERVICES INC.
MEZZ A & B & SUITE 402 4/F PIERRE N PAUL BLDG. NO. 505 A. FLORES ST. COR.
A. MABINI ST. ERMITA, MANILA
PRAXEDES SEDY D. BERNABE
EMAIL emmanuelstaffing@yahoo.com
TEL 310-8842 FAX 714-7137
2015/05/24


EMPIRE INT'L HUMAN RESOURCES INC.
2272 LEON GUINTO ST. MALATE, MANILA
ELIZABETH P. NIEVA
TEL 524-7341/523-2158 FAX 521-2180 / 523-3785
2016/04/21

EMR CONSTRUCTION & MNPWER SERVICES INC.
GF NO. 3032 BAGONG ANYO ST. DUQUIT
MABALACAT, PAMPANGA
ELNORA P. RODRIGO
EMAIL elnora_emr@yahoo.com
WEBSITE www.emrmanpower.com
TEL (045) 332-1582 FAX (045) 332-1426/ 893-0638
2014/11/17


ENERGY MANPOWER SERVICES INC.
S201 ERECHEM BLDG SALCEDO & RUFINO STS. LEGASPI VILLAGE, MAKATI CITY
EDGARDO F. DANNUG
EMAIL info@energy-manpower.com
WEBSITE www.energy-manpower.com
TEL 894-0327 TELEFAX 817-7045
2014/07/10

ENGINEERING AND DEVELOPMENT CORPORATION OF THE PHILIPPINES
3/F TO 5/F THE PROFESSIONAL TOWER
37 EDSA COR. BONI MANDALUYONG CITY
ANGEL M. SANTIAGO JR.
EMAIL jfgonzales@edcop.ph/ consult@edcop.ph
TEL 534-6449/ 534-7004/ 532-9504 FAX 533-4017
2014/03/31

ENTERTAINERS MANAGEMENT AGENCY
INTERNATIONAL INC.
2/F 1362 FILMORE ST. PALANAN, MAKATI CITY
SARAH T. TOREJA
TEL 556-2310 FAX 729-8654
2014/06/04

ETT INNOVATIVE MANPOWER SOLUTIONS INC.
3/F OAC BLDG #27 SAN MIGUEL AVE. ORTIGAS
CENTER PASIG CITY
ELENITA T. TALUCOD
TEL 631-0608 / FAX 477-7063
2014/02/26

EUGENE INTERNATIONAL SERVICES
RM 606 DNA FELISA SYJUCO BLDG.
1872 TAFT AVE. COR. REMEDIOS ST.
MALATE, MANILA
VILMA Q. SO
TEL 522-7029/522-7037 FAX 522-7041
2014/10/30

EUNICE INTL MANPOWER SERVICES INC.
RM 204, 2F, COCO BLG 2, 2550 PATIO MADRIGAL COMPOUND, ROXAS BLVD, PASAY CITY
RIZALINA M. KAMIYAMA
EMAIL phil.euniceinternational@yahoo.com
TELEFAX 836-2817
2016/02/15
EURASIAMQUEST INC.
RM-402 4/F FEMI I BLDG. A SORIANO AVE.
INTRAMUROS, MANILA
REY L. GORGOD
TEL 524-0575/523-6561 FAX 528-4357
2016/09/15


EUREKA PERSONNEL MANAGEMENT SERVICES INC.
1957 LEON GUINTO ST. MALATE, MANILA
SAMUEL A. LAUS
EMAIL eureka@info.com.ph / info@eureka.com.ph
WEBSITE www.eureka.com.ph
TEL 523-7879 / 524-7886 FAX 522-1899 / 536-7673
2016/04/16

EUROASIA PHILIPPINES INC.
G/F & RM 201, 2/F REALTY INVESTMENT BLDG.
195 EDSA, MANDALUYONG CITY
MARTHA H. RESURRECCION
EMAIL manpower@euroasia.com.ph
WEBSITE www.euroasia.com.ph
TEL 725-9978 TO 79/725-6262 /584-1045
FAX 725-9980 / 721-6053
2016/05/17

EUROKONSULT HUMAN RESOURCES INC.
RMS 709 & 710 L & S BLDG
1414 ROXAS BLVD ERMITA MANILA
FELICISIMO P. GOROSPE
EMAIL eurokonsult@vgent.com
TEL 385-4345
2015/11/11

EVERBEST OVERSEAS EMPLOYMENT
AGENCY INC.
RMS 406 PARAGON TOWER BLDG
531 A. FLORES ST. ERMITA, MANILA
JOSE P. SANTOS JR.
EMAIL everbest888@yahoo.com
TEL 536-3122/514-6983 FAX 525-9639
2017/12/08

EVERLAST INT'L PLACEMENTS INC.
6/F(LEFT & RIGHT WING) RIZAL TOWERS
4474 SINGIAN ST., MAKATI CITY
ROLANDO ANTIPORDA CHUA
TEL 899-3923 / 899-3911 FAX 899-3920
2016/05/27

EXCEL GREEN KARD INTL INC.
G/F AND 2/F 620 REMEDIOS COR.
MA. OROSA STS. MALATE, MANILA
EROS G. KAW
EMAIL excelgreenkardphilippines@gmail.com
TEL 524-5232 / 400-3960 FAX 524-2872
2017/08/02

EXPEDITE MOVERS MANPOWER SERVICES
RMS 201 & 302 BENCOM BLDG
146 WEST AVE., QUEZON CITY
RONALYN G. ATONG
EMAIL expedite16@yahoo.com
TEL 410-4552/ 413-7784
2015/12/03

EXPEDITOR INTL MANPOWER SERVICES CO.
1991 A WARDLEY BLDG TAFT AVE. COR
SAN JUAN ST. PASAY CITY
GLENN M. PEREA
EMAIL expeditorinternational@gmail.com
TEL 736-7662
2015/02/09

EXPERTS PLACEMENT AGENCY INC.
RM 202 2/F KIMVI BLDG
1191 MA. OROSA ST. ERMITA , MANILA
CYNTHIA B. LLORENTE
EMAIL experts-placement@yahoo.com
TEL 498-1365/391-4922
2014/10/18

EXULTANT CREATIONS INC.
UNIT 903 BEL AIR APARTMENT
1020 ROXAS BLVD ERMITA, MANILA
CRISTINA T. RUIZ
EMAIL exultantcreationsinc@yahoo.com.ph
TEL 522-1298/522-1280 FAX 522-0730
2015/05/08

EYEQUEST INT'L MANPOWER SERVICES INC.
RMS 302-305 & 407-410 VAREB MANSION
1679 A. MABINI ST. MALATE, MANILA
ANNA MARIE L. NANGAN
EMAIL eyequest@pldtsl.net
WEBSITE www.eqmanpower.com
TEL 521-8053 TELEFAX 521-0853
2015/08/31

F.I.R. INTERNATIONAL SERVICE CORP.
RMS 1-3&5 (2/F) 3/F FFW ANNEX BLDG.
1943 TAFT AVE. MALATE, MANILA
MADILYN I. CAGUIMBAL
EMAIL admin@fir.com.ph
TEL 527-9495 FAX 524-1126
2016/05/22

F.R. INTL PLACEMENT AGENCY INC.
RMS 301 & 302 PIERRE & PAUL BLDG
A. MABINI ST. COR. ADRIATICO ST. ERMITA, MLA
NORMA B. USMAN
TEL 362-2273/366-9174 FAX 361-6352
2014/06/16

FAASI INTERNATIONAL CORP.
UNITS 1 & 2 2/F ABALOS BLDG, ID-39
BETAG LA TRINIDAD, BENGUET
ROSARIO F. CAPULONG
EMAIL dragon0502@pacific.net
TEL 0910-318-1709 FAX (045) 625-8131
2016/05/14

FARLAND PERSONNEL MANAGEMENT CORP.
2/F FSL BLDG 15 SACREPANTE ST.
MANDALUYONG CITY
ROMMEL S. ASUNCION
TEL 533-2639/532-8645 FAX 687-4811/687-4672
2015/01/03

FEDERAL OVERSEAS MANPOWER INC.
3/F BROFAR BLDG. 7493 BAGTIKAN ST.
SAN ANTONIO VILLAGE, MAKATI CITY
FENNDHRA O. MAIDIN
EMAIL federaloverseas13@yahoo.com
TEL 342-5337
2015/09/25

FEMEX RECRUITMENT AGENCY INC.
RMS 304,309 & 311 GEDISCO CTR
1564 A.MABINI ST. ERMITA, MANILA
FIDELINA C. ATIYEH
EMAIL femex.online@hotmail.com
TEL 921-0080/435-6160 FAX 926-1788
2014/11/05

FIL-EXPAT PLACEMENT AGENCY INC.
RM 302 (3/F) & 403 FSE BLDG 3671-73
BAUTISTA ST. PALANAN, MAKATI CITY
MARK AMIELLE L. DE OCAMPO
TEL 846-3716 TELEFAX 832-6415
EMAIL info@filexpatplacement.com
WEBSITE www.filexpatplacement.com
2015/07/01

FIL-GULF MANPOWER & GENERAL
SERVICES, INC.
UNIT 501 MANILA LUXURY COND. PEARL DRIVE
COR. GOLD LOO ORTIGAS, PASIG CITY
CEDRIC T. ALBAO
EMAIL inquiries@fil-gulf.com
WEBSITE www.fil-gulf.com
TEL 635-0545/ 635-9956 FAX 636-3388
2015/06/10

FILHIGH-GNS INC.
G/F (RW) & 2F METROVIEW REAL ESTATE
915 SAN ANTONINO ST. COR. QUIRINO AVE. MALATE, MANILA
HARRY N. JAN
EMAIL leila_filhigh.process@hotmail.com
WEBSITE www.filghigh.com
TEL 254-3428 / 254-7500 / 254-7896
2017/05/06

FIL-HR MANPOWER DEVELOPMENT & SERVICES SPECIALIST CORP.
101-E RAMON ABOITIZ ST. CEBU CITY
LITO T. CUBILLAS
EMAIL kram@skyinet.net
TEL 6332 253-1100 / 254-6846 LOCAL 101/104
FAX 6332 253 1100 LOCAL 106
2014/11/10

FILIPINAS-GLOBAL MULTI-SERVICES INC.
SUITE A-112&205 STATE COND V
GUADALUPE EDSA, MAKATI CITY
MARCUS C. VILLANUEVA
TEL 896-1043/895-1415 FAX 895-1305
2014/07/14

FILIPINO FOREIGN NATIONAL RESOURCES CORP.
2/F VILLA BLDG 78 JUPITER ST.
BEL-AIR VILLAGE, MAKATI CITY
ANNA CLARISSA V. GALAN
EMAIL clarissa@ffnresources.com
WEBSITE www.ffnresources.com
TEL 576-8364 FAX 621-1465
2016/04/20

FIL-OVERSEAS EMPLOYMENT SERVICES INC.
2/F SO BROS BLDG 8203 DR. SANTOS AVE.
SUCAT, PARANAQUE CITY
JOSE F. MENESES
TEL (02) 478-8546/478-8547/ 478-8548/ 478-8549
FAX 541-5532 / 829-1167
2014/10/26

FILSCANDIA MANPOWER RECRUITMENT
SERVICES INCORPORATED
6/F TCT BLDG IZNART ST. ILOILO CITY
TEL 338-3760
2015/07/22

FINDSTAFF PLACEMENT SERVICES INC. (TLA)
SUITES B,C,E & H PTL BLDG.
814 PEDRO GIL ST. MALATE, MANILA
LINDBERGH S. VILLAMIL
EMAIL fpsi@skyinet.net
WEBSITE philippinesrecruitment.com
TEL 525-6043/521-7874 FAX 303-6059
2016/10/02


FINEST ASIA RESOURCES INC.
7/F VERNIDA IV BLDG 128 L P LEVISTE ST.
SALCEDO VILLAGE, MAKATI CITY
MARY JANE LINSANGAN
EMAIL finest@i-next.net
WEBSITE www.finestasia.com
TEL 818-0031 TO 33 FAX 818-4468
2016/03/07

FIRST CHAMPION & INT'L ENTERTAINMENT INC.
5F JS CONTRACTOR BLDG.
423 MAGALLANES ST. INTRAMUROS, MANILA
FERNANDO A. MAGOS SR.
EMAIL recruitment@firstchampion.net
WEBSITE www.firstchampion.net
TEL 301-0108 TELEFAX 301-0110
2015/07/10

FIRST PERSONNEL SERVICES INC.
NO. 12 CLIFF DRIVE BLUE RIDGE A., QC
CARINA V. FLORES
TEL 647-1377
2014/02/11


FIRST-SELECT INTL MANPOWER SERVICES INC.
4/F RUBY ANN BLDG 911 SAN ANDRES COR.
L. GUINTO ST. MALATE, MANILA
JUANALY O. LACAL
EMAIL admin@firstselectmanpower.com
WEBSITE www.firstselectmanpower.com
TEL 310-2723 FAX 310-9922
2014/02/28

FLASH INT'L MANPOWER INC. (TLA)
SUITE 201 MARIOCO BLDG
1945 M. ADRIATICO ST. MALATE, MANILA
DENNIS T. GARCIA
EMAIL flashphl@gmail.com
WEBSITE www.flashphl.com
TEL 554-0660 / 554-0661 FAX369-9927
2014/12/12


FLB OVERSEAS EMPLOYMENT AGENCY INC.
U7 4/F FRANCISCO GOLD CONDOMINIUM
784 EDSA CUBAO, QUEZON CITY
EMAIL info@flboverseas.com.ph
WEBSITE www.flboverseas.com.ph
TEL 922-2661/922-2662/922-2659/922-2680
FAX 921-6891
2014/06/19

FLORIDA RESOURCES & PLACEMENT CORP.
2317 SINGALONG ST. MALATE, MANILA
JOAQUIN V. GOZUN JR.
TEL 525-1249/ 536-4339
2014/06/19


FMW HUMAN RESOURCES INTERNATIONAL
304 & 305 PARC HSE II CONDO NO 21 EDSA GUADALUPE NUEVO, MAKATI CITY
FRANSISCO S. AGUILAR JR.
EMAIL fmwhri@pacific.net.ph
WEBSITE www.fmwhri.8m.com
TEL 882-4509 / 881-0643/881-7886 FAX 882-1333
2015/03/23

FOCUS INTERNATIONAL MANPOWER SERVICES
3/F (RIGHT WING) GOODWILL BLDG.
393 SEN. GIL PUYAT AVE., MAKATI CITY
MA. TERESA DIAMSE
EMAIL info@focusintlmanpower.com
WEBSITE www.focusintlmanpower.com
TEL 751-0263 FAX 896-3185
2015/06/30

FOREIGN MANPOWER SERVICES INC.
G/F&2/F 1769 DAPITAN ST. SAMPALOC, MANILA
DANTE B. BONOAN
TEL 731-5984 FAX 732-1528
2014/07/13


FOREVER MANPOWER SERVICES INC.
U-12 SALUD BLDG 1713
ANGEL LINAO ST. PACO, MANILA
ANN IMELDA V. FIDELINO
TEL 536-1347 / 5361349
2014/11/28


FORS INTERNATIONAL INC.
GF-3F HENSON BLDG
1549 A.MABINI ST. ERMITA, MANILA
BALBIR K. SINGH
EMAIL fors_intl_inc@yahoo.com
TEL 310-7172/310-7173 TO 75
2014/09/18

FOUR ACES PLACEMENT & GEN. SERVICES
2273 NAKAR ST. SAN ANDRES BUKID, MANILA
AGNES V. FORTUNA
TEL 564-2448 FAX 564-1958
2015/01/10

FOUR SEASONS INT'L MANPOWER SERVICES
1949 F. AGONCILLO ST. MALATE, MANILA
LORELYN M. BERNAL
EMAIL fourseasonsmanpower@yahoo.com
TEL 708-5345/738-8437
2016/06/12


FOUR STAR CORPORATION
6/F DY INT'L BLDG 1011 GEN. MALVAR COR.
SAN MARCELINO ST. MALATE, MANILA
NOELYN J. HERMOSILLA
EMAIL four.starco@yahoo.com
TEL 516-6226 / 516-3545
2016/03/25

FRANCE ASIA INTERNATIONAL INC.
10 YAGUE ST. BRGY. SINGAKAMAS, MAKATI CITY
JEAN D. GENIO
EMAIL franceasia@pacific.net.ph/franceasia@pldtdsl.net
WEBSITE www.franceasia.net
TEL 890-9212 /897-4557 /890-6462/ 897-5172
FAX 897-4667
2018/11/15

FSL INTERNATIONAL MANPOWER & PROMOTION SERVICES INC.
RM 302&303 3/F MRS BLDG
#1431 A. MABINI ST. ERMITA, MANILA
EDITHA P. ATOS
EMAIL fsl_international@pldtdsl.net
TEL 524-5551/ 524-6337/521-2568 FAX 531-4123
2015/01/20


FVJ OVERSEAS PLACEMENT INC.
2ND & 3RD LEVEL NH 08 BLDG.
#128 PORVENIR ST., PASAY CITY
BERNARDO P. PACIS JR.
EMAIL fvj@eastern.com.ph
WEBSITE www.fvj.com.ph
TEL 526-8698 TO 97/ 522-4442 FAX 526-8695
2016/06/20


G & A INT'L MANPOWER SERVICES INC.
RMS 528-531 5/F CAPITOL UNIVERSITY MEDICAL CITY FOUNDATION INC. SAN PEDRO GUSA CAGAYAN DE ORO CITY, MISAMIS ORIENTAL
REYNO B. ALMONIA
EMAIL gacdobranch@yahoo.com
TEL (088) 852-5168 FAX 400-0511
2016/04/27

G & M (PHILS) INC.
426 G. NEPOMUCENO ST. SAN MIGUEL, MANILA
JOWETT K. GOLANGCO
EMAIL gnmphil@yahoo.com
WEBSITE www.gnmphil.com
TEL 733-9077 / 733-9066 FAX 733-9072
2014/09/12

GAMMON INT'L MANPOWER AGENCY INC.
S504 AP BLDG 1563 F. AGONCILLO ST. COR.
PEDRO GIL ST. ERMITA, MANILA
MARITES L. BURAGA
TEL 522-9988/522-3388 FAX 498-0498
2015/03/18


GATCHALIAN PROMOTION TALENT'S POOL INC.
RM 205 2/F LBH BLDG
1431 A.MABINI ST. ERMITA, MANILA
ANDREW B. QUIRAY
EMAIL gatchalianmanpower@yahoo.com
WEBSITE www.gatprom.net
TEL 522-0837/526-0862
2015/11/19

GBMLT MANPOWER SERVICES INC.
1531 (M/F & 2/F) 1537 M.H. DEL PILAR ST.
ERMITA, MANILA
JOSEPHINE L. KADIR
EMAIL gbmlt_manila@yahoo.com
WEBSITE www.gbmlt.com.ph
TEL 525-8482 TO 85/526-4485/ 526-4991
FAX 521-2884
2016/05/13

GEO SPHERE RECRUITMENT PHILIPPINES INC.
2F JBC CLARION BLDG 174 A.BONIFACIO AVE. MARIKINA TANONG MARIKINA
BENJAMIN S. TALAN
EMAIL info@geosphererecruitment.com
WEBSITE www.geosphere-recruitment.com
TEL 997-3679 FAX 997-8967
2014/08/02


GERDIN INTERNATIONAL MANPOWER INC.
U3D-3G 10F EGI RUFINO PLAZA
TAFT AVE. COR G.PUYAT, PASAY CITY
AIDA C. GERODIAS
TEL 552-0326/522-0325 FAX 552-0159
2015/12/11



GFI MANPOWER INT'L SPECIALIST INC.
G/F FSE BLDG. BAUTISTA ST.
PALANAN, MAKATI CITY
FLORA E. IGNACIO
EMAIL gfi_infotech@globelines.com.ph
WEBSITE www.gfimanpower.com.ph
TEL 551-1860 / 729-3342 FAX 729-3340
2016/01/24


GIANT INT'L EMPLOYMENT AGENCY INC.
6/F YRREVERRE SQ 888 MINDANAO AVE.
BRGY. TALIPAPA NOVALICHES, QUEZON CITY
CYNTHIA P. YRREVERRE
TEL 983-7075/983-3575/983-7523 FAX 983-5452
2014/07/25

GIANT VICTORY INTERNATIONAL
MANPOWER SERVICES CORPORATION
U-604 SUITE A BEL-AIR APT
1012 ROXAS BLVD ERMITA, MANILA
VICTOR SAN JUAN SALAZAR
2014/01/09

GLOBAL ASIA ALLIANCE CONSULTANTS, INC.
3/F (RIGHT WING) SOLEMIL BLDG
1248 J. BOCOBO ST. ERMITA, MANILA
ANICETO R. BERTIZ III
EMAIL globalasia.info@gmail.com
TEL 522-2203 / 522-2099 FAX 523-6148
2015/02/07


GLOBAL CARE INTL MANPOWER SERVICES
3F TOP CARE BLDG. 533 A. FLORES COR GREY STS. ERMITA, MANILA
YOLANDA YEBES ABALOS
TEL 524-7911
2016/12/17

GLOBAL CONNECT MANPOWER RES & DEVT INC.
UNIT 2107 JOLLIBEE PLAZA, EMERALD AVE.
ORTIGAS, PASIG CITY
AGNES C. MILAN
EMAIL info@globalconnect.com.ph
WEBSITE www.globalconnect.com.ph
TEL 687-0011/687-0012/687-0013
2014/11/30

GLOBAL GATE INTL MANPOWER SERVICES INC.
2/ F MEGASTAR REALTY ENTERPRISES CORP. 1906 SAN PASCUAL ST. MALATE, MANILA
MA. AURORA S. BALBADA
TEL 467-8788
2015/11/19

GLOBAL HOSPITALITY PLACEMENT AGENCY PHILIPPINES CORPORATION
G/F & 2/F 5544 VAN BURREN ST. COR. SOUTH SUPER HIGHWAY PIO DEL PILAR, MAKATI CITY
BERNARDO SJ RAMOS
EMAIL glapa.ph@gnoul.com
TELEFAX 871-7796
2014/02/05

GLOBAL JOBSEARCH SERVICES INC.
2/F A &N BLDG. 9694 KAMAGONG
COR. PAUL STS. SAN ANTONIO VILLAGE,
MAKATI CITY
ALEX F. TANWANGCO
EMAIL info@globaljobsearchph.com
WEBSITE www.globaljobsearchph.com
TEL 845-3045/844-1276/383-6566 FAX 844-0838
2015/10/17


GLOBAL MANPOWER SERVICES INC.
LOWER G/F # 82 SCOUT
CHUATOCO ST., QUEZON CITY
PIA DELFINA C. ALONZO
EMAIL globalmanpower@skyinet.net
TEL 411-8906 TO 09/ FAX 411-8905
2015/09/17

GLOBAL MEDICAL SYSTEMS INC.
BLK 26 L-14 DAVAO ST.
MAHARLIKA VILLAGE, TAGUIG CITY
BENJAMIN P. SULEIK
EMAIL globalmedical@yahoo.com
TEL 838-1746 FAX 837-0691
2014/08/12

GLOBAL PROFESSIONAL RESOURES PHIL. INC.
U505 THE VICTORIA PLAZA COND #41 ANNAPOLIS ST. GREENHILLS SAN JUAN CITY
FERNANDO C. ANG
EMAIL gprh@globalproflresources.com
TELEFAX 726-2577
2017/09/19

GLOBAL RECRUITMENT CONNECTIONS-PH CORP
2F LT BLDG 485 P.BURGOS ST.
CARIDAD, CAVITE CITY
MA. SHIELA L. OLAN
EMAIL grc_philippines@yahoo.com
TEL 0917-5025439
2015/03/28

GLOBAL RESOURCE FOR OUTSOURCED WORKERS (GROW), INC.
8/F IACADEMY BLDG (FOR PHIL FIRST BLDG)
6764 AYALA AVE. MAKATI CITY
EUSEBIO H. TANCO
WEBSITE www.growinc.net
TEL 893-5267 TO 69 FAX 893-5294
2014/ 10/ 29



GLOBAL SKILLED WORKFORCE INC.
U302 AVE. SQUARE GARDEN U.N. AVE. COR.
J. BOCOBO ST. ERMITA, MANILA
RENATO E. MAPILI
EMAIL customerservice@globalskilledworkforce.com
WEBSITE www.globalskilledworkforce.com
TEL 494-9861
2015/03/16

GLOBAL UNLIMITED INTL MANPOWER, INC.
RM-303 3/F CANCIO BLDG 1047
METROPOLITAN AVE. MAKATI CITY
PEDRO T. CAN
EMAIL info@globalunlimited.com.ph
WEBSITE www.globalunlimited.com.ph
TEL 514-2993 TELEFAX 822-5089
2014/12/10

GLOBAL-EXPERTISE MANAGEMENT INC.
RMS 308-310 MERCHANT BLDG
509 P.FAURA ST. ERMITA, MANILA
FROSERPHINA L. CALANOG
TEL 528-1749 TELEFAX 528-1692
2017/12/09



GLOBALPRO MULTISERVICES INC.
SUITE 2504, 25/F ATLANTA CENTRE
31 ANNAPOLIS ST. GREENHILLS, SAN JUAN
FEDERICO F. BIOLENA
EMAIL globalpro_07@yahoo.com/global@servenow@gmail.com
TEL 725-3972 / 725-8974 LOC. 104 FAX 535-3387
2014/04/04

GLOBPHIL MANPOWER SERVICES INC.
G/F & 2/F SORING BLDG. 180 CHARING ST. TAPIA SUBD. TANAUAN, BATANGAS
NESTOR L. TOLENTINO
EMAIL globphilmanpower@yahoo.com
TEL 043-778-6145
2016/05/28

GLOBREC MANPOWER SERVICES INC.
RM 405, 502 & 600, L & S BLDG
1414 ROXAS BLVD ERMITA, MANILA
WILMA M. MACMAHON
EMAIL globrecmanpower@yahoo.com
TEL 310-5700
2015/09/09

GO MANPOWER RESOURCES INC.
RMS 250-258 RAMAGI BLDG
1081 P.GIL ST. PACO, MANILA
FREDELINA D'SOUZA
EMAIL go@goph.net
TEL 404-0858/ 310-0859 FAX 404-0859
2015/12/30

GOD'S FORTUNE INTL MANPOWER SERVICES
1427 L. GUINTO ST. ERMITA, MANILA
ANTHONY NONATO SL AQUINO
EMAIL godsfortune_manpower12@yahoo.com
TEL 02-310-5767 TELEFAX 310-5428
2014/01/09

GOD'S WILL INT'L PLACEMENT INC.
RMS 302 & 302-A L&S BLDG.
1414 ROXAS BLVD. ERMITA, MANILA
VIRGINIA M. OBIEGBU
EMAIL godswill@compass.com.ph
WEBSITE www.godswillphil.com
TEL 450-1026 / 450-1624/338-2577 FAX 526-7863
2015/05/11


GOLD AND GREEN MANPOWER MANAGEMENT AND DEVELOPMENT SERVICES INC.
RMS 415, 417,420 & 428, 4/F, GEDISCO CENTRE, 1564 A. MABINI ST ERMITA MANILA
CRISTINA D. BALTAZAR
EMAIL goldgreen2013@yahoo.com
TEL 310-7121/450-1698 FAX 310-7120
2015/12/07

GOLD FORTUNE HUMAN RESOURCES CORP.
U-301 AVENUE SQUARE GARDEN, 532 U.N. AVE.
COR. J. MALATE, MANILA
EUFRENIA P. MENDOZA
EMAIL goldfortune_client@yahoo.com
TEL 512-9633
2014/07/30


GOLD ICON REC'T AND PROMOTION INC.
U-201, 202-204, 209-211 DE LEON CTR, 1151 M H DEL PILAR COR ERMITA, MANILA
LEONARDO O. CASTRO
EMAIL gold_icon@yahoo.com
WEBSITE www.goldicon.com.ph
TEL 542-8120 FAX 516-1003
2015/11/06

GOLDEN FUTURE INT'L MANPOWER AGENCY INC.
RM 303 AVE. SQUARE GARDEN 532 UN AVE.
COR BOCOBO ST. ERMITA, MANILA
ESTRELLA R. KANAN
EMAIL goldenfture1@yahoo.com
WEBSITE www.geocities.com/goldenfutureph.com
TEL 400-6697/450-8763 FAX 400-6698
2015/12/14

GOLDEN GATEWAY INTL MANPOWER SRVCS INC.
G/F EAGLE BLDG. DON GIL ST. CAPITOL, CEBU
EDUARDO P. LAGASCA
EMAIL edla1944@yahoo.com
TEL (032) 253-1566/253-1548 FAX (032) 253-1544
2014/10/27


GOLDEN HORIZON PLACEMENT AGENCY, INC.
1081 QUIRINO H-WAY KALIGAYAHAN ST.
NOVALICHES, QUEZON CITY
CELSO S. MIRANDA
EMAIL goldenhp@pldtdsl.net/admin@goldenhorizn.com.ph
WEBSITE www.goldenhorizon.com.ph
TEL 939-4598/930-0309/983-1221 FAX 939-4518
2014/07/29

GOLDEN LEGACY JOBMOVERS CORP.
U25,2/F ASEANA POWER STATION BLDG
PRES. MACAPAGAL AVE. PARANAQUE CITY
EDITHA P. MAGASO
EMAIL jobmovers@yahoo.com/
WEBSITE www.goldenlegacycorp.com
TEL 478-4909 FAX 853-2719
2016/01/04

GOLDMARC INTERNATIONAL CAREER CORP.
2639 AURORA BOULEVARD STA. CRUZ, MANILA
MANUEL D. ARCE
TEL 741-2858 TELEFAX 711-9313
2016/05/08

GOOD DAY RECRUITMENT, INC.
2/F B32 L12 PH II PINAGSAMA VILL C5
WESTERN BICUTAN TAGUIG CITY
ROMEO L. ESCOBAR
EMAIL gooddayrecruitment@yahoo.com
WEBSITE www.gooddayrecruitment.com
TEL 869-4083 FAX 553-4470
2014/06/09

GOODMAN INT'L MANPOWER INC.
3F (RW) OAC BLDG # 27 SAN MIGUEL AVE.
ORTIGAS, PASIG CITY
JESUSA ORTIZ VILLAVITO
EMAIL jovillavito@goodmanpower.com
WEBSITE www.goodmanpower.com
TEL 637-4925 TELEFAX 635-5014
2016/04/26

GRAND FILIPINA INTL & MANAGEMENT SERVICES
141 ROCES AVE. COR. SCOUT TUAZON
BRGY LAGING HANDA, QUEZON CITY
FILIPINA R. CUYCO
EMAIL gfims.workabroad@gmail.com
WEBSITE www.grandfilipina-ims.com
TEL (02) 351-0907 FAX 374-2466
2015/02/18

GRAND PLACEMENT & GENERAL SVCS CORP.
2F1636 BLDG.1636 F.AGONCILLO ST.
MALATE MANILA
JUDY YANG
EMAIL grand@pldtdsl.net
WEBSITE www.grandplacement.com
TEL 525-1031 FAX 521-4380
2016/06/24

GRANDER EMPLOYMENT & MANPOWER SERVICES INC.
U6H STRATA 100 BLDG.
EMERALD AVE. ORTIGAS, PASIG CITY
CHRISTIAN P. LLAMADO
TEL 635-2738/ 683-0497 FAX 637-8192
EMAIL grander@pldtsl.net
2015/06/20


GREAT ONE INTL PLACEMENT AGENCY INC.
945 PADRE FAURA ST. COR.
GENERAL LUNA ST. ERMITA, MANILA
PRECIOSA V. SORONGON
EMAIL great1manpower@yahoo.com.ph
TEL 525-7186/521-0984
2016/03/26

GREAT WAYS MANPOWER INTL INC.
U258 VELCO CTR RS OCA & AC DELGADO ST. S.HARBOR PORT AREA, MANILA
ROSALIE S. HABANA
TEL 897-8125 FAX 899-3675
2014/12/13

GREAT WORLD INT'L MANAGEMENT INC.
U-M8 MINNESOTA MANSION
267 ERMIN GARCIA CUBAO, QUEZON CITY
VILMA D. ZAPARITA
EMAIL greatworld76@yahoo.com
TEL 913-6558 TELEFAX 709-0278
2015/11/23

GREENEARTH GLOBAL RESOURCES SERVICES INC.
R416-417 PSMBFI BLG 318-320 SERRANO CR WEST CRAME, SAN JUAN CITY
RODOLFO A. TOR
EMAIL ggrsi.ad@gmail.com
WEBSITE www.ggrsi.com
TELEFAX 584-8879
2014/11/05

GREENFIELDS INT'L MANPOWER SERVICES INC.
1916 L. GUINTO ST. MALATE, MANILA
FEDERICO L. ACDAL
EMAIL hr@greenfieldsmanpower.com
WEBSITE www.greenfieldsmanpower.com
TEL 393-9608/393-9343 FAX +632 354-0023
2015/04/15

GREENGATE MANPOWER SERVICES CO.
M 1559 G/F & M-204 2/F LUZ HENSON BLDG.
1555 A. MABINI ST. ERMITA,MANILA
GILBERT C. GAVINO
TELEFAX 400-4001
2015/03/02

GREEN WORLD PLACEMENT SERVICES
UNIT-G 13B G/F REGALIA PARK TOWER
150 CUBAO, QUEZON CITY
MADOLYN V. UANANG
EMAIL greenworldworker@yahoo.com
TEL 709-6381 / 709-6387 / 437-2826 FAX 913-4157
2016/01/09

GTI RECRUITMENT INC.
4/F JAKA II BLDG.150 LEGASPI ST. LEGASPI VILLAGE, MAKATI CITY
RAMON L. DE UBAGO
EMAIL info@gtirecruitment.com
WEBSITE www.gtirecruitment.com
TEL 940-9592 FAX 576-4478
2016/01/30

GULF ASIA INTERNATIONAL CORP. (GAIC)
G/F TOPY BLDG. I NO.3 ECONOMIA ST. BAGUMBAYAN, LIBIS QUEZON CITY
FERDINAND G. VILLAFUERTE
EMAIL gaicmpcd@eei.com.ph
WEBSITE www.gaicgrp.com
TEL 638-4006 / 635-4770 (TELEFAX)
FAX 635-0861
2014/08/06

GULF HORIZON INT'L SERVICES, INC.
RM 301, 302, 311, 312, 314 & 315 MERCHANT CTR.
509 P. FAURA ST. ERMITA,MANILA
ANNABELLE E. U ABDELGADIR
EMAIL gulfhorizon2011@yahoo.com
WEBSITE www.gulfhorizoninternational.com
TEL 302-1952 TO 54 / 522-4174 FAX 522-4131
2015/09/03

GUTS INTERNATIONAL SERVICES CORP.
U-GF-B & U-2A (2F), TRANS-PHIL HOUSE
1177 CHINO ROCES AVE. MAKATI CITY
LAYLA M.OSAYLAN
EMAIL gutscorp@hotmail.com/gutsintl_staff@ymail.com
TEL 822-6692/475-8718 FAX 822-9359
2015/09/29

H.M.O. INT'L HUMAN RESOURCES
U-118 A , B & 117 LUZ HENSON BLDG.
494 SOLDADO ST. ERMITA, MANILA
TESSIE B. MANATAD
EMAIL tesshmo@pldtdsl.net
WEBSITE www.hmoihr.com
TEL 400-2757/400-2754 / 522-8714 FAX 522-8930
2014/07/28

HANNAN INTERNATIONAL MANPOWER SERVICES.
9729 KAMAGONG ST.
SAN ANTONIO VILLAGE, MAKATI CITY
BERNARDO M. TAGUINOD
EMAIL info@hannaninternationalmanpower.com
TEL 813-4608 FAX 817-0873
2015/01/12

HAPPY WORLD HUMAN RESOURCE AND RECRUITMENT AGENCY INC.
S-807-808 8/F ERMITA CTR BLDG
1350 ROXAS BLVD ERMITA, MANILA
MARIANNIE L. BAUNTO
EMAIL happyworldrecruitment@gmail.com
WEBSITE www.happyworldrecruitment.com
TEL 353-1010 / 353-3030 FAX 353-9964
2016/02/21

HAYYA INTL SERVICES CORP.
U-1709 SALUD BLDG. A. LINAO ST. PACO, MANILA
EMELLINA L. EDRES
EMAIL hayyainternational@yahoo.com
WEBSITE www.hayyainternational.com
TEL (02)313-6267/498-2344 FAX (02)498-0110
2014/12/15

HBO INT'L MANPOWER SERVICES
NO. 8 GENERAL LUNA ST.
BRGY BANABA SAN MATEO, RIZAL
HERMINIO C. BORROMEO
EMAIL hboboss@yahoo.com
WEBSITE hbomanpowerservices.webs.com
TEL 941-2160 TELEFAX 934-4563
2015/06/27

HEALTH CAROUSEL PHILIPPINES, INC.
U1803 TAIPAN PLACE EMERALD AVE.
ORTIGAS CTR. ORTIGAS AVE., PASIG CITY
CONSORCIA B. DELA CRUZ
E-MAIL ph.recruiter@passportusa.com
WEBSITE www.passportusa.com
TEL 637-6191 TO 92 FAX 638-5797
2014/10/16

HIBA INTERNATIONAL INC.
STE 401,402,403 L&S BLDG 1414 ROXAS BLVD, MANILA
EMAIL hiba@eastern.com.ph
TEL 536-8557 / 536-7133/ 536-7483
FAX 524-9092
2014/07/28

HIGHWAY MANPOWER SERVICES & PROMOTION INC.
UPPER BASEMENT A LPL TOWERS,
112 LEGASPI ST. LEGASPI VILLAGE, MAKATI CITY
GLORIA D. DY
EMAIL highway_manpowerservices@yahoo.com
TEL 551-0008
2016/04/14

HIKARI MANAGEMENT INTERNATIONAL INC.
250-D REAL ST. PAMPLONA II LAS PINAS CITY
EMAIL hikarimgt@yahoo.com
WEBSITE www.hikarimanpower.com
TEL 211-4222 FAX 873-4103
2016/02/27

HIMAWARI INT'L PROMOTION INC.
UNITS 401 & 402 MJM BLDG
650 J. P. RIZAL ST. MAKATI CITY
ELPIDIO JAMORA JR.
EMAIL himawariinternational@yahoo.com
WEBSITE www.himawari-international.com
TEL 846-0971/ 846-1559 FAX 897-1191
2016/05/26

HIRO GLOBAL MANPOWER INC.
RM-401 4/F EXECUTIVE BLDG GIL J. PUYAT AVE. COR. MAKATI AVE., MAKATI CITY
EMILIA B. LOPEZ
EMAIL hiroprowrh@yahoo.com.ph
WEBSITE www.hiroglobal.com
TEL 407-3229
2015/06/21

HIROTIGER INT'L AGENCY INC.
UNITS 302 & 303, 3/F, FEDMAN BLDG, SALCEDO STREET LEGASPI VILLAGE, MAKATI CITY
DENNIS C. RIMANDO
EMAIL hirotigeragency_inc@yahoo.com
TEL (02) 831-0660
2015/10/19

HOLY CROSS PLACEMENT AGENCY INC.
DOOR C, #59 WESTPOINT STREET, BRGY. RODRIGUEZ CUBAO, QUEZON CITY
KARISSA PAULA B. VITUG
EMAIL recruitment@holycrossplacement.com
WEBSITE www.holycrossplacement.com
TEL 925-8794/437-4023
2015/10/12

HONOR DEPLOYMENT CORPORATION
UG4 ADELINA CONDO COLUMBIA
COR YALE ST. CUBAO, QUEZON CITY
EDNA B. CO
EMAIL honordc@pldtdsl.net
TEL 421-1791/709-0178/709-0189 FAX437-0431
2015/08/14

HOPEWELL OVERSEAS MANPOWER
NETWORK INC.
G/F & 2/F LOPEZ & CABANA BLDG
2104 TAFT AVE. MALATE, MANILA
CATHERINE B. BAMAHREZ
EMAIL homni2004@yahoo.com
TEL 303-4046/ TELEFACX 521-7010
2015/08/10

HORAS HUMAN RESOURCES & RECRUITMENT AGENCY CORP.
UNITS 206-208 2/F SUNRISE CENTER 488 PABLO OCAMPO SR. ST. MALATE, MANILA
TONINA A. AGOR
EMAIL horasph2012@gmail.com
TEL 523-7679
2014/02/28

HORIZON RECRUITMENT PACIFIC CORP.
RMS 301 & 307 RELIANCE HSE 205 EDSA COR. ROCHESTER ST. GREENHILLS, MANDALUYONG
JONNIFER M. LACANLALE
EMAIL info@hrpc.com.ph/nurses@hrpc.com.ph
WEBSITE www.hrpc.com.ph
TEL 724-8601 TO 06/727-2157 FAX 722-4413
2015/09/03


HOUSE OF SKILLED WORKERS INTL
MANPOWER SERVICES CORP.
3/F MORNING STAR BLDG 1600 PEDRO GIL COR BOCOBO ST. MALATE, MANILA
ELIZABETH BOQUIREN
EMAIL info@hofsw.com
TEL (632) 353-9108
2014/09/08

HRD EMPLOYMENT CONSULTANT &
MULTI-SERVICES, INC.
G/F & 2/FJEMARSON BLDG. 1615
P. HIDALGO LIM ST. MALATE, MANILA
NORA B. BRAGANZA
EMAIL service@hrdemployment.com
WEBSITE www.hrdemployment.com
TEL 525-0280 /524-2887 FAX 525-0278
2014/07/07

HR SELECT INC.
U-2015-A WEST TWR PHIL STOCK EXCHANGE CTR EXCHANGE RD ORTIGAS, PASIG CITY
BARBY A. PARAGAS
TELEFAX 661-4317
2015/08/18

HUMAN AGGREGATES PHILS. INC.
RM 1106 PEARL OF THE ORIENT TOWERS
1240 ROXAS BLVD ERMITA, MANILA
LUPO M. RIVERA
EMAIL info@hapi.com.ph
WEBSITE www.hapi.com.ph
TEL 522-1490 / 524-0290 FAX 526-5767/302-3895
2016/03/06

HUMAN RESOURCES OVERSEAS EMPLOYMENT AGENCY INC.
#8 BALACBAC ROAD STO. TOMAS BAGUIO CITY
FELOMINA BELINDA B. NAMBA
EMAIL hroea@yahoo.com
TEL (074) 442-4859
2014/01/15

HUMANIA INTERNATIONAL INC.
MEZZ A PIERRE N PAUL BLDG
505 A.MABINI & A.FLORES ST. ERMITA, MANILA
AGAPITA D. SILAVA
EMAIL humania_02@yahoo.com
WEBSITE www.humania.com.ph
TEL 336-6687/336-6683 FAX 523-5324
2014/12/14

HUMANLEADERS RECRUITMENT &
MANPOWER SERVICES
S101B G/F I-CARE BLDG LEGASPI COR
DELA ROSA ST. LEGASPI VILLAGE, MAKATI CITY
JOJI CHARMAINE ALMONARES
EMAIL info@humanleaders.com/apply@humanleaders.com
TEL 403-1397/556-5800
2017/06/23

HUMANLINK INTL MANPOWER AGENCY
G/F 2053 EDISON ST. BRGY SAN ISIDRO
MAKATI CITY
ROSALINDA C. VELORIA
EMAIL info@humanlinkjobs.com
TEL 845-1098/ 844-2853
2014/07/11

I U P P INCORPORATED
RMS 3B&3J GEMINI BLDG
M.J. CUENCO AVE. CEBU CITY
JANNITH NG GELAGA
EMAIL rvg_iupp@yahoo.com
TEL (032) 232-6813/322-3268
FAX (032) 232-3889/232-3814
2015/10/25

ICARIUS INTERNATIONAL PLACEMENT & PROMOTION AGENCY CORPORATION
#34 S. ARTIAGA ST. DAVAO CITY
MELODY QUE CO
TEL 295-3025 FAX 224-6061
2015/11/29

IDC MANPOWER SERVICES INC.
U18 3F TOPYS PLACE BRGY BAGUMBAYAN
LIBIS, QUEZON CITY
PAOLO VICTOR DEL ROSARIO
TEL 437-8858 FAX 437-4317
2014/02/13

IDEAL PLACEMENT AND MANPOWER SERVICES INC.
GF-3F, IDEAL BLDG., 1109 PRES. QUIRINO AVE. MALATE, MANILA
MA BULAKLAK G ORMASA
EMAIL idealmanpower@skyinet.net
TEL 525-5049/ 536-0451 FAX 450-1175
2015/04/17

IDM MANPOWER SERVICES
RMS 406 & 407 L & S BLDG
1414 ROXAS BLVD ERMITA, MANILA
DELIA I. MADLANGBAYAN
EMAIL idm_manpower@yahoo.com
TELEFAX 524-1319 FAX 985-6649
2015/09/25

IEMPLOY MANPOWER SERVICES INC.
3/F B13 L1 SAPPHIRE ST. SOLDIERS HILLS III
BRGY 180 CALOOCAN CITY
VIRGILIO R. ABAYA
TEL 788-5712
2014/01/15

IEXCEL MANPOWER CORPORATION
SUITE 3 2/F & 6 (G/F) MIDLAND PLAZA COND. M. ADRIATICO ST. ERMITA, MANILA
ALDEN U. TEXON
EMAIL iexcelmanpower@yahoo.com
2016/02/17

IKON SOLUTIONS ASIA INC.
8/F ALGO CENTER, 162 L.P. LEVISTE ST.
SALCEDO VILLAGE, MAKATI CITY
JULIETA P. TAGOYLO
WEBSITE www.ikonlink.com
TEL 840-3252
2017/01/12

I-LINK SOLUTIONS MANPOWER AGENCY INC.
L4 B1 DELPHI ST. VISTA VERDE
EXEC VILLAGE, CAINTA RIZAL
NELIA N. NOVERO
E-MAIL ilinksolutions@rocketmail.com
TEL 645-0601 / 681-2478 TELEFAX 645-0601
2015/06/06


IMES GLOBAL INC.
U506 5/F DIPLOMAT COND ROXAS BLVD
COR. RUSSEL ST. PASAY CITY
FLORAFE M. BANTAYAN
EMAIL fmb@pimes.com.ph
TEL 853-3027/ 556-4934
2016/06/18

INCORPORATED SERVICES DEVELOPMENT
UNIT 201-203 2/F E&L BLDG 1801 CONCEPCION COR. N. GARCIA VALENZUELA, MAKATI CITY
EMILY D. SPIRIDON
EMAIL admin@isd_world.com
WEBSITE www.isd-world.com
TEL 896-2113/897-4427 / 897-4428 FAX 897-6981
2016/02/02

INDUSTRIAL MAINTENANCE INTL MANPOWER INC.
2/F EAGLE BLDG 2621A AQUINO ST.
SINGALONG MANILA
EMAIL rpagency@1speedcom.com
TEL 522-3048
2016/07/22

INDUSTRIAL PERSONNEL & MANAGEMENT SERVICES INCORPORATED (IPAMS)
IPAMS BLDG 723 AURORA BLVD NEW MANILA,Q.C
ANGELITO C. HERNANDEZ
EMAIL ahernandez@ipams.com/info@ipams.com
WEBSITE www.ipams.com
TEL 234-5640/ 234-5641
2024/04/11


INFINITY INT'L MANPOWER SERVICES
G/F MIP BLDG. 28 GSIS AVE.
GSIS VILLAGE PROJECT 8, QUEZON CITY
RICARDO PAGSIBIGAN JR.
EMAIL infinity@tri-isys.com
TEL 920-6808 / 927-3368 FAX 920-6810
2016/01/11

INFOTECH PROFESSIONAL SERVICES, INC.
RM 503-A APC BLDG 1186 QUEZON AVE.
QUEZON CITY
ARNEL F. HIBO
EMAIL rpguinto@amaes.edu.ph
WEBSITE www.infotechjobs.com.ph
TEL 371-2085 TELEFAX 371-3181
2015/03/02

INNOVATIVE MANPOWER SERVICES INC.
UNIT 1677-B DIAN ST. SAN ISIDRO MAKATI CITY
BENJAMIN M. MONTENEGRO
EMAIL innovative.manila@gmail.com
WEBSITE www.innovativemanpower.com
TEL 843-6234/843-5629
2016/06/25

INSANA INTL PLACEMENT AGENCY INC.
RM 200 (2F) & 306 (3/F) ERMITA BLDG ARQUIZA
COR ALHAMBRA ST. ERMITA, MANILA
MAYLENE R. MENDOZA
EMAIL insana_intl@yahoo.com
TEL 254-0256 TO 59/ 708-3391 FAX 567-6093
2015/02/14

INTERACTIVE CONNECTIONS INTERNATIONAL RECRUITMENT AGENCY CO.
RM 601 DONA MARGARITA BLDG 1203 CARDONA CR. J.P. RIZAL ST. MAKATI CITY
ESMELA C. DAVID
TELEFAX 478-4907
2014/08/05

INTERASIA OUTSOURCE INC.
5/F DON CHUA LAMKO BLDG 100 LEVISTE COR HV DELA COSTA ST. SALCEDO VILLAGE, MAKATI CTY
LOURDES Q. ROSALES
EMAIL admin@ioi-asia.net
TEL 753-4853/812-4805 FAX 753-4852
2015/06/19


INTER-ASIA SERVICES CORPORATION
UNIT-C 17F, PETRON MEGAPLAZA
358 SEN G.PUYAT AVE. BEL-AIR, MAKATI CITY
LYDIA S. REYES
EMAIL intrasia@pldtdsl.net
TEL 817-8359/817-8373 FAX 815-1419
2014/07/01


INTER-GLOBE MANPOWER & CONSULTANCY SERVICES INC.
RMS 505-509 BF COND BLDG A.SORIANO COR SOLANA ST. INTRAMUROS, MANILA
LUPO "LOU" A. ATIENZA
EMAIL admin@interglobe.com.ph
WEBSITE www.interglobe.com.ph
TEL 473-6039 TELEFAX 521-6431
2015/08/20

INTERNATIONAL EXPERTS FOR TECHNICAL SUPPORT SERVICES INC.
3/F UNIT B, WISMA CYBER HUB BLDG, 45 GIL PUYAT AVENUE PALANAN, MAKATI CITY
VANESSA A. SABIDO
EMAIL info@ietssi.com
WEBSITE www.iettsi.com
TEL 239-6055/ 239-6054 FAX 239-6054
2015/03/30

INTERNATIONAL JOB RECRUITMENT AGENCY
INC. (FORMERLY YUI GO)
21/F WASHINGTON TWR PACIFIC AVE.
THE ASIA WORLD CITY PARAÑAQUE
ROWENA A. ANDRADE
EMAIL info@intl-jobs.com
WEBSITE www.intl-jobs.com
TEL 301-1090 FAX 852-6973
2015/12/21

INTERNATIONAL MANAGEMENT SERVICES
305 & 305-A ZETA BLDG 191 SALCEDO ST.
LEGASPI VILLAGE, MAKATI CITY
MARILYN PASCUAL
EMAIL imsphil305@gmail.com
WEBSITE www.imsphil.com
TEL 816-4176 / 893-8205 FAX 816-4115
2015/11/28

INTERNATIONAL MULTI SERVICES INC.
3/F ALGEN BLDG 1250 EDSA, BALINTAWAK QUEZON CITY
VERNON R. POZON
EMAIL imsi@gmail.com
TEL 961-9389
2014/11/04


INTERNATIONAL PERSONNEL RESOURCES
PHILS LTD.CO
305A & 305B (PORTION) ORIENT SQUARE BLDG EMERALD AVE. ORTIGAS, PASIG CITY
DARRAH-JEAN D. PUNZALAN
EMAIL almap@group.pr.com
WEBSITE www.groupipr.com
TEL 687-2325/687-2302/687-2305 FAX 687-1303
2016/08/09

INTERNATIONAL PROGRESS INC.
G/F 2/F LNDSDLE COMMERCIAL ARCADE
#86 TIMOG COR. M. IGNACIA ST., QUEZON CITY
ERNESTO E. SALTING
EMAIL ipiees@ipi.com.ph / ipi88@pldsl.net
WEBSITE www.ipi.com.ph
TEL 376-6507 FAX 376-6487
2014/08/26

INTERNATIONAL RESOURCE DEVELOPMENT CORPORATION
RM214 MERCHANT BLG.
509 P. FAURA ST. ERMITA, MANILA
EDUARDO T. MAHIYA
TEL 521-1879/521-1966/ 521-3662 FAX 843-1678
2016/03/07


INTERNATIONAL SKILL DEVELOPMENT INC.
G/F (FRONT) 2/F & 3/F ISD BLDG
5439 CURIE ST. PALANAN, MAKATI CITY
LEVI S. DE MESA
EMAIL idm@isdphilippines.com / idm@isdphilippines.com
WEBSITE www.isdphilippines.com
TEL 833-1242/551-7452/550-1595 FAX 551-9675
2019/10/28


INTERNATIONAL STAFFING ORGANIZATION INC.
5/F PDCP BANK CTR BLDG VA
RUFINO SALCEDO VILLAGE MAKATI CITY
CAROLYN GO ALVARADO
EMAIL myresume@teamiso.com
WEBSITE www.teamiso.com
TELEFAX 812-1129
2014/12/06

IPEOPLE MANPOWER RESOURCES INC.
2414 & 2420 24/F CITY LAND HERRERA TWR, VA RUFINO COR VALERO ST. AYALA, MAKATI CITY
LEOPOLDO M. GANGOSO JR.
EMAIL info@ipeoplemanpower.com
WEBSITE www.ipeoplemanpower.com
TEL 812-3230 FAX 815-8361
2015/06/15


I-REKRUT MANPOWER INC.
4/F CASMAN BLDG 1198 QUEZON AVE.,Q.C.
ROLAND M. COLLADO
EMAIL info@irekrut.com
WEBSITE www.irekrut.com
TEL 415-3707/415-3708/415-4871
2017/12/28

ITS CORPORATION
UNIT-E 7/F STRATA 100 BLDG. EMERALD AVE.
ORTIGAS AVE., PASIG CITY
CONCEPCION A. SEKIYA
EMAIL apply@itscorporation.net
TEL 637-2996/637-6435 FAX 632-7342
2014/06/07


JAD+GTC MANPOWER SUPPLY & SERVICES INC.
RM108 SKYFREIGHT BLDG NINOY AQUINO AVE. BRGY STO. NINO, PARANAQUE CITY
LIEZEL D. EBORA
TEL 853-8462/853-8573 FAX 853-7897
2017/10/25


JADDAX INTERNATIONAL INC.
G/F ESCA GLOBAL CENTER
78 8TH AVE. CUBAO, QUEZON CITY
JOSE SARIBONG
EMAIL jaddaxinterinc@yahoo.com
TELEFAX 437-3283 / 440-4633
2014/06/02

JADE JOBWELL PHILIPPINES INC.
2 & 3/F M. NAVAL COR H. IGNACIO ST.
NAVOTAS CITY
ESPERANZA B. SANTOS
EMAIL jade.jobwell@gmail.com
TEL 386-0381 FAX 283-5214 / 484-8553
2016/07/04

JAI-KIN RESOURCES CORPORATION
UNIT 105 DSL BLDG 380 DEL MONTE AVE.
BRGY SIENNA, QUEZON CITY
JUDY TAN KO
EMAIL jaikin.manpower@yahoo.com
WEBSITE www.jaikin.net
TEL 410-3867/ 416-8450
2017/05/27

JAINEVILL MANPOWER RESOURCES INC.
RM 402 4/F NFWC BLDG 962 JOSEFA
ESCODA ST. ERMITA, MANILA
AMANDO A. VILLAO
EMAIL jainvill.manpower@yahoo.com
WEBSITE www.janevillmanpower.com
2014/02/18

JAKE INT'L MANPOWER SERVICES INC.
PENTHOUSE I PIERRE & PAUL BLDG
505 MABINI ST. ERMITA, MANILA
DINA P. GALAPIA
EMAIL jake_inc@pldtdsl.net / jake_jule@pldtdsl.net
TEL 524-4241/400-3417 FAX 525-6394
2017/01/07

JALGOR HUMAN RESOURCES PROVIDER INC.
1/F 70 BURGOS ST. LA PAZ, ILOILO CITY
JOSE ROMI S. MARANON
EMAIL iloilo@jalgor.com/ manila@jalgor.com
WEBSITE www.jalgor.com
TELEFAX ( 633)320-4248
2014/06/05

JAMES INTERNATIONAL PLACEMENT SERVICES
UNIT 6 2/F CEFRA BLDG. 641 BONI AVE. MANDALUYONG CITY
EDUARDO E. AURA
EMAIL jamesinternationalmk@yahoo.com
TEL 484-9630/ 584-1760 FAX 882-1494
2016/04/03


JAMYKHA INT'L PLACEMENT SERVICES
1916 SAN MARCELINO ST. MALATE, MANILA
MARIPOL C. ABDALLA
EMAIL jamykha@hotmail.com
TEL 525-9673/498-0744 FAX498-4313
2016/03/14


JAO INTERNATIONAL MANPOWER SERVICES INC.
UNIT-E 3/F JACINTO BLDG 380 SCT REYES COR. QUEZON AVE., QUEZON CITY
VERNA L. GALGUIERRA
EMAIL jaoapplicants@yahoo.com
TEL 774-0995/ 710-5575
2014/11/08

JAPAN MARUKO INTERNATIONAL CORP.
U3&4 ESC BLDG 153 SAN FRANCISCO ST. MANDALUYONG CITY
ROMMEL T. GACUTAN
EMAIL info@japanmaruko.com
WEBSITE www.japanmaruko.com
TEL 532-9264/532-7337 FAX 640-0539
2015/01/28

JAPHIL 2000 INTERNATIONAL AGENCY CORP.
LOT E-11 E LOPEZ ST. SANDAWA SIR
MATINA, DAVAO DEL SUR
DEDITA D. CHAVEZ
WEBSITE www.japhil2000.com
TEL 301-5354
2014/12/16

JATS TALENT CENTER INT'L. CORP
U203-205 TAFT OFFICE CNTR
1986 TAFT AVE. PASAY CITY
TELEFAX 536-1822
2015/11/26


JB INTERNATIONAL MANPOWER SERVICES CORP.
9634 KAMAGONG ST. COR GUIJO ST.
SAN ANTONIO VILLAGE, MAKATI CITY
EDWARD A. BARRION
EMAIL jbmeriam@yahoo.com.ph
WEBSITE www.jbmanpower.com
TEL 899-5780/899-5728 FAX 899-5650
2016/03/07


JCJ MANAGEMENT SERVICES AND INTERNATIONAL PROMOTIONS
RM 206 400 & 402 FSE BLDG. 3671-3673
BAUTISTA AVE. PALANAN, MAKATI CITY
JONATHAN C. IGNACIO
EMAIL jcj_msip@yahoo.com
TEL 833-9321 / 550-1142 FAX 550-1140
2015/09/04


JEAN-LOUISE MODERN CONCEPTS &
SERVICES INCORPORATED
2F FOREX BLDG 1963 SAN MARCELINO ST.
COR QUIRINO AVE. MALATE, MANILA
VIOLETA C. JACOB
EMAIL jeanlouiseinc@eastern.com.ph
TEL 524-6995 FAX 404-2678
2015/03/16


JEDEGAL INT'L MANPOWER SERVICES INC.
G/F&2/F ACCENT TOWER #33 BLDG GP SHORTHORN BAHAY TORO PROJ.8, QUEZON CITY
JESSIE L. GALAPIA
EMAIL jedegal@gmail.com
WEBSITE www.jedegal.com.ph
TEL 352-2192/ 352-2193 FAX 352-0029
2015/10/27

JEDI PLACEMENT AGENCY INC.
UNIT NO. 1, AGONCILLO TOWNHOMES, 1318 AGONCILLO STREET ERMITA MANILA
JOSE UMLAS
EMAIL jedi_placement@yahoo.com
WEBSITE www.jediplacement.com
TEL 522-9281/354-9867
2014/11/27


JEJ INT'L MANPOWER SERVICES (TLA)
JEJ BLDG1137 J.NAKPIL ST. MALATE, MANILA
BENEDICTO T. JAVIER
TEL 400-8787 / 523-4809 FAX 400-8789
2016/05/12

JEMSTONE GLOBAL REC'T AGENCY CO., INC
PABLO OCAMPO COR DIAN ST. MALATE, MANILA
JENNIFER HELEN D. WEIGEL
TEL 522-4912 FAX 522-4797
2017/09/21


JENERICK INTERNATIONAL MANPOWER INC.
1779 DIAN COR CASINO ST. PALANAN MAKATI CITY
GENOVEVA R. DE CASTRO
EMAIL jenerick@jenerick.com.ph
WEBSITE www.jenerick.com.ph
TEL 832-9579/832-2894 FAX 851-4448
2014/09/04


JENSEN MANPOWER INTERNATIONAL
2/F 45B KABIGNAYAN ST. TATALON, QUEZON CITY
EDDY V. JAO
EMAIL jegjao@yahoo.com
WEBSITE www.jensenmanpower.net
TEL 781-8007/ 711-4417 / 781-7100 FAX 781-7188
2016/03/28

JGB ASSOCIATES INC.
4446 CALATAGAN ST. BRGY. PALANAN
MAKATI CITY
JORGE G. BONDAD
EMAIL jgb_inc@hotmail.com
TEL 729-2329/550-1275 FAX 552-9354 / 801-0460
2014/07/28

JING INTL PLACEMENT & PROMOTION SVCS
4088-C YAGUE ST. BGY. SINGKAMAS, MAKATI CITY
TEL 521-2996 FAX 400-3276
2015/06/19

JINHEL INTERNATIONAL RECRUITMENT CORP.
G/F 2/F 2419 EDISON COR
MORSE STS. SAN ISIDRO, MAKATI CITY
JOANA P. TAMBOT
EMAIL jinhel2004@yahoo.com
TEL 468-6327/666-0064 & 63
2016/07/09

JM INTERNATIONAL INC.
G/F & 2/F 4803 SAMPAGUITA ST.
MARIMAR VILLAGE, PARAÑAQUE CITY
JESUS M. FERRER
EMAIL jminter@netasia.net
TEL 823-0609 / 823-0610 FAX 823-0627
2016/04/03

J-MAC INTERNATIONAL MANPOWER AGENCY
1877 EUREKA ST. BRGY LA PAZ, MAKATI CITY
MARILOU JARAFA SUGIMACHI
EMAIL jmacmanpower@yahoo.com
WEBSITE www.jmacmanpower.com
TEL 897-1654/890-8370 FAX 890-4041
2014/05/16

JMM PROMOTIONS & MANAGEMENT INC.
SUITE 305, 403 & 405, A.P. BLG, 1563 F. AGONCILLO STERMITA, MANILA
JACINTO M. MACATOL
EMAIL jmm_promotion@yahoo.com.ph
TELEFAX 498-0009
2016/01/17

JOB ASIA MANAGEMENT SERVICES
RM 403 & 404 COLUMBIAN BLDG.
160 WEST AVE. NEAR EDSA, QUEZON CITY
DIONELLA A. GOPIO
EMAIL jobasia@pldtdsl.net
WEBSITE www.jobasia.com.ph
TEL 924-0750 / 927-9096 FAX 924-1078
2014/06/27

JOBLANE INT'L MANPOWER SERVICES INC.
6/F BDO BLDG 707 T.M. KALAW COR.
CHURRUCA ST. ERMITA, MANILA
JEANYBEL MC CARTHY
EMAIL joblane2003@yahoo.com
WEBSITE www.joblane.net
TEL 708-6038 FAX 338-9665
2015/09/09

JOBSCONTAQ MANPOWER CORP.
U505&507 MARGARITA BLDG 1203 CARDONA COR JP RIZAL POBLACION MAKATI CITY
MARIA CARLAH T. DORAN
EMAIL carla@jobscontaq.com
WEBSITE www.jobscontaq.com
TEL 890-0717 TELEFAX 890-0719
2014/10/25

JOBSGLOBAL.COM EMPLOYMENT SVCS INC.
UNIT-E 1, 5/F DOMINION BLDG
833 A.ARNAIZ AVE., MAKATI CITY
CYNTHIA C. BELLO
EMAIL jb@jobsglobal.com
WEBSITE www.jobsglobal.com
TEL 403-5088 TO 90 FAX 403-5065
2015/08/16

JOBSMANILA INTERNATIONAL INC.
UNIT 1, 2/F, ROCES BLDG, NO. 7
PIONEER ST., MANDALUYONG CITY
MARITES JOAN A. GRUYAL
EMAIL info@jobsmnl.com
WEBSITE www.jobsmnl.com
TEL 634-3322/634-3225/634-3182 FAX 303-6001
2015/11/28


JOBSTAR INTL MANPOWER SERVICES
SPACE 2B & 2D, SUNNYVILLE BLDG., BENITEZ ST COR. QUIRINO AVE MALATE, MANILA
EMILIO N. MORTERAJR.
EMAIL jobstar.intl@gmail.com
TEL 523-5525/498-1612
2014/11/10

JOHN MAURICE INTERNATIONAL INC.
UNITS 1 & 2 (2ND LEVEL) THE RAFAEL YU BLDG. 77 GEN. MAXILOM AVE. CEBU CITY
SUSAN G. MIÑOZA
TEL (032) 236-1925 FAX 521-4904
2014/08/22

JONES INTL MANPOWER SERVICES INC.
U1 & U2 (GF),F. BENITEZ TOWN HOMES
1695 F.BENITEZ ST. MALATE, MANILA
EDWARD G. CUE
EMAIL jones_intl@pldtdsl.net
TEL 522-5156 / 522-7006/525-3219 FAX 522-5195
2015/02/09

JOPMAN CORPORATION
G/F WAITING AREA, 1/F & 2/F
THRIFTY REALTY MALATE, MANILA
EMAIL jobmancorp@yahoo.com
TEL 525-4661/ 525-4662 / 525-4666 / FAX 523-3965
2015/01/07

JPS (JOHN PAUL SEE) INTERNATIONAL RECRUITMENT AGENCY CORP.
2/F1038 A. P. REYES ST. BRGY
TEJEROS, MAKATI CITY
DANIEL I. CUEVAS
EMAIL jpsintlrecruitment@yahoo.com
WEBSITE www.jpsrecruitment.com
TEL 239-6835/ 239-6158 TELEFAX 239-6834
2014/08/10

JRT MAGICA INTL PLCMNT&GEN.SERVICES CORP.
2646-H TAFT AVE. MALATE, MANILA
MA. CONCEPCION T. CODOG
EMAIL jrtmagica_intl@hotmail.com
jrtmagica_intl@yahoo.com
TEL 526-0031 TELEFAX 526-0030
2015/05/06


JS CONTRACTOR INC.
G/F & 2/F JS CON BLDG 423 MAGALLANES ST. COR. BEATERIO ST. INTRAMUROS, MANILA
MARY JEAN BORRA
EMAIL recruitment@jscon.com.ph/apply@jscon.com.ph
WEBSITE www.jscon.com.ph
TEL 527-7956 TO 61 FAX 527-5545
2016/03/07



JSL INTERPLACEMENT SERVICES
3/F JERR BLDG 511
ALONZO ST. MALATE, MANILA
JULIO M. SALAZAR
TEL 400-3287 / 404-0532/ 404-0553 FAX 404-0534
2015/04/30


JTC INT'L MANPOWER SERVICES INC.
U2103 21/F PHIL AXA LIFE CTR
1286 SEN. GIL PUYAT AVE., MAKATI CITY
HELIE B. WHITING
TEL (02)887-6908/ (02) 887-6102
FAX (02) 844-1938
2016/01/31

JUSTJOB INTERNATIONAL CORP.
NO. 8A AGNO ST. STA.MESA HEIGHTS, Q CITY
HORACIO D. LIM
EMAIL justjobinternationalcorp@gmail.com
TEL 749-5266/743-7718 FAX 743-3533
2016/04/16

JVR PLACEMENT COMPANY, INC.
2576 MOLAVE ST. UNITED HILLS VILLAGE
BRGY. ST. MARTIN DE PORRES, PARAÑAQUE CITY
DOMINGO F. GONZALES
EMAIL jvrplacement@gmail.com
WEBSITE www.jvrplacement.net
TEL 904-4628/ 216-7279
2015/06/23

K G & P INTERNATIONAL SERVICES, INC.
S409&411 4/F ERMITA CTR BLDG
1350 ROXAS BOULEVARD ERMITA, MANILA
DIONISIO A. TIZON
EMAIL kgnpint@hotmail.com
TELEFAX 353-6022
2015/07/04

KABAYAN KO OVERSEAS MNPOWER PLACEMENT
280-A UNIT 1 EL GRANDE AVE.
BF HOMES PARANAQUE CITY
JOSEPHUS MACADAMIA
EMAIL josephus_macadamia@yahoo.com
TEL 820-4879 FAX 826-3358
2016/ 06/18

KAN-YA INTERNATIONAL SERVICES CORP.
1/F (LW), U-D,2/F (LW) & 3/F (RW)
BELEN BLDG 1787 MALATE, MANILA
HOMER LAI LEE CHANG
EMAIL kan-ya.intl@yahoo.com
WEBSITE www.kan-yainternational.com
TEL 516-3471/ 400-5846 TELEFAX 353-1029
2016/04/29

KENMORE PLACEMENT INTL AGENCY INC.
RM 301 TO 305 3/F DEL MUNDO BLDG
2121-2125 TAFT AVE. MALATE, MANILA
LAILANIE L. LUNA
EMAIL kenmorephilippines_inc@yahoo.com
TEL 524-4374
2014/08/19

KEY'S PLACEMENT INC.
3/F (LEFT WING), SOLEMIL BLDG
1248 J. BOCOBO ST. ERMITA, MANILA
IMELDA S. ENRIQUEZ
EMAIL info@keysplacement.com
WEBSITE www.keysplacement.com
TEL 516-7012/ 522-0062/ 516-6927
2014/09/14

KHALID INTL RECRUITMENT AGENCY
2269 NAKAR ST. SAN ANDRES, MANILA
NORMA J. CORRAL
EMAIL corra/norma9@yahoo.com
TEL 485-0287 FAX 485-0010
2015/07/05

KIMOBO INTL PERSONNEL SERVICES INC.
S602 AP BLDG 1563 F. AGONCILLO ST.
MALATE, MANILA
KIM SIMON C. SIOSON
EMAIL kimobo_international@yahoo.com
TEL 484-3639 / 484-3282 FAX 410-4096
2016/03/21

KINDEN PHILS CORPORATION
5/F ODC INT'L PLAZA 219 SALCEDO ST.
LEGASPI VILLAGE, MAKATI CITY
ROSELLER E. BALAOEG
TEL 812-6440 FAX 840-1334
2014/03/31

KING'S MANPOWER SERVICES INC.
2/F ZVT BLDG 1752 L. GUINTO ST. COR.
J. NAKPIL ST. MALATE, MANILA
EMELYN D. RODULFA
EMAIL kingsmp1@pldtdsl.net
TEL 522-9799 FAX 526-7210
2016/03/25

KINGDOM INTERNATIONAL MANPOWER SVCS
88-C, 12TH AVENUE, CUBAO QUEZON CITY
EMMADELINE F. MACASPAC
EMAIL kimsi_88@yahoo.com
TEL 709-4029 TELEFAX 709-4028
2015/05/21

KIRSTEN RECRUITMENT INC.
99 JASMIN COR. SCT REYES STS.
ROXAS DISTRICT, QUEZON CITY
MARIDEE T. BASCO
TEL (02) 709-9332 FAX (02) 414-2534
2014/09/11

KOUGEN INTERNATIONAL PROMOTION
G/F HALA BLDG 1836 LEON GUINTO ST.
MALATE, MANILA
MA. CECILIA D. TERMULO
EMAIL kougen_manila@yahoo.com
WEBSITE www.kougeninternational.com
TEL 310-2255/310-2277 FAX 310-2266
2016/04/14

KRIS-AIE INTERNATIONAL, INC.
U-201 ERISHA CONDO1142 P.OCAMPO SR. AVE. COR DIAN ST. MALATE, MANILA
AGNES V. GIMENEZ
EMAIL krisaie.international@yahoo.com
TEL 524-4788 TELEFAX 528-1991
2016/ 03/17

KRISALIS CONSTRUCTION INC.
UNITS 701, 702, 707 TO 709 7/F PRESTIGE TOWER
EMERALD AVE. ORTIGAS CENTER, PASIG CITY
ANGEL S. RACOMA
EMAIL kci@krisalis.com.ph
WEBSITE www.krisalis.com.ph
TEL 637-1582 to 85 FAX 638-7995/633-7765
2015/10/22

KRONA INTL SERVICES SYSTEMS INC.
UNIT 404, FEDMAN SUITES CONDOMINIUM, 199 SALCEDO ST. LEGASPI VILLAGE MAKATI CITY
ELSA U. VILLA
EMAIL info@kronaphils.net
WEBSITE www.kronaphils.net
TEL 896-7282 / 890-7734
2016/03/26

KYR INTERNATIONAL MANPOWER SERVICES
U-7 3/F A.FRANCISCO GOLD CONDOMINIUM
I 784 EDSA, QUEZON CITY
MA. PRECILLA Y. RESUENA
EMAIL kyrint@yahoo.com
TEL 433-0705/ 434-3144 FAX 431-3144
2015/05/07

L S J MANPOWER SERVICES INC.
36A SCOUT YBARDOLAZA ST.
BRGY SACRED HEART KAMUNING, QUEZON CITY
MA. TERESA C. ORTIZ
EMAIL info@lsjmanpower.com/lsjmanpower.com
WEBSITE www.lsjmanpower.com
TEL 925-7475 TELEFAX 925-7477
2016/04/05


L.C. MANPOWER EXPERTISE CORP.
RMS 1079-B &1081-273 RAMAGI BLDG
PEDRO GIL ST. PACO, MANILA
ADELIO F. CARAGAN
EMAIL lcmanpower03@gmail.com
TEL 353-3622 TELEFAX 353-3591
2014/09/24

LAKAS TAO CONTRACT SERVICE LTD. CO.
614-616 ESTRAUDE ST. BINONDO, MANILA
JOSEPHINE T. TAN
EMAIL tanjt@pacific.net.ph
TEL 242-8439 TO 41 FAX 242-8443
2016/03/07

LAM HEALTHCARE STAFFING CORP.
2110 (GF) & RMS 201 & 205 2/F JEPCO BLDG, 2118 M.H. DEL PILAR ST. MALATE, MANILA
MARGARITA CECE ARCILLA
EMAIL lamhealth@rocketmail.com
TEL 400-5886/ 516-8398
2015/09/22

LANDBASE HUMAN RESOURCES CO.
GM 106 (MF) & RMS 303-304 TAFT OFFICE
CENTER 1986 TAFT AVE, PASAY CITY
AGUSTIN P. NACINO
TEL 831-0795 / 832-5520
2016/01/24

LAQ INTERNATIONAL PLACEMENT INC.
RM 504, L & S BLDG 1414 ROXAS BLVD
ERMITA, MANILA
MA. LUISA B. PETALLO
EMAIL hr@laqinternational.com
WEBSITE www.laqinternational.com
2015/06/22



LASUERTE INT'L MANPOWER AGENCY, INC.
G/F 1636 F. AGONCILLO ST. MALATE, MANILA
DEBBIE S. LAO
TEL 536-2251 / 536-2041 FAX 536-2042/302-1506
2014/06/08



LAU`MEL INTERNATIONAL ENTERTAINMENT PROMOTION INC.
RM 303 PIERRE N PAUL BLDG 505 A .FLORES ST. COR. A. MABINI ST. ERMITA, MANILA
CAROLYN C. CENTENO
EMAIL laumel_international@yahoo.com
TEL 536-3671 FAX 525-2651
2016/05/30

LBH INTERNATIONAL PLACEMENT AGENCY
RM 301, 304 & 306 MRS BLDG
1431 A. MABINI ST. ERMITA, MANILA
OLIVER D. BAYOT
EMAIL bayot.od@lbh-ipa.com/info@lbh-ipa.com
WEBSITE www.lbh-ipa.com
TEL 632-254-6983 / 632-353-0895 TELEFAX 254-6983
2016/03/16

LBK SKILLS PROVIDERS, CORP.
9729 KAMAGONG ST. MAKATI CITY
GETULIO ANTONIO BOTE III
EMAIL info@manpowerful.com
TEL 813-1992
2015/10/13

LBS RECRUITMENT SOLUTIONS CORP.
M3-M5, RMS 300 TO 302 & 304 GOCHANGCO BLDG. 610 T. M. KALAW ST. ERMITA, MANILA
LORETO SORIANO
EMAIL apply@e-recruitment.com.ph
WEBSITE www.lbsrecruitment.com.ph
TEL 524-4745 LOC 101-108 FAX 302-7036
2015/11/06


LEAD RESOURCES MANAGEMENT CORP.
2655 A. BAUTISTA ST. MALATE, MANILA
JOHN FELICISIMO MANECLANG
EMAIL lead@qinet.net
TEL 521-2558 / 525-3798 / 307-1833 FAX 521-4223
2016/04/13


LEADWELL INT'L MANPOWER SRVCS INC. (TLA)
UNIT 209 2/F PACIFIC CENTURY TOWER
1472-1476 SOUTH TRIANGLE, QUEZON CITY
EVANGELINE DIZON
EMAIL leadwell@tri-isys.com
TEL 414-3819 /927-8623 FAX 414-3824
2014/08/22


LEDMIR HUMAN RESOURCES EXCHANGE CORP.
4175 NEGROS ST. PALANAN, MAKATI CITY
OFELlA M. GAJETE
EMAIL hrec_ledmir@yahoo.com
TEL 551-8028 TO 29/551-8723
FAX 550-1951/ 551-8078
2015/10/25

LEES UNITED INTERNATIONAL CORP.
UNIT 306-A 3/F MANGO SQUARE MALL, GEN. MAXILOM AVE., CEBU CITY
ESTRELLA B. NG
TEL 406-1243 / 514-6322 TELEFAX 268-2998
2016/02/20

LEILA'S MANPOWER SERVICES
G/F & 2/F 1676-D DIAN ST.
SAN ISIDRO, MAKATI CITY
LEILA PULIDO CONCEPCION
EMAIL leila_manpower@yahoo.com
WEBSITE leilasmanpower.com
TEL 239-6632/239-6051 FAX (632) 889-4022
2017/12/12

LEXUS INC.
NAGERONG, LAZI SIQUIJOR
ORPHEUS A. FUA
EMAIL Lexusinc2002@yahoo.com.ph
TEL 921-6534 FAX 926-5719
2015/01/28


LGH INTERNATIONAL SERVICES, INC.
1736-B DIAN ST. PALANAN, MAKATI CITY
ANGELINA G. INABIOHAN
EMAIL lghinternational@ymail.com
TEL 239-6431 FAX 757-4043
2016/03/17

LI DIEN PROMOTIONS AND EMPLOYMENT SERVICES, INC.
1ST AND 2ND FLRS, 151 SAMPAGUITA ST, NAPICO MANGGAHAN ,PASIG CITY
DEAN ARCANGEL CANCINO
EMAIL lidien.emplta@yahoo.com
TEL 794-2082
2014/12/22

LIFELINKS INTERNATIONAL RESOURCES INC.
7/F & 8/F FIRST MARITIME PLACE 7458 BAGTIKAN ST. SAN ANTONIO VILLAGE, MAKATI CITY
GERARDO A. BORROMEO
EMAIL myjobslifelinks.com.ph
WEBSITE www.lifelinks.com.ph
TEL 798-1111 LOC1808 TELEFAX 757-1507
2016/02/19


LIGHT & HOPE OVERSEAS PLACEMENT
AGENCY INCORPORATED
UNIT 103 & 105 PEARL OF THE ORIENT TOWER 1240 ROXAS BLVD. ERMITA, MANILA
BELLA PORTIA V. ROSS
EMAIL inquiry@lhphil.com
WEBSITE www.lightandhopeph.com
TEL 559-5904 / 353-8978 FAX (632) 857-2343
2016/ 02/06

LINK ASIA MANPOWER SOLUTIONS CORP.
U203&205 PAGE1 BLDG ACACIA AVE.
MADRIGAL BUSINESS PARK AYALA ALABANG, MUNTINLUPA CITY
EGIN SAN PEDRO STOCKINGER
EMAIL iby.bautista@linkasiamanpower.com
WEBSITE www.linkasiamanpower.com
TEL 842-6866 TELEFAX 842-6865
2014/11/17


LIZSIL INTERNATIONAL MANPOWER AGENCY
2251 ZAFIRO ST. SAN ANDRES BUKID, MANILA
ULANBAI S. LIZARDO
TEL 508-6202/ 523-0689 FAX 302-1961
2015/04/27

LMB WORLDWIDE SERVICES INC.
2/F TO 3/F VGC BLDG II
1611 F.AGONCILLO ST. PACO, MANILA
DIOSDADO M. BAUTISTA
WEBSITE www.lmbwsi.com
TEL 487-8493 FAX 474-8676
2015/07/28

LML HUMAN RESOURCES SERVICES
S-1 COLORADO BLDG
1334 F.AGONCILLO ST. ERMITA, MANILA
LORENA M. LASALA
TEL 484-3632/498-1389
2016/ 06/18

LNS INT'L MANPOWER SERVICES CORP.
S604&608 AP BLDG P.GIL COR.
AGONCILLO STS. ERMITA, MANILA
LUDEVINA E. CASABUENA
EMAIL ludy_lnsagency@yahoo.com
TEL 528-1678/352-8167/352-8169 TELEFAX 528-1679
2016/04/10

LORAMAC PROMOTIONS CORP.
G/F & 2/F 1677-DIAN ST.
BRGY. SAN ISIDRO, MAKATI CITY
LORNA OCON
TEL 955-2703
2016/01/25

LOUIS INTL MANPOWER SERVICES INC.
3/F RCH BLDG 6 673 BONI AVE.
MANDALUYONG CITY
RACHEL V. MENDEZ
EMAIL info@louisinternational.com
WEBSITE www.louisinternational.com
TEL 531-7978 /477-3520 FAX 747-3691
2016/01/07

LRC MANPOWER SERVICES INTL INC.
UNIT C2 2/F FILBEN REALTY BLDG 779
J.P. RIZAL ST. MAKATI CITY
MA. LOURDES CAPUA
EMAIL lrc@lrcmanpower.com
WEBSITE www.lrcmanpower.com
TEL 896-1111 FAX 897-6552
2016/02/08


LUXURY AND JP INTERNATIONAL CORP.
2/F D&E 1482 LEON GUINTO COR.
ESCODA ST. ERMITA, MANILA
FORTUNATA L. HERNANDEZ
EMAIL luxury.pint@gmail.com
WEBSITE www.luxuryandjpic.com
TEL (00632) 498-1015 TELEFAX (02) 516-6820
2015/ 09/09


LUZERN INT'L MANPOWER SERVICES CORP.
1695 UNIT 3 TOWNHOMES F. BENITEZ ST.
MALATE, MANILA
MA. LUZVIMINDA C. MANOZA
EMAIL luzmanosa18@hotmail.com
TEL 310-0212 / 310-0329 FAX 310-0211
2014/12/01


LUZVIMIN EMPLOYMENT AGENCY INC.
UNIT E&F 2/F JENNIFER BLDG
278 GIL PUYAT AVE. PASAY CITY
EMELYN D. RODULFA
EMAIL lvm@pldtdsl.net
TEL 831-1188 / 833-8439/833-8165
TELEFAX 833-8276
2014/02/03

LV UNIVERSAL MANPOWER SERVICES INC.
229-B AGUIRRE ST. BF HOMES PHASE II
PARAÑAQUE CITY
MA. NENEN D. NAVARRO
EMAIL manpoweru@yahoo.com
TEL 576-4917
2017/03/26

LWV CORPORATION
157 EDSA COR BERKELEY ST.
MANDALUYONG CITY
WILLIAM R. CU UNJIENG
TEL 724-2172 / 725-0058 FAX 726-2504
2019/04/04

M & J RESOURCES MANPOWER SERVICES INC.
SPACE 2D 2/F PACIFIC PLACE BLDG
539 ARQUIZA ST. ERMITA, MANILA
DAISY P. CARPIO
TEL 473-2846
2016/06/17

M & P EMPLOYMENT, INC.
RM 1570-A GEDISCO CTR 1564 A. MABINI ST.
ERMITA, MANILA
JOSEFINA M. DIANCO
EMAIL mp_employment@yahoo.com
TEL 303-0323
2015/09/20

M AND M PLACEMENT INTERNATIONAL
1931 QUIRINO AVE. COR
SINGALONG ST. MALATE, MANILA
BIENVENIDO A. DACASIN JR.
TEL (02) 521-7454/353-3166 FAX 533-568
2015/09/07

M.G.M. INTERNATIONAL RECRUITMENT SERVICES INC. (FOR ARRAS RES MNGT)
1352 GEN. LUNA ST. PACO, MANILA
ARLENE B. SHETTY
EMAIL mgm@mgmrecruit.net
TEL 536-8681/536-8682
2014/07/09

M.H.D. MANPOWER AND HUMAN DEVELOPMENT INC.
865 TRES DE ABRIL ST. PUNTA PRINCESA, CEBU CITY
CLARIBELLE JANE A ALFECHE
EMAIL mhdmanpower@gmail.com
TEL 032 520-1983
2014/11/25

M.R. INTL MANPOWER SERVICES INC.
NO. 1736-D DIAN ST. PALANAN, MAKATI CITY
DIONISIO L. ROMUALDO
EMAIL aroundphilms@yahoo.com
TEL 556-1744/804-0836 FAX 556-1744
2015/03/15


M.R.C. PROMOTION & MANAGEMENT INC.
RM 504 5/FJALANDONI BLDG
1444 A. MABINI ST. & R. SALAS ST.
ERMITA, MANILA
MA. ANA R. COLUMBRES
TEL 536-5919/ 450-1122 FAX 536-5919
2015/01/09

M.S. BRAINS INT'L MANPOWER SERVICES INC.
UNIT 1562B GEDISCO CENTER
1564 A. MABINI ST. ERMITA, MANILA
CYNTHIA A. LUGTU
TEL 522-5994/521-9050 TELEFAX 524-4489
2014/07/14


MAANYAG INTERNATIONAL MANPOWER CORP.
397 S. MARQUEZ SR., PHASE IV
GATCHALIAN SUBD, LAS PINAS CITY
MYRNA LUZ MANANSALA
EMAIL maanyaginternational.yahoo.com
WEBSITE www.mimcinternational.net
TELEFAX 808-4057/ 791-8374 FAX 825-4873
2016/03/05


MAB INT'L SERVICES INC.
UNITS 101 & 102 G/F #22 PURDUE ST. BRGY.
E. RODRIGUEZ CUBAO, QUEZON CITY
VILMA B. BURGOS
EMAIL contactmabis@qmail.com
WEBSITE www.mabintlservicesph.com
TEL 911-9991/911-1218 FAX 440-3033
2017/10/14


MABUHAY PERSONNEL & MNGT SRVS, INC.
G/F & 2/F EASTERN SUN BLDG 5059 FILMORE ST.COR. ARELLANO AVE., PALANAN, MAKATI CITY
EDWINA L. BEECH
EMAIL mabuhaypersonnel@yahoo.com
WEBSITE www.mabuhaypersonnel.com
TEL 853-7628 TO 29 FAX 853-7630
2014/08/09

MAGSAYSAY GLOBAL SERVICES INC.
G/F, THE TRAVELLER'S LIFE BLDG, 490 TM KALAW ST. ERMITA, MANILA
MARLON R. ROÑO
EMAIL lcalba@magsaysay.com.ph
WEBSITE www.mgsi_recruitment@magsaysay.com.ph
TEL 521-4497/ 521-4471 LOC 105 FAX 526-2091
2014/03/17

MAHMOOD MANPOWER SERVICES
3375 SAN JOSE ST. SAMPALOC, MANILA
SITTI AISA T. GUIBON
TEL 715-4176 FAX 716-3390
2015/07/10


MAISCOR (PHILS)INC.
M.H. DEL PILAR BO SANTOLAN
MALABON, METRO MANILA
MANUEL ABAD
TEL 294-6632 TO 36 FAX 294-6635
2014/09/18

MALAYAN TOWAGE & SALVAGE CORP.
RM. 101 ERECHEM BLDG. SALCEDO ST. LEGASPI VILLAGE, MAKATI CITY
CATALINO C. BONDOC
EMAIL salvtug@info.com.ph
TEL 818-3702 / 813-0696 / 759-2174 FAX 892-6616
2016/05/03

MALORATA INT'L MANPOWER AGENCY
GF#8 DELOS REYES ST. PROJ. 4, QUEZON CITY
MA. LORDA R. TALAVERA
EMAIL malorata_2000@yahoo.com
TEL 913-4075/437-9609 FAX 913-4661
2015/08/09

MANILA INT'L RECRUITMENT SERVICES, INC.
U-A 954 PRES. QUIRINO AVE. COR.
SAN MARCELINO ST. MALATE, MANILA
SEVERINA J. TINGEY
EMAIL mirsi@surfshop.net.ph
WEBSITE www.mirsi.net
TEL 524-8350 / 527-3625 FAX 524-0314
2015/11/07


MANILA RESOURCE DEV'T CORP. (TLA)
3450 FLORIDA ST. BRGY PALANAN, MAKATI CITY
FLORIAN M. VILLASENOR
EMAIL manred_corp@yahoo.com
WEBSITE www.manredphilippines.com
TEL (0632) 556-7945/556-7675/ 556-7970
FAX ( 632) 831-0491
2015/10/10


MANILA TRUST INT'L MANPOWER SERVICES INC.
60 HARVARD ST. E.RODRIGUEZ SR. AVE.
CUBAO, QUEZON CITY
LILY U. TIU
EMAIL mima@lucky0456.com
TEL 709-0549 FAX 709-0547
2016/05/04

MANPOWER ALLIANCE CORP.
UNIT 1403 14/F ROBINSONS EQUITABLE
TOWER ADV AVE. PASIG CITY
SYLVIA G. CANCIO
EMAIL macmanpower2@gmail.com
TEL 984-9878 / 984-6077 FAX 893-7537
2015/11/09

MANPOWER RESOURCES OF ASIA INC.
1ST AND 3RD FLOORS, DCL HOUSE, 2598 MANCHAS ST STA. CRUZ, MAKATI CITY
CHRISTOPHER DINO DUMATOL
TEL 890-7870 FAX 890-7815/890-7886
2022/07/11

MANUMOTI MANPOWER INTERNATIONAL INC.
4/F 1928 L. GUINTO ST. MALATE, MANILA
ELSA R. LAMSAL
EMAIL manumoti2@yahoo.com
TEL 353-0399 / 523-8097
2014/03/04

MARDEL INTERNATIONAL MANAGEMENT & SERVICES, INC.
634 QUIRINO AVE. TAMBO, PARANAQUE CITY
EPIFANIA F. BOYLE
EMAIL mardelinternational@yahoo.com
TEL 852-6249 FAX 852-5501
2016/06/17


MARI HUMAN RESOURCES INC.
S4A, 8, 20, 36 & 39 (G/F) 9B,10A, 19A, 33 B&C (2/F)
& S42 (3/F) MIDLAND PLAZA COND.
M. ADRIATICO ST. ERMITA, MANILA
CYNTHIA H. REYES
EMAIL marihuman@yahoo.com
TEL 467-2384/ 522-2064 FAX 310-5992
2015/06/20

MARIE GOLD INTL MANPOWER SERVICES
RMS 602, 603 & 603A 6TH FLR MRS BLDG
A. MABINI ST. ERMITA, MANILA
MARIA THERESA DA EUBANK
EMAIL mariegoldagency@yahoo.com
TEL 664-3347/254-5667
2016/07/13

MARION INTL MANPOWER AGENCY INC.
G/F UNIT 2, LHC SQUARE INC BLDG 74 15TH AVE. COR. MAIN AVE. MURPHY CUBAO, QUEZON CITY
MA. CECILIA M. MAGTUTO
E-MAIL marion_international_agency@yahoo.com
WEBSITE www.marionintl.com
TEL 440-9041
2016/05/29

MARIPOSA INT'L SERVICES COMPANY INC.
M/F & 2/F NO. 61 GIL PUYAT AVE., MAKATI CITY
REMEDIOS P. MEDINA
EMAIL remariposa@pldtdsl.net
TEL 843-7566 / 843-2978 FAX 844-9597
2014/10/08

MARIZ MANPOWER SERVICES
S502 AP BLDG. 1563 F. AGONCILLO
COR. P. GIL STS. MALATE, MANILA
WILFREDO M. AFAN JR.
EMAIL marizagency@yahoo.com
TEL 524-6623 / 530-8336/530-8337 FAX 524-9481
2015/10/26

MASTERS INTERNATIONAL PLACEMENT & CONSTRUCTION SERVICES INC. (TLA)
U-C, D& E EMERSON CONDO.
73 E. RODRIGUEZ SR. AVE., QUEZON CITY
ANITA M. YU
EMAIL anithayu@rediffmail.com
TEL 711-8607 /711-8615/783-7001/722-2958
FAX 712-2839
2015/10/24

MAX INTERNATIONAL PLACEMENT INC.
UNIT 6A, HIGH POINTE BLDG 1184 CHINO ROCES AVE. SAN ANTONIO VILLAGE, MAKATI CITY
JAMES P. MARTINEZ
EMAIL info@maxinternationalplacement.com
WEBSITE www.maxinternationalplacement.com
TEL 386-6880 FAX 556-1524
2016/01/11

MAYAN INTERNATIONAL STAFFING AGENCY INC.
RM 201, 2/F 1928 LEON GUINTO ST.
MALATE, MANILA
SHARON S. BARTE
EMAIL misai_ebp@yahoo.com
TEL (02) 498-0350/353-3718 FAX (02) 353-3718
2016/06/04

MAYON INTERNATIONAL TRADING CORP.
2/F BLDG 1 2075 M. H. DEL PILAR ST.
MALATE, MANILA
MA. CONCEPCION VICTORIO
EMAIL apply_mayon@yahoo.com
WEBSITE mayoninternational.com
TEL 567-0309 FAX 536-7971
2016/05/17

MAYONVIEW INTERNATIONAL MANPOWER SERVICES
R303&304 EAST 21 BLG 1724 A MABINI ST. MALATE, MANILA
JOVITA P. DACQUIL
EMAIL info@mayonview.com
WEBSITE www.mayonview.com
TEL 404-0365 FAX 404-0365
2015/07/14

MECCAJ MANPOWER INTERNATIONAL SERVICES
RM 312, 314 & 316 DISCOVERY PLAZA
1674 A. MABINI ST. MALATE, MANILA
CYNTHIA L. HAMLIG
EMAIL meccaj_manpower@yahoo.com
TEL 523-1722 TELEFAX 533-1934
2016/02/21

MECPREGO INTERNATIONAL INC.
R352,357,359,363,365,367,369 & 371 RAMAGI BLDG 1081 P GIL ST. PACO, MANILA
SALVACION V. LOSBAÑES
TEL 311-6968 FAX 310-0571
2017/06/22

MECTAP INT'L PLACEMENT SERVICES, INC.
RM 105-106 VIR BLDG 1840 E.
RODRIGUEZ SR. AVE. CUBAO, QUEZON CITY
METELINA B. FORMENTO
EMAIL mectap_agency@yahoo.com
TEL 721-1015 / TELEFAX 722-0535
2014/11/15

MEDICAL STAFFING RESOURCES INC.
5/F ACCELERANDO BLDG
395 SEN. GIL PUYAT AVENUE, MAKATI CITY
HONORATO J. DE LEON
EMAIL msr@medicalstaffing.com.ph
WEBSITE www.medicalstaffing.com.ph
TEL 890-4301 TELEFAX 890-9175
2017/11/03

MEGA MANPOWER CORPORATION
RM 401 & 502 GEDISCO TERRACE
1148 ROXAS BLVD. MALATE, MANILA
MARIO S. CHUA
EMAIL megamanpower@hotmail.com
TEL 524-6636/ 522-0185 / 522-0149 FAX 524-6637
2016/03/29

MEGA-PRO INTERNATIONAL RESOURCE INC.
U810-811 8/F PHILAXA LIFE BLDG CENTER
1286 SEN. GIL PUYAT AVE., MAKATI CITY
EMAIL info@megaprointernational.com
WEBSITE www.megaprointernational.com
TEL 403-0451 TELEFAX 888-6350/883-352
2016/01/21


MEIDEN WAY MANAGEMENT SPECIALIST
G/F & 2/F 615-D INEZ ST. GAMBAN, PASAY CITY
ALEXANDER M. NUÑEZ, JR.
EMAIL meiden_way@yahoo.com
TEL 889-3569
2015/07/08


MELAKOM GLOBAL SERVICES INC.
COMML UNITS 3 & 9, WYNN PLAZA,
1674 LEON GUINTO COR MALVAR & AGONCILLO STS. MALATE, MANILA
ANTONIO F. MENDIOLA JR.
EMAIL contact@melakom.com/melakom_global@yahoo.com
WEBSITE www.melakom.com
TEL 527-4257/525-3333
2016/05/10


MEMERE INTL RECRUITMENT CO. INC.
UNIT 4 (GF) PACIFIC CORPORATE CTR 131
WEST AVENUE, QUEZON CITY
ALFREDO A. MERCADO
EMAIL memere_international@yahoo.com
TEL 441-5255/ 376-6573
2014/02/25

MERCAN CANADA EMPLOYMENT PHILS INC.
U-502 & 506 GALLERIA CORP. TOWER
EDSA COR ORTIGAS AVE., QUEZON CITY
JOSE EDUARDO S. YAZON
EMAIL info@mercanrecruit.com
WEBSITE www.mercanrecruit.com
TEL 910-8010 TO 14 TELEFAX 910-8014
2014/07/20


METRO GLOBAL SEARCH INTERNATIONAL NETWORK CORP.
R307-308 3/F JADE BLDG 71 AURORA BLVD QUEZON CITY DOÑA IMELDA, QUEZON CITY
JASMIN S. LIM
TEL 254-3562
2015/10/05

METROPOLIS MANPOWER & TRADING CORP.
RMS 103 (GF), 205 (2F) & 307 (3F) GOLDEN SUN BLDG II 29 MINDANAO AVE. PAG-ASA, QC
CARINA MARILYN FREDELUCES
EMAIL metropolismanpower@yahoo.com
TEL 382-5224/ 570-7759
2016/03/07

MHYNINOS PROMOTION INT'L INC.
3/F-C MNR BLDG 52 5TH AVENUE
MURPHY CUBAO, QUEZON CITY
TEL 439-8538
2016/06/16

MICHAELANGELO MANPOWER EXPONENT INC.
SUITE 401 A.P. BLDG
F. AGONCILLO ST. ERMITA, MANILA
ALEJA R. REDITA
EMAIL contact@mmei.biz
WEBSITE www.mmei.biz
TEL 526-7305/881-1659/310-5508
2015/08/07


MIDMAC MANPOWER SERVICES & PLACEMENT CORPORATION
S 410 ERMITA CTR BLDG 1350 ROXAS BLVD
ERMITA, MANILA
ABDUL Y. HADJISALAM
EMAIL midmac.philippines@yahoo.com
TEL (632) 354-1132 FAX (632) 354-1182
2016/06/30

MIDOL INTL HUMAN RESOURCES INC.
MIRBEN BLDG B #8 MC ARTHUR ST.
LUZON AVE., QUEZON CITY
EDELMIRA M. CANLAS
EMAIL lackymidol@yahoo.com
WEBSITE www.lycahr.com
TEL 931-3184 FAX (02) 364-9989
2015/05/02

MIGRANT WORKERS MANPOWER AGENCY INC.
19/F COLONEL SALGADO ST. WEST KAMIAS, QC
THERESA M. CERALDE
TEL 788-5712
2016/05/08

MIND RESOURCES CORP.
RM-209, 210, 401-D GEDISCO CTR
1564 A. MABINI ST. ERMITA, MANILA
MARIFE G. MURILLO
TEL 302-2990 TO 92 FAX 302-2992
2014/08/02

MING HWEE MANPOWER RECRUITMENT INC.
G/F 47 DAPITAN ST., PASAY CITY
LIBERTY V. BERGONIA
TEL 400-6634 FAX 400-0663
2014/08/24


MIP INTERNATIONAL MANPOWER SERVICES
MEZZ & 3/F MIP BLDG 28 GSIS AVE.
GSIS VILLAGE PROJ. 8, QUEZON CITY
MARCELINA PAGSIBIGAN
EMAIL mip@tri-isys.com
TEL 927-3368 / 920-6808 FAX 927-6801
2014/09/01

MIRBEN INTERNATIONAL MANPOWER SERVICES
G/F MIRBEN BLDG #8 BERNARDO COMPD
MC ARTHUR ST. LUZON AVE., QUEZON CITY
MIRIAM M. MONDRAGON
EMAIL mirben@pacific.net.ph
TEL 951-6072/951-6075 FAX 951-2752
2014/09/06

MISSION WAY MANPOWER SERVICES INC.
G/F UNITS-A&B (2/F) &3B 1828
SAN MARCELINO ST. MALATE, MANILA
FERDINAND E. MAGSINO
EMAIL missionwaymanpower@yahoo.com
TEL 522-7386/ 302-2007 FAX 302-2006
2016/ 03/19


MITAC OVERSEAS MANPOWER CORP.
7/F JEMARSON BLDG 1618 P. HIDALGO
LIM ST. MALATE, MANILA
GAUDENCIO C. MORALES
EMAIL mitac_jelhr@yahoo.com
WEBSITE www.mitac_momc@yahoo.com
TEL 353-2286 TELEFAX 353-2290
2016/05/24

MITCH INTERNATIONAL RECRUITMENT
AGENCY INC.
G/F FSR BLDG, 1015 PRES. QUIRINO AVE.
MALATE, MANILA
CORAZON C. SEGAWA
EMAIL mitchproduction_08@yahoo.com
TEL 533-8049 TELEFAX 523-8075
2014/03/28

MIVIAN INT'L MANPOWER AGGREGATE INC.
3/F VISTAMAR BLDG 7805 MAYAPIS COR.
ST. PAUL STS. SAN ANTONIO VILL., MAKATI CITY
GEORGE A. CABARLOC
EMAIL mivian_gac@yahoo.com
TEL 899-8518/899-8519 FAX 896-6480
2016/01/13

MMD GLOBAL MANPOWER SERVICES CO.
RMS 407 & 408 (4/F) MRS BLDG
#1431 A.MABINI ST. ERMITA, MANILA
ROMUALDO N. DUSABAN JR
EMAIL mmd-npi@mmdglobal.com
WEBSITE www.mmdglobal.com
TEL 487-7659 FAX 708-8520
2015/12/03

MMG INT'L MANPOWER SERVICES CORP.
RM 302 3/F HREMR BLDG 077 RIZAL ST.
SAN JOSE BALIUAG, BULACAN
ROSELLE M. BALTAZAR
EMAIL mmg_international@mmg-imanpower.org
WEBSITE www.mmg-imanpower.org
TEL (6344) 798-3098 TELEFAX (6344) 798-0097
2016/ 05/30

MMM INTERNATIONAL PLACEMENT CORP.
G/F AND 3/F1316 M. H. DEL PILAR ST.
ERMITA, MANILA
MELECIO L. GICO JR.
EMAIL mmmplacement.02@gmail.com
TEL (02) 391-6806 FAX 02-404-0326
2014/09/23

MMML RECRUITMENT SERVICES INC.
G/F & RMS 201 TO 203 ANWELH BLDG
2079 M. H. DEL PILAR ST.MALATE, MANILA
AMANDA L. ARANETA
EMAIL mmml2079@hotmail.com
TEL 523-9859 / 527-0625 FAX 303-3098 / 527-0609
2015/06/02

MMS PLACEMENT INT'L, INC.
U5 FINLANDIA TWNHOMES,1700 DIAN &
FINLANDIA STS. SAN ISIDRO, MAKATI CITY
VIRGINIA R. LANOY
TEL 887-1825/887-1816 FAX 887-1831
2016/06/11

MONDIAL OVERSEAS CORPORATION
2/F FILOMENA BLDG 477
E. RODRIGUEZ SR. AVE. CUBAO, QUEZON CITY
MA. LUISA A. SANGIL
EMAIL mondialmain88@yahoo.com
TEL 412-2797/ 415-2174
2014/07/27

MOONSHERA INTL MANPOWER SERVICES INC.
2/F 1505 M.H. DEL PILAR ST. COR.
R. SALAS ST. ERMITA, MANILA
SALVADOR F. DOMASIAN
TEL 254-9986/708-5246/ 09192439962
TELEFAX 708-5246
2014/06/27

MORI INTERNATIONAL AGENCY CORPORATION
1466 L. GUINTO ST. ERMITA, MANILA
DOMINGO CAROLA
EMAIL mori@mindgate.net
TEL 523-6693/ 400-9024 FAX 525-7738
2015/04/10

MOTHER'S WAY OVERSEAS MANPOWER SPECIALIST CORP.
NO. 10 MA. ISABEL DE ROSSI ST.
MULTINATIONAL VILLAGE, PARAÑAQUE CITY
MARY MEI A. VICTORINO
EMAIL mothersway@yahoo.com
WEBSITE www.mothers.ph.com
TELEFAX 828-4669
2014/12/28

MPL INTERNATIONAL CORPORATION
2/F-A VICTORIA BLDG 429 GUERRERO ST.
COR UN AVE. ERMITA, MANILA
RUFO C. ORENCIA JR.
TEL 526-0891FAX 526-0890
2015/03/27

MRH GLOBAL PERSONNEL SERVICES INC.
U101 P&R MANSION
1515 STO. SEPULCRO ST. PACO, MANILA
MARVILYN C. RACUYA-HICKS
EMAIL mrhglobalservices@yahoo.com
WEBSITE www.mrhglobalservices.com
TEL 588-0429 /561-6551/564-5828 FAX 339-1324
2014/10/12

MSL STARS HUMAN RESOURCES CORP.
UNIT 3-D, ASTORIA BLDG,
1170 A. MABINI ST. ERMITA, MANILA
LORNA R. DEE
EMAIL msl.stars@ymail.com
TEL 353-1536 FAX 353-1895
2015/06/15


MULTI RESOURCES DEVELOPMENT CORP.
NO. 14 UNITED STREET KAPITOLYO, PASIG CITY
LINCOLN L. TAN JR.
EMAIL mrdc@philonline.com / mrdc_ph@hotmail.com
TEL 525-4513/521-1271 FAX 521-4429
2014/11/20

MULTI STAR INTERNATIONAL INC.
2492-16 DE AGOSTO ST.
COR TOLENTINO ST., PASAY CITY
MANUELITA L. ALBINO
EMAIL multistar_inter_inc@yahoo.com
TEL 906-2998/ 885-7652 FAX 302-1316
2016/ 04/23

MULTI-ORIENT MANPOWER & MGMT SRVCS INC.
G/F RECRAA I BLDG VITALEZ COMP.
SUCAT, PARANAQUE CITY
FLORA P. OCAMPO
TEL 829-3629/ 825-7956 TO 59 FAX 825-5289
2016/02/26

MURAKEN INT'L MANPOWER SERVICES
RMS 401 A & B AND 403 4/F VAREB MANSION
1679 A. MABINI ST. MALATE, MANILA
CLARISA P. MURAI
EMAIL muraken.intl@yahoo.com
TEL 525-7391/ 526-0697
2016/ 05/05

MY INTERNATIONAL MANPOWER CORP.
DOOR #2 ILOILO ASIAN LUMBER & HARDWARE INC. BLDG., ILOILO CITY
HEIDI D. ASUNCION
EMAIL myiloilo_2011@yahoo.com
WEBSITE www.myinternational2010.com
TEL (033)509-2550 FAX (033) 320-7472
2016/01/02

MYRIAD HUMAN RESOURCE & SERVICES INC.
941 P. LOPEZ ST., MANDALUYONG CITY
MICHELLE J. SEARBY
EMAIL myriad@pldtdsl.net
TEL 532-0014 / 815-0912 FAX 892-7287
2014/05/15

N R S PLACEMENT INC.
RMS 1562-A & 1574-A GEDISCO CENTRE
1564 A. MABINI ST. ERMITA, MANILA
ANTONIO R. SORIANO
EMAIL nrsphils@yahoo.com
WEBSITE www.nrsplacementicn.com
TEL 254-7892 / 254-7893
2017/01/10

N'QUEEN OVERSEAS EMPLOYMENT
UB 1676 DIAN ST. SAN ISIDRO, MAKATI CITY
NELY R. PASTORES
TEL 666-0019 FAX 845-0712
2015/12/06

NAIMI MANPOWER SERVICES CORP.
VETERANS EXTN. TUMBAGA ZAMBOANGA CITY
JOSEPHINE E. SARDUA
TEL 992-6190
2016/02/18

NAMIKO INTERNATIONAL AGENCY INC.
97 NEW YORK ST. COR OXFORD ST.CUBAO, Q.C
MANUELA S. TINIO
TEL 437-4457 FAX 911-8736
2014/10/27

NAPTRON INTERNATIONAL PLACEMENT AGENCY
2/F #38 ALABANG-ZAPOTE ROAD
ZAPOTE, LAS PINAS CITY
NAPOLEON M. MEDINA
TEL 871-8847/ 846-3472 FAX 871-8959
2016/05/27

NAWRAS MANPOWER SERVICES INC.
2/F, 1769 A. MABINI ST. MALATE, MANILA
ANTONINA P. ABURAYYAN
EMAIL applications@nawras.com.ph
WEBSITE www.nawras.com.ph
TEL 303-5001 to 09 FAX 524-5328
2016/04/22

NEOSTAR INTL MANPOWER SERVICES
RMS 205, 206, 207, 208 & 209, 2/F TDS BLG 72 KAMIAS RD., QUEZON CITY
KRISTOFFER J. EVANGELISTA
EMAIL neostar@ph.intel.net
TELEFAX 436-2992
2016/06/14

NETWORK MANAGEMENT RESOURCES CORP.
UA 5/F EAST 21 MLA BLDG
1724 MABIN ST. ERMITA, MANILA
JORGE R. PEREZ
EMAIL info@network.com.ph
WEBSITE www.network.com.ph
TEL 450-8290 TO 92 TELEFAX 522-0216
2016/03/31


NEVIKA HUMAN RESOURCE INTERNATIONALE INC
5151 B & D FILMORE ST. PALANAN, MAKATI CITY
BERGIDA G. NEVAL
EMAIL nevikahri@yahoo.com
WEBSITE www.nevikahri.multiply.com
TEL 919-0269 TELEFAX 728-3334
2014/10/16


NEW ERA PLACEMENT AGENCY CO.
UNIT 2 LAS AZOTEAS #78 9TH AVE. CUBAO Q. C.
RUFO D.C. DIMAANO
TEL 912-0430/421-0667 FAX 421-3897
2015/05/28


NEW LIFE OPPORTUNITIES PLACEMENT
AGENCY INC.
U4 G/F & BASEMENT 1 LPL GREENHILLS COND
#17 EISENHOWER GREENHILLS, SAN JUAN
MARIETTA PELEGRINO
EMAIL newlifeopp.canada@gmail.com
TELEFAX 477-7760
2014/01/26

NHRFI HUMAN RESOURCES INTL INC
2/F (RIGHT WING) RIZAL TOWER
4474 SINGIAN ST. MAKATI CITY
ROSALINA AGUILOS
EMAIL sunace_services@yahoo.com
TEL 899-3918 FAX 818-4647
2015/01/31

NIR PLACEMENT CENTER INC.
UNIT 3 (2/F& 4/F) NO. 267 P.TUAZON ST. NEAR 15TH AVE. CUBAO, QUEZON CITY
JUPITER A. BAYLON
EMAIL nirplacement@gmail.com
TEL 499-9779 FAX 921-0568
2015/09/26

NON-STOP OVERSEAS EMPLOYMENT CORP.
1712 A.MABINI COR C.ALONZO STS.
MALATE, MANILA
JOVITO SERMONIA JR.
EMAIL noec@nonstopoverseas.com
WEBSITE www.nonstopoverseas.com
TEL 400-9441 TO 42 FAX 400-9439/521-9210
2015/03/01


NOOR INT'L PERSONNEL SERVICES INC.
1955 LEON GUINTO ST. MALATE, MANILA
CECILE TANWANGCO
EMAIL noornoornoor@hotmail.com
WEBSITE www.noorintl.com
TEL 525-1953 / 524-6198 FAX 525-1928
2015/05/12

NORTHWEST PLACEMENT INC.
CAROLINE BLDG 415 PLAZA NSTRA DE GUIA ST. ERMITA, MANILA
CAROLINE R. ROGGE
EMAIL nwest@skyinet.net
TEL 524-2984 / 523-9962 FAX 521-8949/ 815-4259
2016/01/31

NOUPA AL ZAABI MANPOWER SERVICES
911 J. NAKPIL ST. MALATE, MANILA
JEAN P. NACINO
TELEFAX 522-769 / 484-1403
2015/03/16

NOVATION RESOURCES PHIL. INC.
U203 PACIFIC CORPORATE CENTER
131 WEST AVE. QUEZON CITY
ROLAND I. PESTANO
EMAIL inquiries@novationresources.com
WEBSITE www.novationresources.com
TEL 372-2288 FAX 372-3388
2015/07/24

NSNT MEDICAL PLACEMENT &
ALLIED SERVICES INC.
G/F 1404 SN. GREGORIO ST. PACO, MANILA
NAIDO B. DULDULAO
TEL 563-4369 / 561-1511 FAX 562-8042
2017/04/25

NYD INTL PLACEMENT AGENCY INC.
UNIT 305 JOVAN CONDOMINIUM SAMAT ST.
MANDALUYONG CITY
ROWENA R. MACEREN-PARAGAS
EMAIL nyd@info.com.ph
TEL 718-3695 FAX 534-5838
2015/08/23

NZY INT'L MANAGEMENT SERVICES INC.
1913 (G/F & 2/F) AND 1911 (2/F)
SAN MARCELINO ST. MALATE, MANILA
NORMA Z. YU
EMAIL normazyu@yahoo.com
TEL 526-9181/5167057 FAX 521-9357
2015/04/19

O.T.G. INTL PLACEMENTS AGENCY
UNITS 8A,16 AND 29 (2F), MIDLAND PLAZA COND, M. ADRIATICO ST. ERMITA. MANILA
ORLANDO T. GOPEZ
TEL 536-7281/339-9507 FAX 536-8760
2016/06/13

OASIA GLOBAL RESOURCES INC.
PENTHOUSE UNIT, EMERALD PLACE BLDG.
604 SHAW BLVD. PASIG CITY
JOSE MA. MARTIN M. CHENG
EMAIL hr.oasia@gmail.com
WEBSITE www.oasiaglobal.com
TEL 637-5249 / 638-1528 / 633-4887
FAX 637-6700
2017/03/26

OCEAN DYNAMIC INTERNATIONAL CORP.
5/F, FERGUSON PARK TOWER, 1129 M.H. DEL PILAR COR. A. FLORES STS. ERMITA, MANILA
HENRY C. UY JR.
EMAIL h.uy@odi-ph.com
TEL 526-7728
2016/01/28

OFW WORKBASE INC.
U1003 10/F TRADE & FINANCIAL TOWER
7 AVE. & 32 ST. BONI GLOBAL, TAGUIG CITY
ROWENA S. SABLAN
EMAIL admin@ofw.workbase.com
WEBSITE www.ofw.workbase.com
TELEFAX 478-5957
2014/05/30

OLM INTERNATIONAL JOB PLACEMENT CORP.
G/F VERMONT TOWER J.NAKPIL ST.
MALATE, MANILA
RELINDA R. MALANUM
EMAIL olm2k@mozcom.com/olm2k@yahoo.com
TEL 525-1139 /526-6679 FAX 524-5013
2014/08/25


OMANFIL INTL MANPOWER DEV'T CORP.
RODEO BLDG. 802 (KM 18) WEST SERVICE RD.
SOUTH SUPERHIGHWAY, PARANAQUE CITY
ROSALINDA R. DE OCAMPO
EMAIL manpower@omanfil.com.ph/ apply@omanfil.com
WEBSITE www.omanfil.com
TEL 821-1650 TO 55/822-2141 TO 45
FAX 824-3549/822-2144
2026/09/25


ONE WORLD EMPLOYMENT NETWORK INC.
4/F RM 405-407 JS CONT. BLDG
423 MAGALLANES ST. INTRAMUROS, MANILA
NILO L. GEONZON
EMAIL recruitment@oneworld.com
WEBSITE www.oneworld.com.ph
TEL 527-5542/521-5276 FAX 521-0461
2017/06/21

ONLINE HIRING CORP.
G/F NO. 1736-A DIAN ST. PALANAN, MAKATI CITY
MA. ISABEL S. BAUTISTA
EMAIL online.hiring.corp@gmail.com
TEL 551-4786
2014/11/10

OPTIMUM RECRUITMENT & INTERNATIONAL DEPLOYMENT INC.
UNIT F, 2117 VOLTA ST. SAN ISIDRO, MAKATI CITY
MARY ABEGAIL LIM ONG
TEL 828-1649 FAX 353-6429
2015/04/04

ORANGE INTL RECRUITMENT SERVICES INC.
2654 BAUTISTA ST. MALATE, MANILA
IRENE S. DARIO
EMAIL rafael.b@orangeph.com
WEBSITE www.orangeph.com
TEL 523-7834 / 523-7927
2014/11/20

ORIENT HOLDINGS PHILS. GROUP OF COMP. INC.
UNIT 4 AGONCILLO TOWNHOMES
1318 AGONCILLO ST. ERMITA, MANILA
LUCIA B. SIMON
EMAIL ohpi2002@hotmail.com
TEL 498-1579 FAX 353-9778
2016/05/30

ORION SITE MEDLINK (OSM) INTERNATIONAL RESOURCES INC.
G/F RAMAN COND 1130 CHINO ROCES AVE., MAKATI CITY
JOAN NINA OSENA-BARRETTO
TEL 899-5549
2014/01/17

OROBLESS INTERNATIONAL RECRUITMENT AGENCY SERVICES INC.
MEZZ & 2/F OKT-KURA BLDG L1B1 R.RODRIGUEZ AVE. MOONWALK, PARANAQUE CITY
CHRISTINA N. OROLA
EMAIL orobless@mozcom.com
FAX 776-0097/776-0084
2014/02/21

ORTIZ AGENCY & EMPLOYMENT SERVICES INC.
U201 AVE. SQUARE GARDEN 532 UN AVENUE &
J .BOCOBO ST. ERMITA, MANILA
ESTENELY C. VALENTIN
EMAIL ortiz_agenzy@yahoo.com
TEL 559-7427
2014/12/27

OSIMS ORIENTAL SKILLS INTERNATIONAL MANPOWER SERVICES INC.
S-502 JALANDONI BLDG
1444 A. MABINI ST. ERMITA, MANILA
JOSEPHINE P. VILLANUEVA
EMAIL oriental_skills@yahoo.com
TEL 528-4368/ 450-1882 FAX 528-4372
2015/04/02

OUR LADY OF MT. CARMEL GLOBAL E-HUMAN RESOURCES INC.
RM 406 MRS BLDG 1431
A. MABINI ST. ERMITA, MANILA
ADRIAN R. BRIONES
TEL (02) 708-6675 FAX (045) 860-5977
2014/11/07

OVATION ART & SKILLS MANAGEMENT RESOURCES, INC.
G/F&2/F 550 ANTIPOLO ST. SAMPALOC, MANILA
ROMEO R. MALCAMPO
EMAIL ovationinternational@yahoo.com
TELEFAX 354-0352
2016/02/06

OVERSEAS PROFESSIONAL ACHIEVERS INTERNATIONAL (OPAS) INC.
1/F, 2F, & 3A (3/F) 287 P.TUAZON COR 18TH AVE.
CUBAO, QUEZON CITY
CONSOLACION J. SANTOS
EMAIL applications@opasglobalagency.com
WEBSITE www.opasglobal.comagency
TEL 421-9875/913-2572 FAX 912-0057
2014/08/25

OWI GROUP MANILA INC.
UNIT-D 3/F GLASS TOWER BLDG NO. 115C PALANCA ST. LEGASPI VILLAGE, MAKATI CITY
CIRILO E. DORONILA
TEL 812-5424 FAX 830-0194
EMAIL manila@owigroup.com.ph
TEL 812-5424 FAX 830-0194
2014/05/05

OZEM INTL PLACEMENT SERVICES INC.
UNITS 1904 & 1906 PILAR HIDALGO LIM ST.
MALATE, MANILA
FE MARIE. D. VILLAFUERTE
EMAIL info@ozem.com.ph
TEL 708-8248 / 708-8249 / 708-6744
2016/12/24

PACIFIC ACE HUMAN RESOURCES CORP.
G/F PAMCOR BLDG PASCOR DRIVE
STO. NINO, PARANAQUE CITY
ROGELIO A. DIO
EMAIL pahrc@pacific-ace.com
WEBSITE www.pacific-ace.com
TEL 852-3067/852-3068 FAX 852-6714
2015/06/16

PACIFIC BUSINESS VENTURES INC.
592-B QUIRINO AVENUE, TAMBO PARANAQUE
MARGERY A. CENTENO
EMAIL pacificbusinessventuresinc@gmail.com
TEL 553-9604
2016/05/20

PACIFIC E-LINKS INTL RECRUITMENT CORP.
6/F MG BLDG 150 AMORSOLO ST.
LEGASPI VILLAGE, MAKATI CITY
FELICER M. NAPEÑAS
TEL 752-7304 FAX 752-7305
2016/06/08

PACIFIC MEDITERRENIAN INTERNATIONAL MANPOWER AGENCY INC.
SUITE A TO E 3/F TAFT BUSINESS CENTER
2143 MALATE, MANILA
GEMMA A. DOLLENTAS
EMAIL pmi_manpower@yahoo.com
WEBSITE www.skilledonline.com
TEL 536-3438
2014/01/13

PACIFIC SEAMEN SERVICES INC.
UNIT 33&35 COLUMBIA TOWER ORTIGAS AVE.
MANDALUYONG CITY
EXEQUIEL R. FRANCISCO
EMAIL pacsea@philseamen.com.ph
WEBSITE www.philseamen.com.ph
TEL 726-3351 FAX 726-9424
2015/02/14

PANASCO PHIL. RECRUITMENT AGENCY CORP.
145 LANDCO CORP CTR 11/F
UNIT 114 BAJADA, DAVAO CITY
PHILIP S. PANTOJAN
EMAIL pdm1004@yahoo.com.kr
TEL 221-0921/226-2003/222-5753
2015/05/17

PARAS ENTERPRISES
2/F to 5/F 2118 GIL PUYAT AVE. COR.
LEVERIZA, PASAY CITY
AMELIA S. PARAS
EMAIL irecruit.info@yahoo.com.ph
TEL 697-0435
2014/08/06

PARIS INTERNATIONAL MANPOWER INC.
UNIT 1170 -C ASTORIA BLDG A. MABINI ST.
ERMITA, MANILA
EMAIL adworkers@yahoo.com
TEL 524-8520 / 525-5389 / 524-7743 FAX 525-6327
2015/01/31

PARMAN INC.
7/F MGF CHAMPACA BLDG AMORSOLO ST. LEGASPI VILLAGE, MAKATI CITY
JOEL S. FERRER
EMAIL parman@parmaninc.com
WEBSITE www.pamaninc.com
TEL 818-5971/818-5973 FAX 818-1382
2014/08/27

PASSAGES MANPOWER INC.
U402-403 4/F GGB BLDG PASCOR DRIVE
STO. NINO, PARANAQUE CITY
GEORGE DE JESUS PAY JR.
TEL 852-7728 FAX 825-7377
2015/03/28

PAX INTEGRATED SOLUTIONS INC.
RMS 607& 608A, CITYLAND 10
6815 AYALA AVE., MAKATI CITY
DANILO A. ONATE
EMAIL pax@pax2003.com
WEBSITE www.pax2003.com
TEL 812-8185
2017/05/27


PERFECT EMPLOYMENT AGENCY CORP.
3/F PADILLA SQUARE BLDG. PADRE FAURA ST. CORNER MA. OROSA ST. ERMITA, MANILA
MERLITO C. UY
EMAIL perfectemployment2012@yahoo.com
TEL (02) 310-1715
2016/05/04

PERIDOT INTERNATIONAL RESOURCES, INC.
UA&B #1845 DIAN COR BOYLE STS.
PALANAN, MAKATI CITY
RAQUEL E. BRACERO
EMAIL wbbm@skyinet.net
WEBSITE www.Peridot.tk
TEL 552-7826 TO 27 FAX 833-3170/732-8481
2014/08/10

PERPETUAL HELP PLACEMENT SERVICES INTERNATIONAL INC.
G/F & BSMNT HEALTH TOWER BLDG. UPHR MED CTR COMPD PAMPLONA, LAS PIÑAS CITY
MARK CARLO O. TAMAYO
EMAIL perpetualhelpplacement@gmail.com
WEBSITE www.perpetual-placement.com
TEL 846-3257/ 874-8515 loc. 569 FAX 846-3257
2016/03/24

PERT/CPM MANPOWER EXPONENTS CO. INC.
STE 2 & 3 COLORADO APT 1334 F.AGONCILLO ERMITA, MANILA
ROMEO P. NACINO
TEL 521-9079/302-1604/536-2436 FAX 521-9053
2016/03/23

PETRO-FIL MANPOWER SERVICES INC.
SUITE 404, 405 & 5/F MILANDRE CENTRE
982 QUEZON AVE., QUEZON CITY
ULYSSES L. GALLEGO
EMAIL info@petro-fil.com
WEBSITE www.petro-fil.com
TEL 333-3217
2014/04/11

PHATES MANAGEMENT RESOURCES INC.
UNIT 710 7/F CITYSTATE CENTER
709 SHAW BLVD, PASIG CITY
JESUS PEDRO A. CARANDANG
EMAIL phatesmngt@yahoo.com
TEL 638-3443 FAX 637-2958
2014/05/07

PHIL ASSIST LIFE MANPOWER CORP.
U201-203 CYA CORP. CENTER 282 EDSA EXTENSION, PASAY CITY
EMAIL recruitment.philassistlife@yahoo.com
WEBSITE www.albaydainternational.com
TEL 854-7737/891-4679 FAX 891-7679
2015/09/19

PHILAFRICA TECHNICAL RESOURCES INC.
19 YAKAL COR NARRA STS.
ANIBAN 1 BACOOR, CAVITE
JOSUE D. BACOLOD, JR.
EMAIL phila@pldtdsl.net
WEBSITE philaf@pacific.net.ph
TEL (046) 417-1184 FAX (046) 417-4151
2015/03/02

PHILAMASIA LABOR POOL INC.
U-B 2001 QUIRINO AVE. COR.
SAN MARCELINO ST. MALATE, MANILA
DOMINGO F. GONZALES
TEL 02-254-5785
EMAIL philamasia@yahoo.com
2014/01/27

PHIL-APEX PLACEMENT AGENCY INC.
2/F NO. 10 7TH LACSON ST. BACOLOD CITY
ALAN M. NUEGA
TEL (034) 434-2161 FAX (034) 434-8594
2014/03/12

PHILASIA HUMAN RESOURCES INC.
28/F TRIDENT TOWER 312
SEN. GIL PUYAT AVE. MAKATI CITY
BABY ADELIZA S. ARELLANO
TEL 552-3617 FAX 885-7417
2015/04/25

PHILCANGO INTL. RECRUITMENT SERVICES INC.
NO. 3 PADRE DIEGO CERA AVE.
MANUYO, LAS PINAS CITY
REBECCA C. DALUMPINEZ
EMAIL philcango.international@gmail.com
WEBSITE www.internationalmanpower.com.ph
TEL 806-7232/974-8665 FAX 829-6939
2014/06/09

PHILEMPLOY SERVICES AND RESOURCES INC.
U-801 PEARL OF THE ORIENT TOWER 1240 ROXAS BOULEVARD ERMITA, MANILA
BAYANI L. FONTANILLA JR.
EMAIL philemploy2011@yahoo.com
TEL 559-9840 / 567-1989
2016/03/07

PHILIPPINE HOSPITALS & HEALTH SVCS. INC.
U5 B2 & 5C TRANS-PHIL HSE 1177 C.ROCES
COR BAGTIKAN ST., MAKATI CITY
RODOLFO S. DE LARA
EMAIL phhs@phhsi.com
WEBSITE www.phhs.com.ph
TEL 899-1850/ 897-2406/ 895-0831 FAX 897-4743
2016/05/23

PHILIPPINE IRON CONSTRUCTION &
MARINE WORKS INC.
2/F #6 JOE BORRE ST.
BRGY BAGONG ILOG, PASIG CITY
RAFAEL MA. C. RUMUALDEZ
TEL 672-1816 TO 17 672-1819 FAX 671-6895
2015/12/18

PHILIPPINE-RN RECRUITMENT AGENCY INC.
RM-201 CABRERA BLDG 1
TIMOG AVE., QUEZON CITY
EDWARD V. VEGA
EMAIL SalesMarketing@Philippine-rn.com
WEBSITE www.Philippine-RN.com
TEL 926-5005/426-9268 FAX 926-5007
2014/09/05

PHILNOS CORPORATION
3/F OAC BLDG 27 SAN MIGUEL AVE.
ORTIGAS CENTER, PASIG CITY
MABEL THELMA MASANGKAY
EMAIL apply@philnos.com.ph
WEBSITE www.philnos.com.ph
TEL 687-1978/687-3175/687-3149
FAX 687-1979/638-9498
2014/09/14


PHILQ MANPOWER SERVICES INC.
NO. 4 SCOUT ALBANO SOUTH TRIANGLE
DILIMAN, QUEZON CITY
ALFREDO C. PANGAN
EMAIL hr.pqmsi@yahoo.com / hr@philqmanpower.com
WEBSITE www.philqmanpower.com
TELEFAX 376-5306
2014/04/21

PHILQUEST INTERNATIONAL MANAGEMENT AND SERVICES CONTRACTOR
255-MCARTHUR HIGHWAY KARUHATAN VALENZUELA CITY
THELMA V. UANANG
EMAIL philquestinternational@yahoo.com
WEBSITE www.philquest.com
TEL 291-5305/ 444-5112/ 432-7123
FAX 293-1301
2014/07/29

PHILSTAR INTERNATIONAL SERVICES CORP.
RM 202 & M01 CECILEVILLE BLDG.
1211 QUEZON AVE., QUEZON CITY
ALEX S. BATAC
EMAIL philstarintl@yahoo.com
TEL 475-4042
2016/08/22

PHIL-TEX STAFFING SERVICES INT'L INC.
UH2 12 J2 2//F EMERALD GREEN BLDG CV
STARR AVE. PAMPLONA, LAS PINAS CITY
LAARNI L. LOZADA
EMAIL philtex05@yahoo.com
WEBSITE www.philtex05@yahoo.com
TEL 846-6055 / 556-7044 846-4526 FAX 846-5453
2017/08/22

PINOY OVERSEAS WORKERS EMPLOYMENT RESOURCES (POWER) CORP.
U503-504 THE ONE EXEC OFFICE BLDG
7 WEST AVE., QUEZON CITY
STEPHEN S. SAVELLANO
EMAIL pinoyworkers@gmail.com
WEBSITE www.power.org.ph
TEL 376-2780 / 410-6689
2017/03/29

PIONEER ASIA MANPOWER INTERNATIONAL INC.
G/F P & S MARIWASA BLDG 717 AURORA BLVD QUEZON, CITY
ANASTACIO D. UMALI
EMAIL pioneerasiamanpower@gmail.com
WEBSITE www.pioneerasiamanpower.com
TEL 722-6617/381-6237
2016/04/11

PISCES INTERNATIONAL PLACEMENT CORP.
UNIT 101 (UNIT F) 8284
DR. A. SANTOS AVE., PARANAQUE CITY
HENRY M. CASTILLO
EMAIL piscesinternational@yahoo.com
WEBSITE www.piscesintlplacement.com
TEL 820-0399 FAX 825-6599
2016/03/07

PLACEWELL INTERNATIONAL SERVICES CORP.
S214, 217 & 218 AURORA PLAZA BLDG.
ARQUIZA ST. ERMITA, MANILA
AIDA ESCUETA
EMAIL manila@placewellinternational.com
WEBSITE www.placeinternational.com
TEL 526-7838/ 526-7317 FAX 521-5059
2016/03/24

PLATINUM BROTHERS INTERNATIONAL MANPOWER AGENCY INC.
UNIT 301 , SANRISE PLACE
2164 M. H. DEL PILAR ST. MALATE, MANILA
GREGORIO P. SOBERANO
EMAIL brothersinlaw@yahoo.com
2017/06/19

PLJL MANPOWER EXPORTER INC.
RM 201, MRS BUILDING, 1431 A. MABINI ST. ERMITA, MANILA
LILIA V. HAGORILES
EMAIL pljl_manpower_exporter@yahoo.com
FAX 833-4454
2016/04/20

PNI INTERNATIONAL CORPORATION
U-9D 9/F STRATA 2000 BLDG EMERALD AVE.
ORTIGAS CENTER, PASIG CITY
JOSE MA. CONCEPCION QUINTOS
EMAIL info@pnijobs.com
WEBSITE www.pnijobs.com
TEL 631-5206/687-7498 FAX 631-6001
2015/12/06

POWER HORIZON INT'L RESOURCES INC.
UNIT A-41B ZETA II BLDG 191 SALCEDO ST. LEGASPI VILLAGE, MAKATI CITY
ZOSIMO E. GAMBA
EMAIL manpower@powerhorizon.com
WEBSITE www.powerhorizon.com
TEL 812-3377/814-0234
2014/12/09


PRESTIGE SEARCH INTERNATIONAL INC.
4170-C PNTE ST.PASONG TAMO
BRGY TEJEROS, MAKATI CITY
NESTOR MAGSINO
EMAIL prestige_search@yahoo.com
TEL 895-1048 TELEFAX 899-5552
2014/10/23

PRETICHAGE MANPOWER SERVICES INC.
2/F MARGARITA BLDG. PASTOR ROAD
PALLOCAN WEST, BATANGAS CITY
CHARLEY M. VELASCO
EMAIL charley@pretichage.com
WEBSITE www.pretichage.com
TEL (043)723-9209/723-9782 TELEFAX (043)723-8067
2017/05/19


PRIMARY PACIFIC ORIENT MANP. SERVICES INC.
U3 TOWER 4 XAVIER HILLS COND. N. DOMINGO & GRANADA ST. VALENCIA, QUEZON CITY
EDISON TIU
EMAIL primarypacificorient@yahoo.com
TEL 413-8771
2016/05/17

PRIMARY STRUCTURES CORPORATION
PSC BLDG 333 V RAMA AVE. CEBU CITY
WILLIAM CHRISTOPHER LIU
EMAIL www.primary.com.ph
TEL (6332) 253-8026/ 254-1455 FAX (6332) 254-8163
2014/03/31

PRIME MANPOWER RESOURCES DEV'T, INC.
14/F &15F (EAST WING) BANKMER BLDG
6756 AYALA AVE., MAKATI CITY
ROMMEL G. ROQUE
EMAIL prime@manpower.com
WEBSITE www.primemanpower.com
TEL 878-2743 FAX 816-0542
2014/09/18

PRIME OPPORTUNITIES INC.
UNIT 304 & 305 D&B ROYAL MIDWAY PLAZA BLDG
419 TANDANG SORA, QUEZON CITY
JIMMY D. CO
EMAIL po_apply@yahoo.com
TELEFAX 952-4556
2016/05/12

PRIMEWORLD MANPOWER AGENCY INC.
RMS 201 & 204 ESTRELLA COND.
858 SAN ANDRES MALATE, MANILA
KRISTOFFERGEORGE T. JAVIER
TEL 525-8621 TELEFAX 400-4634
2015/09/29

PRINCESS JOY PLACEMENT & GEN. SERVICES INC.
G/F VERMONT TOWER NAKPIL
COR VASQUEZ STS. MALATE, MANILA
GLENDA F. CHUA
EMAIL princessjoymla@yahoo.com
WEBSITE www.princessjoy.net
TEL 526-6756 TO 59 FAX 523-3160
2015/02/10

PRINCIPALIA MANAGEMENT & PERSONNEL CONSULTANTS, INC.
U-701 & 702 7/F ALEXANDER HOUSE CONDO B LEGASPI VILLAGE, MAKATI CITY
LUCAS FELIX M. BRITANICO
EMAIL info@principalia.com
WEBSITE www.principalia.com
TEL 815-1070/ 815-1077/ 815-1020 /815-1894
FAX 815-1019
2016/04/01

PROFILE OVERSEAS MANPOWER SERVICES INC.
U907 HERRERA TOWER VA RUFINO COR
VALERO ST. SALCEDO VILLAGE, MAKATI CITY
JESUS NOEL LITAN
EMAIL info@profilemanpower.com
WEBSITE www.profilemanpower.com
TEL 02-353-3486 FAX 354-5843
2016/03/07

PROGRESSIVE EMPLOYMENT &
RECRUITMENT AGENCY, INC.
RMS 208 & 210 L&S BLDG
1414 ROXAS BLVD ERMITA, MANILA
EMAIL pera_global@yahoo.com/ peraglobal@pacific.net.ph
TEL 526-5229/526-6925
2014/07/29


PROMEX INC.
214-216 AURO VIR PLAZA 1695
EVANGELISTA ST. BANGKAL, MAKATI CITY
CHARLIE M. YAO
EMAIL prmx@pacific.net.ph
WEBSITE www.promexinc.com
TEL 750-1457 TO 58 FAX 751-0380
2016/04/02

PROVIDENT OVERSEAS PLACEMENT AGENCY
UNIT B1 DNS BLDG FILMORE COR
ARELLANO AVE., MAKATI CITY
MALOU D. JAMON
EMAIL provident@hotmail.com
TEL 232-9948 TELEFAX 551-7741
2015/12/14


PRUDENTIAL EMPLOYMENT AGENCY INC.
U-E&H 2/F MIKI MARI BLDG STA. CECILIA ROAD BRGY TALON, LAS PINAS CITY
MARIA GINA L. GABILO
EMAIL info@prudential.com
WEBSITE www.prudential.com
TEL 403-2823 FAX 556-3877
2014/08/14


PSC PRIMARY SKILLS INC.
U-2 G/F EAST AURORA TWR 3 PRES. QUIRINO
KASAMBAGAN CEBU
PAULETTE D. LIU
2015/10/20

QUAESTUS INTL PLACEMENT SERVICES
NO. 1552 DIAMANTE ST. COR. ZAFIRO ST.
SAN ANDRES BUKID STA.A NA, MANILA
MARIO U. RABANG
EMAIL quaestus.ips@gmail.com
TEL (02) 489-9205 / 485-1139
2014/02/22

QUESTCORE INC.
8071 ESTRELLA . SAN ANTONIO VILL MAKATI CITY
REA ELIZABETH B. CRISTOBAL
EMAIL questcoreinc@gmail.com
TEL 899-2385
2017/03/13

QUINTINIANS PLACEMENT AGENCY INC.
G/F1A&UB (G/F & 2/F) 451 BONI AVE.
MANDALUYONG CITY
MYRNA T. REYES
TEL 532-9934/531-1575 FAX 535-7143
2014/08/25

QUINTRIX INTL MANPOWER CENTER INC.
4226 LAREDO ST. PALANAN MAKATI CITY
ROWENA D AL HANAKI
EMAIL quintrixmanpower@yahoo.com
TEL 550-1982 FAX 831-3716
2014/06/16

R A L CAREER LINK INC.
S502 OLYMPIC BLDG 65
SEN G.PUYAT AVE., MAKATI CITY
ROBERTO S. PALER
EMAIL jobs@ralcareerlink.com
WEBSITE www.ralcareerlink.com
TEL (632) 510-7601 / 394-2665 FAX 864-0685
2016/07/11

R.D. INTERIOR JUNIOR CONSTRUCTION
M 05 PRINCE JUN COND 42 TIMOG AVE.
BRGY LAGING HANDA, QUEZON CITY
RICARDO D. INTERIOR JR.
TEL 371-4518/ 373-4045 FAX 374-1056
2016/05/03

R.V. TRIA INTL RECRUITMENT AGENCY
MEZZ FLR, LIGHT TOWER CTR, 1732 DIAN ST. PALANAN, MAKATI CITY
RUSTICO V. TRIA
EMAIL rvt_agency@yahoo.com
TEL 556-2145/556-2140
2015/01/29

RAMASIA MANPOWER SERVICES
U-1002 UNION SQUARE ONE COND
145 15TH AVE. CUBAO, QUEZON CITY
LUCIANO D. RAMA JR.
EMAIL ramasiaph@yahoo.com
WEBSITE www.ramaservice.com
TEL 912-3543 TELEFAX 913-1776
2016/04/11

RAPID MANPOWER CONSULTANTS INC.
2ND RM 2/F PHYSICIANS TOWER UN AVE.
SAN CARLOS ST. ERMITA ,MANILA
PRECIOSO R. PERLAS
EMAIL rapid@philonline.com
TEL 525-9110/525-9111/525-6687 FAX 521-4869
2015/09/11


RAQEEB UNIVERSAL, INC.
S 206, 206-A, 209 & 211 L & S BLDG
1414 ROXAS BLVD ERMITA, MANILA
AMMAL G. RAQEEB
EMAIL raqeeb@skyinet.net
TEL 522-1616/ 522-1717 FAX 536-1554
2016/03/07

RAYSA INTERNATIONAL SMART EMPLOYMENT SERVICES (RISES) CORP.
SUITE 207 & 209 (2/F) & PLAZA J (G/F)
AURORA PLAZA, ARQUIZA ST. ERMITA, MANILA
REX S. MADERSE
EMAIL raysa.agency@yahoo.com
TELEFAX 310-9726
2016/06/18


RCS PROMOTIONS &OVERSEAS PLACEMENT INC
SPACE 1 & 4 G/F 2010 BENITEZ ST.
COR. QUIRINO AVE. MALATE, MANILA
CYNTHIA G. ANDRES
TEL 512-2262 FAX 833-1642
2016/06/21

REACH MANPOWER INTERNATIONAL INC.
2/F PARAISO BLDG 36 ALABANG-ZAPOTE ROAD
ZAPOTE, LAS PINAS CITY
RICHARD P. HOEY
EMAIL info@reachmanpower.com
WEBSITE www.reachmanpower.com
TEL 871-1601 / 871-2978
2015/06/01

RECRUITMENT CENTER PHILS INC.
UNIT C & D LOWER GROUND FLOOR THE GLASS TOWER BLDG, MAKATI CITY
PANCHO G. UMALI
EMAIL info@rcphil.com
WEBSITE www.rcphil.com
TEL 750-0565 FAX 750-0701
2014/07/26


REJOICE EMPLOYMENT INTERNATIONAL CORP.
RM 304-A & 306, GEDISCO CENTER
1564 A. MABINI ST. ERMITA, MANILA
MAGDALENA L. TAN
EMAIL rejoicemanpower@gmail.com
TEL 450-1535/450-1131 FAX 313-6163
2015/07/17

RELIABLE RECRUITMENT CORP.
1166 GREY ST. ERMITA, MANILA
ZOSIMO S. CABULISAN
EMAIL relcor@skyinet.net
TEL 522-2128 / 525-1935 FAX 521-6119
2014/06/16


RHV PLACEMENT AGENCY INTL INC.
DRS C&D 20 GEN. EVANGELISTA ST.
BRGY ALIMA BACOOR, CAVITE CITY
NATALIO E. EBUENG
EMAIL rhvpaii@yahoo.com
TEL (046) 450-8902/474-1798 FAX 046- 450-8902
2015/02/07


RICHELLE MANPOWER AGENCY CO.
RM 400-A, 403, 404 & 407 MA. CRISTINA BLDG.
FUENTE OSMEÑA, CEBU CITY
RACHELLE I. ERAMIS
TEL (032) 239-7453/ 520-3554
2014/05/25

RISE MANPOWER SERVICES
G/F CSL BLDG1919 F. AGONCILLO ST.
MALATE, MANILA
SENEN M. LAINEZ
EMAIL rise@risemanpower.com
WEBSITE www.risemanpower.com
TEL 536-5496/386-7151/383-3058
2016/03/18

RITE MERIT INTL MANPOWER CORP.
4/F EMPIRE CTRE 245-247 EDSA EXT.
TAFT AVE. ROTONDA, PASAY CITY
LILIBETH A. MATHAY
TEL 703-5473
2015/12/28

ROCHART GLOBAL RESOURCE CENTER
M-1557 LUZ J. HENSON BLDG
1555 A. MABINI ST. ERMITA, MANILA
NEDGARDO B. BERGADO
EMAIL manuel.calixto@rochartgroup.com
WEBSITE www.rgrcstaffing.com
TEL 701-6654 / 701-6259
2014/10/11

ROCK SOLID MANPOWER NETWORK
& CONSULTANCY INC.
RM 206 TO 208, 210 & 212 2/F FEDERATION BLDG.
CENTER MUELLE DE BNDO BINONDO, MANILA
LOLITA L. CHUA
EMAIL rocksol@pldtdsl.net
WEBSITE rocksolidmanpower.com
TEL 241-8551 / 0917-5316207 FAX 242-2298
2015/07/25

ROMAR OVERSEAS PLACEMENT AND
TRADING CORPORATION
UNIT 915-B RSAG BLDG.
915 AURORA BLVD. CUBAO, QUEZON CITY
EDITHA OÑATE
EMAIL romaroverseas@yahoo.com
WEBSITE www.romaroverseas.com
TELEFAX 709-7144
2016/04/11

ROTANA INTERNATIONAL MANPOWER INC.
RMS 404, 408A & 429 GEDISCO CENTRE, #1564 A MABINI ST. ERMITA MANILA
MARIEVI C. GALANG
EMAIL info.ph@maarsresources.com
WEBSITE www.eastern.com
TEL 310-5408
2014/06/09

ROYAL CROWN INT'L AGENCY INC.
UGA G/F MACRIMA 1666 ESCUELA ST.
GUADALUPE NUEVO, MAKATI CITY
MILAGROS G. FAUSTO
EMAIL roylcrwn@nsclub.net
TEL 881-9551 / 881-9987 FAX 881-9712
2014/08/05


ROYAL GEM RESOURCES & MANPOWER DEVELOPMENT CORP.
3/F DONNAN BLDG 36 2ND ST. 4TH AVE.
EAST GRACE PARK, CALOOCAN CITY
ANUNCIASION T. MAGAT
EMAIL royalgem_nancy@yahoo.com
TEL 363-6144/365-3246/367-4698 FAX 365-9550
2016/ 01/ 22



RPF BUSINESS MGT & CONSULTANCY INC.
G/F 2274 TAFT AVE. MALATE, MANILA
REYNALDO P. FRANCO
EMAIL fcholy@yahoo.com
WEBSITE www.rpfbmci.com
TEL 523-7326/ 526-6135/ 379-1643 FAX 528-4707
2016/04/02


RPR INTL RECRUITMENT AGENCY INC.
5/F INOCENCIO BLDG.
NO. 98 SEN. GIL PUYAT AVE., PASAY CITY
ROBELENE M. MANGONON
EMAIL info@rprinternational.com.ph
WEBSITE www.rprinternational.com.ph
TEL 708-6218 FAX 708-6216
2016/05/02

RRJM INT'L MANPOWER SERVICES INC.
19/F SUMMIT 1 TOWER 530 SHAW BLVD. MANDALUYONG CITY
ROSALINA B. JOSEPH-MACAS
EMAIL info@rrjm.com
WEBSITE www.rrjm.com
TEL 532-7626 FAX 532-6914
2016/01/25


RURU GLOBAL RECRUITMENT SERVICES INC.
G4 (G/F) 2/F (RIGHT WING) FRC BLDG
PEDRO GIL ST. COR TAFT AVE. MALATE, MANILA
MARIA SALVACION D. SALUDO
EMAIL marissa_saludo@ruruglobal.com
WEBSITE www.rururecruitment.com
TEL 516-4180/409-9915
2017/12/04

S & D MANPOWER SERVICES INC.
RMS 401 TO 403 4/F MRS BLDG
1431 A.MABINI ST. ERMITA, MANILA
YOLANDA D. ROBINSON
EMAIL s_and_d_@pldtdsl.net
TEL 523-0086/527-4256/ 523-0086
2015/02/07


S & I INTERNATIONAL MANAGEMENT INC.
9B 9/F PACIFIC PLACE BLDG 539 ARQUIZA ST.
ERMITA, MANILA
SALLY R. ISANAN
EMAIL sniinternational @yahoo.com
TEL 887-2488 FAX 882-7392
2014/04/18

SACRED HEART INTERNATIONAL SERVICES, INC.
UNIT-3 A TO C DAVIS BLDG
1368 A.MABINI ST. ERMITA, MANILA
MERLITA C. ACDAL
EMAIL sacredheart_inc@yahoo.com
TEL 525-5227/ 525-5218 FAX 302-1507
2014/11/ 25

SAF INTERNATIONAL SERVICES INC.
SUITE 505 L & S BLDG 1414 ROXAS BLVD
ERMITA, MANILA
ELVIRA E. SAN MATEO
EMAIL safis@usa.net
TEL 536-6004 / 521-3195 /536-3631 to 33
FAX 526-8188
2015/01/24

SAFE FUTURE MANPOWER AGENCY INC.
RMS203 & 204 MERCHANTS CTR BLDG
509 P.FAURA ST. ERMITA, MANILA
ALEGRIA D. SALVADOR
TEL 301-9004 FAX 621-1465
2016/03/06

SAMEER OVERSEAS PLACEMENT AGENCY INC.
3/F (RW) RIZAL TOWER
4474 SINGIAN ST., MAKATI CITY
LEOPOLDO P. MODELO
EMAIL sameer@sameergroup.com.ph
TEL 899-3912/899-9138 FAX 899-3907
2014/06/29

SAMIE INTERNATIONAL RECRUITMENT AND GENERAL SERVICE LTD. CO.
1918 L. GUINTO ST. MALATE, MANILA
EDNA P. MARGALLO
TEL 528-0697, 405-0188 FAX 536-3383
2014/12/01

SAND-DUNE INTL MANPOWER SERVICES
2/F JGG BLDG PASADENA COR
HARRISON ST. PASAY CITY
EPIE G. TECSON
EMAIL sanddune12us@yahoo.com
TEL 832-9366/407-4871/407-4165 FAX 832-9366
2015/12/06

SAOSAN MANPOWER SERVICES
1845 SAN MARCELINO ST. MALATE, MANILA
SUSAN B. GIMUTAO
TEL 353-4790
2018/01/12

SARA INTL MANPOWER SERVICES INC.
S 22 TO 25 2/F MIDLAND PLAZA COND.
M. ADRIATICO ST. ERMITA, MANILA
MARICAR J. MONZON
EMAIL simsi@sarainternational.com.ph
WEBSITE www.sarainternational.com.ph
TEL 528-4620 TO 22 TELEFAX 405-0292
2015/10/10


SAVIOURMED INTERNATIONAL PLACEMENT INC.
RMA 202-204 (2/F) AND 305-306 (3/F)
JALANDONI BLDG 1 ERMITA, MANILA
MARIETTA R. CHUA
EMAIL saviourmedintl@yahoo.com
WEBSITE www.saviourmed.com
TEL 450-1265 / 524-4538 TELEFAX 450-1265
2016/09/29

SBEE INTERNATIONAL INC.
3/F ESTHER BLDG 1945 TAFT AVE., MANILA
JORGE S. BERNABE
EMAIL sbee@sbee@yahoo.com
WEBSITE www.sanglebernabe.com.ph
TEL 738-8129 FAX 521-1965
2016/01/16


SCS PLACEMENT SERVICES INC.
G/F 96 NEW YORK ST. CUBAO, QUEZON CITY
GETULIO ANTONIO BOTE lll
EMAIL scs@info.com.ph
WEBSITE info@manpowerforum.com
TELEFAX 913-6104
2016/03/06


SEHWANI MANPOWER CORPOPORATION
3/F172 C.RAYMUNDO AVE. MAYBUNGA, PASIG CITY
ANIL A. SEHWANI
EMAIL smci@tri-isys.com/info@sehwanimanpower.com
WEBSITE www.sehwanimanpower.com
TEL 641-3744/641-4228 TO 31 FAX 641-4232
2015/09/06

SENTOSA RECRUITMENT AGENCY
UNIT 1810 JOLY B PLAZA TOWER
EMERALD AVE. ORTIGAS, PASIG CITY
FRANCIS S. LUYUN
TEL 633-8144 FAX 631-8020
2016/03/10

SEPTEMBER STAR INCORPORATED
3/F (RW) ANDRICH BLDG 2078 EDISON COR
GIL PUYAT AVE., MAKATI CITY
JOSE RENATO C. MASONSONG
EMAIL septstarinc@yahoo.com
TEL 844-2534/887-2769 FAX 832-3449
2016/ 04/04

SERVICE ON LINE CORP.
GSP HOUSE 2 BLDG
929 P.FAURA ST. ERMITA, MANILA
ASUNCION VILLALUZ
EMAIL servline@pldtdsl.net/ sol_ofw@pldtdsl.net
WEBSITE www.serviceonlinecorp.com
TEL 400-7861 TO 62/306-0608/302-5035
FAX 400-7859
2015/12/02

SERVIECON INTERNATIONAL CORPORATION
U1005 PEARL OF THE ORIENT TWR
1240 ROXAS BLVD ERMITA, MANILA
RAMONITO M. DEL ROSARIO
EMAIL apply@serviecon.com
WEBSITE www.serviecon.net
TEL 353-3367/353-3941 FAX 353-3699
2014/10/13

SEVEN OCEAN INT'L MANPOWER CORP.
U908 PEARLOF THE ORIENT TOWER
1240 ROXAS BLVD ERMITA, MANILA
JOAN C. CAYAON
TEL 400-6788/338-6788 FAX 338-5343
2015/06/05

SGS HUMAN RESOURCES CORPORATION
S504-505 PASDA MANSIONS
77 PANAY COR TIMOG, QUEZON CITY
FLOR PALCES-AGUSTIN
EMAIL info@sgshumanresources.com
TEL 371-8229 / 410-8446 FAX 371-8142
2016/02/06

SHASO INTL MANPOWER SERVICES INC.
U500 & 501 (5/F) L&S BLDG 1414 ROXAS BLVD
COR STA. MONICA ST. ERMITA, MANILA
ESTRELITA P. IGNACIO
EMAIL shaso2010@yahoo.com
TEL 523-7112 FAX 525-1198
2015/01/07

SHEEBA INTL MANPOWER SERVICES CORP.
RMS 368,372, 374 & 375 RAMAGI BLDG
1081 PEDRO GIL ST. PACO, MANILA
ALICIA R. BARONGAN
EMAIL sheeba_imsc@yahoo.com
TEL 353-5922 / 3535924 FAX 525-9805
2017/11/19

SHERINE MANPOWER SERVICES INC.
RM 201 (2/F) & RM 301 (3/F) KIMVI BLDG
1191 MA. OROSA ST. ERMITA, MANILA
ROSALINA M. RIEGO
EMAIL sherineservices@yahoo.com
TEL 353-8747/387-3033/ 315-5099
2015/09/01

SIM-SOH INTERNATIONAL SERVICES INC.
U-102 PARC HSE II CONDO
21 EDSA GUADALUPE NUEVO, MAKATI CITY
MARIANO A. SIMEON JR.
EMAIL simsoh_recruitment93@yahoo.com.ph
TEL 881-9775 / 881-9813 / 383-5605 FAX 881-9792
2015/12/03

SK MANPOWER CONSULTANT
G/F& 2/F EHT BLDG 87
SEN.G. PUYAT AVE. PASAY CITY
SUNGKING T. NG
TELEFAX 551-6663
2014/11/13

SKILLED MANAGEMENT CORP.
1916 SINGALONG ST. MALATE, MANILA
JOSEPH P. CRUZ
EMAIL skilledjpc@yahoo.com
TEL 400-8390 / 306-0503 FAX 526-8742
2016/04/20

SKILLS INTERNATIONAL COMPANY INC.
RMS 201-216 & 301-310 DISCOVERY PLAZA BLDG.
1674 MABINI ST. MALATE, MANILA
MARIVIC B. DAAS
EMAIL info@skills_intl.net
WEBSITE www.skills_intl.net
TEL 526-8823/523-8828/525-0733 FAX 526-8827
2016/02/18

SKY BOURNE INTERNATIONAL INC.
3/F ANDRICH BLDG 2078 EDISON ST.
SAN ISIDRO, MAKATI CITY
CRISTY LYN P. MASONSONG
EMAIL jfil_international@yahoo.com
TEL 889-4656 / 843-5771 FAX 532-2639
2014/11/10

SKYHIGH MANPOWER RECRUITMENT INTL INC.
R420-421 426 430&431PADILLA DELOS REYES BLG J. LUNA BINONDO, MANILA
RIZA I. ESTRADA
EMAIL skyhighmanpower@gmail.com
WEBSITE www.skyhigh-manpower.com
TEL 450-4858
2014/10/14

SKYWORLD BUSINESS MERGER INC.
RM 504 5/F DOÑA FELISA SYJUCO BLDG
REMEDIOS ST. COR. TAFT AVE., MALATE, MANILA
MARILOU D. TINIO
EMAIL skyworld_skilled@yahoo.com
WEBSITE www.skyworldmanpower.com
TEL 02-353-3486 / 385-8760 FAX 354-5843
2016/07/15

SL SEARCH CORPORATION
3/F-C LYDIA BLDG 39
POLARIS ST. BELAIR, MAKATI CITY
MAXIMO P. MARIANO
TEL 896-6992/ 896-7210/ 896-7910 FAX 896-0561
2016/01/29


SMARTASIA INTL STAFFING SERVICES
RM 400 DOÑA FELISA SYJUCO BLDG
REMEDIOS ST. COR. TAFT AVE. MALATE, MANILA
DANILO V. PARAGAS
EMAIL smartasia99@yahoo.com
TEL 354-4164 to 70 FAX 354-4169
2014/02/06

SMARTHAND INTL STAFFING CORP.
3/F ARCENAS BLDG OSMENA BLVD,CEBU CITY
DANIEL VIDAL R. ARCENAS
EMAIL info@smarthandcorp.com
WEBSITE www.smarthandcorp.com
TEL (632) 253-1176 TELEFAX 253-1177
2016/08/12


SMC MANPOWER AGENCY PHILIPPINES CO.
1726 ROAD 2 ST. COR ROAD 7 ST.
FABIE ESTATE STA. ANA, MANILA
ROGELIO M. LANSANG
EMAIL smcphilco@yahoo.com
TEL 485-5668 TELEFAX 561-0405
2015/02/12


SMK INTERNATIONAL AGENCY INC.
4173 NEGROS ST. PALANAN, MAKATI CITY
JOSEPH M. RABANO
TEL 834-1138/ 832-5458/ 834-1025
2014/01/18

SOPHIA AND NATASHA EMPLOYMENT AGENCY, INC.
58-B F IÑIGO STREET, DAVAO CITY
ERNESTO RAPHAEL V. ROBILLO
TEL 296-0299/ 227-8101
2014/11/13


SOUTHEAST ASIAN PLACEMENT CENTER INC.
4H (G/F & 2/F) VALUE POINT EXEC. APT 227 SALCEDO ST. LEGASPI VILLAGE, MAKATI CITY
JOEL FRANCISCO H. ONG
EMAIL admin@seapci.com
WEBSITE http://www.seapci.com
TEL 810-4034 TELEFAX (632) 810-4033
2016/04/24

SPEAR INTERNATIONAL MANPOWER AND TRADING
UNIT N, TIME SQUARE BLG, 8145 DR A SANTOS AVE, SUCAT, PARAÑAQUE CITY
ANTONIO L. SANTOS
EMAIL spear_intl@yahoo.com
TEL 404-6992 TO 93
2016/09/05

SPEED CONTINENTAL EMPLOYMENT
AGENCY INC.
2154-B M.H. DEL PILAR ST. MALATE, MANILA
ELY GALLAND A. JUMAO-AS
EMAIL resume_speed@yahoo.com
WEBSITE www.speedcontinental.com
TEL 736-0286
2016/09/05

SPEED DEPLOYMENT MANPOWER RES. CORP.
U403 AVE. SQUARE GARDEN 532 UN AVE.
& J. BOCOBO ST. ERMITA, MANILA
CRISTE A. BOLANTE
EMAIL speeddmrc@pacific.net.ph
TEL 404-3437/526-6989/524-2368 FAX 523-6554
2014/12/05

SPEEDY OVERSEAS SERVICES CORP.
M/F LEDI SUPERMARKET
9J DE LEON ST., ILOILO CITY
TEL 338-1348/336-3216
2014/09/24

SPRING RESOURCES MGMT & PROMOTION INC.
3/F (SOUTH WING) SANKO LINE BLDG
1631 SAN MARCELINO ST. MALATE, MANILA
ROBERT R. GONZAGA
EMAIL springresources@att.net
WEBSITE www.spring-resources.net
TEL 353-1198
2014/06/13

SSJ OVERSEAS MANPOWER SERVICES
1844 PILILIA COR. ASUNCION STS.
BRGY. VALENZUELA, MAKATI CITY
GEMINIANO D. CALIMPON
EMAIL ssjoms@yahoo.com
TEL 846-3404/832-6332
2014/10/17

STA. CLARA INTERNATIONAL CORPORATION
2/F HIGHWAY 54 PLAZA
986 EDSA WACK-WACK, MANDALUYONG CITY
NICANDRO G. LINAO
EMAIL info@staclara.com
WEBSITE www.staclara.com.ph
TEL 706-5155 TO 57 FAX 706-5158
2014/10/31

STAFFHOUSE INTL RESOURCES CORP.
NO. 43 WESTPOINT ST. CUBAO, QUEZON CITY
MARC R. CAPISTRANO
EMAIL info@staffhouse.com
WEBSITE www.staffhouse.com
TEL 437-1234 FAX 437-1818
2015/07/12

STAFFMASTERS INC.
3/F LIGHT TOWER CENTER
1732 DIAN ST., MAKATI CITY
MARISSA A. CORTEZ
TEL 834-1431 / 729-4486
2014/07/24


STAR EXPRESS PLACEMENT INC.
2/F & 3/F ENDRIGA BLDG
2270 TAFT AVE. MALATE, MANILA
CARMELA E. HONRADO
EMAIL jobs@sepi-ph.com
WEBSITE www.sepi-ph.com
TEL 521-9343 TO 44 TELEFAX 536-3160
2014/04/26


STAR WORLD INTERNATIONAL MANPOWER & PLACEMENT AGENCY INC.
G/F TO 4/F ORINA BLDG 203 JP RIZAL ST.
BRGY TEJEROS, MAKATI CITY
ANABELLE J. ORINA
TEL 403-8070/403-8071/403-8075 FAX 403-8066
2015/12/12

STARBORNE INTL PROMOTIONS & MANP CORP.
U207&210 VAREB MANSION
1676 A.MABINI ST. MALATE, MANILA
MARGIE A. CONSOLACION
EMAIL starbornephils@hotmail.com
TEL 303-2779 TELEFAX 303-6620
2016/09/17

STARWAY INTL MANPOWER SERVICES CORP.
RM 101 G/F MRS BLDG 1431 A. MABINI ST.
MALATE, MANILA
NOHYNISA A. BIRUAR
EMAIL starway.agency@yahoo.com
TEL 450-8811/450-8910
2017/06/19

STB-DJL HUMAN LINK INC.
1011A & B REMEDIOS COR.
MODESTO STS. MALATE, MANILA
ANGELITA V. CASTILLO
EMAIL themanagement@stb-djl.com
WEBSITE www.stb-djl.com.ph
TEL 521-4875/ 521-6636/ 523-0378
FAX 526-7496/498-2334
2016/02/24


STD OVERSEAS MANPOWER SERVICES INC.
#308 EL GRANDE AVE.
PHASEIII BF HOMES, PARAÑAQUE CITY
JOSEPHINE M. LEONG
EMAIL stdtop@pacific.net.ph
TEL 825-8701/829-9351 FAX 826-1283
2015/11/21

STELLAR ACES OVERSEAS INTL. INC.
UNIT NO. A- 71(7/F) ZETA CONDOMINIUM
191 SALCEDO ST. LEGASPI VILLAGE, MAKATI CITY
ROGELIO I. RAYALA
EMAIL stellaraceshr@gmail.com
WEBSITE www.stellaraces.com
TEL 812-4260 FAX 818-9448
2015/04/07

STRATEGIC INTL MANPOWER SERVICES INC.
1421 SAN MARCELINO ST. MALATE, MANILA
FRANCISCA G. BERTULFO
EMAIL info@sims-ph.com/sims@mydestiny.net
WEBSITE www.sims-ph.com
TEL 523-5596 / 523-5707/523-5737 FAX 523-5521
2014/07/31



STRONGHOLD MANPOWER INTL
RECRUITMENT AGENCY CORP.
RM 923G/F AP BLDG 1563 F.AGONCILLO
COR P.GIL ERMITA, MANILA
NOEL C. ENERIA
EMAIL stronghold_intlmain@yahoo.com.ph
TEL 498-1009
2015/03/26

STUDIO 85 PROMOTIONS INC.
5421 CURIE ST. PALANAN MAKATI CITY
ROSELYN M. MORTALES
TEL 757-5072/ 949-3407 TELEFAX 729-9721
2017/03/30

STUDIO KAY INTERNATIONAL CORP.
1038 TERESA ST.RIZAL VILLAGE. MAKATI, CITY
FRANCISCO M. AQUINO, JR.
TEL 897-6719 FAX 897-6721
2014/11/10

SUBARU ENTERPRISES, INC.
G/F TO 4/F SUBARU BLDG 2195 G. G. CRUZ COR.
ROXAS BLVD. BACLARAN, PARANAQUE CITY
DANTE B. SAMSON
EMAIL subaro_inc@yahoo.com
TEL 852-3885 / 852-3886 FAX 852-3887
2015/07/11


SUBNET RECRUITMENT TRAINING AND ASSESSMENT SERVICES INC.
U7B & C CYBERONE BLDG EASTWOOD
CYBERPARK BAGUMBAYAN, QUEZON CITY
MYRNA Y. SIERRA
EMAIL info@subnet-group.com
WEBSITE www.srta.subnet-group.com
TEL 706-0413/ 585-5555 FAX 706-0414
2014/01/24

SUCCESS INTERNATIONAL PLACEMENT INC.
#8 M. LLANERA ST. BANGKAL, MAKATI CITY
ALOHA DONAIRE
EMAIL success_intl@success_intl@zzn.com
TEL 884-1987/986-4697 FAX 884-1937
2015/07/24

SULYAP INC.
U1553 & M1561 LUZ HENSON BLDG
1555 A.MABINI ST. ERMITA, MANILA
JESUS B. SORIANO
EMAIL sulyap@pldtdsl.net
TEL 302-9052TO54 FAX 713-7443
2014/09/16

SUNERGEOS MANPOWER SERVICES CORP.
#333 PENARANDA EXT BONOT
LEGASPI CITY, ALBAY
FORTUNATO M. BOSANGIT
TEL (052) 481-3163 LOC 109-115
2014/12/23

SUNFLOWER MANPOWER CORPORATION
RM 401 PIERRE & PAUL BLDG A. MABINI COR. A. FLORES ST. ERMITA, MANILA
EDISON C. TIU
EMAIL sunflowermanpower@yahoo.com.ph
TEL 353-1489 FAX 536-9411
2014/10/07

SUNRISE INTERNATIONAL TALENT CENTER INC.
UNITS 4A, 4D & 4E 4K PLAZA BLDG
677 SHAW BLVD KAPITOLYO, PASIG CITY
HERMARANOEMI B. ALBERTO
EMAIL sunrise@internationallink@yahoo.com
TEL 668-7847
2014/07/14

SUNSHINE RECRUITMENT AGENCY INC.
RM. 404 GEDISCO TERRACE
1148 ROXAS BLVD. ERMITA, MANILA
AUGUSTO V. CORPUZ
EMAIL sunshinemnl@yahoo.com
TEL (02) 391-3279
2016/04/29

SUNWAY INT'L MANPOWER SERVICES INC.
G/F & 2/F 1120 QUIRINO AVE. MALATE, MANILA
ANICIA J. REGIS
EMAIL sun@info.com.ph
TEL 400-4888/521-9956 FAX 400-4887
2015/07/20

SUPERSONIC MANPOWER SERVICES CORP.
RMS 101A AND B (G/F) DOLMAR BLDG.
56 EDSA MANDALUYONG CITY
CHUA ENG SING
TEL 654-4773
2014/08/28


SUPPLY OILFIELD SERVICES INC.
19/F PEARL BANK CTR 146 VALERO ST.
SALCEDO VILLAGE, MAKATI CITY
RAMON A. RECTO
EMAIL hr-ope@sos.com.ph
WEBSITE www.sos.com.ph
TEL 840-0710 FAX 840-0580
2015/09/15

SUPREME OVERSEAS MANPOWER
EXPORT SPECIALIST INC.
S201&202 TOPAZ BLDG 99-101
KAMIAS ROAD, QUEZON CITY
SUPREMA T. DUMO
EMAIL stdumo@yahoo.com
TEL 928-6428 FAX 433-0947
2014/11/05

SUREFAST MANPOWER SERVICES
GF & 2F, 1455 LEON GUINTO ST. ERMITA, MANILA
JOSEPHINE JANET CARREON
EMAIL surefastph_2007@yahoo.com
TEL 536-5894/ 664-7277 TELEFAX 561-6843
2014/09/26

T G INTL ARTIST & MANP.EXPONENT INC.
G/F 615 NUÑEZ BLDG INEZ ST.
GAMBAN CABRERA, PASAY CITY
MARIE CHRISTINE M. NUÑEZ
EMAIL tg@yahoo.com
WEBSITE www.tgph.com
TEL 844-5197
2014/09/16

T.S. PIZARRO CONSTRUCTION INC.
2693 GEN. CAPINPIN ST. BANGKAL, MAKATI CITY
OSCAR S. PIZARRO
EMAIL benisidvo@i-manila.com.ph
TEL 844-8612/843-1244 FAX 889-1856/889-0157
2016/03/07

TAISEI PHILIPPINE CONSTRUCTION INC.
23/F EQUITABLE BANK TOWER PASEO DE ROXAS SALCEDO VILLAGE, MAKATI CITY
ROMEO G. CUETO
EMAIL rgcueto@taisei.com.ph
TEL 886-0670 FAX 886-0663
2015/08/02


TALENTSPHERE INC.
G/F SOLEMIL BLDG 1248
J. BOCOBO ST. ERMITA, MANILA
NICOMEDES R. CAPIRAL
EMAIL marites.capiral@talentsphere.ph
WEBSITE www.medtalents.com
TEL 254-7755/ 516-7960 FAX 708-8548
2014/05/11

TCM INTERNATIONAL MANPOWER SERVICES
UNIT 870 JULIO NAKPIL ST. MALATE, MANILA
CARLEN G. ROQUE
EMAIL tcm_ims2001@yahoo.com
WEBSITE www.tcm-intlmanpower.com
TEL 586-2835
2015/12/14

TCNIVERO INTERNATIONAL MANPOWER CORP.
COMMERCIAL UNIT NO. 1858B
MA. OROSA ST. MALATE, MANILA
TERESITA C. NIVERO
EMAIL tcnivero_imc@yahoo.com
WEBSITE www.tcnivero.com
TEL 697-0141 / 354-3190
2014/05/04

TECHNILINK (PHILIPPINES)CORPORATION
2/F DOW JONES BLDG. KM 19
WEST SERVICE RD. SUCAT, PARAÑAQUE CITY
RODOLFO OCAMPO
EMAIL info@technilink.com.ph
WEBSITE www.technilink.com.ph
TEL 776-7210 TO 12 FAX 776-7215
2014/12/11

TECHNOSERVE CONSTRUCTION CO., INC.
U4-6&19/F EXPORT BANK PLAZA
CHINO ROCES AVE. COR. GIL PUYAT, MAKATI CITY
LOZANO A.TAN
TEL 889-9440 TO 45 / 889-9316 FAX 842-7530
2014/08/30

TECHSEARCH INTERNATIONAL CORP.
UNITS 2A & 3A TETRA GLOBAL BLDG
1616 VASQUEZ COR MALATE, MANILA
JOSEPHINE P. MANZANO
EMAIL techsearch_international@yahoo.com
WEBSITE www.techsearchinternational.com
TEL 02-516-6572
2017/12/06

TEKNIKA SKILLS & TRADE SERVICES INC.
U12-G & 12-H2 MODERN ART BLDG BROADWAY AVE. NEW MANILA, QUEZON CITY
CESAR PABELLANO
EMAIL teknikaskills@yahoo.com
TEL 905-0482 FAX 721-5310
2014/07/28

TEKSKIL CONSTRUCTION CORP.
2/F MJ REALTY BLDG ALABANG ZAPOTE ROAD ALMANZA 1, LAS PINAS CITY
GODOFREDO LUIS M. VINLUAN
EMAIL tekskil_rec@yahoo.com
TEL 480-8928 TELEFAX 801-0294
2014/08/18

TESTMAN GENERAL SERVICES INC.
GF & 2F, A.L. FINO BLDG, 4771 BARASOIAN ST. MAKATI, CITY
FRANCISCA S. FINO
EMAIL admin@testman.com.ph
WEBSITE www.testman.com.ph
TEL 519-5024/895-3771 FAX 895-3771
2014/08/17

THE CALEREY INTL MANPOWER SERVICES INC.
2/F COCOFED BLDG 144 AMORSOLO ST. LEGASPI VILLAGE, MAKATI CITY
MA. THEDA G. COLLANTE
EMAIL thecalerey@yahoo.com
TEL 812-6711/812-7865
2017/01/27

THE LAMPLIGHT INTERNATIONAL MANPOWER SERVICES INC.
939-B J. NAKPIL ST. MALATE, MANILA
GENEVIEVE A. HABOUSH
TEL 738-8285
2016/07/30

TIBIAO ANTIQUE MANPOWER AGENCY YOUR OVERSEAS CORPORATION
G/F 1827 SAN MARCELINO ST. MALATE, MANILA
ANDRES D. MODESTO JR.
EMAIL tamayo.corporation@yahoo.com
WEBSITE www.tamayomanpower.com
TEL 353-6403
2016/09/15

TIFFANY INTERNATIONAL SERVICES INC.
UNITS C & D 2/F
1101 PEDRO GIL ST. PACO, MANILA
JOVELYN C. AHMED NAIM
EMAIL tiffany.intl@yahoo.com/tiffanyintl@gmail.com
TELEFAX 559-7227 / 354-9565
2015/01/19

TOPMAKE INT'L MANPOWER SERVICES
FD-197 PINES PARK LA TRINIDAD, BENGUET
JOSEFINA A. KAWI
EMAIL jkawi@hotmail.com
TEL (074) 309-3295 FAX (074) 309-3557
2015/02/12

TOPMOST MANPOWER SPECIALIST CORP.
G/F GOODWILL BLDG 1662
LEON GUINTO ST. MALATE, MANILA
MARITES PALACIO
EMAIL topmost_2005@yahoo.com
TEL 559-9246/559-9247/527-4258
2015/02/21

TRANS OVERSEAS MANPOWER SERVICES INC.
G/F & 2/F PJM BLDG. NO. 1354
GEN. LUNA ST. PACO, MANILA
OFELIA C. BALCRUZ
EMAIL transoverseas@hotmail.com
TEL 404-2616 / 523-4095 / 536-3765
FAX 400-9736
2015/02/07

TRANSNATIONAL SERVICES INC.
5385 GEN. LUNA ST. POBLACION, MAKATI CITY
JOANNA KATRINA MAGALONG
EMAIL management@transnationalsvcs.com
WEBSITE www.transnationalsvcs.com
TEL 897-9073 / 897-5992 / 896-4101
FAX 870-8106 / 847-7610
2016/03/07

TREASURE OF HOPE INTERNATIONAL INC.
UNIT A 2/F JACINTO BLDG. NO. 380 QUEZON AVE. COR. SC. PALIGSAHAN, QUEZON CITY
EDGAR M. MORADA
EMAIL tofhope@yahoo.com
WEBSITE www.treasureofhope.net
TEL 404-3533/484-5402
2014/06/07

TRIPLE ONE MANPOWER & MESSENGERIAL SERVICES
2452-A OSMEÑA ST. POBLACION MAKATI CITY
JAIME O. BAUTISTA
EMAIL tripleonemanpower@yahoo.com
TEL 895-0060 / 890-2693
2016/07/25

TRUE RICHES MANPOWER SERVICES
2/F #1275 DON PEDRO ST. MALATE, MANILA
SALLY P. CO
EMAIL trueriches_manpower@yahoo.com.ph
TEL 522-8262/ 521-9599
2014/03/10


TUEM INT'L MANPOWER CORP.
U101-106 AGAPITA COND. 1
1832 L. GUINTO ST. MALATE, MANILA
LILIBETH C. POSADAS
EMAIL tuem@tuemcorp.com
WEBSITE www.tuemcorp.com
TEL 400-0837 TO 39 FAX 522-6479
2015/06/10

TWINSTARS INTERNATIONAL CORPORATION
421 & 423 P.TUAZON ST. CUBAO, QUEZON CITY
CATALINA M. SALONGA
EMAIL twinstarsinternational_ds@yahoo.com
TEL 421-2527 FAX 912-5564
2016/06/13

UNIJOBS INT'L MANPOWER SERVICES CORP.
G/F & 2/F NO. 20 WEST POINT ST. CUBAO Q.C.
VIRGILIO G. AGPAOA
EMAIL unijobscorp@yahoo.com
WEBSITE www.unijobscorp.com
TEL 421-2806/709-0580 FAX 421-4738
2016/07/09


UNIPLAN OVERSEAS EMPLOYMENT INC.
G/F & 2F NO. 302 J.P. RIZAL ST. PROJ. 4, QC
ELNORA V. MERIA
EMAIL uniplan.agency@gmail.com
WEBSITE www.uniplanmanpower.com
TEL 911-8548/788-6640 FAX 911-5181
2016/01/22


UNITED GLOBAL MANPOWER RESOURCES INC.
G/F & 2/F F & C BLDG G. PUYAT AVE.
COR. P. BURGOS, PASAY CITY
ELIZABETH S. CORRAL
TEL 834-7932/ 834-7248 FAX 834-7255
2019/11/21

UNITED PLACEMAN PHILS. INC.
2/F TO 5/F HIZON BLDG 1139
SAN ANDRES COR. A LI MALATE, MANILA
ESTRELITA S. HIZON
EMAIL estrellitahizon@yahoo.com
TEL 522-4416/521-5573 FAX 526-2638
2014/07/02

UNITED PRIMOVER ENTERPRISES INC.
RM-302 3/F ERECHEM BLDG.
VA RUFINO COR MAKATI CTY
DANILO S. SORIA
EMAIL upentinc@info.com.ph/upei@unitedprimover.net
WEBSITE www.unitedprimover.net
TEL 893-3667/ 830-3072/830-3073/830-3075/
830-3076 FAX 818-0668
2014/12/12

UNI-TRUST INT'L SERVICES, INC.
1022-B PJM BLDG. BELEN ST. PACO, MANILA
LYDIA S. GURANGO
EMAIL unitrustinter2004@yahoo.com
WEBSITE www.uni-trustintlservices.com
TEL 525-8026
2014/05/31

UNIVERSAL STAFFING SERVICES INC.
G/FTO 3/F 5477 BOYLE ST. PALANAN,MAKATI CTY
LUCIANO B. OLAYA
EMAIL ydecastro@pldtdsl.net
TEL 831-8470/ 833-6869 FAX 833-6871
2015/03/25

UNLIMITED SKILLS EMPLOYMENT AND MANPOWER SERVICES INC.
803-B MALVAR ST. MALATE, MANILA
JENNY A. TAN
EMAIL admin@rowaldmanpower.com
WEBSITE www.rowaldinternational.com
TEL 526-1060
2014/09/29

UNO OVERSEAS PLACEMENT INC.
G/F&2/F (L/W)&G/F, M/F, RMS 201&301 (RW)
867&869 A.P MANILA
ELVIRA A. PINEDA
EMAIL unoverseas@yahoo.com
WEBSITE www.unoverseas.multiply.com
TEL 743-0652/732-0831/912-4276 FAX 749-7521
2014/11/03

V MANPOWER PHILS. INC.
2/F 1535 M. ADRIATICO ST. ERMITA, MANILA
AMADOR P. SERVILLON
TEL 528-0570
2014/10/04


VALENTINO PROMOTION RECRUITMENT
INTERNATIONAL AGENCY INC.
U-F & G 2/F & UNITS D & F (3/F)ECG BLDG 1 MULTINATIONAL AVE. MULTINATIONAL VILLAGE, PARAÑAQUE CITY
CARLOS C. DOMAGAS
EMAIL valprom02@yahoo.com
WEBSITE www.valprom.webs.com
TEL 822-0182 LOC 11-13 FAX 822-1082 LOC. 18
2015/12/14

VALESCO-SMS (STRATEGIC MANPOWER SOLUTIONS) INC.
2/F 1963 TAFT AVE. MALATE, MANILA
GRACE C. WOO
EMAIL valescosmsi1@yahoo.com
WEBSITE http://valesco.sms.web.com
TEL 254-7670/523-7276/536-4939 FAX 523-7276
2014/07/04

VC BARRETO INCORPORATED
2131 MADRE IGNACIA ST. MALATE, MANILA
ARCH VICTORINO C. BARRETO
EMAIL vcbarretto@hotmail.com
TEL 525-0138 /522-6393 TELEFAX 521-5568
2016/04/20

VENTURE MANAGEMENT SYSTEMS INT'L CORP.
SUITE A-115 & 116 SKYFREIGHT BLDG.
N. AQUINO AVE., PARAÑAQUE CITY
ROMEO D. DALUSONG
EMAIL ventures@pldtdsl.net.
WEBSITE www.venturemgntsys.com.ph
TEL 851-8886/854-5162/854-5165 FAX 854-5294
2016/04/20

VENUS INTL PLACEMENT AGENCY INC.
UNIT 14 & 7A ATC BLDG 1214 M.H. DEL PILAR
COR. ARQUIZA STS. ERMITA , MANILA
SYLVIA PACINA
TEL 302-2803 FAX 302-2804
2014/08/04
VERDANT MANPOWER MOBILIZATION
CENTER INC.
U107B CRISELDA II BLDG 107 SCT DE GUIA ST. SACRED HEART, QUEZON CITY
VEYON BULANADI CALINAWAN
EMAIL verdantmanpower1@hotmail.com
WEBSITE www.verdantmanpower.com
TEL 929-7448 FAX 415-8750
2014/09/10

VICTORIA SERVICES INC.
RMS 208 TO 210 2/F RAMAGI BLDG
1081 P. GIL. ST. PACO, MANILA
MICHELLE A. SAMTANI
EMAIL victoriaservices_inc@yahoo.com
WEBSITE www.victoriaservicesinc.com
TEL 524-7107/708-6455 FAX 524-7247
2016/01/20

VISAYAN CONSOLIDATED SERVICES AGENCY
59 COMMISSION CIVIL ST. JARO, ILOILO CITY
ORLANDO J. JESENA JR
TEL 500-7694 TELEFAX 329-6325
2014/11/09

VITAL RECRUITMENT UNLIMITED CORP.
M/F RM 203 ALMANZA SQUARE BLDG 490 ALABANG-ZAPOTE RD., LAS PIÑAS CITY
EVA F. DANEHKAR
TEL 801-8089 / 801-0432 FAX 809-3122
2015/01/16

VITAL WEALTH MANPOWER RESOURCES CORP.
U-1A TO 1C TESORO REALTY CORP BLDG.
1353 A. MABINI ST. ERMITA, MANILA
GEORGE O. ROOS
EMAIL info@vitalwealth.manpower.com
WEBSITE vitalwealthmanpowerphil.com
TELEFAX 528-0298
2015/08/24

VOYAGE INT'L MANPOWER SERVICES
186 MABINI ST., CEBU CITY
SALESHE G. BAKING
TEL 253-7206 FAX 253-7207
2015/09/07

VOYAGEUR COMPANY INC.
2/F 59-C DANGAY ST. VETERANS VILLAGE
PROJ.7, QUEZON CITY
BEAUTILLISA A. TIU
TEL 576-0829 FAX 832-9739
2016/08/18

WERR CORPORATION (INTERNATIONAL)
RMS 201,202,204,301 & 302 PARC BLDG.
2756 BRUGER ST. MUNTINLUPA CITY
ROGER C. CAS
EMAIL werr@werrcorp.com
WEBSITE www.werrcorp.com
TEL 861-0854/861-1549 FAX 861-0192
2014/06/16

WEST CEBU PEOPLE SOLUTIONS INC.
3/F TSUNEISHI GRP ADM BLDG WCIP-SEZ
BUANOY BALAMBAN, CEBU CITY
NAPOLEON R. PE JR.
TEL (032) 231-2299/ 230-8403 FAX (032) 231-9233
2016/08/29

WHITE DOVE RECRUITMENT CORP.
LOT 10-12 BLCK37 CALAMBA-TAGAYTAY ROAD
MADISON SOUTH CALAMBA, LAGUNA
WARREN FALLA
TEL (049) 576-8775
2016/11/03

WHITE PEARL RECRUITMENT INC.
U201 GOLDHILL TOWER 5 ANNAPOLIS ST.
GREENHILLS, SAN JUAN CITY
FATIMA LORINE B. CASCON
EMAIL fcascon@whitepearlrec.com
FAX 744-9530
2015/01/05

WILSON INT'L MAPOWER SERVICES INC.
G/F & 2/F 56-B RD. I PROJ. 6, QUEZON CITY
LORNA S. REYNOSO
EMAIL wimsi@numail.org
WEBSITE www.wilson-intl.com
TEL 920-7402 / 920-7404 TELEFAX 929-7504
2014/08/22

WISERECRUIT CORP.
RMS 302 & 306 3/F CRISPINA BLDG.
1589 QUEZON AVE., QUEZON CITY
KRISTEN NICOLE T. BRINDISI
EMAIL getwise@wiserecruit.com
WEBSITE www.wiserecruit.com
TEL (632) 920-4083/928-1938 FAX 426-8617
2017/04/21

WORLD CLASS CAREER ICONS' CORPORATION
SUITE 705-707 ERMITA CENTER BLDG
1350 ROXAS BLVD ERMITA, MANILA
IRIS O. SADEGHI TAJAR
EMAIL worldclass2013@yahoo.com
TEL 310-9739
2017/01/07

WORLD TRANSMAN INT'L PLACEMENT INC.
G/F IDM BLDG 155 ARMSTRONG AVE.
MOONWALK VILLAGE, PARAÑAQUE CITY
MELISSA R. PAMPARO
EMAIL wtman@pacific.net.ph
TEL 926-6805/925-4267/929-4905/ 927-1239
FAX 924-0724
2014/10/13

WORLD WISER INTERNATIONAL INC.
2/F DM BLDG 2004 FB HARRISON ST.
PASAY CITY
CAROLYN T. LIM
TELEFAX 824-3784
2016/06/18

WORLDLINK PLACEMENT INC.
1959 LEON GUINTO ST. MALATE, MANILA
JOSEBIEN A. LAUS
TEL 400-8441 / 400-8442 FAX 522-1899
2016/05/05

WORLDQUEST INTL MANPOWER SERVICES INC.
2ND DOOR LOT 2-J GATE 7
ECOLAND TERMINAL, DAVAO CITY
ANNA RODELMA S. ESGUERRA
TEL 224-6273
2016/05/02

WORLDWIDE LABOUR PLACEMENT HAUS INC.
S102 G/F TOPAZ BLDG 99-100
KAMIAS ROAD, QUEZON CITY
GREGORIO C. YU
EMAIL stacruzagency2008@yahoo.com
TEL 929-5431/ 929-4774/920-5621
2015/07/03

WRIGHT INTERNATIONAL MANPOWER INC.
2F PADILLA SQUARE BLDG PADRE FAURA COR MA OROSA STS. ERMITA, MANILA
ROMEO DE LEON LOZANO
EMAIL wright_international@yahoo.com
TELEFAX 310-9190
2014/06/17

Y & L GLOBAL MANPOWER CORP.
RM 404 TO 406 JALANDONI BLDG
1444 A. MABINI ST. ERMITA, MANILA
ROSALYN I. JALAD
EMAIL y-and-l@manila/online.net
TEL 536-5769/400-0512 FAX 536-5370
2014/10/08

Y HMD INT'L MANPOWER SERVICES INC.
1554, 1555-B & 1566 GEDISCO CTR
1564 A.MABINI ST. ERMITA, MANILA
MA. TERESA S. DAWUD
EMAIL yhmd@pworld.net.ph/contact@yhmd.com
WEBSITE www.yhmd-manpower.com
TEL 525-2860/525-2863/525-1135/525-1140/400-6781/ 400-6778/ 523-9996FAX 525-5057
2018/12/17

YARRA INT'L RECRUITMENT CO. INC.
2204 TAFT AVENUE MALATE, MANILA
MARICHU S. NARCISO
EMAIL info@yara.ph
WEBSITE www.yarra.ph
TEL 624-1275/309-2913 TELEFAX 309-8649
2015/10/25

YOSHI PROMOTIONS INC.
5/F UB EAST 21 MANILA BLDG
1724 A.MABINI ST. MALATE, MANILA
SUSAN B. BIBAL
TEL 450-8164/450-8180 FAX 371-0789
2015/11/18


YWA HUMAN RESOURCE CORP.
1268 GEN.LUNA ST. ERMITA, MANILA
ACELA Q. QUIBRANTAR
EMAIL administration@ywa.corp.com/ recruitment@ywacorp.com
WEBSITE www.ywacorp.com
TEL 524-2181/ 524-2185/524-2188
FAX 522-3270/338-3145
2014/11/ 11

Z CAREER EDGE INC.
U-312 3/F AIC BURGUNDY EMPIRE TOWER ADB AVE. GARNET AND SAPPHIRE STS., PASIG CITY
JASON GLENN P. ASCALON
EMAIL jobs@zcareeredge.net
WEBSITE www.zcareeredge.net
TEL 706-3197 TELEFAX 706-4416
2016/08/05

ZAREIKO PRODUCTIONS INC.
2/F 1246 ZOBEL ROXAS COR
ALEJO AQUINO ST. MALATE, MANILA
JOSE C. ORENCIO JR.
EMAIL zareiko_production_inc@yahoo.com
WEBSITE zareikoproduction01@gmail.com
TEL 525-2258 / 508-1883 FAX 525-2398
2015/07/10

ZIMAR INTL MANPOWER SERVICES
G/F & RM 406 AP BLDG 1563 F. AGONCILLO ST.
COR. P. GIL ST. MALATE, MANILA
MERLY M. CATUBIG
TEL 526-5714/ 498- 1820 FAX 521-7572 / 309-8618
2014/05/17

ZIPPY INTERNATIONAL RESOURCES, INC.
3/F PEREZ BLDG NO. 27 DOÑA SOLEDAD ST. COR. AUSTRA BETTER LIVING SUBD.
PARAÑAQUE CITY
JESUS SM GUTIERREZ
EMAIL info@zippyresources.com
WEBSITE www.zippyresources.com
TEL 551-6681 / 401-8239
2015/06/13

ZONTAR MANPOWER SERVICES INC.
856 J. NAKPIL ST. MALATE, MANILA
BLESHILDA O. QUIRAY
EMAIL zontarphils@yahoo.com
TEL 516-4857 / TELEFAX 516-+4856
2014/09/26

Sea Based Manning Agencies with Valid License as of January 2014
Our Duly Accredited Manning Agencies / Crewing and Shipping Lines / Navigation / Maritime Agency / Ship Management and Marine Services Companies for Seaman Loan

88 ACES MARITIME SERVICES INC Manning Agency
UNIT 1193, LYRA BUILDING, 1191 QUEZON AVENUE QUEZON CITY
Tel No/s : 4113778
Email Address : jocson@88aces.bayandsl.ph/admin@88aces.bayandsl.ph
Website : www.88acesmaritime.com
Official Representative : MA JANET A JOCSON
Status : Valid License
License Validity : 12/9/2009 to 12/8/2013

AAREMA SHIPPING & TRADING COMPANY INC Manning Agency
RMS. 203 & 204, CITYLAND DELA ROSE COND, 7648 DELA PIO DEL PILAR, MAKATI
Tel No/s : 8182194
Email Address : info@aaremaphil.com
Website : None
Official Representative : MR REGULUS M ANCHETA
Status : Valid License
License Validity : 6/21/2012 to 6/20/2016

ABACAST SHIPPING & MANAGEMENT COMPANY INC Manning Agency
3F ENRIQUETA BLDG, 1675-77 A. MABINI MALATE, MANILA
Tel No/s : 5240026 / 5240027
Email Address :
Website : None
Official Representative : JOSEPH R CASTANEDA
Status : Valid License
License Validity : 8/21/2012 to 8/20/2016

ABLE MARITIME SEAFARERS, INC. Manning Agency
U1 4 &5 2F PWU INTL HSE L GUINTO ST COR MALVAR ST MALATE, MANILA
Tel No/s : 5270270/524-4833/3105620
Email Address : amsi@ablemaritimeinc.com
Website : www.ablemaritimeinc.com
Official Representative : LEONARDO P ORTEGA
Status : Valid License
License Validity : 10/7/2012 to 10/6/2016

ABOSTA SHIPMANAGEMENT CORP Manning Agency
8F JEMARSON PLACE BLG 1626 PILAR HIDALGO LIM ST MALATE, MANILA
Tel No/s : 5266777/5362107/5267781/4005985/4005984/5369401
Email Address : ALEX.E@ABOSTA.COM.PH
Website : None
Official Representative : GAUDENCIO C MORALES
Status : Valid License
License Validity : 11/27/2012 to 11/26/2016

ACE NAVIGATION COMPANY INC Manning Agency
6F KINGS COURT BLDG. I, PASONG TAMO ST MAKATI
Tel No/s : 8112251 TO 54/8112267 TO 70
Email Address : acenav@i-next.net
Website : None
Official Representative : RICHELLE P BEGUIRAS
Status : Valid License
License Validity : 6/27/2012 to 6/26/2016

ACHIEVERS OVERSEAS SHIP MANNING AGENCY INC (FORMERLY EASWAYS MARINE INC) Manning Agency
RM 503 PIERRE PAUL BLG FLORES COR MABINI ST ERMITA, MANILA
Tel No/s : 524-7924/ 5249785
Email Address : achievers@yahoo.com/achieversman@pacific.com.ph
Website : None
Official Representative : ATTY ELBERT S CRUZ
Status : Valid License
License Validity : 5/13/2012 to 5/12/2016

ADAMSON (PHIL) INC Manning Agency
1101 11F SAGE HSE 110 RUFINO ST LEGASPI VILLAGE, MAKATI
Tel No/s : 8160794 / 8162316/ 8162309
Email Address : adamsonphil@eastern.com.ph
Website : www.adamsonphil.com
Official Representative : MR MILTON A ADAMSON
Status : Valid License
License Validity : 10/24/2011 to 10/23/2015

ADFIL SHIPMANNING & MANAGEMENT CORP Manning Agency
S601 MA NATIVIDAD BLG 470 TM KALAW COR CORTADA ST ERMITA, MANILA
Tel No/s : 5671834/567-1835
Email Address : ADFILSHIP@PLSDTDSL.NET
Website : None
Official Representative : CAPT. NILO V. DU
Status : Valid License
License Validity : 6/7/2013 to 6/6/2017

ADMIMAN MANNING INC Manning Agency
SUITE 1406 ERMITA CENTER BLDG 1350 ROXAS BLVD ERMITA, MANILA
Tel No/s : 5672282
Email Address : admin@admiman.com.ph
Website : NA
Official Representative : MARIA CELESTE E SAGOSO
Status : Valid License
License Validity : 9/9/2012 to 9/8/2016

AEGEAN CREWING INC (FORMERLY AEGEAN MARINE PROVIDERS INC) Manning Agency
R3-A BPI BDG 1377A MABINI ST COR STA MONICA MANILA ERMITA, MANILA
Tel No/s : 5253445/5253241
Email Address : AEGEANMAR@PLDTDSL.NET
Website : NA
Official Representative : BIBIANO O. REYNOSO IV
Status : Valid License
License Validity : 7/16/2012 to 7/15/2016

AEGISCREW MANNING INC(FORMERLY GREAT MARITIME SHIPMANAGEMENT INC) Manning Agency
4F BMH CENTRE,3963 YAGUE ST.STA.CRUZ,MAKATI
Tel No/s : 8900817/7581159 TO 64 LOC. 128/130
Email Address : marinepersonnel@aegiscrew.com/adminaegiscrew.com
Website : www.aegiscrew.com
Official Representative : BELEN M. AL HUMAYED
Status : Valid License
License Validity : 8/6/2011 to 8/5/2015

AGEMAR MANNING AGENCY INC Manning Agency
U 1, 2, 3, & 4, 888 GATEWAY PLAZA 2126 A MABINI ST ERMITA, MANILA
Tel No/s : 5235965/ 5235802
Email Address : None
Website : None
Official Representative : GREGORIO F. ORTEGA
Status : Valid License
License Validity : 4/16/2013 to 4/15/2017

AGILE MARITIME RESOURCES INC (FOR PII MARITIME SVCS INC) Manning Agency
GF AND UNITS 2B & 201, 2/F WOODLAND PARK COND.3906 MAKATI
Tel No/s : 7381606/ 7381607/ 8890251
Email Address : agile@agilecrew.com
Website : www.agilecrew.com
Official Representative : MS IMELDA BARCELONA
Status : Valid License
License Validity : 11/9/2012 to 11/8/2016

ALBAR SHIPPING & TRADING CORPORATION Manning Agency
2649 MOLAVE ST,UNITED HILLS VILL PARAÑAQUE
Tel No/s : 8232391 / 8232396
Email Address : None
Website : None
Official Representative : JOSE ALBAR G. KATO
Status : Valid License
License Validity : 7/11/2012 to 7/10/2016

ALL OCEANS MARITIME AGENCY INC Manning Agency
G/F MAR BACHRACH BLDG 25TH ST PORT AREA, MANILA
Tel No/s : 5257515;5237486;5251929
Email Address : None
Website : None
Official Representative : MR RICARDO T. VELOSO
Status : Valid License
License Validity : 2/24/2012 to 2/23/2016

ALPHA SHIPMANAGEMENT CORP. Manning Agency
UNIT 10B 10F JEMARSONS PLACE #1626 P HIDALGO LIM S MALATE, MANILA
Tel No/s : 523-5568
Email Address : alphashp@eastern.com.PH
Website : None
Official Representative : JUNEL M. CHAN
Status : Valid License
License Validity : 8/12/2011 to 8/11/2015

ALSTER INT`L SHIPPING SERVICES INC Manning Agency
M/F, 2/F & 6/F, 2053 BUILDING EDISON ST. SAN ISIDRO, MAKATI
Tel No/s : 8876010 – 12
Email Address : None
Website : None
Official Representative : CAPT FELIX G VALENZONA
Status : Valid License
License Validity : 8/30/2012 to 8/29/2016

ALTAMAR INTERNATIONAL SHIPPING COMPANY INC Manning Agency
SUITE 311 LEGASPI TOWERS 300 ROXAS BLVD MANILA
Tel No/s : 5238105 / 5238108
Email Address : qualitycrew@altamar.com.ph
Website : None
Official Representative : MANUEL D. MISA
Status : Valid License
License Validity : 8/20/2013 to 8/19/2017

AMAYA SHIPPING INC Manning Agency
UNIT 1104 PRYCE CENTER BLDG. 1179 CHINO ROCES AVE. MAKATI
Tel No/s : 8975500/ 8975700
Email Address : mail@amayashipping.com
Website : www.amayashipping.com
Official Representative : ENGR ANGEL B AGUILAR
Status : Valid License
License Validity : 10/29/2011 to 10/28/2015

AMETHYST SHIPPING COMPANY INC Manning Agency
GF&2F ELENA BLG I 1806 SINGALONG COR NAKPIL ST MALATE, MANILA
Tel No/s : 5215222
Email Address : None
Website : None
Official Representative : DIONNIE P GUERRERO
Status : Valid License
License Validity : 5/9/2012 to 5/8/2016

AMINTA CREW MANAGEMENT INC Manning Agency
3/F COHERCO CORPORATE CTR 116 V A RUFINO ST LEGASPI VILLAGE, MAKATI
Tel No/s :
Email Address : aminta.com.ph
Website : None
Official Representative : CAROLINA G DE LEON
Status : Valid License
License Validity : 11/19/2012 to 11/19/2013

ANGLO-EASTERN CREW MANAGEMENT PHILIPPINES INCORPORATED Manning Agency
GF & 2F BLOOMINGDALE BLG 205 SALCEDO ST LGSPI VILL MAKATI, MAKATI
Tel No/s : 8442001
Email Address : None
Website : None
Official Representative : GREGORIO B. SIALSA
Status : Valid License
License Validity : 7/22/2011 to 7/21/2015

ANSCOR SWIRE SHIP MANAGEMENT CORPORATION Manning Agency
OFFICE 17 GF TWO-E COM CTR (TOWER B), BAYSHORE AVE PASAY CITY
Tel No/s : 8225369/8226118/8226557
Email Address : info@anscorswire.com
Website : www.anscorswire.com
Official Representative : EDUARDO P. PERTIERRA
Status : Valid License
License Validity : 9/25/2011 to 9/24/2015

APQ SHIPMANAGEMENT CO. INC. Manning Agency
2/F NFWC BLDG 962 ESCODA COR SAN MARCELINO ERMITA
Tel No/s : 5268247 /4004797-98/5268247
Email Address :
Website :
Official Representative : VICENTE ALEX P QUILLOPE
Status : Valid License
License Validity : 11/22/2011 to 11/21/2015

AQUALINK MARITIME INC Manning Agency
S 601-A, 605-607 ERMITA CTR BLDG 1350 ROXAS BLVD ERMITA, MANILA
Tel No/s : 5260271
Email Address : aqualink@info.com.ph
Website : None
Official Representative : JORGINA L. ARCADIO
Status : Valid License
License Validity : 2/11/2013 to 2/10/2017

ARAW SHIPPING AGENCY INC Manning Agency
VILLA BLANCA BLDG, CABILDO COR BEATERIO STREETSS INTRAMUROS, MANILA
Tel No/s : 5220204/5220205
Email Address : sealink@sealink.com.ph
Website : None
Official Representative : WILLIAM JOSEPH CHIONGBIAN
Status : Valid License
License Validity : 7/28/2012 to 7/27/2016

ARCTIC SHIPPING CORPORATION Manning Agency
GF GOODWILL BLG #393 SEN GIL PUYAT AVE. MAKATI, MAKATI
Tel No/s : 8201630 / 8201790/ 8202589
Email Address : None
Website : None
Official Representative : MR BARTOLOME V OLIVEROS
Status : Valid License
License Validity : 5/4/2012 to 5/3/2016

ARKTIS MARITIME CORPORATION Manning Agency
S G11 J&T BLG 3894 RAMON MAGSAYSAY BLVD STA. MESA, MANILA
Tel No/s : 5163850/713-4926
Email Address : ARKTIS@SMARTBRO.NET
Website : None
Official Representative : CAPT NOEL F DECENA
Status : Valid License
License Validity : 11/17/2011 to 11/16/2015

ARL MARITIME SERVICES INC Manning Agency
ARL BLDG GLORIA 111 CASANOVA DRIVE T.SORA Q.C.
Tel No/s : 9313974 /9512334
Email Address : arl88@mindgate.net/caplagura@yahoo.com
Website :
Official Representative : CAPT ASTERIO LAGURA
Status : Valid License
License Validity : 4/20/2012 to 4/19/2016

ARPAPHIL SHIPPING CORPORATION Manning Agency
GF DYNAVISION BLDG 108 RADA ST LEGASPI VILLAGE, MAKATI
Tel No/s : 8138870/71/ 8138884/ 8138898
Email Address : arpaphil@info.com.ph
Website : None
Official Representative : NATIVIDAD A. PAPPAS
Status : Valid License
License Validity : 5/31/2010 to 5/30/2014

ASIA BULK TRANSPORT PHILS INC Manning Agency
U1005 & 1006 10F PARAGON PLAZA EDSA, MANDALUYONG
Tel No/s : 6368101 / 3600500
Email Address :
Website :
Official Representative : ERNESTO T. TUVIDA
Status : Valid License
License Validity : 8/31/2012 to 8/30/2016

ASIA WORLD CREW MANAGEMENT INC (FORMERLY PHILHELLENIC MARITIME INC) Manning Agency
RM 102, GF, TRINITY BLG, 636 T.M. KALAW ST ERMITA, MANILA
Tel No/s : 521-8839 to 88/ 5231297/5671013/5237324
Email Address : info@asiaworld.com.ph
Website : http://www.asiaworld.com.ph
Official Representative : EUGENIO T. REDIL JR.
Status : Valid License
License Validity : 1/11/2012 to 1/10/2016

ASIANA SHIP MANAGEMENT INC Manning Agency
2F BPI BLDG. GEN MAXILOM AVE EXTN NORTH RECLAMATIO CEBU CITY, CEBU
Tel No/s : (032)266-7475
Email Address : ASIANA_CEBU@YAHOO.COM
Website : NA
Official Representative : DALISAY C. OHDATE
Status : Valid License
License Validity : 3/25/2010 to 3/24/2014

ASP CREW MANAGEMENT SERVICES INC (FORMERLY CMS CREW MANAGEMENT SERVICES INC Manning Agency
1820 LUIS MARIA GURERRO ST MALATE, MANILA
Tel No/s : 5240758/5213383
Email Address : manilacrewship.com
Website : None
Official Representative : VICENTE F ALDENESE JR
Status : Valid License
License Validity : 6/1/2012 to 5/31/2016

ASSOCIATED SHIP MANAGEMENT SERVICES (ASM) INC. Manning Agency
5F CRI BLG, 665 PRES. QUIRINO AVENUE MALATE, MANILA
Tel No/s : 4042780-82
Email Address : crewing@asm-manila.com
Website : www.asm-manila.com
Official Representative : ALBERTO L. GOMEZ
Status : Valid License
License Validity : 6/22/2012 to 6/21/2016

ASTRA MARINE INTERNATIONAL INC Manning Agency
10F-A JEMARSON PLACE #1618 PILAR HIDA LGO LIM ST MALATE, MANILA
Tel No/s : 524-7521/525-0182/524-4280
Email Address : astramarine@eastern.com.ph
Website : None
Official Representative : CAPT GAUDENCIO C MORALES
Status : Valid License
License Validity : 4/24/2013 to 4/23/2017

AUXILIA INC Manning Agency
P`HOUSE 511B SUNRISE CONDO 226 ORTIGAS AVE G`HILLS SAN JUAN
Tel No/s : 7250942/7254169
Email Address : auxilia_inc@yahoo.com
Website :
Official Representative : MR VINCENT A FLORES
Status : Valid License
License Validity : 1/13/2012 to 1/12/2016

AVANTGARDE SHIPPING CORP (AVANTGARDE ENTERPRISES INTERNATIONAL) Manning Agency
2593 A. BONIFACIO ST BANGKAL, MAKATI
Tel No/s : 8893665/8893582/8893583/8893589
Email Address : mail@avantgarde.com.ph
Website : www.avantgarde.com.ph
Official Representative :
Status : Valid License
License Validity : 1/15/2012 to 1/14/2016

AVIOR MARINE INC (FORMERLY ELMIRA SHIPPING PHILS INC) Manning Agency
4F FLY ACE CORPORATE CENTER 13 CORAL WAY, CENTRAL PASAY CITY
Tel No/s : 8433277/ 8423278 – 79
Email Address : edna.ranara@aviormarine.com
Website : www.aviormarine.com
Official Representative : EDNA L RANARA
Status : Valid License
License Validity : 9/21/2012 to 9/20/2016

B.B. SHIPPING MANAGEMENT CORP Manning Agency
R505, 5F MRS BLDG #1431 A MABINI ST ERMITA, MANILA
Tel No/s : 523-1880
Email Address : bbshipping@yahoo.com
Website : www.bbship.com
Official Representative :
Status : Valid License
License Validity : 5/13/2010 to 5/12/2014

BAHIA SHIPPING SERVICES INC Manning Agency
UNITS 5A&5B, MA.DANIEL BLDG, 470 SAN ANDRES ST MALATE, MANILA
Tel No/s : 5260691
Email Address : recruitment@bahiashipping.ph
Website : www.bahiashipping.ph
Official Representative : MS CYNTHIA C MENDOZA
Status : Valid License
License Validity : 2/17/2010 to 2/16/2014

BALIWAG NAVIGATION INC Manning Agency
3/F VICTORIA BLDG 429 UN AVE ERMITA MANILA
Tel No/s : 5216076/ 5219024/5223056-58
Email Address : balnav@bni.com.ph
Website : None
Official Representative : MS JOSEFINA T REYES
Status : Valid License
License Validity : 1/15/2012 to 1/14/2016

BANDILA SHIPPING INC Philippine Registered Vessel
4/F WALLEM PHILS BLDG BEATERIO LEGASPI INTRAMUROS, MANILA
Tel No/s :
Email Address : None
Website : None
Official Representative : MR REGINALDO A OBEN
Status : Valid License
License Validity : 11/10/2008 to 1/10/2012

BAN-UDEN CREWING INC Manning Agency
40 FAITH STREET, PROJECT 6, QUEZON CITY
Tel No/s : 9274696
Email Address : capt.celsbanag@ban-uden.com.ph
Website : None
Official Representative : CELSO L. BANAG
Status : Valid License
License Validity : 3/22/2011 to 3/21/2015

BARGONFIP SHIPMANAGEMENT INC Manning Agency
25 MA ASUNCION SPIRIG ST BF RESORT VILL LAS PINAS PAMPLONA, LAS PIÑAS
Tel No/s : 8463478/8463829
Email Address : NA
Website : NA
Official Representative : BELTRAN B. BARGAS
Status : Valid License
License Validity : 9/3/2012 to 9/2/2016

BARKO INTERNATIONAL INC (FORMERLY UNITRA BARKO INC) Manning Agency
*3/F BARKO BLDG 1014 PABLO OCAMPO ST MALATE, MANILA
Tel No/s : 5238503-04
Email Address : None
Website : None
Official Representative : CAPT TEODORO B QUIJANO
Status : Valid License
License Validity : 8/30/2012 to 8/29/2016

BEAMKO SHIPMANAGEMENT CORPORATION (FORMERLY EMC ASIA SHIPMANAGEMENT INC) Manning Agency
SEC A&B 14F R MAGSAYSAY CTR 1680 ROXAS BLVD MALATE, MANILA
Tel No/s : 5281612/404-3991
Email Address : beamko@i-manila.com.ph
Website : None
Official Representative : JUANITO G SALVATIERRA JR
Status : Valid License
License Validity : 5/21/2013 to 5/20/2017

BELCHEM PHILIPPINES INC Manning Agency
G/F PLAZA SANTIAGO BLDG STA CLARA ST MANILA INTRAMUROS, MANILA
Tel No/s : 5277491/94
Email Address : JSALVADOR@UPLINES,NET
Website : NA
Official Representative : FERNANDINO T. LISING
Status : Valid License
License Validity : 3/21/2013 to 3/20/2017

BENHUR SHIPPING CORPORATION Manning Agency
2159A&B TAFT BUSINESS CTR TAFT AVE MALATE, MANILA
Tel No/s : 5215712
Email Address : BENSHIP@SKYINET.NET
Website : None
Official Representative : EDGAR B BRUSELAS
Status : Valid License
License Validity : 9/1/2012 to 8/31/2016

BIBBY SHIP MANAGEMENT PHILIPPINES INC (FORMERLY BIBBY INTERNATIONAL SERVICE Manning Agency
UNITS 101, 102 & 103, G/F, RIMA IV BLDG, 161 PASIG PASIG CITY
Tel No/s : 6715591 TO 93
Email Address : BISMAN@INFO.COM.PH
Website : None
Official Representative : MR JONATHAN M. PALMA
Status : Valid License
License Validity : 2/21/2013 to 2/20/2017

BIG DIPPER MARITIME SERVICES CORPORATION Manning Agency
R403 ADRIATICO EXECUTIVE CENTER #1920 M ADRIATICO MALATE, MANILA
Tel No/s : 4905636
Email Address : admin@bigdippermaritime.com
Website : None
Official Representative : BARTOLOME D. TOLENTINO
Status : Valid License
License Validity : 10/16/2012 to 10/15/2016

BLUE MANILA INC Manning Agency
9F BELVEDERE TWR 25 SN MGUEL AV BO ORANBO ORTIGAS, PASIG CITY
Tel No/s : 7064951 TO 55 /4932
Email Address : bmi@bluemanila.com
Website : www.bluemanila.com
Official Representative : CAPT JOSE M MANGABAT
Status : Valid License
License Validity : 2/6/2010 to 2/5/2014

BLUEWAVE MARINE AND OFFSHORE INCORPORATED Manning Agency
1736-E DIAN ST PALANAN MAKATI
Tel No/s : 02-822-0059
Email Address : bluewavemanila@bluewaveoffshore.com
Website : NA
Official Representative : FILOMENA TAGACAY RAMOS
Status : Valid License
License Validity : 11/4/2013 to 11/3/2017

BOURBON MARINE SERVICES MANILA INC (FORMERLY VSHIPS MARINE SERVICES INC) Manning Agency
U802 SAGE HOUSE 110 VA RUFINO ST LEGASPI VILLAGE, MAKATI
Tel No/s : 720-1000
Email Address : info@crossworldmarine.com
Website : None
Official Representative : CAPT ELEAZAR G. DIAZ
Status : Valid License
License Validity : 4/6/2013 to 4/5/2017

BOUVET SHIPPING MANAGEMENT CORPORATION Manning Agency
2/F, EXCHANGE CORNER BUILDING, 107 V.A. RUFINO STR LEGASPI VILLAGE, MAKATI
Tel No/s : 893-1559
Email Address : fpanganiban@bouvetshpg.com.ph.
Website : None
Official Representative : BRENDA R. PANGANIBAN
Status : Valid License
License Validity : 1/29/2013 to 1/28/2017

BP INTERNATIONAL SHIPPING CORP Manning Agency
3/F VJ AVENA & SONS BLDG. 2284 ESPANA SAMPALOC, MANILA
Tel No/s : 7424033/ 7422924
Email Address : bpships@edsamail.com.ph
Website : None
Official Representative : GLORIA TIMBANG
Status : Valid License
License Validity : 1/23/2012 to 1/22/2016

BP MATA & COMPANY INC Manning Agency
2/F 873 EDSA, WEST TRIANGLE, QUEZON CITY
Tel No/s : 924-0124TO29
Email Address : manning@bpmata.com
Website : None
Official Representative : BRIAN BENEDICT A MATA
Status : Valid License
License Validity : 6/1/2012 to 5/31/2016

BRIDGE MARINE CORPORATION Manning Agency
S 600,601 & 608 ERMITA CTR BLDG 1350 ROXAS BLVD ERMITA, MANILA
Tel No/s : 5267626/ 5267285/ 5267319
Email Address : bmcorp@info.com.ph
Website : None
Official Representative : DANNY S TAMPUS
Status : Valid License
License Validity : 5/27/2012 to 5/26/2016

BRIGHT MARITIME CORPORATION Manning Agency
R202,3F,403,404 & 503 EMERALD BLG 24 EMERALD AVE, PASIG CITY
Tel No/s : 6872577-81
Email Address : BMC-ACCP@PHILONLINE.COM
Website : None
Official Representative : DESIREE P. SILLAR
Status : Valid License
License Validity : 8/10/2010 to 8/10/2018

BRILLIANT SEAS SHIPPING CORPORATION Manning Agency
U4 11/F PEARL OF THE ORIENT TWR 1318 RXS BLVD ERMITA, MANILA
Tel No/s : 5217540/5238898/5228313
Email Address :
Website :
Official Representative : C/E CHRISTOPHER MAAMBONG
Status : Valid License
License Validity : 9/8/2011 to 9/7/2015

BRITMARK SHIPPING SERVICES INC (FORMERLY BRITANNIA BULK SERVICES PHILS INC) Manning Agency
S1402-1402A PENTHOUSE, ERMITA CTR BLG 1350 R BLVD ERMITA, MANILA
Tel No/s : 5254301
Email Address : BBL_PHILS@YAHOOPLDTDSL.NET
Website : NA
Official Representative : ARGIE P. TORRES
Status : Valid License
License Validity : 5/30/2011 to 5/29/2015

BRITOIL OFFSHORE PHILS INC Manning Agency
RMS 507 & 300 S & L BLDG 1500 ROXAS BLVD ERMITA, MANILA
Tel No/s : 5234823
Email Address : BRITOIL@PLDTDSL.NET
Website : NA
Official Representative : MARIANITO Z. AGUISANDA
Status : Valid License
License Validity : 4/26/2010 to 4/25/2014

BSM CREW SERVICE CENTRE PHILIPPINES INC (FORMERLY PHILIPPINE HAMMONIA SHIPA Manning Agency
GF 2F 5F 6F 8F 9F & 10F BSM HOUSE 1965 L GUINTO ST MALATE, MANILA
Tel No/s : 516-5640
Email Address : PH-CSC-MAN@BS-SHIPMANAGEMENT.COM
Website : None
Official Representative : NARCISSUS L. DURAN
Status : Valid License
License Validity : 9/26/2012 to 9/25/2024

BUWAN TALA MANNING INC Manning Agency
3F DELGADO BLDG BONIFACIO DRIVE MANILA PORT AREA, MANILA
Tel No/s : 4001013
Email Address : MANNING@BTMI.COM.PH
Website : NA
Official Representative : NA
Status : Valid License
License Validity : 6/20/2010 to 6/19/2014

BW SHIPPING PHILIPPINES INC. (FOR BERGESEN D Y PHILIPPINES INC) Manning Agency
G/F&5/F URBAN BLDG 405 SEN GIL PUYAT AVENUE MAKATI
Tel No/s : 8952469
Email Address : management.philippines@bwfm.com
Website : None
Official Representative : ROSALINDA G CRUZ
Status : Valid License
License Validity : 12/22/2009 to 12/21/2013

C.S.C. MANILA, INC. Manning Agency
3F ENERPRO BLG 1181 LEVERIZA ST COR PRES QUIRINO MALATE, MANILA
Tel No/s : 63-2-353-7141/ 632-2-353-7139
Email Address : OPERATIONS@CSC-MANILA.COM.PH
Website : WWW.CSC.MANILA.COM.PH
Official Representative : ERIC M SANCHEZ
Status : Valid License
License Validity : 4/6/2012 to 4/5/2016

CAPITAL SHIPMANNING PHILS INC Manning Agency
S/E 12/F G E ANTONIO BDG TM KALAW COR J BOCOBO MLA ERMITA, MANILA
Tel No/s : 4003696/4003778
Email Address : ROSEABILO@YAHOO.COM
Website : NA
Official Representative : ALEXANDER G. ABILO
Status : Valid License
License Validity : 1/30/2013 to 1/29/2017

CARAVEL PHILIPPINES NAVIGATION INC Manning Agency
12-D 12/F MARC 2000 TOWER 1973 TAFT AVE MANILA MALATE, MANILA
Tel No/s : 5362793
Email Address : NA
Website : NA
Official Representative : ERICSON M. MARQUEZ
Status : Valid License
License Validity : 5/1/2013 to 4/30/2017

CARDIFF CREWING FILIPINAS INC (FORMERLY MORE MARITIME AGENCIES INC) Manning Agency
10F & 11F DE LEON CTR BLG 1151 MH DEL PILAR ST COR ERMITA, MANILA
Tel No/s : 5160854 5164225 5165946 5161235
Email Address : info@cardiff-filipinas.com
Website : None
Official Representative : REY B ORTEGA
Status : Valid License
License Validity : 10/20/2011 to 10/19/2015

CAREER PHILIPPINES SHIPMANAGEMENT INC Manning Agency
2ND FLR 1526 P.SANTOS ST COR EDSA MAKATI CITY
Tel No/s : 8892020 / 7502425
Email Address : career@globe.com.ph
Website : ops@career.com.ph
Official Representative : SAMPAGUITA D MARAVE
Status : Valid License
License Validity : 9/29/2011 to 9/28/2023

CARGO SAFEWAY INC Manning Agency
GF, 2F(BACK PORTION), 3F,4F & 5F, SEABORNE BLG, 42 STA. MESA, MANILA
Tel No/s : 7165530/ 7165534
Email Address : None
Website : None
Official Representative : CAPT REYNALDO D CASAREO
Status : Valid License
License Validity : 5/16/2012 to 5/15/2016

CASTANEDA SHIP MANNING COMPANY, INC. Manning Agency
G/F ALPHA GRANDVIEW COND 1716 M H DEL PILAR ST MALATE, MANILA
Tel No/s : 3542206
Email Address : None
Website : None
Official Representative : VICTOR R CASTAÑEDA
Status : Valid License
License Validity : 5/24/2012 to 5/23/2016

CEBU ACE-MARITIME INTERNATIONAL INC (FORMERLY MARITIME FACTORS INC) Manning Agency
G/F, GMC PLAZA BLDG., M.J. CUENCO AVE COR. LEGASPI CEBU
Tel No/s : 5208855/5207278
Email Address : cam@cebuace-maritime.com.ph
Website : None
Official Representative : FERDINAND DESCALLAR
Status : Valid License
License Validity : 9/14/2012 to 9/13/2016

CENTENNIAL TRANSMARINE, INC. Manning Agency
UNIT2C (2/F) AND 4F MA DANIEL BLG, 470 ANDRES COR MALATE, MANILA
Tel No/s : 5252360 / 5234738
Email Address : cti_main@centrans.com.ph
Website : www.centrans.cm.ph
Official Representative : EDUARDO R JABLA
Status : Valid License
License Validity : 4/24/2012 to 4/23/2016

CENTURY MARITIME AGENCIES, INC. Manning Agency
RMS 504 505 506 & 507 VIP BLDG ROXAS BLVD ERMITA, MANILA
Tel No/s : 5243173 / 5243175
Email Address : cenmar_manila@eastern.com.ph
Website : None
Official Representative : GREGORIO F ORTEGA
Status : Valid License
License Validity : 3/19/2012 to 3/18/2016

CF SHARP CREW MANAGEMENT INC Manning Agency
290 CASA ROCHA BLDG 290-292 GEN LUNA ST INTRMROS M
Tel No/s : 5276031 TO 49
Email Address : admilan@cfsharp.com
Website : www.cfsharp.com
Official Representative : JUAN JOSE P. ROCHA
Status : Valid License
License Validity : 6/6/2013 to 6/5/2021

CITADEL SHIPPING SERVICE INC (TRADE NAME : CITADEL LINES) Manning Agency
G/F & 2/F CITADEL BLDG 637 BONIFACIO DRIVE PORT AREA, MANILA
Tel No/s : 5278541 / 5271902
Email Address : None
Website : None
Official Representative : RICARDO C. DELGADO
Status : Valid License
License Validity : 1/14/2012 to 1/13/2016

CLEENE MARITIME CORPORATION Manning Agency
U301-303 3F KRISAMBET BLG 1015 ZOBEL ROXAS ST. MALATE, MANILA
Tel No/s : 5264064/5231343/5264141
Email Address : cleenemaritimr@yahoo.com
Website : None
Official Representative : MR NEMESIO H MORTEL JR
Status : Valid License
License Validity : 3/24/2013 to 3/23/2017

C-MAN MARITIME INC Manning Agency
U1 GF & MEZZ 2,3&4 MALATE CROWN PLZA ADRIATICO MALATE, MANILA
Tel No/s : 5245139/5251790/5241907
Email Address : info@cmanmaritime.com
Website : NA
Official Representative : GREGORIO F. ORTEGA
Status : Valid License
License Validity : 7/7/2010 to 7/6/2014

CONAUTIC MARITIME INC (FORMERLY NIPPI CORPORATION) Manning Agency
S312 & 313, ERMITA CTR BLG 1350 R BLVD ERMITA, MANILA
Tel No/s : 5211637 / 5218653
Email Address : None
Website : None
Official Representative : JEROME A RAMIENTAS
Status : Valid License
License Validity : 10/27/2012 to 10/26/2016

CORDIAL SHIPPING INC Manning Agency
GF & 2F IGNACIA HSE #2079 MADRE IGNACIA ST MALATE, MANILA
Tel No/s : 525-2856/5251939/525-2384
Email Address : cordial@eastern.com.ph
Website : NA
Official Representative : JENNIFER P MAIQUEZ
Status : Valid License
License Validity : 9/13/2011 to 9/12/2015

CREAM SHIP MANAGEMENT INC Manning Agency
U 606,608,610&612 BPI ROMAN SANTOS BLDG, PLAZA LAC STA. CRUZ, MANILA
Tel No/s : 7363760 / 7363761/7344709
Email Address : crmshipv-link@pacific.net.ph
Website : None
Official Representative : MR ANTONIO PUA
Status : Valid License
License Validity : 8/7/2012 to 8/6/2016

CREW AND SHIP MANAGEMENT INTERNATIONAL INC Manning Agency
GROUND FLR. 633-635 PINAGLABANAN ST. SAN JUAN
Tel No/s : 7275253 / 7246107
Email Address : cmimanila@pldtdsl.net
Website :
Official Representative : ELOISA P. SANGALANG
Status : Valid License
License Validity : 8/9/2011 to 8/8/2015

CREW ASIA INC Manning Agency
UNIT 403 CEBU HOLDINGS BLDG., CEBU BUSINESS PARK C CEBU CITY, CEBU
Tel No/s : 2310654/2316287
Email Address : CREWASIA@PACIFIC.NET.PH
Website : WWW.CREWASIA.PH
Official Representative : MA. FELISA M. JARQUE
Status : Valid License
License Validity : 4/15/2012 to 4/14/2016

CREWBENEFIT INC. Manning Agency
2F TRAVELLERS LIFE BLDG. 490 TM KALAW ST. ERMITA, MANILA
Tel No/s : 5248779/5224909
Email Address : INFO@CREWBENEFIT.COM
Website : NA
Official Representative : GEORGE A TAGALOG
Status : Valid License
License Validity : 12/5/2010 to 12/4/2014

CREWCARE, INC. Manning Agency
415 UNITED NATIONS AVE. ERMITA, MANILA
Tel No/s : 5215774/5216398/3023067
Email Address : info@crewcare-inc.com
Website : None
Official Representative : JOSEPHINE M. ROLDAN
Status : Valid License
License Validity : 8/5/2012 to 8/4/2016

CREWLINK INCORPORATED Manning Agency
S403 4F GOCHANGCO BLDG 610 T M KALAW ST ERMITA, MANILA
Tel No/s : 654-3119
Email Address : CREWLINK@ITEXTRON.COM
Website : None
Official Representative : MS MA LUZ A ALICER
Status : Valid License
License Validity : 3/19/2012 to 3/18/2016

CREWTECH SHIPMANAGEMENT PHILS INC Manning Agency
17/F, PHIL. AXA LIFE CENTRE COND CORP, 1286 SEN. G MAKATI
Tel No/s : 8136216/5202990
Email Address : crewtech@crewtech.net
Website : www.crewtech.net
Official Representative :
Status : Valid License
License Validity : 11/6/2011 to 11/5/2015

CROSSWORLD MARINE SERVICES INC Manning Agency
U701 SAGE HOUSE, 110 VA RUFINO ST LGSPI VILL MKTI
Tel No/s : 02-720-1000
Email Address : info@crossworldmarine.com
Website : None
Official Representative : CAPT ELEAZAR G DIAZ
Status : Valid License
License Validity : 4/24/2013 to 4/23/2017

CROWN SHIPPING SERVICES Manning Agency
4F RUBY ANN BLDG 911 SN ANDRES COR L GUINTO MANILA MALATE, MANILA
Tel No/s : 5365112 – 13/ (02) 7083889
Email Address : info@crownshipping.com.ph
Website : www.crownshipping.com.ph
Official Representative : EMMANUEL P. GOMEZ
Status : Valid License
License Validity : 11/19/2010 to 11/19/2014

CRYSTAL SHIPPING INC Manning Agency
3F SHIPPING CTR. 707 SORIANO JR. AVE. INTRAMUROS
Tel No/s : 5277009/ 5277013
Email Address : crystalshipping@eastern.com.ph
Website : None
Official Representative : EMILY MYLA A. CRISOSTOMO
Status : Valid License
License Validity : 5/24/2012 to 5/23/2016

CTI GROUP PHILS., INC. Manning Agency
SECB&C10F R.MAGSAYSAY CTR 1680 ROXAS BLVD MALATE, MANILA
Tel No/s : 5227518 TO20/5217036/5213041
Email Address : manila@cti-usa.com
Website : www.cti-usa.com
Official Representative : MARIA FE YUDE
Status : Valid License
License Validity : 4/29/2012 to 4/28/2016

DALISAY SHIPPING CORPORATION Manning Agency
9F SDT TWR 104 PASEO DE RXS COR PEREA LEGASPI VILL MAKATI, MAKATI
Tel No/s : 8942945 TO 49
Email Address : DALISAY@DSP.NET.PH
Website : None
Official Representative : CAPT GEORGE M. PIMENTEL
Status : Valid License
License Validity : 5/29/2013 to 5/28/2017

D'AMICO SHIP ISHIMA PHILIPPINES INC(FORMERLY INTERNATIONAL SHIP CREWMGT ) Manning Agency
UNITS M,N,O&P 28F THE BURGUNDY CORPRATE TOWER, 252 MAKATI
Tel No/s : 8560490/8563669/8563671
Email Address : iscpi@ishimanship.com
Website : NA
Official Representative : ADORLITO B GINETE
Status : Valid License
License Validity : 2/3/2011 to 2/2/2015

DELFI SHIPPING AGENCY INC. Manning Agency
UNITS 703-713 DE LEON CENTER MH DEL PILAR ST., ERMITA, MANILA
Tel No/s : 7084544/ 7084556
Email Address : delfi@pldtsl.net
Website : www.delfisai.com
Official Representative : GREGORIO F. ORTEGA
Status : Valid License
License Validity : 4/15/2013 to 4/14/2017

DELTAMECO CREWING SERVICES INC.(FORMERLY MECO MANNING AND CREWING SERVICES) Manning Agency
U307,310&311 VAREB MANSION 1679 A.MABINI MALATE, MANILA
Tel No/s : 5267855 / 5267869
Email Address : None
Website : None
Official Representative : CAPT IGMEDIO G SORRERA
Status : Valid License
License Validity : 6/15/2012 to 8/27/2015

DIAMOND H MARINE SVCS.& SHIPPING AGENCY INC. (FORMERLY DIAMOND H Manning Agency
UNITS 404, 405 & 406, 4/F, SCANDIC PALACE, 4291 EM MAKATI
Tel No/s : 5857666
Email Address : dhmsai@yaho.com
Website : www.dhshipping.com
Official Representative : MR RUBEN J TURINGAN
Status : Valid License
License Validity : 8/14/2012 to 8/13/2016

DIVERSIFIED INTERNATIONAL SERVICES INC Manning Agency
2/F 1517 F AGONCILLO ST ERMITA MANILA ERMITA, MANILA
Tel No/s : 5212436
Email Address : NA
Website : NA
Official Representative : RODOLFO D. ESTAMPADOR
Status : Valid License
License Validity : 10/27/2011 to 10/26/2015

DOHLE SEAFRONT CREWING (MANILA) INC (FORMERLY SEAFRONT CREWING (MANILA) INC Manning Agency
2/F (LW),DOHLE HAUS MANILA,30-38 SEN GIL PUYAT AVE SAN ISIDRO, MAKATI
Tel No/s : 7058300
Email Address : general@seafront-mnl.com
Website : NA
Official Representative : MAYRONILO B PADIZ
Status : Valid License
License Validity : 3/21/2013 to 3/20/2017

DOHLE-PHILMAN MANNING AGENCY INC (FORMERLY PHIL-MAN MARINE AGENCY INC) Manning Agency
4F DOHLE HAUS MANILA 30-38 SEN GIL PUYAT AVE MAKATI
Tel No/s : 632-899-9881/632-890-7666
Email Address : crewing@doehle-philman.com.ph
Website : ww.doehle-philman.com.ph
Official Representative : CAPT MANOLO T GACUTAN
Status : Valid License
License Validity : 8/25/2011 to 8/24/2015

DOLPHIN SHIPMANAGEMENT INC Manning Agency
2ND FLOOR, MARY BACHRACH BUILDING, 25TH STREET COR MANILA
Tel No/s : 5278888/5276566
Email Address : comms@dolship.com
Website : www.dolship.com
Official Representative : MARCELO R. RANESES
Status : Valid License
License Validity : 10/20/2011 to 10/19/2015

DOUBLE M MARINE SERVICES INCORPORATED Manning Agency
1977-A1 A LINAO ST MALATE, MANILA
Tel No/s : 5227947/5264235/407-7620
Email Address : doublemarine@yahoo.com
Website : NA
Official Representative : JULIUS DELA CRUZ
Status : Valid License
License Validity : 2/17/2012 to 2/16/2016

EAGLE CLARC SHIPPING PHILIPPINES INC Manning Agency
6F, THE GREGORIAN BLG, 2178 TAFT AVE MALATE, MANILA
Tel No/s : 5252285/5360755
Email Address : EAGLECLARC@PACIFIC.NET.PH
Website : WWW.EAGLECLARC.COM
Official Representative : CAPT LEOPOLDO T ARCILLA
Status : Valid License
License Validity : 6/17/2013 to 6/16/2017

EAGLE STAR CREW MANAGEMENT CORPORATION Manning Agency
2/F PAROLA HOUSE 1582 COPERNICO ST MAKATI CITY SAN ISIDRO, MAKATI
Tel No/s : 3385680
Email Address : info@eaglestar.com.ph
Website : www.eaglestar.com.ph
Official Representative : ROSELLA G. SANTILLAN
Status : Valid License
License Validity : 12/13/2012 to 12/12/2016

EASTERN OCEAN MARITIME CORPORATION Manning Agency
R103 (RW) & 2F TRINITY BLDG 636 TM KALAW ST ERMITA, MANILA
Tel No/s : 5232075/ 4009402/ 4009403
Email Address : None
Website : None
Official Representative : ELIZER A ODULIO
Status : Valid License
License Validity : 7/4/2013 to 7/3/2017

EASTERN SHIPPING LINES INC Philippine Registered Vessel
ESC BLDG ANDA CIRCLE PORT AREA, MANILA
Tel No/s : 401081
Email Address :
Website :
Official Representative : MR ERWIN L CHIONGBIAN
Status : Valid License
License Validity : 12/10/2012 to 6/24/2014

EASTGATE MARITIME CORP.(FORMERLY EASTGATE(INTL)MARITIME AGENCIES,INC Manning Agency
M101 MEZZANINE FLR & RM 302 (3F) EASTGATE CENTER 1 MANDALUYONG
Tel No/s : 5333928/5333930/5316101
Email Address : eastgate@eastgategroup.com
Website : www.manningships.com
Official Representative : MR EMMANUEL L REGIO
Status : Valid License
License Validity : 3/3/2013 to 3/2/2017

ELBURG SHIPMANAGEMENT PHILS INC (FORMERLY RICA INTL MANNING AGENCY IN Manning Agency
16/F, PHIL. AXA LIFE CENTRE COND CORP, 1286 SEN. G MAKATI
Tel No/s : 8170971 TO 75/8942711
Email Address : elburg@elburgshipmanagement.com.ph
Website : www.elburgshipmanagement.com
Official Representative : ANGELITA S A ANCHETA
Status : Valid License
License Validity : 4/7/2013 to 4/6/2017

EMMERS MARITIME & ALLIED SERVICES INC Manning Agency
R406&410 1ST UNITED BLDG CORP 413 ESCOLTA ST BINONDO, MANILA
Tel No/s : 2416441 TELEFAX
Email Address : emmers_maritime@yahoo.com.ph
Website : NA
Official Representative : MELINDA M BADIANG
Status : Valid License
License Validity : 7/23/2011 to 7/22/2015

EPSILON MARITIME SERVICES, INC. (FOR: ECSTACY MARITIME SVCS INC) Manning Agency
4F & UNIT A, 5/F, VERNIDA IV BLG 128 LP LEVISTE ST SALCEDO VILLAGE, MAKATI
Tel No/s : 8138000
Email Address : epsilon@info.com.ph
Website : www.epsilonhellas.com
Official Representative : ELPIDIO C. JAMORA JR.
Status : Valid License
License Validity : 11/29/2011 to 11/28/2015

EQUAL MARINE INTL INC.(FOR: EQUATORIAL SHPG & SHIPMNGT CO INC) Manning Agency
2F #1417 GEN LUNA ST PACO, MANILA
Tel No/s : 400-1557 LOC. 131 / 5365026
Email Address : equatorial@pacific.net.ph
Website : None
Official Representative : GENEROSO T MAMARIL
Status : Valid License
License Validity : 10/4/2012 to 10/3/2016

EURASIAN MARITIME CORPORATION Manning Agency
2F, NEW STAR CENTER A.S. FORTUNA ST BAKILID MANDAUE CITY, CEBU
Tel No/s : 63-32-344-5313/344-1587/421-1316
Email Address : info@eurasianmaritime.com
Website : www.eurasianmaritime.com
Official Representative : CAPT LUPO A ATIENZA
Status : Valid License
License Validity : 10/13/2011 to 10/12/2015

EURO-ASIATIC SHIPPING, INC. Manning Agency
4/F B, LA FUERZA BUILDING II, 2241 DON CHINO ROCES MAKATI
Tel No/s : 8088354
Email Address : crewing@euro-asiatic.com
Website : www.euro-asiatic.com
Official Representative :
Status : Valid License
License Validity : 8/22/2012 to 8/21/2016

EVIC HUMAN RESOURCE MANAGEMENT INC (FOR MOONRISE SHPG AGENCY CO LTD) Manning Agency
RMS. 102, 103 & 104, GF S&L BLDG 1500 ROXAS BLVD. ERMITA, MANILA
Tel No/s : 4040297/4041064/4041757/4040292
Email Address : EVIC@EVIC.COM.PH
Website : None
Official Representative : MA. VICTORIA C. NICOLAS
Status : Valid License
License Validity : 2/19/2012 to 2/18/2016

EZ MARITIME SERVICES CORPORATION Manning Agency
G/F SALUSTIANA D TY TWR 104 PASEO DE ROXAS LEGASPI VILLAGE, MAKATI
Tel No/s : 7208702-04
Email Address : NA
Website : NA
Official Representative : GEORGE M PIMENTEL
Status : Valid License
License Validity : 3/23/2011 to 3/22/2015

F A VINNEN PHILIPPINES INC Manning Agency
U 11-15 PARK PLACE BLDG MARCOS HI-WAY BGY MAYAMOT CITY OF ANTIPOLO, RIZAL
Tel No/s : 7558672/6245423
Email Address : None
Website : None
Official Representative : CAPT JOSEPH P LAGUNDAY
Status : Valid License
License Validity : 5/8/2013 to 5/8/2014

FAIR SHIPPING CORPORATION Manning Agency
3/F & 4/F FAIR BLG. 2079 MADRE IGNACIA ST.,MALATE
Tel No/s : 5260636/ 5219929
Email Address : fairship@pacific.net.ph/fship@pacific.net.ph
Website : www.fairship.com.ph
Official Representative : ENGR EDGAR C BARONDA
Status : Valid License
License Validity : 6/17/2013 to 6/16/2017

FAIRVIEW SHIPPING AGENCY CORP Manning Agency
UNITS 5&6, 1049 C. AYALA ST COR ARELLANO AVE MALATE, MANILA
Tel No/s : 254-4639/ 5276540
Email Address : Info@fairviewshipping.com.ph
Website : www.fairviewshippingcorp.com
Official Representative : SUSAN B GERARDO
Status : Valid License
License Validity : 9/22/2011 to 9/21/2015

FAIRWAY MARINE INC Manning Agency
U306 RIZALINA II BLDG 1677 QUEZON AVE QUEZON CITY
Tel No/s : 9297651/9286737
Email Address : VANGUARD39@HOTMAIL.COM
Website : NA
Official Representative : EDGAR B. MADULI
Status : Valid License
License Validity : 8/30/2009 to 8/29/2013

FALCON MARITIME & ALLIED SERVICES INC Manning Agency
R403 DNA FELISA SYJUCO REMEDIOS COR TAFT AVE MALATE, MANILA
Tel No/s : 5262554/5253173/4042014
Email Address : FALCON_FMA_MLA@YAHOO.COM
Website : None
Official Representative : FLORIDA Z JOSE
Status : Valid License
License Validity : 4/4/2012 to 4/3/2016

FILIPINAS KALAYAAN OVERSEAS SHIPPING INC Manning Agency
3 MASCARDO ST.BGY.SINGKAMAS, L A PAZ VILLAGE,MKTI
Tel No/s : 8959994 / 8961556
Email Address :
Website :
Official Representative : ANTONIETTA S. BOADO
Status : Valid License
License Validity : 12/4/2011 to 12/3/2015

FILNAVAL SHIPMANAGEMENT CORP Manning Agency
GF, TAFT BUSINESS CENTRE, 2149 TAFT AVENUE MALATE, MANILA
Tel No/s : 5369886/5369952
Email Address : info@filnaval.ph
Website : www.filnaval.ph
Official Representative : ROMEO M. PATINO
Status : Valid License
License Validity : 11/21/2012 to 11/20/2016

FILSCAN SHIPPING INCORPORATED Philippine Registered Vessel
2F HARBOR CTR II RAILROAD & CHICAGO SOUTH HARBOR MANILA
Tel No/s : 5279980 / 3608800
Email Address :
Website :
Official Representative : MS. ARLEEN V. ASUNCION
Status : Valid License
License Validity : 6/10/2013 to 6/15/2016

FIL-SMS CORPORATION Manning Agency
*S9,4F ROYAL BAY TERRACE COND. UN AVE. MANILA ERMITA, MANILA
Tel No/s : 5238739/ 5216115/ 3380510
Email Address : filsms@pldtdsl.net
Website : None
Official Representative : MR JAIME B PABALAN
Status : Valid License
License Validity : 12/23/2011 to 12/22/2015

FIL-STAR MARITIME CORPORATION (FORMERLY SANKO FIL-STAR MARITIME CORPORATION Manning Agency
GF 2F SANKO BLG 1631 SAN MARCELINO ST MALATE, MANILA
Tel No/s : 5235659 5235612
Email Address : FILSTAR@BROLINE.COM
Website : None
Official Representative : MR GREGORIO F ORTEGA
Status : Valid License
License Validity : 2/23/2012 to 2/22/2016

FIRST VICTORY SHIPPING SERVICES Manning Agency
UNITS E,F,G&H, 2/F, TOWER C, SUNTRUST ADRIATICO GA MALATE, MANILA
Tel No/s : 5231784
Email Address : firstvss@yahoo.com
Website : None
Official Representative : MR ROBERT P MAGAWAY
Status : Valid License
License Validity : 8/10/2012 to 8/9/2016

FIVE STAR MARINE SERVICES CORPORATION Manning Agency
GF&MF NFWC BLG 964 ESCODA COR SN MRCELINO ERMITA
Tel No/s : 5211297 / 5361567
Email Address : None
Website : None
Official Representative : CYNTHIA A LESLIE
Status : Valid License
License Validity : 7/30/2012 to 7/29/2016

FLEET MANAGEMENT SERVICES PHILIPPINES INC Manning Agency
SUITE A, 14/F, G.E. ANTONINO BLG, TM KALAW COR B ERMITA, MANILA
Tel No/s : 4050189/4004929
Email Address : fleet-ph-manning@fleetship.com
Website : www.fleetship.com
Official Representative : ALBERTO B F GAVIOLA JR
Status : Valid License
License Validity : 11/22/2011 to 11/21/2015

FOSCON SHIPMANAGEMENT INC (FORMERLY ATLANTIC MARINE SVCS) Manning Agency
GF,2F &3F, PALACIO GRANDE, GEN LUNA COR ANDA INTRAMUROS, MANILA
Tel No/s : 3029185 TO 88/ 3103018/3103019/5281019/5281020
Email Address : FOSCON@FOSCON.COM
Website : WWW.FOSCONSHIP.COM
Official Representative : EVELYN M DEFENSOR
Status : Valid License
License Validity : 4/17/2013 to 4/16/2017

FRIENDLY MARITIME SERVICES, INC. Manning Agency
U904,907,908&909ANTEL GLOBAL CORP.CTR.J VARGAS AVE ORTIGAS, PASIG CITY
Tel No/s : 6874551 TO 53
Email Address : FRIENDMAR@EASTERN.COM.PH
Website : WWW.FRIENDMAR.COM.PH
Official Representative : ANALISA C. GIANNOPOULOS
Status : Valid License
License Validity : 5/4/2013 to 5/3/2017

GALANT MARITIME SERVICES INC. Manning Agency
U102 1F MARLOW BLDG 2120 LEON GUINTO ST MALATE, MANILA
Tel No/s : 567-2070
Email Address : gmsi@galant.com.ph
Website : www.galant.com.ph
Official Representative : CAPT LEOPOLDO C TENORIO
Status : Valid License
License Validity : 10/7/2011 to 10/6/2015

GENERAL CHARTERER INC Philippine Registered Vessel
2FHARBOR CTR II RAILROAD SOUTH HARBOR PORT AREA PORT AREA, MANILA
Tel No/s :
Email Address :
Website :
Official Representative : ARLEEN V ASUNCION
Status : Valid License
License Validity : 7/31/2013 to 8/3/2016

GERMAN MARINE AGENCIES INC Manning Agency
GF&2F 3912 LUBECA HSE MACABULOS ST BANGKAL, MAKATI
Tel No/s : 8437720 / 8430423 or 62
Email Address :
Website :
Official Representative : CAPT CARLOS ANACTA
Status : Valid License
License Validity : 8/25/2011 to 8/24/2015

GERWIL CREWING PHILIPPINES INC Manning Agency
4TH FLOOR, 2284 ESPAÑA STREET SAMPALOC, MANILA
Tel No/s : 5161633/ 7120531 (TELEFAX)
Email Address : GERWIL_MANILA@YAHOO
Website : NA
Official Representative : RONALDO C. VALDEZ
Status : Valid License
License Validity : 9/25/2010 to 9/24/2014

GLOBAL GATEWAY CREWING SERVICES INC (FORMERLY SEAWORLD MARINE SERVICES INC) Manning Agency
12F, DE LEON CTR BLG, 1151 MH DEL PILAR COR NUESTR ERMITA, MANILA
Tel No/s : 3105680/3105681 TO 82
Email Address : info@globalcrewing.ph
Website : www.globalcrewing.ph
Official Representative : ALEJANDRO L PALANCA
Status : Valid License
License Validity : 6/23/2013 to 6/22/2017

GLOBAL MARINE AND OFFSHORE RESOURCES INC (FOR SUNGLOW ORIENT ENT) Manning Agency
R701 7F GLC BLG TM KALAW ST ERMITA, MANILA
Tel No/s : 809-9227/842-5676
Email Address : INQUIRY@GLOBMARINEOFFSHORE.COM
Website : WWW.GLOBMARINEOFFSHORE.COM
Official Representative : ENGR. AVELINO R. BERTUMEN
Status : Valid License
License Validity : 7/26/2013 to 7/25/2017

GLOBAL OFFSHORE & MARINE MANPOWER SOLUTION (GOMMS) INC Manning Agency
U1410 ROBINSON EQUITABLE TWR 14 ORTGS AVE ORTIGAS, PASIG CITY
Tel No/s : 636-5687 TELEFAX
Email Address : None
Website : None
Official Representative : MEL L. MANTUANO
Status : Valid License
License Validity : 8/23/2011 to 8/22/2015

GLOBALMARITIME CREW INC Manning Agency
MEZZANINE FLOOR, SEA TOWER BLDG, ROXAS BLVD. COR. PASAY CITY
Tel No/s : 5118404
Email Address : office.ph@globalmar.nl
Website : www.globalmar.nl
Official Representative : JEAN A JAVELLANA
Status : Valid License
License Validity : 4/20/2011 to 4/20/2015

GLOBE MASTER MARINE AGENCY INC Manning Agency
U401,402,403,407&408 VENTURE BLG, PRIME COR MARKET AYALA ALABANG, MUNTINLUPA
Tel No/s : 8866717/8866719/8866720
Email Address : gmmai@gmaster-ph.com
Website : www.gmaster.com
Official Representative : JUAN E CARRANZA
Status : Valid License
License Validity : 6/6/2012 to 6/5/2016

GLORIA MARITIME AND AGENCY INC Manning Agency
GF 2F 1810 A MABINI COR REMEDIOS ST MALATE, MANILA
Tel No/s : 5264302/03
Email Address : GMAMNL@PLDTDSL.NET
Website : None
Official Representative : ROLANDO T. ALINAS
Status : Valid License
License Validity : 6/7/2012 to 6/6/2016

GOLDROUTE MARITIME INCORPORATED Manning Agency
SUITE 1202-B 12/F ERMITA CTR BLDG 1350 ROXAS BLVD ERMITA, MANILA
Tel No/s : 3541870
Email Address : None
Website : None
Official Representative : CAPT REY A DINGLASAN
Status : Valid License
License Validity : 10/8/2012 to 10/8/2016

GRACE MARINE & SHIPPING CORP Manning Agency
SUITE 200 A&B ERMITA CTR BLDG ROXAS BLVD ERMITA
Tel No/s : 5267968 / 5267971
Email Address : None
Website : None
Official Representative : GREGORIO F. ORTEGA
Status : Valid License
License Validity : 4/21/2012 to 4/20/2016

GREAT PACIFIC SHIP MANAGEMENT COMPANY, INC. Manning Agency
4/F, FERGUSON TOWER BLG, 1125 M H DEL PILAR ST ERMITA, MANILA
Tel No/s : 5215828/5210868/5245346/5223563
Email Address : ADMIN@NMC.PH
Website : WWW.NMC.PH
Official Representative : CAPT. LORENZO M. OSIDA
Status : Valid License
License Validity : 2/8/2013 to 2/7/2017

GREAT SOUTHERN MARITIME SERVICES CORPORATION Manning Agency
2F(RW) TM KALAW CENTER 667-A TM KALAW AVE ERMITA, MANILA
Tel No/s : 5362465. 3027083-85
Email Address : OPERATIONS@GSMSC.COM
Website : WWW.GSMSC.COM
Official Representative : ENGR. SAMMUEL T. LIM
Status : Valid License
License Validity : 1/14/2013 to 1/13/2017

GREAT SWISS MARITIME SERVICES, INC. Manning Agency
8TH FLR DE LEON CTR, 1151 MH DEL PILAR ST, ERMITA, MANILA
Tel No/s : 3828377
Email Address : operations@greatswiss.net
Website : www.greatswiss.net
Official Representative : SAMMUEL T LIM
Status : Valid License
License Validity : 3/5/2012 to 3/5/2016

GRIEG PHILIPPINES INCORPORATED (FORMERLY PRUDENTIAL SHIPPING AND MANAGEMENT Manning Agency
UNITS B&A, 1/F, LEGASPI TOWERS 200, PASEO DE ROXAS LEGASPI VILLAGE, MAKATI
Tel No/s : 8123345/8124535/8123566
Email Address : PRUDENTIALSHIPPINGMGTCORP@YAHOO.COM
Website : None
Official Representative : MANUEL F ORTIZ
Status : Valid License
License Validity : 9/27/2012 to 9/26/2016

GULFA MARINE SHIPPING AGENCY INC Manning Agency
UNITS G & I (3F), PERMARC BLDG., 8219 DR. A. SANTO PARAÑAQUE
Tel No/s : 8297313/ 8297320
Email Address : None
Website : None
Official Representative : REMEDIOS P. AMBROCIO
Status : Valid License
License Validity : 7/1/2012 to 6/30/2016

GYRON CREW, INC. Manning Agency
7/F FERGUSON PARK TOWER MH DEL PILAR COR. A FLORES ERMITA, MANILA
Tel No/s : 5262050 / 5262051
Email Address : None
Website : None
Official Representative : MS RUTH S VILLASIS
Status : Valid License
License Validity : 11/13/2011 to 11/12/2015

H. OCEAN MANILA CO. INC. Manning Agency
RM 303 UNIT F, ECJ BLDG, REAL COR STA. LUCIA STS INTRAMUROS, MANILA
Tel No/s : 5369981/5369975
Email Address : None
Website : None
Official Representative : MELITON P PARAGAS
Status : Valid License
License Validity : 8/10/2012 to 8/10/2016

HAMMER MARITIME INC (FORMERLY MANSHIP MANILA INC) Manning Agency
5/F-D, RAMON MAGSAYSAY CENTRE, ROXAS BLVD. ERMITA, MANILA
Tel No/s : 3544001/3543316/3543297
Email Address : hammer@hammermaritime.com
Website : None
Official Representative :
Status : Valid License
License Validity : 5/7/2012 to 5/6/2016

HANSEATIC SHIPPING PHILS INC Manning Agency
1st to 3rd FLRS., 1853 TAFT AVENUE MALATE, MANILA
Tel No/s : 5240732
Email Address : hanseatic@bayandsl.com
Website : None
Official Representative : MS ROSALINDA P BAUMANN
Status : Valid License
License Validity : 9/13/2011 to 9/12/2015

HEAVYLIFT MANILA, INC. Manning Agency
U2 CHINA BANK BLG 14 ORTIGAS AVE WEST GREENHILLS SAN JUAN
Tel No/s : 7220327/7269502
Email Address : None
Website : None
Official Representative : JOSEPHINE A. EVANGELIO
Status : Valid License
License Validity : 10/9/2012 to 10/8/2016

HERNZ MARITIME SERVICES INC (FORMERLY HERNZ MARITIME SERVICES COMPANY) Manning Agency
UNIT A-206,2F, VELCO CENTRE, R S OCA AND A C DELGA PORT AREA, MANILA
Tel No/s : 7080412
Email Address : hernzincorp@gmail.com
Website : www.hernzmaritime.com
Official Representative : GERARDO S GADIANO
Status : Valid License
License Validity : 5/4/2013 to 5/3/2017

HOEGH FLEET SERVICES PHILS INC (FORMERLY HFS PHILIPPINES INC) Manning Agency
HOEGH BLDG. 4677 ARELLANO ST. PALANAN, MAKATI CITY
Tel No/s : 5518592 OR 96
Email Address : HFSP@HOEGH.COM.PH
Website : WWW.HOEGH.COM.PH
Official Representative : YOLANDA E. DEL PILAR
Status : Valid License
License Validity : 11/18/2012 to 11/17/2016

IMPERIAL SCANSHIP, INC.,(FOR:ASPA MANNING CO.,INC.) Manning Agency
SECTIONS B/C, 18/F, RAMON MAGSAYSAY CTR 1680 ROXAS MALATE, MANILA
Tel No/s : 3032621 TO 24
Email Address : None
Website : None
Official Representative : ANTONIUTTI K PALANA
Status : Valid License
License Validity : 8/25/2013 to 8/24/2017

IMPERIAL VICTORY SHIPPING AGENCY INC Manning Agency
S858A ERMITA CTR BLG #1350 ROXAS BLVD ERMITA, MANILA
Tel No/s : 567-4086to 87,89
Email Address : impvict@pacific.net.ph
Website : None
Official Representative : ESTRELLA R. GONZALES
Status : Valid License
License Validity : 9/18/2012 to 9/17/2016

IMS PHILIPPINES MARITIME CORP. (FORMERLY POBAR MARINE SERVICES, INC.) Manning Agency
S500-510A ERMITA CTR 1350 ROXAS BLVD ERMITA, MANILA
Tel No/s : 5229321/5264853/5248797
Email Address : PMSI@POBAR.COM.PH
Website : None
Official Representative : CARMEN B REBUSI
Status : Valid License
License Validity : 1/29/2012 to 1/28/2016

INC NAVIGATION COMPANY PHILIPPINES INC (FORMERLY INC SHIPMANAGEMENT INC) Manning Agency
17F RAFFLES BLG., EMERALD AVE., ORTIGAS CTR, PASIG
Tel No/s : 9151348 TO 53
Email Address : INC-MANILA@INTERORIENT.COM
Website : WWW.INTERORIENT.COM
Official Representative : MR REYNALDO L RAMIREZ
Status : Valid License
License Validity : 3/1/2013 to 2/28/2017

INFINITE MANNING SERVICES INC Manning Agency
R322&418 FEMII BLDG A.SORIANO JR ST INTRAMUROS MLA
Tel No/s : 5271625 / 5272844
Email Address :
Website :
Official Representative : MR RODOLFO Q DE GUZMAN
Status : Valid License
License Validity : 6/1/2012 to 5/31/2016

INTERCREW PHILIPPINES AGENCY INC Manning Agency
RMS 204,205 & 206, VIP BLDG, ROXAS BLVD COR NUESTR ERMITA, MANILA
Tel No/s : 5246536/5210373
Email Address : intercrew@gatewaynet.com
Website : None
Official Representative : MR GREGORIO F ORTEGA
Status : Valid License
License Validity : 8/26/2012 to 8/25/2016

INTERMODAL SHIPPING, INC. Manning Agency
G/F CASA MARITIMA 651 GEN LUNA ST INTRAMUROS MANIL
Tel No/s : 5277621 / 5273632/ 5275813
Email Address :
Website :
Official Representative : VICENTE P. BRILLANTES
Status : Valid License
License Validity : 10/20/2013 to 10/19/2017

INTERNATIONAL CREWING AND SHIP MANAGEMENT, INC. Manning Agency
3/F T.M.KALAW CENTER 666 T.M.KALAW ST., ERMITA
Tel No/s : 5243326 / 5244285
Email Address : None
Website : None
Official Representative : MORENO R ESTRADA
Status : Valid License
License Validity : 4/20/2012 to 4/19/2016

INTERNATIONAL SKILL DEVELOPMENT INC Manning Agency
GF(FRONT)2&3/F ISD BLDG 5439 CURIE ST,PALANAN MKTI
Tel No/s : 5501595/5501597/8331242/5501523
Email Address : isd@isd-phil.com & Idm@isd-phil.com & dlm@isd-phil
Website : www.isd-phil.com
Official Representative : MR LEVI S DE MESA
Status : Valid License
License Validity : 6/21/2008 to 6/20/2012

INTER-ORIENT MARITIME ENTERPRISES INC Manning Agency
RMS 600, 608, 609, 611, 613 & 618 ORTIGAS BLDG, OR PASIG CITY
Tel No/s : 6312724/ 6311226 to 27
Email Address : INORMPH@PLDTDSL.NET
Website : None
Official Representative : MS JASMIN P ARBOLEDA
Status : Valid License
License Validity : 1/28/2004 to 1/27/2016

INTER-WORLD SHIPPING CORPORATION Manning Agency
RM 411, BF CONDOMINIUM BLG, A SORIANO AVE COR SOLA INTRAMUROS, MANILA
Tel No/s : 5240860
Email Address : info@inter-worldshippingcorp.com
Website : None
Official Representative : RYAN N. DELA CALZADA
Status : Valid License
License Validity : 3/7/2012 to 3/6/2016

IOLCOS MARITIME AGENCIES FAR EAST INC Manning Agency
UNITS B & F, 5F, RAMON MAGSAYSAY CTR BLDG, 1680 RO MALATE, MANILA
Tel No/s : 5249683 / 5249684
Email Address : iomnl@eastern.com.ph
Website : None
Official Representative : MR CESAR B RUBITE
Status : Valid License
License Validity : 9/30/2011 to 9/29/2015

ISLAND OVERSEAS TRANSPORT CORP Manning Agency
GF(PORTION) &2F EASTGATE CENTRE NO 169 EDSA MANDALUYONG
Tel No/s : 5336101 / 5336102
Email Address : None
Website : None
Official Representative : CAPT EMMANUEL L REGIO
Status : Valid License
License Validity : 12/22/2011 to 12/21/2015

JDA INTER-PHIL MARITIME SERVICES CORP. Manning Agency
402 403&404 GLC T M KALAW COR A MABINI ST ERMITA, MANILA
Tel No/s : 5238284-85/5238250/5256664
Email Address : JDAIMSCOR@PLDTDSL.NET
Website : None
Official Representative : JIMMY S CASTILLO
Status : Valid License
License Validity : 9/5/2012 to 9/4/2016

JEBSENS MARITIME, INC Manning Agency
2F HARBOR CTR II RAIL ROAD ST CHICAGO ST PORT AREA
Tel No/s : 5279980-88
Email Address : None
Website : None
Official Representative : ENRIQUE M. ABOITIZ
Status : Valid License
License Validity : 6/7/2012 to 6/6/2024

JENAR MARITIME INC Manning Agency
2296-A , LEON GUINTO STREET MALATE, MANILA
Tel No/s : (02)5280686
Email Address : crewing@jenarmaritimeinc.com
Website : www.jenarmaritimeinc.com
Official Representative : CRISTINA P. DOLAS
Status : Valid License
License Validity : 3/29/2012 to 3/28/2016

JJ OFFSHORE SERVICES INC Manning Agency
R-411 419 421 422B 422C MANUFACTURER BLDG PLAZA STA. CRUZ, MANILA
Tel No/s : 7337301/7347825/7345834/7345819
Email Address : jjsinc@pldtsl.net
Website : None
Official Representative : MS MYLENE M ASPIRIN
Status : Valid License
License Validity : 4/13/2012 to 4/12/2016

JO TANKERS PHILS INC (FOR. JO MGT PHILS INC ) Manning Agency
2/F 1751 DIAN ST. PALANAN, MAKATI
Tel No/s : 551-2808/14 8311868
Email Address : CREWING@PH.JOTANKERS.COM
Website : WWW.JOTANKERS.COM
Official Representative : CAPT REYNALDO A ALINEA
Status : Valid License
License Validity : 7/29/2011 to 7/28/2015

J-PHIL MARINE, INCORPORATED Manning Agency
1977 A.LINAO ST. MALATE, MANILA
Tel No/s : 5227947/ 3030179-81
Email Address :
Website :
Official Representative : EULALIO C. CANDAVA
Status : Valid License
License Validity : 11/28/2012 to 11/27/2016

KESTREL SHIPPING INCORPORATED Manning Agency
1535 M. ADRIATICO ST., ERMITA, MANILA
Tel No/s : 5213521 TO 23/5213525
Email Address : None
Website : None
Official Representative : CAPT AMADOR P SERVILLON
Status : Valid License
License Validity : 4/30/2013 to 4/29/2017

KGJS FLEET MANAGEMENT MANILA INC (FOR WESTFLEET PHILS INC) Manning Agency
6/F & 7/F, RUFINO TOWER, 6784 AYALA AVE COR V.A LEGASPI VILLAGE, MAKATI
Tel No/s : 9763330
Email Address : kcr@kgjs.no
Website : www.kgjs.ph
Official Representative : MALVAR T CASTELLON
Status : Valid License
License Validity : 11/26/2013 to 11/25/2017

KJCM MARITIME CORPORATION Manning Agency
UB 4F VERNIDA IV BLG LEVISTE ST SALCEDO VILL MAKATI
Tel No/s : 7516218/19 7515731
Email Address : kjcm@globelines.com.ph
Website : None
Official Representative : ARTURO M. PACULDAR
Status : Valid License
License Validity : 6/19/2012 to 6/18/2016

KLAVENESS MARITIME AGENCY, INC. Manning Agency
7F, TOWER A, TWO E-COM CTR BLDG, BAYSHORE AVE, MAL PASAY CITY
Tel No/s : 5236883/5238984/5218556/5239292
Email Address : crew.operations@klaveness.com
Website : None
Official Representative : CAPT VICTOR S DEL PRADO
Status : Valid License
License Validity : 12/4/2011 to 12/3/2015

KNUTSEN PHILIPPINES INC (FORMERLY NORTHERN CONFLUENCE SHIP MANAGEMENT INC) Manning Agency
2ND & 3RD FLOORS, THE GREGORIAN BLDG 2178 TAFT AVE MANILA
Tel No/s : 4840215
Email Address : NA
Website : NA
Official Representative : BRYANT C ARCILLA
Status : Valid License
License Validity : 5/7/2010 to 5/6/2014

KORPIL SHIPMANAGEMENT AND MANNING CORPORATION (FOR INTER-PACIFIC Manning Agency
RMS 301 & 302, 3F PARAGON TOWER 531 FLORES ST ERMITA, MANILA
Tel No/s : 5261186-89/5364605/5364925/5363016/5363178
Email Address : info@korpilship.com
Website : www.korpilship.com
Official Representative : ELIAS Y. DE LOS REYES III
Status : Valid License
License Validity : 1/19/2013 to 1/18/2017

KS TRANSCARRIER MANAGEMENT CORP Manning Agency
U-5 FELBETS BLDG KM7 DAVAO CITY DAVAO CITY, DAVAO DEL SUR
Tel No/s : 3003623
Email Address : ktransc@yahoo.com
Website : NA
Official Representative : DIONISIO S. CORBITA
Status : Valid License
License Validity : 4/2/2012 to 10/1/2012

LACERTA SHIPPING AGENCIES PHIL., INC. Manning Agency
R603 S&L BLG #1500 ROXAS BLVD ERMITA, MANILA
Tel No/s : 4009417/ 4009422
Email Address : None
Website : None
Official Representative : FLORA M IGNACIO
Status : Valid License
License Validity : 8/1/2012 to 7/31/2016

LAUREL CARRIERS PHILIPPINES, INC. Manning Agency
RM 210 2F REGINA BLDG ESCOLTA MANILA
Tel No/s : 354-7307/ 247-7450
Email Address : laurelcarriers@pldtdsl.net
Website : None
Official Representative : FERDINAND G DOMASING
Status : Valid License
License Validity : 2/27/2012 to 2/26/2016

LAURIN MARITIME PHILIPPINES INC (FORMERLY PHIL-WORLD SHIPPING SERVICES CORP Manning Agency
S301,302,303,304&306, 3F, MILANDRE CTR, 982 QUEZON QUEZON CITY
Tel No/s : 3735263/3735264/3736963
Email Address : PHILWORLD@PLDTDSL.NET
Website : None
Official Representative : MA LOURDES M CANARIA
Status : Valid License
License Validity : 10/28/2012 to 10/27/2016

LEEWARD MARINE SERVICES INC Manning Agency
MF,BARON ENT.BLG.I,9507A TAGUIG COR.JP RIZAL STS. MAKATI, MAKATI
Tel No/s : 899-7592
Email Address : None
Website : None
Official Representative : ORLANDO C. REVOLOS
Status : Valid License
License Validity : 8/24/2013 to 8/23/2017

LEONIS NAVIGATION COMPANY INC Manning Agency
915 PRES.QUIRINO AVE COR LEON GUINTO ST MALATE MLA
Tel No/s : 5238646-50
Email Address : leonismanning@leonisnav.com.ph
Website : www.leonisnav.com.ph
Official Representative : CAPT. FELIX C. ANDRADA
Status : Valid License
License Validity : 7/24/2010 to 7/23/2014

LOADSTAR INTERNATIONAL SHIPPING INC Philippine Registered Vessel
LOADSTAR BLDG 1294 ROMUALDEZ ST PACO, MANILA
Tel No/s :
Email Address : None
Website : None
Official Representative : MR HENRY U TANHUECO
Status : Valid License
License Validity : 10/27/2011 to 10/14/2014

LOTUS SHIPMANAGEMENT, INC. Manning Agency
R702&704,7F S&L BLG.1500 ROXAS BLVD.,ERMITA,MANILA
Tel No/s : 4002189 up to 92
Email Address : None
Website : None
Official Representative : MARIANITO Z AGUISANDA
Status : Valid License
License Validity : 8/14/2011 to 8/13/2015

LT MARINE OFFSHORE SERVICES, INC. Manning Agency
RM103 BEL-AIR BLG,1020 ROXAS BLVD, ERMITA, MLA
Tel No/s : 5239470
Email Address : LToffshore@yahoo.com
Website : None
Official Representative : MR. TADEO P. HABLADO
Status : Valid License
License Validity : 10/28/2012 to 10/27/2016

LYDIA MAR (MANILA) INC Manning Agency
SUITE E, 11/F G.E. ANTONIO BLG, TM KALAW STREET ERMITA, MANILA
Tel No/s : 5367109/536-1864
Email Address : info@lydiamar.ph
Website : www.lydiamar.ph
Official Representative : BRENDA V BALDON
Status : Valid License
License Validity : 10/4/2012 to 10/3/2016

MAERSK-FILIPINAS CREWING INC (FOR MAERSK TABACALERA CREWING AGENCY Manning Agency
9/F, ONE E-COM CTR BLDG, HARBOR DRIVE & SUNSET AVE PASAY CITY
Tel No/s : 4790800
Email Address : None
Website : None
Official Representative : EVANGELINE SAWAD
Status : Valid License
License Validity : 6/25/2010 to 6/24/2014

MAGSAYSAY MARITIME CORPORATION (FOR MAGSAYSAY MANPOWER INC) Manning Agency
MAGSAYSAY BLDG & GF&2F GE ANTONINO BLDG KALAW ST ERMITA, MANILA
Tel No/s : 5269640 / 5210850/5269602/5269600
Email Address : None
Website : None
Official Representative : MARLON R. RONO
Status : Valid License
License Validity : 9/10/2012 to 9/9/2024

MAGSAYSAY MOL MARINE INC (FORMERLY MAGSAYSAY MITSUI O.S.K. MARINE INC) Manning Agency
5F & 6F MAGSAYSAY BLDG 520 TM KALAW ST ERMITA, MANILA
Tel No/s : 5268888 LOC 9526/5217439
Email Address : CNDELACRUZ@MAGMOL.COM
Website : None
Official Representative : FRANCISCO D. MENOR
Status : Valid License
License Validity : 5/20/2013 to 5/19/2021

MAINE MARINE PHILIPPINES, INC. Manning Agency
A-E 17F & 18-D, R.MAGSAYSAY CTR. 1680 ROXAS BLVD. MALATE, MANILA
Tel No/s : 5244973/ 5368454
Email Address : operations@mainemarine.com.ph
Website : www.mainemarine.com.ph
Official Representative : ARLYN FERNANDEZ
Status : Valid License
License Validity : 7/11/2012 to 7/10/2016

MALAYAN TOWAGE & SALVAGE CORPORATION Manning Agency
R101 ERECHEM BLDG SALCEDO ST LEGASPI VILL MAKATI
Tel No/s : 8183702/ 8130696/ 7592174
Email Address : SALVTUG@INFO.COM.PH
Website : None
Official Representative : CAPT EDGARDO M GUALBERTO
Status : Valid License
License Validity : 9/16/2011 to 9/15/2015

MANILA OCEAN CREW MANAGEMENT INC Manning Agency
4TH FLOOR – B & D, RAMON MAGSAYSAY CTR, 1680 ROXAS MALATE, MANILA
Tel No/s : 3532917
Email Address : moc@manilaocean.com.ph
Website : NA
Official Representative : LEAH E CASTRO
Status : Valid License
License Validity : 10/2/2013 to 10/1/2017

MANILA SHIPMANAGEMENT & MANNING INC Manning Agency
GF,2F & 3F (BACK PORTION), PRINCESS BLG 104 ESTEBA LEGASPI VILLAGE, MAKATI
Tel No/s : 8924071 TO 74 LOC.75
Email Address : None
Website : None
Official Representative : AZUCENA C. DETERA
Status : Valid License
License Validity : 10/6/2012 to 10/5/2016

MARANAW LUZON SHIPPING COMPANY INC Manning Agency
G/F ENRIQUETA BLDG 1675-1677 A.MABINI ST MALATE
Tel No/s : 5210301-04
Email Address : mlscmn@marluship.com.ph
Website :
Official Representative : ATTY VINCENT C MIRANDA
Status : Valid License
License Validity : 6/16/2012 to 6/15/2016

MARC-CCI SHIPPING MANAGEMENT INC (FOR MARC-CTI SHPG MNGT INC) Manning Agency
3/F, PHIL GUE KAW BLDG, MA. OROSA COR REMEDIOS ST MALATE, MANILA
Tel No/s : 3533843
Email Address : crewing@marcgroup.com.ph
Website : None
Official Representative : MORENO P. ASPECTO
Status : Valid License
License Validity : 5/3/2012 to 5/2/2016

MARIMAR SHIPPING AGENCY CORPORATION Manning Agency
U-3 METROPOLITAN TOWNHOMES, 1055 METROPOLITAN AVE MAKATI
Tel No/s : 8976364 TO 65
Email Address : GMARIMAR@PLDTDSL.NET
Website : None
Official Representative : CAPT MARIO C. GALANG
Status : Valid License
License Validity : 8/4/2011 to 8/3/2015

MARITIMA DE MANILA MGM.SYSTEMS INC.(FOR. FELMIL UNITED CORP.) Manning Agency
R218-219, INTRAMUROS CORPORATE PLAZA, RECOLETOS CO INTRAMUROS, MANILA
Tel No/s : 528-4357
Email Address : None
Website : None
Official Representative : AMELIA O. PASQUEL
Status : Valid License
License Validity : 2/10/2013 to 2/9/2017

MARITIME SERVICES & MANAGEMENT INC Manning Agency
1517 F.AGONCILLO ST ERMITA MANILA
Tel No/s : 5219805 / 5212436/5214323
Email Address :
Website :
Official Representative : MR RODOLFO D ESTAMPADOR
Status : Valid License
License Validity : 11/19/2011 to 11/18/2015

MARLOW NAVIGATION PHILS INC (FORMERLY CREWSERVE INC) Manning Agency
MARLOW BLDG. 2120 LEON GUINTO ST. MALATE, MANILA
Tel No/s : 5369459/5362121
Email Address : MAIL@CREWSERVE.COM.PH
Website : WWW.CREWSERVE.COM.PH
Official Representative : MR ANTONIO GALVEZ JR
Status : Valid License
License Validity : 6/11/2008 to 6/10/2016

MARSAMAN MANNING AGENCY INC. Manning Agency
G/F & RMS 304-305 TM KALAW CTR 667 TM KALAW ST ERMITA, MANILA
Tel No/s : 5671403
Email Address : admin@marsaman.com.ph
Website : www.marsaman.com.ph
Official Representative : MS ANTONIETTA C MABELO
Status : Valid License
License Validity : 6/29/2013 to 6/28/2017

MARSUN SHIPPING CORPORATION Manning Agency
3F – C&D, FRANCISCO COURT BLDG, #12 FIRST STREET, QUEZON CITY
Tel No/s : 7277259
Email Address : marsunship283@gmail.com
Website : None
Official Representative : CAPT DIEGO G SAGISI
Status : Valid License
License Validity : 12/6/2011 to 12/5/2015

MARYVILLE MANILA, INC. Manning Agency
S311&314 3F ERMITA CENTER BLDG 1350 ROXAS BLVD ERMITA, MANILA
Tel No/s : 5265976 / 5265978
Email Address : manila@maryvillegroup.com
Website : None
Official Representative : MS GLENDA P BILIRAN
Status : Valid License
License Validity : 11/23/2011 to 11/22/2015

MATAGUMPAY MARITIME, INC. Manning Agency
RM.217 MANUFACTURERS BLDG STA CRUZ MANILA
Tel No/s : 7337651/ 7337302
Email Address : None
Website : None
Official Representative : MR. NOIMI L. ZABALA
Status : Valid License
License Validity : 2/23/2013 to 2/22/2017

MAUNLAD TRANS INCORPORATED Manning Agency
3681 RTJ BLDG BAUTISTA ST PALANAN MKTI CITY
Tel No/s : 5518935 / 5519426
Email Address : None
Website : None
Official Representative : CAPT SILVINO V FAJARDO
Status : Valid License
License Validity : 6/10/2012 to 6/9/2016

MED LINE PHILIPPINES INC Manning Agency
RMS 305 & 307 RAMAN CONDO 1130 P. TAMO MAKATI
Tel No/s : 8995549/ 8951242
Email Address : mail@medline.ph
Website : None
Official Representative : CAPT ANGEL J OSEÑA
Status : Valid License
License Validity : 8/16/2012 to 8/15/2016

MEDBULK MARITIME MANAGEMENT CORP. Manning Agency
G-02&03 ROYAL P TWIN TOWER 648 REMEDIOS & GUERRERO MALATE, MANILA
Tel No/s : 5261572/5261573/5261576
Email Address : medbulkcorp@medbulk.net.ph
Website : None
Official Representative : ELISER A. ODULIO
Status : Valid License
License Validity : 10/6/2012 to 10/5/2016

MERCURY SHIPPING CORPORATION Manning Agency
17TH & 18TH FLRS, MARC 2000 TOWER TAFT AVE COR. S MALATE, MANILA
Tel No/s : 5213874/ 5262456/5262457
Email Address : virjenship@pacific.net.ph
Website : None
Official Representative : MR ERICSON M MARQUEZ
Status : Valid License
License Validity : 10/18/2011 to 10/17/2015

MERFOLK SHIPPING INC. Manning Agency
S601 & 603 BEL-AIR APT. 1020 ROXAS BLVD. ERMITA, MANILA
Tel No/s : 5255605/5259459/5266067/5271587
Email Address : NA
Website : NA
Official Representative : FLORENCIO C ESPINA
Status : Valid License
License Validity : 10/4/2011 to 10/3/2015

METRO OVERSEAS SHIPPING AGENCY INC Manning Agency
230 ERMIN GARCIA STREET QUEZON CITY
Tel No/s : 9125037
Email Address : recio@skydsl.com.ph
Website : None
Official Representative : DRA. TRINIDAD B. RECIO
Status : Valid License
License Validity : 8/14/2012 to 8/13/2016

MICHAELMAR PHILS., INC. Manning Agency
4723 ARELLANO COR ZOBEL ROXAS STS PALANAN, MAKATI
Tel No/s : 5501052 (TRUNKLINE)/5110115
Email Address : crew@michaelmar.com.ph
Website : www.michaelmar.com.ph
Official Representative : MERCEDES M. RAVANOPOULOS
Status : Valid License
License Validity : 1/14/2012 to 1/13/2016

MILMAR CREWING INC Manning Agency
S502 5/F MA NATIVIDAD BDG 470 TM KALAW COR CORTADA ERMITA, MANILA
Tel No/s : 3534993/3536366
Email Address : None
Website : NA
Official Representative : RICARDO N NOBLE JR
Status : Valid License
License Validity : 5/31/2010 to 5/31/2014

MINERVA MARINE AGENCY INC Manning Agency
ROOM 202, 2/F, S & L BLDG, 1500 ROXAS BLVD ERMITA, MANILA
Tel No/s : 5228482/5228480
Email Address : gm@minervaagency.com.ph
Website : www.minervaagency.com.ph
Official Representative : GREGORIO F ORTEGA
Status : Valid License
License Validity : 3/26/2013 to 3/25/2017

MMSPHIL MARITIME SERVICES INC.(PHILASIA SHIPPING AGENCY CORP) Manning Agency
U103 (GF), 201-B & 203 (2F), MARBELLA II BLG, 2071 MALATE, MANILA
Tel No/s : 5267456 TO 58
Email Address : operations@mmsphil.com.ph
Website : www.mmsphil.com.ph
Official Representative : ALFREDO T. MENDOZA
Status : Valid License
License Validity : 8/27/2012 to 8/26/2016

MONSOON MARITIME SERVICES PHILS INC Manning Agency
U103 &104 GF MARBELLA II COND BLG 2071 ROXAS BLVD MALATE, MANILA
Tel No/s : 5250292 / 5254852/ 5253051
Email Address : None
Website : None
Official Representative : DIOSDADO G RAMOS
Status : Valid License
License Validity : 3/11/2012 to 3/10/2016

MOT-BARKO MANILA INC Manning Agency
U2A 2F MA DANIEL BLDG 470 SN ANDRES COR DEL PILAR MALATE, MANILA
Tel No/s : 5168809/5168825
Email Address : mot-barko@mbm.com.ph
Website : www.mbm.com.ph
Official Representative : NOEL E. HERNANDEZ
Status : Valid License
License Validity : 11/12/2010 to 11/12/2014

MRM PHILIPPINES INC Manning Agency
UNIT 602, 6/F, DY INT'L. BLDG, 1011 GEN. MALVAR CO MALATE, MANILA
Tel No/s : 4110001
Email Address : carmi@mrm.net
Website : www.mrm.net
Official Representative : MARIA CARMELITA M CALINGO
Status : Valid License
License Validity : 3/1/2013 to 2/28/2017

MST MARINE SERVICES (PHILS.) INC Manning Agency
5/F, 1751 BLDG, 1751 DIAN STREET PALANAN, MAKATI
Tel No/s : 860-7500
Email Address : benjamin.katipunan@tsmphil.com.ph
Website : www.tsmphil.com.ph
Official Representative : ALFONSO RANJO DEL CASTLLO
Status : Valid License
License Validity : 8/21/2011 to 8/20/2015

MULTINATIONAL MARITIME INC. Manning Agency
U102 (GF) & U203 & 206-B(2F) MARBELLA II BLDG. 207 MALATE, MANILA
Tel No/s : 536-7713/536-7755
Email Address : None
Website : None
Official Representative : CAPT. BANNY B. BRIONES
Status : Valid License
License Validity : 4/16/2013 to 4/15/2017

MULTINATIONAL SHIP MANAGEMENT INC Manning Agency
22ND FLR BDO PLAZA 8737 PASEO DE ROXAS MAKATI
Tel No/s : 8935795
Email Address : None
Website : msm@msm.com.ph
Official Representative : RENE F AGUIRRE
Status : Valid License
License Validity : 8/30/2012 to 8/30/2016

NAESS SHIPPING PHILIPPINES INC Manning Agency
NAESS HOUSE 2215 L.GUINTO ST MALATE MANILA
Tel No/s : 5211592 TO 95/5213361/5213376/5239973-74
Email Address : naess@pldtdsl.net/ neasscrew@skynet.net
Website : www.naessweb.com
Official Representative : PEDRO MIGUEL F OCA
Status : Valid License
License Validity : 2/16/2012 to 2/15/2016

NAME-HIRE Manning Agency
NO ADDRESS
Tel No/s :
Email Address :
Website :
Official Representative :
Status : Valid License
License Validity : 2/3/2000 to 2/3/2050

NATUNA SCEAN MANPOWER CORPORATION Manning Agency
B3P2 L2&L3 YOUNG ST MERITVILLE SUBD PULANGLUPA LAS PIÑAS
Tel No/s : 8719295
Email Address : None
Website : None
Official Representative :
Status : Valid License
License Validity : 10/26/2011 to 10/25/2015

NAVIA CREWING SERVICES INC (FORMERLY MEC GLOBAL SHIP MGT AND MANNING CORP) Manning Agency
UNIT 22B, 22/F, CHATHAM HOUSE, V.A. RUFINO COR VAL SALCEDO VILLAGE, MAKATI
Tel No/s : 3109733 TO 35
Email Address : crewing@navia.ph
Website : www.navia.ph
Official Representative : SHEILA RUTH G TIANGCO
Status : Valid License
License Validity : 10/28/2012 to 10/27/2016

NAVIS MARITIME SERVICES INC Manning Agency
4/F NAESS HOUSE 2215 LEON GUINTO ST MANILA MALATE, MANILA
Tel No/s : 5252161
Email Address : NA
Website : NA
Official Representative : IRIS V. BAGUILAT
Status : Valid License
License Validity : 8/6/2010 to 8/6/2014

ND SHIPPING AGENCY & ALLIED SERVICES INC Manning Agency
2/F 1404 SAN GREGORIO ST. PACO, MANILA
Tel No/s : 5634369 to 70
Email Address :
Website :
Official Representative : MR DENCIO B DULDULAO
Status : Valid License
License Validity : 10/7/2011 to 10/6/2015

NET SHIP MANAGEMENT INC (FORMERLY ONBOARD MARINE EXPO) Manning Agency
GF &2F, SCANDIC PALACE, 4291 EMILIA STREET PALANAN, MAKATI
Tel No/s : 02-8467245/8467394/8467399
Email Address : NETSHIP@NETSHIP.COM.PH
Website : HTTP//WWW.NETSHIP.COM.PH
Official Representative : ROSALIA T. CABALLERO
Status : Valid License
License Validity : 2/14/2012 to 2/13/2016

NEW FILIPINO MARITIME AGENCIES INC Manning Agency
2/F KALAYAAN BLDG. DELA ROSA COR. SALCEDO STS LEGASPI VILLAGE, MAKATI
Tel No/s : 8673032/63/66/8673608/10
Email Address : newfil@info.com.ph/ newfil@moz-com.com
Website : None
Official Representative : PHILIP S. TUAZON
Status : Valid License
License Validity : 5/11/2010 to 5/10/2014

NFD INTERNATIONAL MANNING AGENTS INC Manning Agency
MF & 2F, GUERRERO BLG, 476 UNITED NATIONS AVENUE ERMITA, MANILA
Tel No/s : 559-7233
Email Address : NFD@NFD.COM.PH
Website : WWW.NFD.COM.PH
Official Representative : CYNTHIA E. SANCHEZ
Status : Valid License
License Validity : 7/19/2011 to 7/18/2015

NOAH GLOBAL MARITIME, INC. Manning Agency
2F & 5C, 93 SAYOC BLG., 93 SEN. GIL PUYAT MAKATI
Tel No/s : 8872013/8434942/8433459
Email Address : None
Website : None
Official Representative : CAPT LEONARDO B SAULOG
Status : Valid License
License Validity : 9/3/2011 to 9/2/2015

NORLEN CREW MANAGEMENT INC (FORMERLY EXCEL MARITIME AGENCIES INC) Manning Agency
R108 GF INTRAMUROS CORPORATE PLZA RECOLETOS ST INTRAMUROS, MANILA
Tel No/s : 4859789/4859748/5218845
Email Address : CAPTYTAPIA@NORLEN.BAYANDSL.PH
Website : WWW.NORLENCREW.COM
Official Representative : CAPT FERDINAND YAP TAPIA
Status : Valid License
License Validity : 2/24/2013 to 2/23/2017

NORSEMAN COMPANY INC Manning Agency
RM 311 3F, S&L BLDG, 1500 ROXAS BLVD. ERMITA, MANILA
Tel No/s : 5251423 / 5251440/5365126
Email Address : norsemancompany@pldtdsl.net
Website : www.norsemancompany.com
Official Representative : MARIANITO AGUISANDA
Status : Valid License
License Validity : 9/4/2012 to 9/3/2016

NORTEAM SHIPPING SERVICES, INC. FOR. HOMAN SHPNG. SVCS. PHILS. INC. Manning Agency
RM 201&204 ITC BLDG 337 GIL PUYAT AVE MAKATI CITY
Tel No/s : 8999445/ 8907746/ 8994179
Email Address : norteam.main@norteam.com.ph
Website : www.norteam.com.ph
Official Representative : MR JULITO B QUIBAN JR
Status : Valid License
License Validity : 3/5/2012 to 3/4/2016

NORTH SEA MARINE SERVICES CORP Manning Agency
*1535 M. ADRIATICO ST., ERMITA, MANILA
Tel No/s : 5254223 / 5254213
Email Address : None
Website : http://www.nsms.ph
Official Representative : ROSALINA B CERDINA
Status : Valid License
License Validity : 2/24/2010 to 2/23/2014

NOTRE DAME OILFIELDS MARITIME SERVICES INC (FORMERLY JEU INTERNATIONAL SHIP Manning Agency
G/F & 2/F, NOTRE DAME BLDG, 2217-2221 F.B. HARRISO PASAY CITY
Tel No/s : 556-2438/5550789/8469142/5562814
Email Address : rbbernales@notredameshipping.com.ph
Website : www.notredameshipping.com.ph
Official Representative : REBECCA B BERNALES
Status : Valid License
License Validity : 7/9/2011 to 7/8/2015

NS UNITED MARINE PHILIPPINES INC (FORMERLY GENETICS MARITIME SERVICES INC) Manning Agency
2/F, UNIVERSAL LMS BLDG, 106 ESTEBAN ST LEGASPI VILLAGE, MAKATI
Tel No/s : 8172390
Email Address : gmsi@geneticsmaritime.com.ph
Website : None
Official Representative : VALERIANO DEL ROSARIO
Status : Valid License
License Validity : 9/22/2010 to 9/21/2014

NYK-FILSHIP MANAGEMENT INC Manning Agency
GEN LUNA COR STA POTENCIANA ST INTRAMUROS MANILA
Tel No/s : 5278461 TO 72
Email Address : nykfil@nykfil.com.ph
Website : http://www.nykfil.com.ph
Official Representative : JOSEPHINE J FRANCISCO
Status : Valid License
License Validity : 10/30/2011 to 10/29/2023

OCEAN EAST AGENCY CORP Manning Agency
R103 (LW) & 2F TRINITY BLDG 636 TM KALAW ST ERMITA, MANILA
Tel No/s : 4000003/4000386/4000519
Email Address : None
Website : None
Official Representative : FERDINAND G. DOMASING
Status : Valid License
License Validity : 2/12/2012 to 2/11/2016

OCEAN PROSPERITY MANNING & MGT CORP (FOR SUCCESSFUL ACHIEVEMENT MANNING Manning Agency
S 2&3 4/F LEGASPI TOWERS 300 ROXAS BLVD MLA MANILA
Tel No/s : 5212236 / 5241555
Email Address : OCEANPRO@I-MANILA.COM.PH
Website : None
Official Representative : ZALDY VILLAFLOR
Status : Valid License
License Validity : 7/8/2013 to 7/7/2017

OCEAN WAVE CRUISERS INTERNATIONAL MANNING AGENCY INC Manning Agency
5F, PARKVIEW PLAZA BLDG, TAFT AVE COR T.M. KALAW S ERMITA, MANILA
Tel No/s : 5266229/5266223/5264862
Email Address : fsfoceanwavecruisers@yahoo.com
Website : NA
Official Representative : CLARISSA M. BONCAVIL
Status : Valid License
License Validity : 9/3/2013 to 9/2/2017

OCEANCREW MARINE SERVICES INC Manning Agency
MEZZANINE FLOOR, MARY BACHRACH BLDG 25TH COR A.C PORT AREA, MANILA
Tel No/s : 5278888 LOC 8285 TELEFAX
Email Address : crewing@oceancrew.no
Website : ww.oceancrew.no
Official Representative : SANTOS A. MACATANGAY
Status : Valid License
License Validity : 6/19/2012 to 6/18/2016

OCEANUS MARITIME CREWING SERVICES INC Manning Agency
UNIT 2006, 20TH FLR, WORLDTRADE EXCHANGE BLDG, 215 BINONDO, MANILA
Tel No/s : 7038221/4253880/2541971
Email Address : operation@oceanusmaritime.com
Website : www.oceanusmaritime.com
Official Representative : MARLON B. MIRO
Status : Valid License
License Validity : 9/15/2010 to 9/14/2014

ODFJELL PHILIPPINES INC Manning Agency
4F, 5F & 6F, ATLANTIS BEACON TOWER, 2315 L. GUINT MALATE, MANILA
Tel No/s : 5280341 (TRUNKLINE)/ 5672255
Email Address : manila@odfjell.com
Website : www.odfjell.com.ph
Official Representative : REMIGIO S ZAMORA
Status : Valid License
License Validity : 4/22/2012 to 4/21/2016

ONE SHIPPING CORPORATION Manning Agency
611 CITYLND COND10 TWR1,6815 AYALA& HV DELA COSTA SALCEDO VILLAGE, MAKATI
Tel No/s : 8163293/8163297/8163282
Email Address : oneshipping@yahoo.com
Website : None
Official Representative : CAPT BENEDICTO C MANALO
Status : Valid License
License Validity : 12/12/2012 to 12/11/2016

ONYX SEATRANS MANAGEMENT INC Manning Agency
G/F-3/F MA ZITA BLDG 953 ESCODA ST MANILA ERMITA, MANILA
Tel No/s : 5675827
Email Address : onyxseatrans@yahoo.com.ph
Website : NA
Official Representative : JAIME D QUIÑONES
Status : Valid License
License Validity : 5/26/2012 to 11/25/2012

ORAE NAVIGATION CORPORATION (FORMERLY JJ CREWING CORPORATION) Manning Agency
RM301&302 GLC BLDG 492 T M KALAW ST MANILA ERMITA, MANILA
Tel No/s : 528-0923
Email Address : NA
Website : NA
Official Representative : GIEHRJEM P. PURACAN
Status : Valid License
License Validity : 2/10/2013 to 2/9/2017

ORIENT HOPE AGENCIES INC. (FOR. SEA HORSE MANNING) Manning Agency
2ND FLOOR, 1036 M.H. DEL PILAR STREET ERMITA, MANILA
Tel No/s : 5262636/40
Email Address : orient_hope12@yahoo.com
Website : www.orienthope.com
Official Representative : DINO ALBERTO V. ALFONSO
Status : Valid License
License Validity : 3/7/2013 to 3/6/2017

ORIENT LINE PHILIPPINES INC Manning Agency
S1208 ERMITA CTR BLDG 1350 ROXAS BLVD MANILA ERMITA, MANILA
Tel No/s : 3090542/3090543
Email Address : None
Website : NA
Official Representative : MACARIO E. DELA PENA
Status : Valid License
License Validity : 7/2/2013 to 7/1/2017

ORIENT SEAS INTERNATIONAL SERVICES INC Manning Agency
U1503 THE CENTREPOINT COND, GARNET COR J VARGAS ORTIGAS, PASIG CITY
Tel No/s : 6383763
Email Address : orsis@skyinet.net
Website : www.orientseasinternational.co
Official Representative : RODOLFO B. LIM
Status : Valid License
License Validity : 9/29/2012 to 9/28/2016

ORIENT STAR SHIPMANAGEMENT CO INC Manning Agency
SUITE 1001, 10/F, MA. NATIVIDAD BLDG, 470 T.M. KAL ERMITA, MANILA
Tel No/s : 3031920/5248042
Email Address : orientstar-phil@orient-star.org
Website : NA
Official Representative : MARIBEL B DELA CRUZ
Status : Valid License
License Validity : 10/31/2011 to 10/30/2015

ORIENTAL SHIPMANAGEMENT COMPANY INC Manning Agency
RECRAA BLDG VITALEZ COMPOUND SUCAT PARA#AQUE M.M.
Tel No/s : 8257956 TO 59
Email Address : oriman@oriental.com.ph
Website : None
Official Representative : RAMON S. HERRERA
Status : Valid License
License Validity : 7/24/2010 to 7/23/2014

ORIENTWISDOM SHIPPING CORPORATION(FOR;MOPAS CRUISE LINE PHILIPPINES INC ) Manning Agency
RECRAA BLDG VITALEZ COMPOUND SUCAT PARAÑAQUE
Tel No/s : 8257956 TO 59
Email Address : ORIMAN@ORIENTAL.COM.PH
Website : WWW.ORIMAN.COM.PH
Official Representative : CAPT ROSENDO C HERRERA
Status : Valid License
License Validity : 8/2/2012 to 8/1/2016

OROPHIL SHIPPING INT`L CO. INC. (TIPOLO SHIPPING INT`L AGENCY) Manning Agency
2F KNIGHT OF RIZAL BDG. BONI. DRIVE PORT AREA MLA.
Tel No/s : 5270656 / 5270662
Email Address :
Website :
Official Representative : ENGR TOMAS N OROLA
Status : Valid License
License Validity : 11/22/2011 to 11/21/2015

OSG SHIP MANAGEMENT MANILA INC (FORMERLY STELMAR PHILS INC) Manning Agency
102 LP LEVISTE ST., SALCEDO VILLAGE MAKATI, MAKATI
Tel No/s : 324-8700
Email Address : CrewIntOSGMNL@osg.com
Website : www.osg.com
Official Representative : MA CRISTINA H GARCIA
Status : Valid License
License Validity : 6/23/2012 to 6/22/2016

OSM MARITIME SERVICES, INC (FOR ORIENT SHIP MNGT) Manning Agency
GF, 2F,4F & 8F OSM BLDG 479 PEDRO GIL ST ERMITA, MANILA
Tel No/s : 5238871-75
Email Address : None
Website : None
Official Representative : CAPT ADONIS B. DONATO
Status : Valid License
License Validity : 11/9/2010 to 11/26/2020

OSM SHIPPING PHILS. INC. (FORMERLY EL SHADDAI SHIPPING INC.) Manning Agency
S-E,6F, G.E. ANTONINO BLG, TM KALAW COR. J BOCOBO ERMITA, MANILA
Tel No/s : 5365970
Email Address : osmphil@yahoo.com
Website : None
Official Representative : ALEXANDER G ABILO
Status : Valid License
License Validity : 10/10/2012 to 10/9/2016

OSTE CREWING PHILIPPINES INC Manning Agency
4/F U-4B ONE E-COM CTR PALM COAST AVE MOA BUS PARK PASAY CITY
Tel No/s : 5567251
Email Address : operation@oste.com.ph
Website : NA
Official Representative : JOSE RAMON R. GARCIA
Status : Valid License
License Validity : 10/5/2010 to 10/5/2014

OTHELLO-MICOMAR PHILIPPINES INC (FORMERLY MICOMAR SHIPPING PHILS INC) Manning Agency
3/F NAESS HSE 2215 L.GUINTO MALATE MANILA
Tel No/s : 5213190 TO 91/ 5210796/5228382
Email Address : Micomar@qinet.net
Website : None
Official Representative : PEDRO MIGUEL F OCA
Status : Valid License
License Validity : 6/18/2012 to 6/17/2016

OVERSEAS BULK TRANSPORT INC Philippine Registered Vessel
2F HARBOR CTR 11 BLDG RAILROAD S.HARBOR PORT AREA
Tel No/s : 8164875 / 8171312
Email Address :
Website :
Official Representative : MA THERESA D GUTAY
Status : Valid License
License Validity : 5/12/2011 to 5/23/2014

PACC SHIPPING PHILS INC. (FOR. PCL SHIPPING PHILS INC) Manning Agency
UNITS A, B, C & D,9F R.MAGSAYSAY CTR, 1680 R. BLVD MALATE, MANILA
Tel No/s : 5214422 / 5219231/ 5258185
Email Address : COMMBOX@PACCSHIP.COM.PH
Website : None
Official Representative : JUVILYN L. BATAC – ANAYA
Status : Valid License
License Validity : 1/29/2013 to 1/28/2017

PACIFIC ASIA OVERSEAS SHIPPING CORP Manning Agency
GF PAMCOR BLG, PASCOR DRIVE, BGY STO. NIÑO, PARAÑAQUE
Tel No/s : 8523067 TO 68
Email Address : pascor@pacific-ace.com/pascomnl@yahoo.com
Website : www.pacific-ace.com
Official Representative : ATTY ROGELIO A DIO
Status : Valid License
License Validity : 9/9/2011 to 9/8/2015

PACIFIC OCEAN MANNING INC (FORMERLY CANADIAN PACIFIC STEAMSHIP PHIL) Manning Agency
1535 M ADRIATICO ST ERMITA, MANILA
Tel No/s : 5213521-23
Email Address : apomi@attglobal.net
Website : None
Official Representative : CAPT AMADOR P SERVILLON
Status : Valid License
License Validity : 10/17/2011 to 10/16/2015

PACIFIC SEAMEN SERVICES INC Manning Agency
UNIT33 & 35 COLUMBIA TOWER,ORTIGAS AVENUE MANDALUYONG
Tel No/s : 7263351
Email Address : PACSEA@PHILSEAMEN.COM.PH
Website : WWW.PHILSEAMEN.COM.PH
Official Representative : TEODORO A CALINGAO
Status : Valid License
License Validity : 7/24/2012 to 7/23/2016

PACIFIC VALIANT INC Manning Agency
6F KING'S COURT I BLG , 2129 CHINO ROCES AVENUE MAKATI
Tel No/s : 8565094
Email Address : PACVAL@YAHOO.COM
Website : None
Official Representative : MR ANTONIO P VISAYA
Status : Valid License
License Validity : 6/12/2013 to 6/11/2017

PAL MARITIME CORPORATION Manning Agency
UNIT 404,PRESTIGE TWR DON FRANCISCO ORTIGAS JR.RD. ORTIGAS, PASIG CITY
Tel No/s : 6338537 TO 38
Email Address : PALMARCO@PWORLD.NET.PH
Website : None
Official Representative : MANUEL B. BAYOT
Status : Valid License
License Validity : 9/13/2011 to 9/12/2015

PANDISHIP CORPORATION (FORMERLY PAMINTUAN MARITIME SERVICES CO., INC.) Manning Agency
UNIT 4-A,4F, MJL BLDG, 1175 CHINO ROCES AVE MAKATI
Tel No/s : 8964572/ 8996634
Email Address : pandiship@pacific.net.ph
Website : www.pandishipcorp.com
Official Representative : DIONNIE P. GUERRERO
Status : Valid License
License Validity : 11/15/2011 to 11/14/2015

PAROLA MARITIME AGENCY CORP. Manning Agency
1582 COPERNICO ST., SAN ISIDRO, MAKATI
Tel No/s : (632) 3285680
Email Address : parola@parolaweb.com
Website : www.parolaweb.com.ph
Official Representative : ROSELLA G SANTILLAN
Status : Valid License
License Validity : 3/11/2012 to 3/10/2016

PB MARITIME PERSONNEL INC (FORMERLY EPIC MARITIME PERSONNEL INC) Manning Agency
16/FL RAMON MAGSAYSAY CTR 1680 ROXAS BLVD ERMITA, MANILA
Tel No/s : 3548206 to 11
Email Address : pbmp@pacificbasin.com
Website : None
Official Representative : ESTEBAN B SALONGA
Status : Valid License
License Validity : 1/29/2013 to 1/28/2017

PEARL GRACE SHIPMANAGEMENT, INC. Manning Agency
2/F, AUSSIE TOWER, 1418 M.H. DEL PILAR STREET ERMITA, MANILA
Tel No/s : 2540848/2540983
Email Address : pgraceops@pearlgrace.com.ph
Website : www.pearlgraceshipmanagement.com
Official Representative : CAPT WALFREDO RIVAS JR
Status : Valid License
License Validity : 9/30/2011 to 9/29/2015

PENAREDONDO CREWING AGENCY Manning Agency
1350 GENERAL LUNA COR BELEN STS PACO, MANILA
Tel No/s : 5245055/5244775/5247230/3873630
Email Address : PENAREDONDO@YAHOO.COM
Website : GEOCITIES.COM/PENAREDONDOAGEN
Official Representative : MR RUDY A PEÑAREDONDO
Status : Valid License
License Validity : 2/3/2012 to 2/2/2016

PENTAGON INTERNATIONAL SHIPPING AGENCIES INC Manning Agency
4581 BARON COR SOLCHUAGA ST MAKATI
Tel No/s : 8973973/81078
Email Address : pentagon@pentaships.net.ph
Website : pentagon@pentaships.net.ph
Official Representative : MEYNARDO I. BUGIA JR.
Status : Valid License
License Validity : 10/11/2011 to 10/10/2015

PESCADORES INTERNATIONAL, INC. Manning Agency
3F HR BLG., 43 MINDANAO AVE., Q.C.
Tel No/s : 632-9204649/632-9208244
Email Address : pescadores@pacific.net.ph/pescadores@pldtsl.net
Website : None
Official Representative : RICARDO G DE JOYA JR
Status : Valid License
License Validity : 5/16/2012 to 5/15/2016

PHIL-CREWING MARITIME SERVICES INC Manning Agency
6F EMI CTR BLDG 1181 LEVERIZA COR PRES QUIRINO AVE MALATE, MANILA
Tel No/s : 3545449/3536224
Email Address : allstaff@philcrewing.com.ph
Website : None
Official Representative : JOSE M AMARILLENTO JR
Status : Valid License
License Validity : 3/25/2013 to 3/25/2014

PHILIPPIANS INTERNATIONAL SHIPPING AGENCY, INC. Manning Agency
U903,ONE SAN MIGUEL BLG,SAN MIGUEL AVE COR. SHAW BOULEVARD, MANDALUYONG
Tel No/s : 7065433/ 7065714
Email Address : phlpians@yahoo.com
Website : www.philippiansinternational.com
Official Representative : JOSEPH T. TUVIDA
Status : Valid License
License Validity : 4/13/2010 to 4/12/2014

PHILIPPINE MARINE CONSULTANTS INC Manning Agency
UNIT D JADE VILLA II, 556 QUIRINO AVE TAMBO, PARAÑAQUE
Tel No/s : 8538554/853-8560
Email Address : pmccrewing@yahoo.com
Website : None
Official Representative : MR PETER T GEPILANO
Status : Valid License
License Validity : 10/22/2011 to 10/21/2015

PHILIPPINE OCEAN MARINE AND MANNING CORPORATION Manning Agency
RMS 308 &309 VAREB MANSION, #1679 A. MABINI STREET MALATE, MANILA
Tel No/s : 5245079/ 4508959
Email Address : philocean_marine@yahoo.com.ph
Website : None
Official Representative : CAPT NOE L AVENO
Status : Valid License
License Validity : 6/14/2012 to 6/13/2016

PHILIPPINE OVERSEAS EMPLOYMENT ADMINISTRATION Manning Agency
ORTIGAS AVE COR EDSA MANDALUYONG CITY
Tel No/s : 7221151 / 7221163
Email Address :
Website :
Official Representative :
Status : Valid License
License Validity : 1/1/1982 to 12/31/2020

PHILIPPINE STANDARD SHIPMANAGEMENT INC Manning Agency
S1008 ERMITA CTR BLG 1350 ROXAS BLVD ERMITA, MANILA
Tel No/s : 5264335/ 5264310 loc.102/ 5264330
Email Address : pssi@pssi_sm.com
Website : www.pssi.sm.com
Official Representative : ALEXANDER A. NUGUID
Status : Valid License
License Validity : 1/3/2012 to 1/2/2016

PHILIPPINE TRANSMARINE CARRIERS INC Manning Agency
FIRST MRITIME PLACE 7458-7460 BAGTIKAN ST. SAN ANTONIO VILLAGE, MAKATI
Tel No/s : 7981111/ 623-2283/ 5778790/ 5778793
Email Address : None
Website : None
Official Representative : GERARDO A BORROMEO
Status : Valid License
License Validity : 4/11/2011 to 10/16/2023

PHILIPPINE TRANSWORLD SHIPPING CORPORATION Manning Agency
S900,904,907-8&910A ERMITA CTR 1350 ROXAS BLVD MLA
Tel No/s : 5267416 TO 24
Email Address : ptsc@compass.com.ph
Website :
Official Representative : MR ERLINDO M SALVADOR
Status : Valid License
License Validity : 5/21/2012 to 5/20/2016

PHILSAFE MARINE SERVICES INC. Manning Agency
UNITS C (GF) & D (2F), ELW BLDG, 1850 TAFT AVENUE MALATE, MANILA
Tel No/s : 3107235/3107236/3107239
Email Address : www.philsafemarine.com
Website : info@philsafe.com
Official Representative : RICARDO N GALVEZ JR
Status : Valid License
License Validity : 3/2/2012 to 3/2/2016

PHILSUNRISE MARITIME, INC. Manning Agency
U1002 10F COMMON GOALTWR FINANCE COR IND ALABANG MUNTINLUPA CITY, MUNTINLUPA
Tel No/s : 5533181
Email Address : www.philsunrisemaritime.com.ph
Website : manning@philsunrisemaritime.com.ph
Official Representative : CAPT REYNOLD L TORRES
Status : Valid License
License Validity : 6/21/2012 to 6/21/2016

PHILSYNERGY MARITIME INC Manning Agency
U1001, COMMON GOAL TWR, FINANCE ST, ALABANG MUNTINLUPA CPO, MUNTINLUPA
Tel No/s : 8078241
Email Address : manila@philsynergymaritime.com.ph
Website : NA
Official Representative : REYNOLD LIM TORRES
Status : Valid License
License Validity : 8/4/2011 to 8/3/2015

PHOENIX MARITIME CORPORATION (FOR. FIL-HARVEST MARINE INC.) Manning Agency
6F FELISA BLG. 108 RUFINO ST. LEGASPI VILL., MKT
Tel No/s : 8671476/8672531 to 33
Email Address : phoenix@ncomla.com
Website : None
Official Representative : ERICSON M. MARQUEZ
Status : Valid License
License Validity : 7/25/2011 to 7/24/2015

PILIPINAS CROWN MARITIME INC Manning Agency
17F MARC BDG1971 TAFT AVE COR P.QUIRINO AVE MANILA
Tel No/s : 5214248 / 5268039
Email Address :
Website :
Official Representative : MR RICHARD M MARQUEZ
Status : Valid License
License Validity : 12/27/2011 to 12/26/2015

PINAMUNGAHAN TOWAGE CORP. Philippine Registered Vessel
F. RAMOS ST. CEBU CITY
Tel No/s : 5641916 / 361700
Email Address :
Website :
Official Representative : JOSE MARI MORAZA
Status : Valid License
License Validity : 3/29/2011 to 1/28/2014

PLL SHIP MANAGEMENT CORP Manning Agency
RMS 302 & 303 (3F) & 4/F PARAGON TOWER 531 A FLORE ERMITA, MANILA
Tel No/s : 5264873
Email Address : psmc@pllship.com/info
Website : NA
Official Representative : BENJAMIN C SERVANO JR
Status : Valid License
License Validity : 1/15/2013 to 1/14/2017

POSEIDON INTERNATIONAL MARITIME SERVICES INC Manning Agency
S-502 BEL AIR APT 1020 ROXAS BLVD ERMITA MANILA
Tel No/s : 5362703/5362714
Email Address : poseidonintl@pldtdsl.net
Website : www.poseidonph.com
Official Representative :
Status : Valid License
License Validity : 3/10/2012 to 3/9/2016

POS-FIL SHIP MANAGEMENT CORPORATION Manning Agency
7F JEMARSONS PLCE 1626 P HIDALGO ST MANILA MALATE, MANILA
Tel No/s : 5168800/5168801
Email Address : NA
Website : NA
Official Representative : GAUDENCIO C. MORALES
Status : Valid License
License Validity : 12/15/2010 to 12/15/2014

PRIME MARINE SERVICES INC Manning Agency
3/F PRUDENTIAL BANK BLDG 1377 A.MABINI ST ERMITA
Tel No/s : 5211736
Email Address :
Website :
Official Representative : MR BIBIANO O REYNOSO
Status : Valid License
License Validity : 11/17/2011 to 11/16/2015

PROGRESSIVE SHIPPING & ALLIED SERVICES CORP Manning Agency
HOUSE NO. 6, PATIO MADRIGAL COMPOUND, 2550 ROXAS B PASAY CITY
Tel No/s : 8221359/8221634
Email Address : progressiveshipping@ymail.com
Website : NA
Official Representative : ALEX C SALAR
Status : Valid License
License Validity : 7/22/2010 to 7/22/2014

QUEEN OF THE OCEAN SHIPPING CORP Manning Agency
G/F, NO. 4598 J. DELA CRUZ COR CASINO STREETS PALANAN, MAKATI
Tel No/s : 8334295 (TELEFAX)
Email Address : NA
Website : NA
Official Representative : ALEXANDER M NUNEZ JR
Status : Valid License
License Validity : 9/2/2011 to 9/2/2015

RADIAL GOLDEN MARINE SERVICES CORPORATION (FOR LIGHTHOUSE INTL SHPG CORP) Manning Agency
UPPER THIRD FLOOR, KIMURA VALE BLDG, 1971 LEON GUI MALATE, MANILA
Tel No/s : 5276633 / 5275930
Email Address : radialgolden@email.com
Website : NA
Official Representative : EUGENE R. AVENIDO
Status : Valid License
License Validity : 5/20/2010 to 5/20/2014

REIGN MARINE SHIPPING AGENCY CO INC (LIBERTY MARINE SHIPPING CO INC) Manning Agency
2814 UNIT N VIOLETA COURT FB HARRISON PASAY CITY
Tel No/s : 8331964 /5101066/5513605/5100541
Email Address : None
Website : www.rmsac.com
Official Representative : FELICISIMO G. SALANO JR.
Status : Valid License
License Validity : 5/18/2012 to 5/17/2016

REINIER PACIFIC INTERNATIONAL SHIPPING INC Manning Agency
U1201-1203 PARAGON PLAZA 162 EDSA-RELIANCE MANDALUYONG
Tel No/s : 6875224
Email Address : reinpaci@pldtdsl.net
Website : None
Official Representative : CAPT AMADO L CASTRO JR
Status : Valid License
License Validity : 5/8/2012 to 5/7/2016

REYNA SHIPPING SERVICES INC Manning Agency
4TH FLOOR, ACC BLDG, SANDAWA PARK, QUIMPO BLVD, MA N.S.
Tel No/s : (082) 2953840 (TELEFAX)
Email Address : NA
Website : NA
Official Representative : EARL VINCENT G CALMA
Status : Valid License
License Validity : 8/2/2012 to 8/1/2016

RIELT MARITIME INC Manning Agency
B1 L5 VICTORIA SPRINGVILLE HEIGHTS PHASE 5 MOLINO BACOOR CITY, CAVITE
Tel No/s : 5534668/4784458
Email Address : manning@rieltmaritime.com.ph
Website : None
Official Representative : CAPT REYNOLD L TORRES
Status : Valid License
License Validity : 8/15/2013 to 2/14/2014

S.T. OCEAN PHILIPPINES, INC. Manning Agency
STE B 7TH FLR GE ANTONIO BLDG, TM KALAW ST, ERMITA MANILA
Tel No/s : 5276140/5276139
Email Address : NA
Website : NA
Official Representative : CRISTOBAL J ALKUINO JR
Status : Valid License
License Validity : 12/19/2011 to 12/19/2015

SAGANA SHIPPING INC Philippine Registered Vessel
RCM BLDG 1418 SAN MARCELINO ERMITA MANILA
Tel No/s : 5211566 / 5211567
Email Address :
Website :
Official Representative : MR EDWIN M CRISTOBAL
Status : Valid License
License Validity : 11/11/2011 to 11/21/2014

SCANMAR MARITIME SERVICES, INC. (FOR.SCANMAR CRUISE SVCS.INC) Manning Agency
GF(RIGHT WING)ROYAL ENT.BLG 2227 CHINO ROCES AVE. MAKATI
Tel No/s : 819-1013 to 1017
Email Address : smsi@surfshop.com.ph
Website : www.scanmar.com.ph
Official Representative : MA CORAZON S INGUILLO
Status : Valid License
License Validity : 5/19/2013 to 5/18/2017

SCORPIO TRANSPORT & MANNING SERVICES INC Manning Agency
4/F, KALAYAAN BLDG, SALCEDO COR DELA ROSA STREETS LEGASPI VILLAGE, MAKATI
Tel No/s : 8154546/8190994/8190996
Email Address : None
Website : None
Official Representative : MR. ROMMEL A. IBUNA
Status : Valid License
License Validity : 1/19/2013 to 1/18/2017

SDV MARITIME CORPORATION Manning Agency
GF & 2F, NCCI SDV BLDG 1511 SN MARCELINO ST ERMITA, MANILA
Tel No/s : 5217940 LOCAL 102
Email Address : operations@sdvmaritime.com
Website : None
Official Representative : VALERIANO R DEL ROSARIO
Status : Valid License
License Validity : 7/19/2013 to 7/18/2017

SEA CAP SHIPPING INC Manning Agency
RCM II 1418 SAN MARCELINO ST ERMITA, MANILA
Tel No/s : 400-1028/5218882
Email Address : None
Website : None
Official Representative : VINCENT MIRANDA
Status : Valid License
License Validity : 7/6/2012 to 7/5/2016

SEA POWER SHIPPING ENTERPRISES INC. Manning Agency
2F&4F,SUN PLAZA BLG, SHAW BLVD COR PRINCETON MANDALUYONG
Tel No/s : 5709265 TO 68/ 5700122
Email Address : WWW.SEAPOWERSHIPPING.COM
Website : CREWING-PH@SEAPOWERSHIPPING.COM
Official Representative : ANTONIETTE A. GUERRERO
Status : Valid License
License Validity : 12/6/2010 to 2/9/2020

SEA QUEEN SHIPPING CORPORATION Philippine Registered Vessel
RCM BLDG 1418 SAN MARCELINO ST ERMITA, MANILA
Tel No/s : 5211566 / 5211567
Email Address :
Website :
Official Representative : MA VICTORIA MIRNDA-PLAZA
Status : Valid License
License Validity : 6/3/2013 to 5/28/2016

SEA STAR SHIPPING CORP Philippine Registered Vessel
G/F CASA MARITIMA 651 GEN. LUNA ST INTRAMUROS, MANILA
Tel No/s :
Email Address : None
Website : None
Official Representative : VICENTE R P BRILLANTES
Status : Valid License
License Validity : 5/4/2012 to 4/26/2015

SEA SUNSHINE SHIPPING INC. Manning Agency
3F DELGADO BLDG. 637 BONIFACIO DRIVE PORT AREA MANILA
Tel No/s : 4006030/ 3019462/63
Email Address : None
Website : None
Official Representative : CAPT JOVENCIO C LOPEZ
Status : Valid License
License Validity : 5/6/2013 to 5/5/2017

SEA WORKFORCE MANILA CORPORATION Manning Agency
S15, 24,25 &32, G/F, MIDLAND PLAZA M ADRIATICO ERMITA, MANILA
Tel No/s : 5265259/ 5239529
Email Address : None
Website : None
Official Representative : ALAIN A. ANCHETA
Status : Valid License
License Validity : 12/18/2012 to 12/17/2016

SEA WORLD MARITIME CORPORATION Manning Agency
2F,3F & 4F, SWMC BLDG 124-126 SINCIEGO ST PASAY CITY
Tel No/s : 5264331 to 5264333
Email Address : operations@swmc.com.ph
Website : www.swmc.com.ph
Official Representative : CAPT. CESAR A BARICUATRO
Status : Valid License
License Validity : 2/15/2013 to 2/14/2017

SEABIRD SHIP MANAGEMENT, INC. Manning Agency
3/F F&C BLDG. 2110 GIL PUYAT AVE., PASAY
Tel No/s : 8328235/ 8328237
Email Address :
Website :
Official Representative : ENGR. FIDEL I. FERRER
Status : Valid License
License Validity : 11/10/2012 to 11/9/2016

SEABREEZE CREWING (MANILA) INC Manning Agency
SUITE 202 ALCCO BLG, ORTIGAS AVENUE GREENHILLS, SAN JUAN
Tel No/s : 7271167
Email Address : W.BATE@SEABREEZE.COM.PH
Website : NA
Official Representative : WILFREDO CAJILLA BATA
Status : Valid License
License Validity : 1/3/2011 to 1/2/2015

SEABUOY CREWING (MANILA), INC. Manning Agency
S301-B, 3/F, ITC BLDG, 337 SEN GIL PUYAT AVENUE MAKATI
Tel No/s : 5537648
Email Address : seabuoy@seabuoycrewing.com
Website : None
Official Representative : CAPT DIONISIO C JONOS
Status : Valid License
License Validity : 1/12/2012 to 1/12/2016

SEACREST MARITIME MANAGEMENT INC (FORMERLY LAINE SHIPPING LINES INC) Manning Agency
4/F & SUITE 603, I-CARE BLDG, 167 LEGASPI COR DELA LEGASPI VILLAGE, MAKATI
Tel No/s : 8565338
Email Address : crew@seacrestmaritime.com
Website : www.seacrestmaritime.com
Official Representative : ROLANDO B. MAGCALE
Status : Valid License
License Validity : 3/30/2012 to 3/29/2016

SEAFARERS SHIPPING, INC. (FORMERLY SEAFARERS SHIPPING AGENCY INC.) Manning Agency
RCM BLDG 1418 SAN MARCELINO ST ERMITA MANILA
Tel No/s : 521-1566/67
Email Address : None
Website : None
Official Representative : VICTORIA MIRANDA-PLAZA
Status : Valid License
License Validity : 3/7/2012 to 3/6/2016

SEAHOUSE FISHERY AND AQUATIC RESOURCES INC (FOR SEAHORSE FISHERY & AQUATIC Manning Agency
U2204 ATLANTA CTR COND 31 ANNAPOLIST ST GREENHILLS SAN JUAN
Tel No/s : 7443101/7443102
Email Address : None
Website : None
Official Representative : JAIME T ANG
Status : Valid License
License Validity : 9/5/2012 to 9/4/2016

SEALANES MARINE SERVICES INC Manning Agency
8/F PRYCE CENTER 1179 BAGTIKAN COR. CHINO ROCES MAKATI
Tel No/s : 8900191 / 8951721
Email Address : recristobal@mits_dcl.com.ph
Website : None
Official Representative : CHRISTOPHER C. DUMATOL
Status : Valid License
License Validity : 7/24/2012 to 7/23/2016

SEALION MARITIME SERVICES CORP. Manning Agency
CS 6 3F HARISSON MNS, 2360 FB HARISSON ST PASAY CITY
Tel No/s : 8337406
Email Address : None
Website : None
Official Representative : WILLIAM G. TECSON
Status : Valid License
License Validity : 1/25/2013 to 1/24/2017

SEAMASTER SHIPMANAGEMENT CORP (FORMERLY ASIA PACIFIC MARITIME CREWING CORP) Manning Agency
U401 U N SQUARE BLG COR J BOCOBO ST ERMITA, MANILA
Tel No/s : 5251373/5213551
Email Address : info@seamaster.ph
Website : www.seamaster.ph
Official Representative : CARLO M. SAN PEDRO
Status : Valid License
License Validity : 11/22/2013 to 11/21/2017

SEAPERSONNEL INC (FORMERLY SHARPE SEA PERSONNEL INC) Manning Agency
RMS 205 & 209, 2/F, BF COND BLDG, A SORIANO COR. S INTRAMUROS, MANILA
Tel No/s : 5276386/5268843/5268298
Email Address : jignacio@sharpesea.com
Website : NA
Official Representative :
Status : Valid License
License Validity : 6/1/2010 to 5/31/2014

SEATEAM MANAGEMENT (PHILS) INC Manning Agency
2B 2/FMA DANIEL BLG 470SAN ANDRES COR MH DEL PILAR MALATE, MANILA
Tel No/s : 3539807
Email Address : philsoffice@sea.team.com
Website : None
Official Representative : RONALDO S MANIEGO
Status : Valid License
License Validity : 11/8/2013 to 11/8/2014

SEKUR MANNING INCORPORATED (CC SHIPPING SERVICES PHILS., INC. Manning Agency
10/F, PACIFIC STAR BLG MKTI AVE COR GIL PUYAT AVEN MAKATI
Tel No/s : 8123512/8404045
Email Address : info@sekurmanning.com
Website : None
Official Representative : GREGORIO F ORTEGA
Status : Valid License
License Validity : 9/5/2012 to 9/4/2016

SELANDIA CREW MANAGEMENT PHILIPPINES INC (FORMERLY EMS CREW MANAGEMENT PHIL Manning Agency
2F HARBOUR CENTER II BLDG, RAILROAD COR DELGADO ST PORT AREA, MANILA
Tel No/s : 5279980 / 5271890
Email Address : None
Website : None
Official Representative : MR ENRIQUE M ABOITIZ JR
Status : Valid License
License Validity : 4/25/2012 to 4/24/2016

SENATOR CREWING (MANILA) INC Manning Agency
4F & 5F HYATT CENTRE, ORTIGAS AVENUE MANDALUYONG
Tel No/s : 7229153 TO 55
Email Address : scm@scm.com.ph
Website : None
Official Representative : ROSEMARY M. AARON
Status : Valid License
License Validity : 8/18/2012 to 8/17/2016

SHIPLINK AGENCY INCORPORATED Manning Agency
RM 608, 6F, CATTLEYA BLG, 235 SALCEDO ST. LEGASPI VILLAGE, MAKATI
Tel No/s : 8922015/8922016
Email Address : SHIPLINK_AGENCY06@YAHOO.COM
Website : NA
Official Representative : SUNDAYHERSON G.RAMOS
Status : Valid License
License Validity : 9/19/2010 to 9/18/2014

SINBANALI SHIPPING INC Philippine Registered Vessel
RCM BLDG 1418 SAN MARCELINO ST ERMITA, MANILA
Tel No/s : 5211566 / 5211567
Email Address :
Website :
Official Representative : MS ROSETTE M FERNANDO
Status : Valid License
License Validity : 4/27/2011 to 3/13/2014

SINGA SHIP MANAGEMENT PHILS INC Manning Agency
U-1,21F BDO PLAZA 8737 PASEO DE ROXAS MAKATI
Tel No/s : 8928280/892-3928/892-7089/892-5527/892-2195
Email Address : singamnl@singaship.ph
Website : www.ssmpi.com.ph
Official Representative : NORMA L DAVID
Status : Valid License
License Validity : 9/25/2011 to 9/24/2015

SKANFIL MARITIME SERVICES INC Manning Agency
GF(LEFT WING) ROYAL ENT.BLG 2227 CHINO ROCES AVE. MAKATI
Tel No/s : 8121319-22
Email Address : None
Website : None
Official Representative : JOSE MARIO C. BUNAG
Status : Valid License
License Validity : 8/20/2012 to 8/19/2016

SOLAR MANNING SERVICES PHILIPPINES AGENCY, INC.(FOR COLEX MARITIME INC) Manning Agency
3F NGR BLG,8889 OSMEÑA HIWAY COR CASINO ST PALANAN, MAKATI
Tel No/s : (063)5562780
Email Address : solarphils@info.com.ph
Website : None
Official Representative : MS MARILYN C. YU
Status : Valid License
License Validity : 1/30/2012 to 1/29/2016

SOLID SHIPPING & INDUSTRIAL SERVICES CORPORATION Manning Agency
UNIT 702, SAGE HOUSE COND., V.A. RUFINO STREET LEGASPI VILLAGE, MAKATI
Tel No/s : 7201000
Email Address : solid.shipping@crossworldmarine.com
Website : None
Official Representative : ELEAZAR G DIAZ
Status : Valid License
License Validity : 11/10/2011 to 11/9/2015

SOLPIA MARINE AND SHIP MANAGEMENT INC Manning Agency
RMS 702-711, T.M. KALAW CTR, 667A T.M. KALAW AVE ERMITA, MANILA
Tel No/s : 5671726/ 5671727/ 5671729
Email Address : smi@solpiamarine.com
Website : NA
Official Representative : CAPT CARLITO C MENDOZA
Status : Valid License
License Validity : 3/8/2010 to 3/7/2014

SOLSTAD OFFSHORE CREWING SERVICES PHILIPPINES INC Manning Agency
3/F VOLVO BLDG 2272 CHINO ROCES AVE EXT MAKATI
Tel No/s : 4641400
Email Address : soph.crewing@solstad.ph
Website : www.solstad.com
Official Representative : ROLANDO C ADORABLE
Status : Valid License
License Validity : 3/12/2013 to 3/12/2014

SOLVANG PHILIPPINES INC Manning Agency
4TH FLOOR, 1751 DIAN ST PALANAN, MAKATI
Tel No/s : 8607500/8607622/ 8607651
Email Address : CREW.PHILS@SOLVANGSHIP.NO
Website : NA
Official Representative : CAPT VIRGILIO A LOPEZ JR
Status : Valid License
License Validity : 11/20/2012 to 11/19/2016

SOUTH OCEAN MANNING CORP Manning Agency
17A STRATA2000 BLG. EMERALD AVE.ORTIGAS CTR PASIG CITY
Tel No/s : 6360941
Email Address : south_oceanpldtdsl.net
Website : www.somcorp.com
Official Representative : VERBO M. CAPARAS
Status : Valid License
License Validity : 8/9/2012 to 8/8/2016

SOUTHFIELD AGENCIES INC Manning Agency
GF, 2F & 4F, 2115 MADRE IGNACIA STREET MALATE, MANILA
Tel No/s : 3041888
Email Address : manning@southfield.com.ph
Website : www.southfield.com.ph
Official Representative : ARSENIO BENJAMIN E.SANTOS
Status : Valid License
License Validity : 1/22/2010 to 1/21/2014

SPLASH PHILIPPINES INCORPORATED Manning Agency
G-5 RM301&G-3 RM308, EAST WING VELCO CTR 13TH ST PORT AREA, MANILA
Tel No/s : 5272552/ 5273414/ 5272414
Email Address : None
Website : None
Official Representative : C/E LORENZO A ESTRADA II
Status : Valid License
License Validity : 12/5/2011 to 12/4/2015

SPLIETHOFF GROUP MANILA INC Manning Agency
39/F RUFINO PACIFIC TWR 6784 AYALA COR VA RUFINO MAKATI
Tel No/s : 3046911/3046900
Email Address : manila@spliethoff.com
Website : NA
Official Representative : CHRISTOPHER DINO DUMATOL
Status : Valid License
License Validity : 10/14/2011 to 10/13/2015

SSM MARITIME SERVICES, INC. Manning Agency
GF, 925-C ARAGON COR LEON GUINTO STS MALATE, MANILA
Tel No/s : 5364321/5368746/5266031/5213245
Email Address : ssminc@skyinet.net
Website : None
Official Representative : C/E ANTONINO R GASCON JR
Status : Valid License
License Validity : 12/3/2012 to 12/2/2016

ST VINCENT SHIPPING INC Manning Agency
RCM BLDG 1418 SAN MARCELINO ST ERMITA, MANILA
Tel No/s : 5211566 / 5211567
Email Address : None
Website : None
Official Representative : VINCENT C. MIRANDA
Status : Valid License
License Validity : 3/6/2012 to 3/5/2016

STAR BULK ABOITIZJEBSEN CREW MANAGEMENT COMPANY INC Manning Agency
2F HARBOR CTR II CHICAGO & RAILRD STS SOUTH HARBOR PORT AREA, MANILA
Tel No/s : 5279980
Email Address : None
Website : None
Official Representative : ARLEEN B V ASUNCION
Status : Valid License
License Validity : 10/2/2012 to 10/2/2016

STATUS MARITIME CORPORATION (FOR. NORTHLAND SHIPMANAGEMENT CORP Manning Agency
GF & 2F, 1802 J.NAKPIL COR SN MARCELINO STS MALATE, MANILA
Tel No/s : 3851573 TO 78/404O345/ 4040850
Email Address : status@accountingmanila.com
Website : None
Official Representative : LOMA B. AGUIMAN
Status : Valid License
License Validity : 2/4/2013 to 2/3/2017

STELLA MARRIS SHIPMANAGEMENT, INC. Manning Agency
4F (LEFT WING) AND 5F (LEFT WING) RIZAL TOWER, 447 MAKATI
Tel No/s : 3935769/3924564
Email Address : stellamarris_jpd4@hotmail.com
Website : None
Official Representative : ERNESTO F HERRERA
Status : Valid License
License Validity : 9/22/2012 to 9/21/2016

STOLT-NIELSEN PHILIPPINES INC (FORMERLY STOLT-NIELSEN TRANSPORTATION GROUP Manning Agency
GF, 2F,3F DON CHUA LAMKO BLDG HV DELA COSTA SALCEDO VILLAGE, MAKATI
Tel No/s : 830-7900/815-9821
Email Address : None
Website : WWW.SNTG.COM
Official Representative : NA
Status : Valid License
License Validity : 3/12/2008 to 3/11/2024

STRAHLMANN SHIPPING SERVICES PHILS INC Manning Agency
7TH FLR 2053 BUILDING EDISON ST MAKATI CITY SAN ISIDRO, MAKATI
Tel No/s : 8872493
Email Address : SSSPI@STRAHLMANN.COM.PH
Website : NA
Official Representative : FELIX G. VALENZONA
Status : Valid License
License Validity : 1/7/2013 to 1/6/2017

SUN MARINO SHIPPING INC Manning Agency
UNITS 102 & 103, 945 ESTRADA STREET MALATE, MANILA
Tel No/s : 5166266/5168897
Email Address : info@sunmarino.com.ph
Website : NA
Official Representative : NA
Status : Valid License
License Validity : 4/14/2010 to 4/14/2014

SUNBRIGHT MARITIME SERVICES, INC. Manning Agency
2ND FLOOR, 815 REMEDIOS STREET MALATE, MANILA
Tel No/s : 5215174/3116110
Email Address : admin@sunbrightmaritime.com
Website : www.sunbrightmaritime.com
Official Representative : SALVACION V LOSBANES
Status : Valid License
License Validity : 8/6/2012 to 8/5/2016

SUNRISE MANNING AGENCY, INC. Manning Agency
S-GM(GF), DÑA FELISA SYJUCO,1872 TAFT COR REMEDIOS MALATE, MANILA
Tel No/s : 5362944/ 5362954/5362955
Email Address : smai95@yahooc.om
Website : None
Official Representative : MR PEDRO CARBONELL II
Status : Valid License
License Validity : 5/5/2013 to 5/4/2017

SUPER MANNING AGENCY INC Manning Agency
U301 D ALFONSO COND 1108 GUERERO ST UN AVE ERMITA, MANILA
Tel No/s : 5221711/4000015/ 5247359
Email Address : SMAI@INFO.COM.PH
Website : None
Official Representative : MR LEOPOLDO N CLARACAY
Status : Valid License
License Validity : 4/28/2013 to 4/27/2017

SUPERSHIP MARINE SERVICES INC Manning Agency
R201,202&203,TRIPLE M BLG,1273 BATANGAS&GUATEMALA SAN ISIDRO, MAKATI
Tel No/s : 8867340/8867366/8867775
Email Address : ssmsmnl@greendot.com.ph
Website : www.supershipmanila.com
Official Representative : CAPT QUINITO F GOLEZ
Status : Valid License
License Validity : 9/23/2011 to 9/22/2015

SUPPLY OILFIELD & MARINE PERSONNEL SERVICES, INC. Manning Agency
M3&M4 19F PEARLBNK CTR.146 VALERO SALCEDO VILLAGE, MAKATI
Tel No/s : 8178919
Email Address : HR-OPE@SOS.COM.PH & SOMPS@SOS.COM.PH
Website : SOS.COM.PH/SOMPS.HTML
Official Representative : JOSE C CATEQUISTA
Status : Valid License
License Validity : 8/31/2012 to 8/30/2016

SWEDISH CREWING MANAGEMENT INC. FOR: NORDIC ORIENTAL MART. INC. Manning Agency
3F FIRST MARITIME PLACE 7458- 7460 BAGTIKAN ST SAN ANTONIO VILLAGE, MAKATI
Tel No/s : 8981111
Email Address : PTCGEN@WEBQUEST.COM
Website : None
Official Representative : MR CARLOS C SALINAS
Status : Valid License
License Validity : 1/29/2011 to 1/28/2015

SYCAMORE GLOBAL SHIPPING CORPORATION Philippine Registered Vessel
14/F UNIT B SAGITTARIUS BLDG HV DELA COSTA SALCEDO VILLAGE, MAKATI
Tel No/s :
Email Address : None
Website : None
Official Representative : JOSELITO V ABROGAR
Status : Valid License
License Validity : 3/21/2013 to 3/18/2016

SYNERGYGROUP OPERATIONS INC (FORMERLY NEWPORT TRANSCARRIERS INC) Manning Agency
3/F, UNIVERSAL LMS BLDG, 106 ESTEBAN STREET LEGASPI VILLAGE, MAKATI
Tel No/s : 8430070/8433576/8433214
Email Address : crewing@synergygroup.ph
Website : None
Official Representative : MARCIAL QUIRICO AMARO
Status : Valid License
License Validity : 6/21/2012 to 6/20/2016

TARA TRADING SHIPMANAGEMENT, INC. Manning Agency
SEC E (11F) & D (14F) R MAGSAYSAY BLG 1680 R BLVD MALATE, MANILA
Tel No/s : 5268198 / 5281610 TO 13
Email Address : TTSM@TARATRADING.NET/TARA@UNTET.PH
Website : WWW.TARATRADING.COM
Official Representative : JUANITO SALVATIERRA JR
Status : Valid License
License Validity : 12/21/2011 to 12/20/2015

TASK AGENCIES INC Manning Agency
RM.901 902 903 L & S BLDG 1414 ROXAS BLVD MANILA
Tel No/s : 5210523 / 5252380
Email Address : ujl.ships@taskagencies.com.ph
Website :
Official Representative : MS CORAZON B CONDADO
Status : Valid License
License Validity : 6/23/2012 to 6/22/2016

TECHNOMAR CREW MANAGEMENT CORP. Manning Agency
12F NATIVIDAD BLG, 470 TM KALAW COR CORTADA ST ERMITA, MANILA
Tel No/s : 3028888/5671512 TO 14/5671516/5671568
Email Address : OPERATIONS@TECHNOMAR.COM.PH
Website : None
Official Representative : TERESITA B. MALAGIOK
Status : Valid License
License Validity : 6/20/2013 to 6/19/2017

TEEKAY SHIPPING PHILIPPINES, INC. FOR: MAYON MARINE MNGT INC. Manning Agency
3F CYA LAND&PROPERTIES INC 110 THAILAND ST LEGASPI VILLAGE, MAKATI
Tel No/s : 632-784-8484
Email Address : philippines.web@teekay.com
Website : www.teekay.com
Official Representative : ALEX H. VERCHEZ
Status : Valid License
License Validity : 4/4/2013 to 4/3/2017

THENAMARIS PHILIPPINES INCORPORATED (FORMERLY INTERMARE MARITIME AGENCIES I Manning Agency
3/F, MARBELLA MLA COND., 2071 ROXAS BLVD. MALATE, MANILA
Tel No/s : 5217812/5254643
Email Address : None
Website : None
Official Representative : GREGORIO F. ORTEGA
Status : Valid License
License Validity : 1/16/2012 to 1/15/2016

TIWALA HUMAN RESOURCES INC Manning Agency
SUITE 910 ERMITA CTR BLDG 1350 ROXAS BLVD ERMITA M
Tel No/s : 5267416 Loc, 103
Email Address : pdeguzman@philtrans.com
Website : None
Official Representative : ERLINDO M SALVADOR
Status : Valid License
License Validity : 9/10/2012 to 9/9/2016

TOP EVER MARINE MANAGEMENT PHILIPPINE CORP. Manning Agency
512 GEN HIZON COR. CAPT M. REYES STS. BANGKAL, MAKATI
Tel No/s : 8452188
Email Address : None
Website : TEMMPHIL@EASTERN.COM.PH
Official Representative : CAPT OSCAR ORBERTA
Status : Valid License
License Validity : 11/4/2012 to 11/3/2016

TORM SHIPPING PHILS., INC. Manning Agency
7TH FLOOR, THE SALCEDO TOWERS, 169 H.V. DELA COSTA SALCEDO VILLAGE, MAKATI
Tel No/s : 988-6500 (TRUNKLINE)
Email Address : manila@torm.com
Website : www.torm.com
Official Representative : MAILYN P BORILLO
Status : Valid License
License Validity : 9/14/2012 to 9/13/2016

TRADEPHIL SHIPPING AGENCIES INC Manning Agency
RM 703, EMERALD BLDG, DON FRANCISCO ORTIGAS, JR RD PASIG CITY
Tel No/s : 6333989 / 6333990
Email Address : tradephil@pldtdsl.net
Website : None
Official Representative : GREGORIO F ORTEGA
Status : Valid License
License Validity : 1/23/2012 to 1/22/2016

TRANS ORIENT MARITIME AGENCIES INC (TRANS ORIENT MARITIME AGENCY & TRD Manning Agency
TRANSORIENT MAR II BLDG 1438 AGONCILLO ERMITA, MANILA
Tel No/s : 5219798/5212859/5219778/5212376/5213985/5260485
Email Address : transorient@pldtdsl.net
Website : www.transorientmar.net
Official Representative : MS MA CAROLINE V TOLEDO
Status : Valid License
License Validity : 2/3/2012 to 2/2/2016

TRANS STAR SHIPPING AGENCY CORP Manning Agency
SUITE B, 12F, G.E. ANTONINO BLG, TM KALAW COR J.B ERMITA, MANILA
Tel No/s : 3532926
Email Address : hseusebio@transtar.com.ph
Website : www.transtar.com.ph
Official Representative : HERNANDO S. EUSEBIO
Status : Valid License
License Validity : 7/16/2011 to 7/15/2015

TRANS-GLOBAL MARITIME AGENCY INC Manning Agency
3F PLANTERS PROD.BLG.109 ESTEBAN LEGASPI VILLAGE, MAKATI
Tel No/s : 8152048 / 81604348/8935238/8186965/8927623
Email Address : ships@trans-global.com.ph
Website : www.trans-global.com.ph
Official Representative : MR MICHAEL ESTANIEL
Status : Valid License
License Validity : 6/21/2012 to 6/20/2016

TRANSMED (MANILA) CORP Manning Agency
SUITE E, DOÑA FELISA SYJUCO BLG, REMEDIOS COR TAFT MALATE, MANILA
Tel No/s : 3533612/5265167
Email Address : transmed@pldtdsl.net
Website : None
Official Representative : EGBERT M. ELLEMA
Status : Valid License
License Validity : 6/22/2012 to 6/21/2016

TRANSOCEAN SHIPMANAGEMENT (PHILS) INC Manning Agency
3F FIRST MRITIME PLACE 7458-7460 BAGTIKAN ST SAN ANTONIO VILLAGE, MAKATI
Tel No/s : 8981111 TRUNKLINE
Email Address : None
Website : None
Official Representative : GERARDO A BORROMEO
Status : Valid License
License Validity : 8/9/2012 to 8/8/2016

TRI MARITIME CORP Manning Agency
3F (WEST WING), LA PAZ CENTRE, SALCEDO COR V A RUF SALCEDO VILLAGE, MAKATI
Tel No/s : 8191113/8191114
Email Address : tri@trimaritime.net
Website : NA
Official Representative : EVERETT GUALBERTO
Status : Valid License
License Validity : 6/26/2012 to 6/25/2016

TRIOCEANIC MANNING & SHIPPING INC Manning Agency
RMS 214 & 215 DONA ANITA BLDG, NO. 284 E. RODRIGUE QUEZON CITY
Tel No/s : 4105079/4702699
Email Address : trio_oceanphil@yahoo.com
Website : NA
Official Representative : ALBERT O CHUA
Status : Valid License
License Validity : 4/16/2010 to 4/16/2014

TRUE NORTH MARITIME CORPORATION Manning Agency
S1001&1003A ERMITA CTR BLG, 1350 ROXAS BLVD ERMITA, MANILA
Tel No/s : 5267502 / 5267543/5267535
Email Address : truemaritimecorp@yahoo.com
Website : None
Official Representative : CAPT DANILO I. ACENAS
Status : Valid License
License Validity : 8/1/2013 to 7/31/2017

TSM SHIPPING (PHILS) INC (CAPELLA TSM SHIPPING INC) Manning Agency
1747 DIAN ST PALANAN MAKATI CITY
Tel No/s : 5512808 TO 14/8607500 loc7677
Email Address : tsmcrewing@tsmphil.com.ph
Website : None
Official Representative : CAPT JONES T TULOD
Status : Valid License
License Validity : 5/3/2010 to 5/2/2014

TUTELA MARINE INC Manning Agency
4/F ZEN BLDG 647 JULIO NAKPIL ST MANILA MALATE, MANILA
Tel No/s : 3534482
Email Address : info@tutelamar.net
Website : NA
Official Representative : VEVENCIO L TUGANO
Status : Valid License
License Validity : 8/9/2011 to 8/8/2015

UCO MARITIME SERVICES CORP Manning Agency
RM 703 MANUFACTURER`S BLDG. PLAZA STA. CRUZ, MANILA
Tel No/s : 7364581
Email Address : NA
Website : NA
Official Representative : RUEL A. BENISANO
Status : Valid License
License Validity : 4/22/2012 to 4/21/2016

UNICOL MANAGEMENT SERVICES INC Manning Agency
R602&603 GLC BLG.492 TM KALAW ST.COR.A.MABINI ST. ERMITA, MANILA
Tel No/s : 521-2589/ 522-3371 (TELEFAX)
Email Address : ADMIN@UNICOLS.COM/INFO@UNICOLS.COM
Website : WWW.UNICOLSHIP.COM
Official Representative : LUCILLE A. MAGLASANG
Status : Valid License
License Validity : 6/10/2013 to 6/9/2017

UNISEA PHILIPPINES INC (FORMERLY SHIP MANNING SERVICES PHILS INC) Manning Agency
2/F & 3/F PHILCOX BLDG 172 SALCEDO STREET LEGASPI VILLAGE, MAKATI
Tel No/s : 8940851- 55 LOC. 111-116,200-201, 300-309,400-406
Email Address : unisea@unisea.com.ph
Website : www.unisea.com.ph
Official Representative : ROLANDO P RAMOS
Status : Valid License
License Validity : 5/24/2013 to 5/23/2017

UNITED PHILIPPINE LINES INC Manning Agency
UPL BLDG STA CLARA ST INTRAMUROS, MANILA
Tel No/s : 5277491 TO 94/5279721 TO 24
Email Address : MailAdmin@uplines.net
Website : None
Official Representative : MR FERNANDINO T LISING
Status : Valid License
License Validity : 3/8/2004 to 3/7/2016

UNITRA MARITIME MANILA INC Manning Agency
9/F, JEMARSON'S PLACE COND,1626 P HIDALGO LIM ST MALATE, MANILA
Tel No/s : 5164701/5164698/5597067/5598369
Email Address : OFFICIAL@UMMI.COM.PH
Website : NA
Official Representative : CAPT VICTOR M. VILLANUEVA
Status : Valid License
License Validity : 6/22/2013 to 6/21/2017

UNIVAN MANAGEMENT SERVICES PHILIPPINES INCORPORATED Manning Agency
RMS 500-503 & 6/F, VIP BLDG, ROXAS BLVD COR NUESTR ERMITA, MANILA
Tel No/s : 4641200
Email Address : man@univan.com
Website : www.univan.com
Official Representative : MR RAMON DIAZ
Status : Valid License
License Validity : 12/5/2011 to 12/4/2015

UNLAD SHIP MANNING & MANAGEMENT CORPORATION Manning Agency
U2 11-AB SHERWOOD PLCE COMML CTR 2264 TAFT AVE MALATE, MANILA
Tel No/s : 5365575/5368898
Email Address : UNLAD_DLJ@MYDESTINY.NET
Website : None
Official Representative : MR DANTE LA JIMENEZ
Status : Valid License
License Validity : 1/25/2012 to 1/24/2016

VAR-ORIENT SHIPPING COMPANY INC Manning Agency
NO.7902 LAWAAN SAN ANTONIO VILL SAN ANTONIO VILLAGE, MAKATI
Tel No/s : 8903561/8903563/8903564
Email Address : varco@pacific.net.ph
Website : None
Official Representative : MARGARITA C VARIAS
Status : Valid License
License Validity : 7/20/2012 to 7/19/2016

VEGA MANILA CREWMANAGEMENT INC Manning Agency
RMS 501-505, AIC BURGANDY EMPIRE TOWER, ADB AVE CO ORTIGAS, PASIG CITY
Tel No/s : 5849888/5715888/5718878
Email Address : vmci@vega-manila.com.ph
Website : www.vega-manila.com.ph
Official Representative : VICENTE E. FEDELICIO
Status : Valid License
License Validity : 3/17/2010 to 3/16/2014

VENTIS MARITIME CORPORATION Manning Agency
1F, " K" LINE BLG, CORAL WAY DRIVE, CENTRAL BUSINE PASAY CITY
Tel No/s : 556-2921/556-2926
Email Address : None
Website : None
Official Representative : JOSE RAMON R. GARCIA
Status : Valid License
License Validity : 6/8/2013 to 6/7/2017

VERITAS MARITIME CORP Manning Agency
15/F MARC2000 1973 TAFT AVE. MALATE MANILA
Tel No/s : 3380319/5261034/5243661
Email Address : veritas@csi.com.ph/ veritas_mc@pacific.net.ph
Website :
Official Representative : MR ERICKSON MARQUEZ
Status : Valid License
License Validity : 8/2/2011 to 8/1/2015

VESTLAND MARITIME CORPORATION Manning Agency
3306-B MATANZAS ST BRGY PALANAN, MAKATI
Tel No/s : 5501833;5516508
Email Address : rick8vestland@yahoo.com
Website : None
Official Representative : MR. RICARDO V. LOYOLA
Status : Valid License
License Validity : 1/4/2013 to 1/3/2017

VETYARD TERMINALS & SHIPPING SERVICES INC Manning Agency
U309 JOLLIBEE PLAZA,EMERALD AVE, ORTIGAS, PASIG CITY
Tel No/s : 6313670/6313814
Email Address : None
Website : None
Official Representative : RAOUL SANTIAGO PEREZ
Status : Valid License
License Validity : 9/12/2011 to 9/11/2015

VICTORY HUMAN RESOURCES MANAGEMENT CORPORATION (FOR PHILKOSMOS MARITIME) Manning Agency
5F SKK BLDG 63-65 SEN G.PUYAT AVE PASAY CITY
Tel No/s : 8317296/98
Email Address : None
Website : None
Official Representative : MS AURORA A KOUDROGLOU
Status : Valid License
License Validity : 6/21/2012 to 6/20/2016

VIKING INTERNATIONAL CARRIERS INC. Philippine Registered Vessel
2F HARBOR CTR II RAILROAD & CH ICAGO STS PORT AREA
Tel No/s : 5279980 / 3608800
Email Address :
Website :
Official Representative : ARLEEN V ASUNCION
Status : Valid License
License Validity : 9/30/2013 to 9/21/2016

VINTEX SHIPPING PHILS CORPORATION (FORMERLY JUBAR SHIPPING CORPORATION) Manning Agency
3RD FLOOR, CASA MARITIMA, GENERAL LUNA STREET INTRAMUROS, MANILA
Tel No/s : 5218822
Email Address : None
Website : None
Official Representative : GREGORIO F ORTEGA
Status : Valid License
License Validity : 8/26/2013 to 8/25/2017

VIR-JEN SHIPPING CORPORATION Manning Agency
18/F MARC 2000 TOWER 1973 TAFT COR SAN ANDRES MANILA
Tel No/s : 5213874/5262456/5262457
Email Address : virjenship@pacific.net.ph
Website : None
Official Representative : MR ERICSON M MARQUEZ
Status : Valid License
License Validity : 5/13/2012 to 5/12/2016

VISDAOCEAN MARITIME SERVICES INC Manning Agency
R413 & 407A TRINITY BLDG. TM KALAW ST. ERMITA, MANILA
Tel No/s : 227-3056/2273046
Email Address : visdaocean@pldtdsl.net
Website : NA
Official Representative : VILMA S DAVID
Status : Valid License
License Validity : 12/4/2012 to 12/4/2013

VISION MARINE CREWING SRVCS CORP (FORMERLY IONIA MARITIME SERVICES CORPORAT Manning Agency
3F CHAMP BLG BONIFACIO DRIVE PORT AREA, MANILA
Tel No/s : 3011397
Email Address : vision_marine@live.com
Website : None
Official Representative : MS MARLENE M ROMERO
Status : Valid License
License Validity : 12/21/2012 to 12/20/2016

WAGENBORG MANILA INC (FORMERLY OCEANWIDE CREW MANILA INC) Manning Agency
UNIT 14(PORTION), 6/F, A PLACE BLDG, CORAL WAY, CE PASAY CITY
Tel No/s : 840-5120/894-5466
Email Address : crewing@oceanwide.com.ph
Website : www.oceanwidecrew.com
Official Representative : CECILIO A C VILLANUEVA
Status : Valid License
License Validity : 10/14/2011 to 10/13/2015

WALLEM MARITIME SERVICES INC Manning Agency
WALLEM PHILS BLDG LEGASPI COR BEATERIO INTRAMUROS, MANILA
Tel No/s : 5277991 TO 97
Email Address : admin@walcrew.com.ph
Website : None
Official Representative : ANA MA CRISTINA NAZARENO
Status : Valid License
License Validity : 5/16/2011 to 10/31/2023

WESTERN SHIPPING SOUTH EAST ASIA INC Manning Agency
1810 PRESTIGE TOWER EMERALD AVE ORTIGAS CTR ORTIGAS, PASIG CITY
Tel No/s : 6371753/6364698
Email Address : None
Website : None
Official Representative : MANUEL V. DAVID
Status : Valid License
License Validity : 2/24/2013 to 2/23/2017

WESTMINSTER SEAFARER MANAGEMENT PHILIPPINES, INC. Manning Agency
U3301-3307(33F) & U3401-3407(34F) WORLD TRADE EXCH BINONDO, MANILA
Tel No/s : 6896789
Email Address : management@wsm.ph
Website : None
Official Representative : ROSEMARIE F REGALADO
Status : Valid License
License Validity : 2/23/2012 to 2/23/2016

WIDESEA MARINE SERVICES AND SHIPPING LINES INC. Manning Agency
GF & 2F(FRONT PORTION), 1736-C DIAN STREET PALANAN, MAKATI
Tel No/s : 8040028/9864246
Email Address : widesea@pldtdsl.net
Website : www.wideseamarine.com
Official Representative : CAPT. DANILO P. MENDOZA
Status : Valid License
License Validity : 1/20/2010 to 1/20/2014

WILHELMSEN-SMITH BELL MANNING INC (FORMERLY BARBER-SMITH BELL MANNING INC) Manning Agency
38TH & 39TH FLOORS PETRO MEGA PLAZA 358 SEN GIL PU MAKATI
Tel No/s : 812-8888/8935136
Email Address : bsm.manila.smithbell@wilhelmsen.com
Website : www.wilhelmsen.com
Official Representative : FAUSTO R PREYSLER JR
Status : Valid License
License Validity : 1/27/2012 to 1/26/2016

YIALOS MANNING SERVICES INC Manning Agency
GROUND FLOOR, 1036 M.H. DEL PILAR STREET ERMITA, MANILA
Tel No/s : 5673699
Email Address : crew@yialosmanning.com
Website : www.yialosmanning.com
Official Representative : CAPT ROGELIO J MEMBRADO
Status : Valid License
License Validity : 8/19/2013 to 8/18/2017

ZUPHYR MANPOWER SERVICES INC (FORMERLY: AAVA CREW MANAGERS (PHILS) Manning Agency
S400 ERMITA CTR BLG ROXAS BLVD ERMITA, MANILA
Tel No/s : 559-8933
Email Address : None
Website : None
Official Representative : REY A. DINGLASAN
Status : Valid License
License Validity : 9/28/2011 to 9/27/2015