Mansion Holiday Resort in Bulacan - Private Pool Hotel and Restaurant in San Miguel
Unique in its motiff, Mansion Holiday Resort is situated in the lush of the province of San Miguel, Bulacan. To get there, one must zigzag their way to the NLEX (North Luzon Expressway) and pay toll at an affordable price compared to SLEX. If you want to come to a Laguna resort via SLEX or far South West to visit a nearby Cavite resort via CavitEx (Cavite Expressway), I'm sure you you'll find this route way less pricey for a wandering traveler looking to take a plunge this summer.
This resort is one of the somewhat different places and venues you can enjoy summer swimming in a serene and quiet private pool type of fun in this province nearest Metro Manila. But on the other hand, if are a bit on the move to look for an out of town adventure, Boracay white beach shores is a must try this year.

In the meantime, with its literally mansion-motiff like appearance (Roman and Gothic) style combined structures, one of the public areas is equipped with a spiral stair leading the to accommodation rooms for those who want to stay overnight or in private.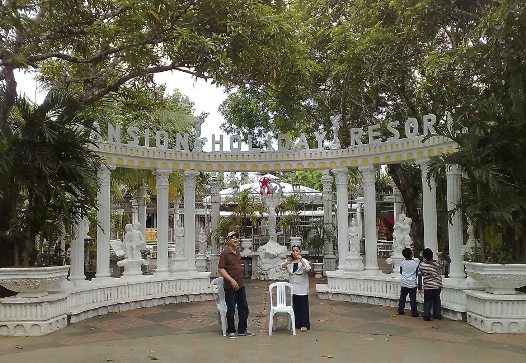 The Resort Entrance
Castle Gate
Mansion Holiday Resort Description and a Few Photos

The surrounding is filled with lush greens from fruit trees to ornamental plants and you can easily distinguish it from other swimming pools or Bulacan resorts with its very old castle-like gate and mansion type of structures (like a wide veranda or "balconahe" that seem to keep it apart from other places or venues to enjoy during summer in the Philippines. I saw the place only from their official Facebook Page where I lurked for some photos to feature here in our family blog page.
We have included a few common photos which we got from their Facebook community page (full photo credits and rights to Mansion Holiday Resort.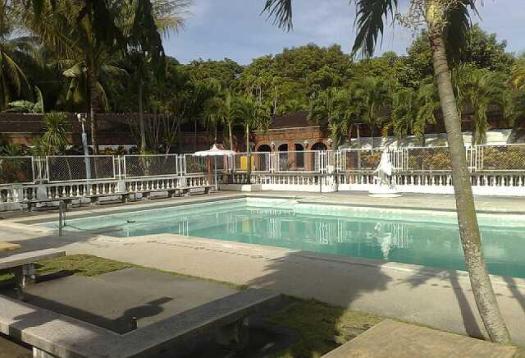 Mansion Holiday Resort's Swimming Pool
Information on Entrance Fees, Room Rates and Accommodation form Day and Overnight Options

Mansion Holiday Resort's Spiral Stairs
Accommodation Rooms
It's sad to find very little to none about this resort's rates information. There is none provided even in their only online presence - a Facebook Page which seems an official one. No entrance fees, room rates, day or overnight rates, contact person to call. No food or menu posted as well as cost of food if available or if you can bring your own and no information on how to get there as well. I guess if you wanted to come visit this nice resort, you'd have to rely on locals along the way to ask about their exact address or via Google Maps which we have provided below.

How to Get There Map Guide

Madlum Cave in Mt. Manalmon (full photo credits to: philippine-scenes.blogspot.com)
We are lucky enough to find a decent location thru Google Maps for this resort in Bulacan. You'd have to dare the way using Camias-Sibul Road which by the way is one of the best paths leading to another exciting segway travel place in San Miguel, Bulacan - the Madlum Cave in Mount Manalmon. Visit this tourist spot to maximize fun.

The trip is estimated to last for about 1 hour 51 minutes coming from Balintawak NLEX for minimum to moderate traffic during weekends and weekdays. A slight difference may occur if you try to come Monday-Friday.

Please see details below for more information. Otherwise, go to our home page to know more About Philippines.