Venues in Bulacan Area - Wedding Debut Birthday Party Christening Family Reunion & More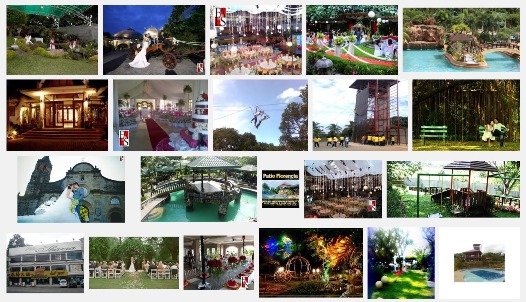 Got an event? Venues in Bulacan area would be a perfect destination for your reception. Just a mere 30-minute drive when traffic is good, Bulacan province would be just perfect as it is very near Manila. We've got spots you couldn't resist asking for reservation and packages for your special event. It could be either a wedding, debut, birthday party, christening, family reunion, prenup events, team building, Christmas party, New Year's party and more.
This province in Central Luzon is know for its lush greenery and large scale rice plantation, making many venues appealing to Manilenyos. This aura has given Bulacan the idea that it is mostly for some sort of a garden event. Different flowering plants and lush small forests usually equip resort function rooms making it an ideal place for celebration and stay not only during summer but whole year round.

List of Events Places and Venues in Bulacan

When we talk of events places in Bulacan, we talk of celebration, we talk of feast and a beautiful garden to hold our special event with. In this case, when you search for one online using your internet connection, The Greenery is probably the most preferred destination. Apart from this fact, Bulacan resorts are plenty in this part near Metro Manila, making them an ideal place to celebrate, talking practical reasons and cheap options and affordable packages.

The Greenery

The Venue

Luntiang Paraiso

Norcor

Las Ninas del Carmer

Barosoain Church

BarCIE

Les Briques


Roof Garden

The Cabanas

Patio Florencia

Casa Elum Pavillion

The Lanai

Gallilee Resort

Sitio Lucia

DJ Paradise

Event Coordinator for Hire

No event will be perfect without the people behind them. It's the event coordinator that helps lighten up your occasion. Celebration is simply a blast because of them. So if you want to achieve a successful celebration, apart from a great and ideal events place, you've got to go for event coordinator for hire. I've searched and found FAES to be one of the most prestigiously known in the service.
You can try to visit kasal.com and bridalbook.ph for a similar service provider and you'll be surprised to find make up artists there for your event - wedding, debut and so on. They've also got a list of places where you can choose packages for your particular celebration and taste.

Bulacan Venues Map and How to Get There

For a short guide on finding out how to get to any of the affordable venues in Bulacan - to your preferred event place, please use Google Maps. Otherwise, you can hover along the red balloons below to see the name of the venue.

View Larger Map