DFA Philippines - Passport Application, Renewal, Form, Online Appointment System, Clearance, Fees and Department of Foreign Affairs Guide
| | |
| --- | --- |
| | DFA is the government agency that handles all Philippine passport matters from new application and renewal, lost document, online reservation passport appointment system, form download and releasing /  issuance of the said travel document. |
Whether you are traveling abroad from the Philippines or vise versa, there are branches all over the world which you can find in the Philippine consulate offices where you can apply for a passport or have problems related to it handled. It is where you approach for passport issues, questions and other related travel concerns. Otherwise, if you live in Metro Manila or NCR, you can always go for the DFA Manila branch. They have new satellite office open for service this year 2014.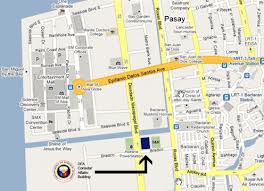 What is DFA

Passport Requirements

Lost Passport


DFA Passport

Online Application

How to Get Passport

Passport Renewal Guide and Tips

Our family surely has got a lot in store for Pinoys looking to apply for their travel passport to or from the Philippines and vise versa. On this page is where we will highlight some important tips to make your online reservation schedule process and passport application as easy as you've never imagined. Download the passport application form directly from below for starters.
Basically, there are 2 types of Department of Foreign Affairs passport application forms we found online while searching. We've provided a sample document which you can download below - ePassport and machine-readable passport. The list of requirements for both first time applicants as well as those for passport renewal application may also be read from the document.

---
Passport Application Form Download - New Applicant and Renewal Applicant

---
---
DFA Passport Application Requirements List Online

DFA Passport Application Requirements by Marco Aristotle Geneta Maure
---
DFA Lost Passport Requirements and Application Procedures

The case of a lost passport is different from that of a new application and renewal application. It has a different set of requirements compared the latter 2 types of processing. There will definitely be additional documents to present to the Department of Foreign Affairs and one of them which is most important - the "affidavit of loss" it has to be duly represented by a lawyer as notarized document with a seal from the law firm notarizing your affidavit.
If you ask us where you can get a notarized copy of an affidavit of loss, there is nowhere but what you can do is to follow these few simple steps to secure a copy below.
Process of Getting an Affidavit of Loss (for passport and any lost document)
1. Get an affidavit of loss from the nearest city hall or municipal hall in your area. If live in Caloocan, get it there. Otherwise, if you live in Manila, go get an affidavit at the Manila City Hall.
2. Look for legitimate and legal law office to have your document notarized and embedded with the law office seal. There are lots of scammers in all or most city hall offices and building in Metro Manila so take extra care finding one and don't have your document notarized in the sidewalks. There are lots of law offices upstairs or better yet, ask from authorized personnel only where you can get your document validated and signed and sealed by a true and legitimate law office or lawyer. After that, you are good to go. More guides in our Philippines Government page.

DFA Branches in Philippines & Consulate Offices Abroad

Below are the list of different DFA offices in provinces and satellite kiosk offices as well as consulate offices abroad. Click a link to see full details.

Angola
Argentina
Australia
Austria
Bangladesh
Belgium
Brazil
Brunei Darussalam
Cambodia
Canada
Chile
China
Colombia
Cuba
Czech Republic
Egypt
European Union
Finland
France
Germany
Greece
Holysee
India
Indonesia
Iran
Iraq
Israel
Italy
Japan
Korea
Kuwait
Laos


Libya
Malaysia
Sovereign Military Order of Malta
Mexico
Myanmar
Netherlands
New Zealand
Nigeria
Norway
Pakistan
Palau
Panama
Papua New Guinea
Qatar
Romania
Russian Federation
Saudi Arabia
Singapore
South Africa
Spain
Sri Lanka
Switzerland
Thailand
Timor Leste
Turkey
United Arab Emirates
United Kingdom of Great Britain and Northern Ireland
United States of America
Venezuela
Vietnam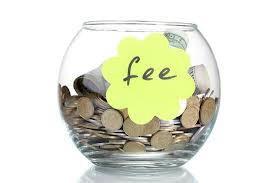 Passport Processing Fees and Payments

While lost passports have 2 cases - lost expired and lost valid document, passport payment fees are listed below as follows depending upon your case. Please be guided accordingly.

Fees for First time passport applicants:

    Regular Processing (15 working days): P950.00
    Express Processing (7 working days): P1,200.00

Fees for Renewal of passport applicants:

Regular Processing (15 working days): P950.00   
Express Processing (7 working days): P1,200.00

Fees for Replacement of a lost [expired passport]:

Regular Processing (15 working days): P950.00

Express Processing (7 working days): P1,200.00

Fees for Replacement of a lost [valid passport]:

Regular Processing (15 working days): P950.00   
Express Processing (7 working days): P1,200.00
Additional Fees to be Collected

Additional fee of Php 200.00 for a lost valid MRRP / MRP - machine-readable passport

Additional fee of  Php 350.00 for a lost valid e-passport
Please be advised that appointments from 5:00PM onwards will be considered rush processing and will mean a processing charge fee for rush passport application.