DFA Passport Application - Requirements for New, Renewal, Lost and Extension

We've undergone the latest procedure for DFA passport application processing in the Philippines.
We've visited the new office of the Department of Foreign Affairs in ASEANA MOA.
Luckily, my tatay's sister (my Tita Beng) works at the Department of Foreign Affairs so we were given some sort of a passes to line up in the courtesy lane instead of the long line for regular applicants in our last year's application.
Just to tip you off, provincial applications are now being entertained in branches near you.

Be sure to contact the nearest branch of DFA in your are for particulars.

If you are abroad, it's the Philippine Consulate Office that handles your passport matters whether its for a lost, renewal, extension or new application.

For the respective contact numbers in a country you are currently in, please visit the DFA official website or Philippine Consulate site.

Our family is here to guide you all throughout your application process and in knowing how to get passport. This will start from giving you the exact passport application form download page to online reservation system process, how to renew a passport, how to reserve an appointment online, how to claim or opt in for overtime rush passport or regular payment, passport fees and how much you will spend for application, the different DFA branches in the Philippines provinces and abroad, hotline telephone and contact numbers, visa application, immigration information and the different consulate offices here and abroad .
Our family has had enough experience that might help some if not all of you with your application. If you are looking forward to make things easy for you, we might have one that will come in handy for you or your loved ones.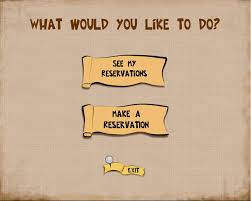 (full photo credits to www.etc.cmu.edu)

Online Application and Appointment Reservation System

Do you know how to apply for or get an appointment for passport application via online reservation system of the DFA? If you don't, this guide will definitely give you an idea. We hope to help you save time in processing and application procedures.
Reminders:

But first off, we'd like to remind you that online application for appointment and reservation is 100% FREE of charge. If anybody is charging you for this alone, don't go for it. It's a scam by fixers!
Please also make sure to go for only 1 appointment application. If you opt in or make multiple application for online appointment, your previous applications will be null and void while your last one will be the one credited to your name as a reservation schedule in the DFA Manila office.

Procedures for Online Appointment Reservation
Download and fill up the online application form completely. Print it with the application reference number. You will need to present this upon reporting for your appointment schedule to the DFA office.
Prepare and bring your application form and your valid appointment schedule (which you had printed earlier).
Be sure to have all your documents in photocopy (xerox) before proceeding to your appointment at the DFA ASEANA branch in Manila (new office).
[source: passport.com.ph]

Your call will be received by a Customer Care Officer who will assist you in setting an appointment for your passport application.
After getting your appointment schedule, you will be asked to provide your personal information for the passport application.
You will be advised on the applicable requirements you need to bring for your passport application.
You will receive a reference number relative to your appointment schedule.
Go to passport.com.ph/print to print your application form using the Print Code given by the Customer Care Officer.
On your appointment date, proceed to the DFA Consular Office located at ASEANA Business Park, Bradco Avenue corner Macapagal Boulevard, Paranaque City (see locator map). You must be at the DFA Consular Office 30 minutes before your scheduled time. Early/Late comers will not be entertained.
Present your printed application form to the Appointment Counter.
Get your queue number at the Information Counter and sit on the waiting section of the Processing Area. Wait for your queue number to appear on the monitor indicating what processing window you will go to.
After processing, proceed to the Passport Enrollment Section located at the 2nd Floor. Pay the applicable passport processing fees (see passport fees).
After payment, proceed to the Encoding Section for data capturing.
After the Encoding Section, you can have your new passport released and delivered to your home without having to return to the DFA on the release date (optional). If availing of the delivery, proceed to the Delivery Counter to pay for delivery fee.
Passport Form Download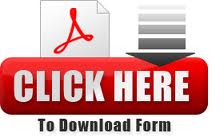 You can download a copy of the DFA passport application form here - https://www.mypilipinas.com/support-files/dfa_e_passport_application_form.pdf. (full pdf file credits to dfa.gov.ph official website of the Department of Foreign Affairs)

Passport Applying Requirements

Passport application requirements are listed in the document below.

For other details regarding our checklist taken from the passport encrypting department, you can visit the official website of the DFA.

You may also report in person to make an inquiry and apply or go online for a reservation.

DFA Passport Application Requirements by Marco Aristotle Geneta Maure
Passport Fees - Renewal, First Time Applicant, Lost, Replacement & Expired

While lost passports have 2 cases - lost expired and lost valid document, passport payment fees are listed below as follows depending upon your case. Please be guided accordingly.

Fees for First time passport applicants:

    Regular Processing (15 working days): P950.00
    Express Processing (7 working days): P1,200.00

Fees for Renewal of passport applicants:

Regular Processing (15 working days): P950.00   
Express Processing (7 working days): P1,200.00

Fees for Replacement of a lost [expired passport]:

Regular Processing (15 working days): P950.00

Express Processing (7 working days): P1,200.00

Fees for Replacement of a lost [valid passport]:

Regular Processing (15 working days): P950.00   
Express Processing (7 working days): P1,200.00
Additional Fees to be Collected

Additional fee of Php 200.00 for a lost valid MRRP / MRP - machine-readable passport

Additional fee of  Php 350.00 for a lost valid e-passport
Please be advised that appointments from 5:00PM onwards will be considered rush processing and will mean a processing charge fee for rush passport application.

What to Prepare Before Application to DFA

Applying for a passport will always be an easy experience if you are prepared for it. With this, our family would like to give you tips and tricks to make your passport application process easier than what others have experienced including us. Because we have been to the process, we know what it will take to make your application fast.
How to Make Your Application Easier and Faster

Prepare requirements before the appointment date. This should include at least 2 pieces of ballpen in black ink.
Have all your papers and documents photocopied before going on the date of your appointment to avoid any inconveniences.

See our official map for DFA Manila if you are from NCR, otherwise, seek provincial maps for branch nearest your province. This is best if you want to know how to get there.

Non-OFW and Metro Manila-based applicants should secure an appointment when applying for a passport
Provincial passport applicants can apply at the nearest Regional Consular Office or during Mobile Passport Service (MPS).
Prepare the right amount of money to pay for passport application fees and bring extra for food and other payments listed especially for lost passport and those who would like to opt in for the rush, overtime processing.

Do not deal with fixers. They will waste your time for nonsense offers.

Avail of the passport delivery service for your passport and document security. Be sure to ask for the fees.

Always remember to ask or talk to authorities only. If you have comments, complaints & need any assistance, please contact the Public Assistance Center or the Passport Director's Office.
DFA and Philippine Consulate Branches

Branches in the Philippines

Philippine Consulate Offices in other Countries

Angola
Argentina
Australia
Austria
Bangladesh
Belgium
Brazil
Brunei Darussalam
Cambodia
Canada
Chile
China
Colombia
Cuba
Czech Republic
Egypt
European Union
Finland
France
Germany
Greece
Holysee
India
Indonesia
Iran
Iraq
Israel
Italy
Japan
Korea
Kuwait
Laos


Libya
Malaysia
Sovereign Military Order of Malta
Mexico
Myanmar
Netherlands
New Zealand
Nigeria
Norway
Pakistan
Palau
Panama
Papua New Guinea
Qatar
Romania
Russian Federation
Saudi Arabia
Singapore
South Africa
Spain
Sri Lanka
Switzerland
Thailand
Timor Leste
Turkey
United Arab Emirates
United Kingdom of Great Britain and Northern Ireland
United States of America
Venezuela
Vietnam
How to Get to DFA Manila

Below is an AVP presentation revealing a complete guide to commuters who are on their way to applying for DFA passport. The video shows you how to get to the Department of Foreign Affairs whether you are on telecommute jeepney or bus or if you have your own car / vehicle. As an additional tip, right in front and on the side of the ASEANA building where DFA is located in Manila new office is where you can find a large pay parking lot available for you if you have your own car. We took the Mc Donalds back parking lot and paid only 50 pesos for the whole duration of our application and appointment for processing our passports - Sam, Ana and me, TJ.

DFA Map - Commute and Travel Guide if You Have Your Own Car

View Larger Map
Passport Application Procedures - New, Lost, Renewal and Extension

New Passport Application
Lost Passport
Emergency Application - How to Qualify and What are the Requirements

Courtesy Lane Application

Hotline Numbers - 24/7 Helpline Contact Details

Here is the official and real DFA Appointment Hotline telephone numbers - (02) 737-1000. See procedures for online appointment reservation above. You can also read more about Philippines Government.