DFA Passport Renewal - Via Online Appointment System or Teleserve Service
"It's a painstaking process to apply for a new or DFA passport renewal in the Philippines"
Whether you agree with me or not, I must say I'm not sure if this stands the same with other consulate offices abroad and in DFA branches provinces but to help OFWs and kababayans regarding this issue and common problems as well as provide a clear answer to frequently asked questions regarding the service of the Department of Foreign Affairs, this help topic was written. (full photo credits to justapieceofme.wordpress.com)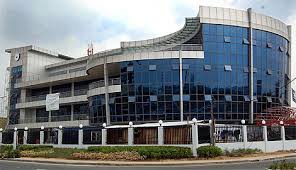 Although efforts have been made to provide a much faster quality service by providing more satellite offices and DFA branches in Metro Manila like the newly put up center for passport application in malls, still, it is not enough to help ease out the very long process waiting and releasing time to get the document issued faster.
It's a pain in the ears when you get asked by customer service and DFA personnel if you want a regular processing (Php 950.00 fee for 15 working days) or express processing (Php 1,200.00 fee for 7 working days) which had different fees applied for both new applicants, DFA passport renewal and lost passport.

Knowing that it is the primary function of the Department of Foreign Affairs in the Philippines to assist in all passport related concerns, it's hard to comprehend why Pinoys have to get charged with different and higher passport fees just to have the document processed at a much faster pace.
If the service can be had at an extra cost, why not give it at the same price as a regular processing? Or better yet, speed up the service and releasing of passports and have a single price for the service. This way, true service is achieved with commitment and dignity as it should be rendered to the buying public who honestly deserves it.

It's about time that the Philippine government also put up more options for Filipinos and not just to come and apply in person as well as online via the DFA passport appointment setting option. A txt application option could be achieved too with the growing number of mobile phone users in the Philippines and the world. Nothing is impossible today and I strongly believe that it only takes guts and will to do it right.

Pinoy kababayans deserve service that's incomparable to other countries without red tape. Satellite branches of DFA in Manila must be closely monitored too in order to audit and see if more offices will help cater to more passport applicants in other parts of the country.
To visit an office, please click on each link below found in popular malls in Metro Manila.
Alabang Town Center Mall
To see DFAs address and hotline telephone numbers, visit the link I just posted for Manila offices above or see the map below (visit Google Maps).
DFA Passport Renewal Guide
Complete up the list of basic requirements below. (See list of requirements for green and brown passports below).
Basic Requirements for Passport Application and DFA Passport Renewal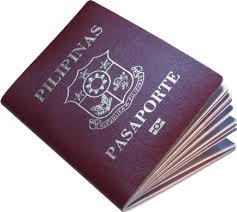 GENERAL PASSPORT REQUIREMENTS
Personal appearance

Confirmed appointment

No need to submit a passport size photo

Most recent expiring or expired passport

Valid picture IDs and supporting documents to prove identity.
Fill up the online application form for DFA passport appointment system.
Verify your email by clicking on the link sent by auto generated system of the DFA website.
List and copy the terms on reporting for schedule of your application date.
Print the e ticket which you will present to the guard at the gate when your schedule comes.
More information for applicants of DFA passport renewal appointment system can be found here - https://www.mypilipinas.com/dfa-passport-appointment.html.