Solaire Jobs - Casino Careers in Manila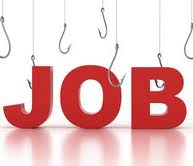 Philippines is becoming a destination for casino investment. Because of this Solaire jobs have drawn so much attention in the local market for careers in casino in Manila, Philippines.
As we have previously posted information on how to get there to apply for the different positions offered, we have also posted job openings for casino in Solaire Resort, one of the biggest entertainment centers in the country today next to Resorts World, a first in integrated tourist destination in Manila.
Resort and Casino Solaire Jobs Guide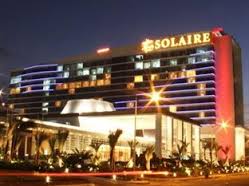 If you visit the link here - https://www.mypilipinas.com/solaire-manila.html. You'll find information you will need including the complete contact details and address, job vacancies that you can apply for, the address of the recruitment office in Pasay City, 4 choices of route and commute guide on how to get there with an official map from Google Maps and free shuttle service schedules.
Vacant Positions at the Casino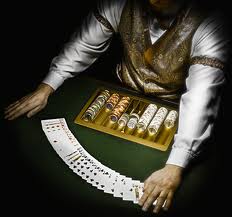 While below are the different and new vacant positions for work at Solaire Resort, expect more updates to come in this page for qualified applicants. In the meantime, you might want to visit their official website to see the latest vacancies in 2014 as well as to get a glimpse of the upcoming job openings for Solaire jobs this coming 2015 year.
Don't forget to check our Philippines Jobs page too for POEA accredited agency hiring for work abroad.

New Vacancies
Experienced Dealers

Cage Cashier Supervisor

VIP Premium Executive Hosts

Bartenders

Cocktail Servers

VIP Mass Assistant Manager
Other Casino Job Offers for Abroad - Where to Find List and Apply

For those who didn't know it yet, Apart from local job hiring for the two major casino resorts in the Philippines, namely Solaire and Resorts World, there are other vacancies for casino jobs that very few would dare to explore applying for. Although they are in-demand today for many Pinoys, very few would take charge at finding the right employment provider.
Here is your chance to find other greener pastures especially if you wanted to go and work abroad with this position. All you have to do is basically just either have the experience or undergo a training. These opportunities is what you will not find being tipped off by other blogs and Filipino bloggers and we took time to make this research just to bring to qualified and interested Pinoys this job offer.
What we are talking about is apart from Solaire jobs and Resorts World casino hiring, you can opt in to apply for overseas through casino resorts shipping companies as seafarers or seaman. Being in the lending industry for 2 years and going strong, there is a sheer big need for professionals in the casino industry today for cruise ships as well as casino cruise shipping companies. Singapore is one of those whom I personally know offer this job.
There is this shipping company in Quirino near Taft Avenue that offers helping seafarers go abroad through their maritime jobs for casino resort cruise ships in Singapore. To apply, simply visit Quirino area and you will find many vendors in the street whom you can ask about the different manning agencies and recruitment companies in the area.
Lastly, you can try our post about the latest POEA jobs and there, you will find a search box where you can look and type in your search query for casino jobs and I'm pretty sure you will find more than just what Solaire jobs can offer you here in the Philippines.