Philhealth Ph - Philippines Health Insurance Coverage and Online Inquiry

Knowing Philhealth Ph coverage is easy. It is being announced on both radio and television these days in the news.
You may also visit the official website of this government agency by copying this link in your browser - www.philhealth.gov.ph. Or best options is to go find the official Facebook Page or Youtube Channel or Twitter and so on.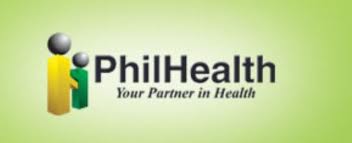 To know what diseases and hospital bills are included in the health insurance program of the Philippines government, you can visit the official Philippine health insurance corporation website at www.philhealth.gov.ph for inquiries in Filipino healthcare providers,  benefit coverage, accredited professional doctors, hospitals, clinics and other institutions.
Accreditation:

For hospitals, clinics and professionals looking for information on how to become accredited, please navigate to our initial information below or download the

In the meantime, online inquiry tips and guide are listed below including the different branches in Manila, provinces and abroad so OFWs know that they can make inquiry even if they are abroad. i also believe that membership contributions are already being accepted via bank payment abroad as well as in authorized offices, usually in Philippine embassy or consulate.

Philhealth Branches in Philippines and Abroad

Below are the list of offices and branches of this government agency that handles health insurance in the Philippines.

Main Office

Head Office
Citystate Centre, 709 Shaw Boulevard, Pasig City 1603, Philippines

Offices in Metro Manila's National Capital Region (NCR)

For Manila, Mandaluyong City, Caloocan City, Malabon, Navotas, Valenzuela (CAMANAVA), members, applicants, relatives and close family members of the account member can visit the offices below:
Regional Office (NCR North) and Manila Service Office
Marc I Bldg., 1971 Taft Avenue,
Malate, Manila

Caloocan Service Office
G/F Remcor Bldg., Rizal Ave. Extension bet.
10th & 11th Ave., Caloocan City

Mandaluyong Service Office
#94 P. Cruz St., 2/F Rustans Express Boni Avenue,
Brgy. San Jose, Mandaluyong City


For Marikina, Quezon City, Rizal, and San Juan members can visit these offices:

Regional Office (NCR Central) and Quezon City Service Office
F.R. Estuar Bldg., 880 Quezon Avenue,
Quezon City

Rizal Service Office
The Brick Road Sta. Lucia East Grand Mall,
Marcos Highway cor. Felix Ave., Cainta, Rizal

For Pasig, Taguig, and Pateros, members can visit these offices:

Pasig Service Office (PMAC)
Ground Floor, Development Academy of the Philippines Building,San Miguel Avenue, Ortigas Center, Pasig City

For Makati and Pasay members, they can check out the Makati office below:

Makati Service Office
337 ITC Building, Sen. Gil Puyat Avenue,
Makati City
Makati Service Office


For members from Las Piñas, Muntinlupa and Parañaque, they can inquire at Las Piñas office:


Las Piñas Service Office
471 Editha Building, Alabang-Zapote Road,
Almanza I, Las Piñas City
Source: Philhealth

Downloads and Forms

One of the most popular downloadable document of the Philippine Health Insurance Corporation is the PMRF of the Philhealth membership registration form, collecting agents accreditation form (CAAF), professionals accreditation form (PAF) and manuals such as the e-claims implementation guide which is basically for those who are up to claiming a member's benefit for hospitalization and medicine costs, other claim forms, employer forms and claim guidelines for easy processing of your reimbursements and use of health insurance benefit.
For more information regarding these downloadable forms by the agency, please visit the links below or see the official website listed above in the first paragraph.

| | | | | |
| --- | --- | --- | --- | --- |
| PMRF | PAF | CAAF | e-Claims | PPPS |
List of Healthcare Providers

List of Professional Service Providers

List of Collecting Agents