Crystal Jade Resort - Bulacan Private Swimming Pool in Bustos

Hidden behind the lush of Brgy Liciada, Bustos, Crystal Jade Resort is a private resort in Bulacan. The owners just recently updated their new list of rates, entrance fees, cottage and accommodation costs for 2016 and onwards 2017 in their official Facebook Page. (see picture below)
This private resort offers their place as a venue for different occasions. Here, you can celebrate special events such as Birthdays, Baptismals, Anniversaries, Reunions and Wedding Receptions. You may book for this Bulacan venue to enjoy a special quiet weekend with your family and friends in private too.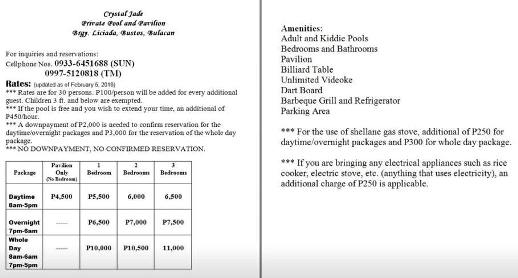 High Cost of Use of Some Crystal Jade Resort Amenities and Photos

While most resorts offer the convenience of all-in-one fun and enjoyment, this private pool gives patrons and visitors all the best with respect to resort amenities. Below are just some of them.
Unlimited Videoke
Billiard Table for FREE
Separate Adult and Kids Swimming Pool
Bedrooms with Own Bathroom and Refrigerator
A Barbecue Grill Area
Dart Board
Spacious Parking Area
But not all resorts offer the convenience of cooking all at the resort owner's expense. Crystal Jade allows you only to use gas stove for a fee of Php 250.00 for day accommodation and Php 300.00 for overnight accommodation customers. Bringing your own electric appliance and using it inside the resort will also cost you an expensive rate of Php 250.00 which to me is not reasonable with the high rates they charge for a whole day rent of the place and pool which is listed below.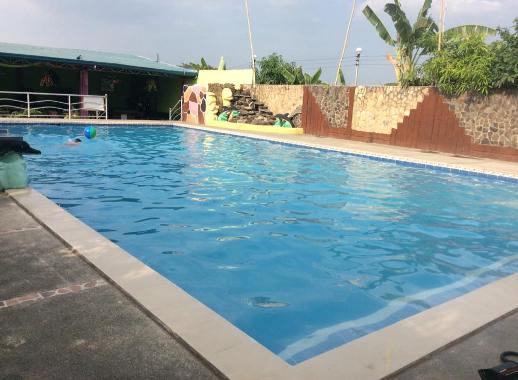 THE SWIMMING POOL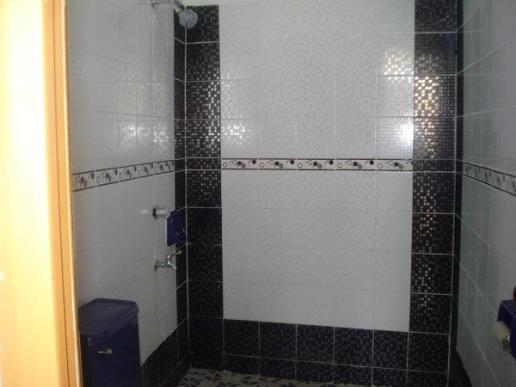 THE COMFORT ROOM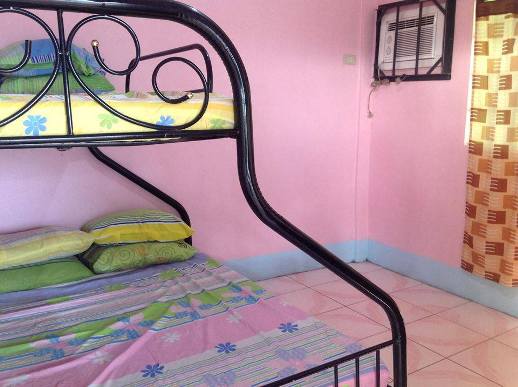 THE ROOM ACCOMMODATION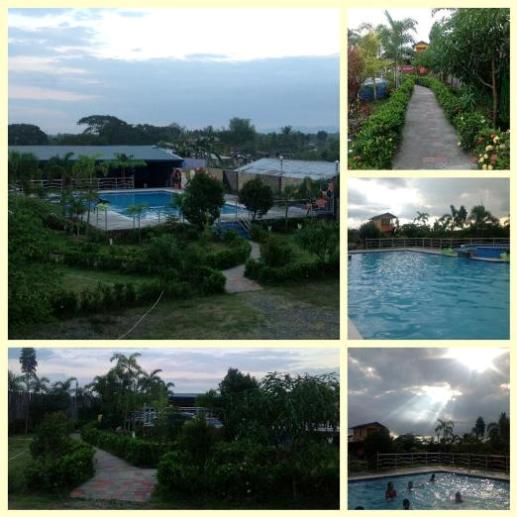 THE PAVILLION AT A DISTANCE

Resort Accommodation Rates

While it usually costs us only Php 5,000.00 to rent a private pool in Laguna, Crystal Jade resort has a bit of a higher charge to their customers for the use of the pool and the whole place. We have listed the complete rates for accommodation below for your information.
DAYTIME : 8am to 5pm

No bedroom : P4,500
1 Bedroom (with AC) = P5,500
2 Bedrooms (with AC) = P6,000
3 Bedrooms (2 with AC, 1 with elec. fan) = P6,500
OVERNIGHT : 7pm to 6am

1 Bedroom (with aircon) = P6,500
2 Bedrooms (with aircon) = P7,000
3 Bedrooms (2 with AC, 1 with elec. fan) = P7,500
WHOLE DAY : 8am to 6am; 7pm to 5pm

1 Bedroom (with AC) = P9,500
2 Bedrooms (with AC) = P11,000
3 Bedrooms (2 with AC, 1 with elec. fan) = P11,500
Crystal Jade Address and Contact Details

As a necessity for many Pinoys looking to easily find a resort, we have provided the complete contact details of the owners of this private swimming pool resort below. And also for future reference by other interested parties looking to rent a venue in Bulacan for summer fun. This way, you may be able to see rates and compare with other options and package offers by other Bulacan resorts out there.
Address: Liciada, Bustos, Bulacan    
Contact Numbers: 0906-2963918 (Globe) 0933-6451688 (Sun)
Google Page: https://plus.google.com/113796414857749354066/about?gl=ph&hl=en
Facebook Page: https://www.facebook.com/CrystalJadePrivatePool
Email Address: cjadepool@gmail.com


Official Google Map and How to Get There