UN Costumes - United Nations Member Countries RTW and Custom Costume Rental for Kids and Adult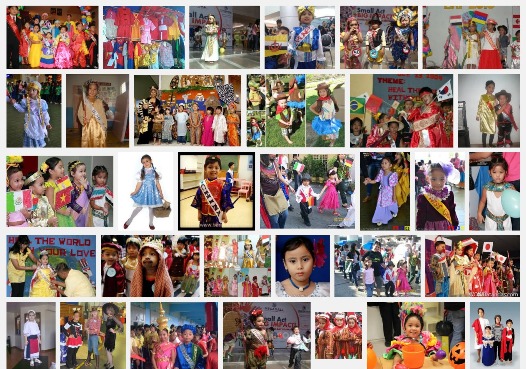 UN costumes are a must for many private and public schools all over Metro Manila and provinces in the Philippines when this month-loan event arrives. It's a yearly celebration and part of Philippines culture and tradition for kids and adult teachers in different schools to celebrate and remember this day. My tatay Sam and a college friend, Lori also ventured in to UN costume rental and sale for both kids and adult. They make their own designs and choice of fabric and color for the member countries. Last year was good for both as they earned from the cheap costumes for United Nations celebration which they have customers rent or buy from their shop at home.
What Should Be Included in the Rent or Sale

They've got sample pictures from hat, headdress, upper and lower costume which I will feature here later on. To add some extra spice to your need for a united nations suit / attire, allow me to give you some costume ideas and rental tips via a review so you can arrive at a picture of how much to spend if rent a costume compared to buying your own. A carry-on flag is also necessary for a complete paraphernalia of your costume so make sure that if you buy, they have it included. If it's possible, the foot accessory is included like a shoe, slipper or some socks. If it isn't, it's ok, at least you have a choice to buy or get your own or get a cheaper rent or buy less the foot covering. Necklace, bracelet and earrings are also important. Don't forget to ask if it is included in the rental package of your UN costumes.
Costume Rent Vs Buy

See the practical reasons why it is best to rent than to buy unless you can come up with a buy of a cost-effective and cheap or low cost UN costumes choice somewhere in Divisoria, Camp Suki Market in Dapitan, Quiapo or in a tiangge in the sidewalk somewhere in the metro. In the meantime, please see the list of UN member countries below so you have a choice and idea which country your kid can represent.
Oh by the way, my tatay sells and have available for rent their UN costumes a flag to carry for the kids so it could be fun having something to wave around while out on a school parade. If you have a contest in your school, I strongly suggest that you go for the high end or the more expensive costume to rent or buy.
UN Costumes for Different Member Countries

Different member countries of the United Nations of the world have different national costumes, just like when a beauty pageant is up for an event (ex. Miss Universe), each of the country contestants showcase their country's official national costume. In the Philippines, as each and every school duly accredited by the DepEd celebrates the month of UN, kids were given their respective assignment to feature a country national costume.
This is the time of the year where parents try to look for stores to buy UN costumes for their kids or probably a place that allows rent of national costumes used in the celebration of the UN Day 2015 and the year onwards. Below is the list of the different member countries in the UN that you can choose to be different and unique to dress up your children. Choose one or any by clicking on the country you want to see what their particular national costume looks like for an idea. For custom or made-to-order or ready-to-wear (RTW) UN costumes, you can make your inquiry at the stores in Divisoria - 999, 168, Meisic Mall and Quiapo.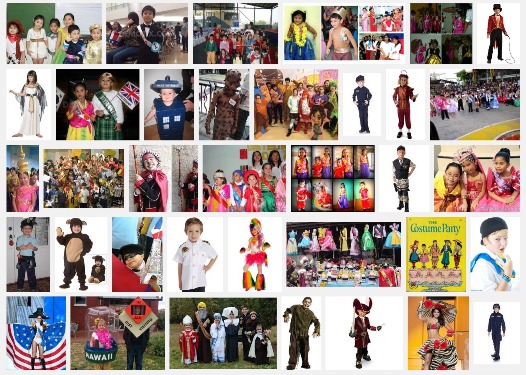 Afghanistan
Albania
Algeria
Andorra
Angola
Antigua and Barbuda
Argentina
Armenia
Australia
Austria
Azerbaijan
Bahamas
Bahrain
Bangladesh
Barbados
Belarus
Belgium
Belize
Benin
Bhutan
Bolivia
Bosnia and Herzegovina
Botswana
Brazil
Brunei Darussalam
Bulgaria
Burkina Faso
Burundi
Cambodia
Cameroon
Canada
Cape Verde
Central African Republic
Chad
Chile
China
Colombia
Comoros
Congo (Republic of the)
Costa Rica
Côte d'Ivoire
Croatia
Cuba
Cyprus
Czech Republic
Democratic People's Republic of Korea
Democratic Republic of the Congo
Denmark
Djibouti
Dominica
Dominican Republic
Ecuador
Egypt
El Salvador
Equatorial Guinea
Eritrea
Estonia
Ethiopia
Fiji
Finland
France
Gabon
Gambia
Georgia
Germany
Ghana
Greece
Grenada
Guatemala
Guinea
Guinea-Bissau
Guyana
Haiti
Honduras
Hungary
Iceland
India
Indonesia
Iran
Iraq
Ireland
Israel
Italy
Jamaica
Japan
Jordan
Kazakhstan
Kenya
Kiribati
Kuwait
Kyrgyzstan
Lao People's Democratic Republic
Latvia
Lebanon
Lesotho
Liberia

Libya
Liechtenstein
Lithuania
Luxembourg
Madagascar
Malawi
Malaysia
Maldives
Mali
Malta
Marshall Islands
Mauritania
Mauritius
Mexico
Micronesia (Federated States of)
Monaco
Mongolia
Montenegro
Morocco
Mozambique
Myanmar
Namibia
Nauru
Nepal
Netherlands
New Zealand
Nicaragua
Niger
Nigeria
Norway
Oman
Pakistan
Palau
Panama
Papua New Guinea
Paraguay
Peru
Philippines
Poland
Portugal
Qatar
Republic of Korea
Republic of Moldova
Romania
Russian Federation
Rwanda
Saint Kitts and Nevis
Saint Lucia
Saint Vincent and the Grenadines
Samoa
San Marino
Sao Tome and Principe
Saudi Arabia
Senegal
Serbia
Seychelles
Sierra Leone
Singapore
Slovakia
Slovenia
Solomon Islands
Somalia
South Africa
Spain
Sri Lanka
Sudan
Suriname
Swaziland
Switzerland
Sweden
Syria
Tajikistan
Thailand
The former Yugoslav Republic of Macedonia
Timor Leste
Togo
Tonga
Trinidad and Tobago
Tunisia
Turkey
Turkmenistan
Tuvalu
Uganda
Ukraine
United Arab Emirates
United Kingdom
United of Republic of Tanzania
United States
Uruguay
Uzbekistan
Vanuatu
Venezuela
Viet Nam
Yemen
Zambia
Zimbabwe
---
---
Where to Buy or Have your UN Costumes Customized?

| | |
| --- | --- |
| Divisoria Market Area Photo | If you are coming in from Manila, there really is no way you can find the cheapest store to buy your United Nations costume for the school celebration. Even if you are an adult, you can actually buy big versions or better yet, have one customized for you. |
The only problem is if you have the time to go around trying to look for a couture or tailor to do it for you and if the right one will come up at the end of the making process.
So to stay away from further mess, you can instead buy an RTW. I have mentioned above where it is best to buy UN costumes - only in Quiapo or Divisoria or you can probably try Suki Market in Dapitan but it is most likely that you will only find there Christmas decors instead because during the month-long celebration of UN Day, it is also the Ber Months in the Philippines. You can try it anyway for luck.
| | |
| --- | --- |
| For a custom UN costume for adult, you have no other choice but to go for custom tailors and couture out there whom you can hire services to make you one. The only down side in this type of option is that you will definitely end up spending much more money than if you can buy RTW. | Quiapo Market Area Photo |
Take note that malls nowadays offer UN costumes too. I've actually seen one in SM Mega Mall in Ortigas as well as some in Robinson's Place Ortigas. The UN costumes were displayed in the kids section area where you can also find halloween costumes.