SSS San Juan Branch
Complete office address and contact information of SSS San Juan branch provided below. Inquire on your contribution and other member status info here.
Office Location Address: Glialcon Villas Bldg. 1, 128 F. Blumentritt St., San Juan City
Hotline Telephone Numbers: 721-5195, 724-0684, 721-5184, 721-2686
Fax Number: 721-2686
Officer In Charge: Branch Head: Liberty A. Gordovez
Email Address: sanjuan@sss.gov.ph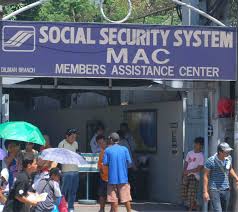 SSS San Juan Branch Map and How to Get There Guide

Below is a complete guide map if you want to get to Social Security System San Juan branch in Manila near N. Domingo route. If you are anywhere near this street, it will be easy for you to get there via a commute tricycle or walking distance using the route guide.