List of Pools and Private Resorts in Antipolo Rizal

Resort owner? Have your place listed. Send us a request and invite us to have your nice venue reviewed with photos and video of our family.

Last year, we have written about what the combined public and private resorts in Antipolo had to offer as well as specially designed swimming pools and wave pools. It's a wonder that if you know how to get to the city in the sky, you'd probably wish to stay there for good. I mean the weather is good and slightly cold being located in a high altitude and the people are polite and courteous as well.
You can view the list our family have compiled by clicking here. We've been going there once or twice a year and whenever we find extra time, we eat at some of the best restaurants that Antipolo had to offer. A list of awesome food finds can be found here - http://www.antipoloresorts.com/directory/restaurants/. If you are a resort owner, please check our reminder above. In the meantime, check out the private pools list we have compiled today, below.

Check out These Awesome Antipolo Restaurants

If you have spare time and you want a unique food adventure and excitement in your meal whether dinner, breakfast or lunch or even just for a different aura in a cafe, the list below will surely make your saliva drip and drop.

Bali Gulp
View Chalet
Cloud 9
Crescent Moon Cafe
Hilltop Garden House
Grilla
Leonardo's
Niagara Hills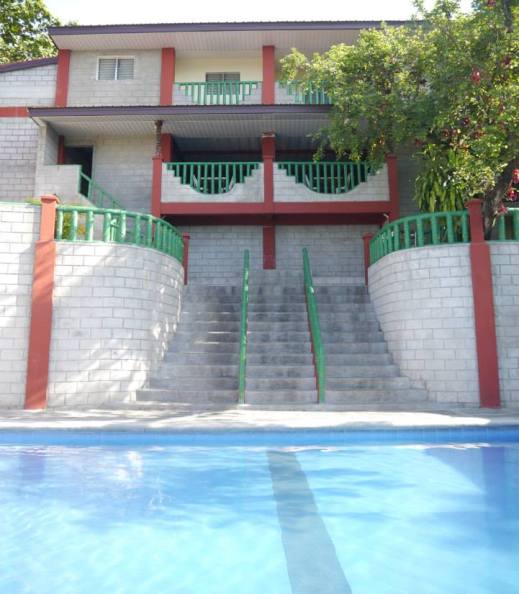 Private Resorts in Antipolo - Summer Swimming Venues

Private resorts in Antipolo? We just developed our family's list below and we promise to continue to grow this list everytime we encounter in our countless and endless escapades to the city in the sky. Our commitment to become the center where you can find relevant information from photos, video, map guide, amenities and more starts here. Have fun whatever occasion or event you have!

Angela 3
Alexa
Louisse
Joseph's
Lakeside

We promise to grow the list above each and every year as new technology for resorts having wave pool amenity is being introduced to the new generation of summer swimming pool fun in the Philippines.

Other List of Resorts in Antipolo City, Rizal

It really is a combination of both public and private resorts but for whatever purpose or preference you have this summer 2014, the list we have below hopes to help you find the perfect swimming getaway or for your company outing and team building. Clicking on any link in blue text will lead you to our own resort review where you can see photos, amenities list, rate and entrance fees to pay, accommodation (allow overnight or not) and room availability. We hope it helps.

Resorts in Antipolo w/ Location Address (Arranged in Alphabetical Order)

Antipolo Star Resort

Aqua Land Resort


Callo Spa Resort

- Collaique, Antipolo City


Cattleya Farm Resort

-

Colaique, Brgy. San Roque, Antipolo City



City View Private Pool


Cloud9 Antipolo Hotel and Resort

D' Compound Resort

Deogracia's Garden Resort


Femar Garden Resort - Taktak Road, Brgy. Dela Paz, Antipolo City

Fe Shaw Private Resort

Forest Hill Resort

GEMS Hotel & Conference Center


Hilltop Pools

Island Route's Resort

Jamesville - M. Santos Ext., Antipolo City


Jan and Henrick's

John's Ranch Resort


Joseph Resort

La Colina Resort in Antipolo - Zinnia St., La Colina Subdivision Brgy. Mambugan, Antipolo City

Las Brisas Hotel & Conference Center - Ortigas Ave. Ext. Antipolo City

Lily of the Valley Resort Man


Loreland Farm - Colaique, Sitio Ibabaw, Brgy. San Roque, Antipolo City

Macion Private Pool and Resort

Master's Place Garden Resort

Moments Resort and Event Center

Narciso's Resort House


Overlook Resort & Conference Center - Overlook Drive, Taktak Road, Antipolo City

Philip's Sanctuary

Paenaan Camping Farm - Sitio Paenaan, Brgy. San Jose, Antipolo City


Picnic Grover Resort

Prince Square Resort

Sharon Carl's Resort

Sunlight Resort

Sunrise Resort in Antipolo - Along Provincial Road, Brgy. Dalig, Antipolo – Teresa Boundary

Suva's Place


Terra Villa Resort

The City Hideaway Private Resort


The Masters Place Garden Resort

Thunderbird Resort

Villa Anunciata Resort in Antipolo - Sitio Cabading, Brgy. San Jose, Antipolo City

Villa Concepcion


Villa Cristina Hotel & Resort - Taktak Road, Antipolo City

Villa Jhoana Resort

Villa Mari - Taktak Road, Brgy. Dela Paz


Villa Sampaguita

- Km.31 National Highway, Brgy. Dalig, Antipolo Ctiy


Villa Virginia Resort & Conference Center - Taktak Road, Antipolo City

Yasak Resort

Yapak Mountain Spring Resort