PBB Season 6 - Pinoy Big Brother Regular and Teen Edition is Open - Audition Now!

Pinoy Big Brother or PBB season 6 or Philippines version of the world famous reality tv show "Big Brother" is now open for audition. Here in Pilipinas, we have basically just 2 editions and those are the PBB teen edition and the regular or adult edition. Yearly, ABS-CBN Channel 2 gives this copyrighted program a different twist by coming up with names and versions of its own. Last year, 2014 was a blast when the drama changed from a regular teen edition and adult to a combined show and given a new twist and a new name "All In" where the big winner was Daniel Matsunaga.
This year, it's only March 3, 2015 and Kapamilya Network is already advertising that the new search is on! The scheduled audition is open to those who think they have what it takes to become a housemate. According to the new ads, the new audition will be easier with less of the hopeful auditionees not having to fall in the very long line wait just to perform in front of judges who will determine if they can enter the PBB house. I'm a bit excited about this year but will only be watching out for the upcoming new housemates of the Pinoy Big Brother house. To learn more about how to be included in the no waiting in line audition, please read more below.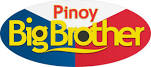 (Pinoy Big Brother Logo credits to wikipedia and ABS-CBN)

How, Where and When to Audition in PBB Season 6 Latest Regular Edition and Teen Edition Using Txt and ABS-CBN Mobile SIM

About the Fast Track Lane Audition:

This year 2015, Pinoy Big Brother will be on an opening launch of its PBB season 6. This will be marked with a Grand Kapamilya Audition Caravan which will simultaneously open up in the 10 big cities all over the Philippines (this will be announced soon). The audition will begin March 6 and 7 at the Araneta Coliseum. Audition now and get the chance to be one of the popular top Philippine celebrities.

Aspiring housemates are wanted to enter soon inside the Pinoy Big Brother house. As revealed is a short history of the reality tv program, ABS-CBN is currently looking for both for the Regular (18-35 yrs old) and Teen (13-17 yrs old) editions respectively to fill in a controlled number of housemates who will soon enter the historical PBB house.

In the Fast Track Lane audition, all ABS-CBN mobile subscribers and users will have that extra privilege to get to audition without having to fall in the very long line. According to the management and press release from the official Pinoy Big Brother website, - "hindi mo na kailangan maki-pila sa iba! Dahil sa ABS-CBN mobile, may FAST TRACK LANE ang pag-audition kay Kuya!"
How To Avail and Join the PBB Season 6 Audition?
All you have to do is to pre-register by using your ABS-CBN Mobile SIM.
For the Regular Edition; Just text:
PBB ARANETA REG
<name/age/gender/address>
and send it to 2131... 1Php/text
Ex. PBB ARANETA REG
     Ana Aguirre/20/F/136 Bayani St. Caloocan
For the Teen Edition; Just text:
PBB ARANETA TEEN
<name/age/gender/address>
and send it to 2131... 1Php/text
Ex. PBB ARANETA TEEN

     Ana Aguirre/20/F/136 Bayani St. Caloocan
Reminder:
Only the first 2,000 texters will be accommodated for the Manila / Araneta audition for each edition will be accommodated. (this means - 2,000 for teens and 2,000 for regular edition)
For provincial locations, only 500 subscribers will be accommodated per edition.
Each will receive a confirmation message upon registration notifying that they have successfully booked an audition schedule. Afterwards, within 24 hours, they will again receive audition appointment details.
On the other hand, texters who have sent registration but have exceeded the required number of participating housemate auditionees will be sent a message that the slots are already full. (watch the official video below)

PBB Season 6 How to Audition Video