OWWA Philippines - Scholarship, Branches, OFW Loan & Benefits and Hotline Numbers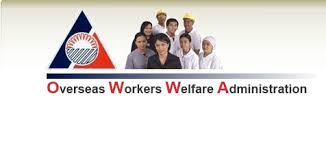 OWWA Philippines, otherwise known as the Overseas Workers Welfare Administration is the agency of the Philippine government that handles all issues about Pinoy OFWs here and also those working abroad. This includes coverage on balik manggagawa and the implementation of guideline rules with respect to benefits of the overseas Pinoy workers.
If you are looking for information on scholarship exam result and program, we will be posting the complete list of passers on a regular and updated news update from our announcement pages.
For those who are interested to apply for the OWWA loan, membership and the different fees to pay, please be reminded that we will be posting the requirements as well as for other benefits to get availed of by qualified members.
We'll be posting downloadable forms too for all members and all sorts of needs. In the meantime, please visit our collection of Philippines Government agencies information.
OWWA Member Benefits, Programs and Services

Different government agencies offer different benefits to their members just like what SSS, GSIS, PhilHealth and other public service agencies in the Philippines today. Below are the different benefits that a qualified and registered member may enjoy both including but is not limited to their families.
Member Benefits

A. Disability and Dismemberment Benefit - Disability / dismemberment benefit of up to Php 100,000.00 for injuries sustained due to accidents while working abroad.

B. Death Benefit - A Php 100,000.00 benefit in case of death due to natural cause and Php 200,000.00 in case of death due to accident, shall be received by the legal heirs.

C. Burial Benefit - On top of the death benefit, a rider of Php 20,000.00 shall be received by the legal heir for the funeral expenses.
Education and Training Benefits
A. Pre-Departure Education Program (PDEP)
B. Scholarships, Training and Incentive Programs
Workers Welfare Assistance Program
A. On-Site Welfare Case Management
B. In-Country Welfare Case Management
Repatriation Program
Reintegration Program
A. Reintegration Preparedness (On-Site)
B. Reintegration (In-Country)
Different Philippine government agencies offer programs and services to help Filipinos who are in need and below are only some of the benefits and services an OFW may avail from the agency.

OWWA Loan Information for OFWs

There are currently 2 types of loan programs for OFWs through the reintegration program and they are - NLSF Livelihood Program and the OFW Groceria Project. Not so sure if this still runs this year, 2014 or if it will continue till 2015.
On the other hand, below are some information for interested parties who want to avail and see if they can qualify to borrow money from the government through the Overseas Workers Welfare Administration.

How can one apply for a loan under NLSF Livelihood Development Program?
Loan applications may be filed at all or any of the Regional Welfare Offices together with the following standard requirements:
1. Accomplished application form (with 2×2 picture)
2. Sketch and routes of residence and/or business site
3. Other requirements if applicable:
* Price quotation
* Bill of materials or building plan

Assets Acceptable as Collateral and Required Documents (For Collateral Loan Window)
1. Real Estate Property
Unmortgaged with no delinquent realty tax and with appraised value of not less than the loanable amount.
2. Chattel / motor vehicles / machines / equipment (brand new up to 3 years)

You can read the complete information for these 2 loans here - http://www.owwa.gov.ph:8080/wcmqs/about/faq/.
OWWA Branches, Contact Details and Hotline Numbers

| | |
| --- | --- |
| | Click on a blue underlined link. In the meantime, for those who reside in Metro Manila, you may visit the head office listed below. Don't forget to pay a call before coming over to ask for requirements and what you should do first before reporting for PDOS to avoid wasting your time. |
You may also read more information on do's and don'ts as well as some tagalog version tips here - http://www.owwa.gov.ph:8080/wcmqs/pdos/materials/.
You may also download the pdf file format where you can find different duly licensed and accredited sea-based and land-based as well as for household or dh workers for KSA providers for your OFW PDOS here.

Location Address: 7th St. Cor. F. B. Harrison, Pasay City, Philippines
Hotline Telephone Number: (632) 8917601 to 24

24/7 OPERATIONS CENTER - 551-6641 / 551-1560

TEXT - (63)917-8986992

FAX - (632) 551-6651
E-MAIL - owwa_opcenter247@yahoo.com

PDOS - Pre-Departure Orientation Seminar

Part of the requirements for OFW going abroad is to take PDOS, otherwise known by overseas workers as pre-departure orientation seminar. It is a must to undergo this before you either embark on an overseas job to work either as a land-based or sea-based worker. The Overseas Workerss Welfare Administration handles this particular service for OFWs looking to go abroad and therefore the program and application procedures may absolutely be found at the official website