Punta Baluarte Resort in Calatagan Batangas
Enjoy the Batangas resort? Punta Baluarte resort is a situated along the coastline of Calatagan, Batangas. It is a perfect place for visitors who want an intimate and memorable getaway. It is stationed away from the main road and surrounded by overgrown greenery. Seldom, the visitors can spot the animal forest.
This beach resort offers 104 visitor rooms, all are furnished with air-conditioning and private toilet with shower. They can choose to get a room with a excellent view of the sea or outlook from the impressive hilltop, beach houses and  native nipa hut.
If you are willing to settle for the most opulent past-time from city workaholics and to spend a wonderful time to be with your family in a secluded place, don't hesitate to visit the place of Punta Baluarte resort. Come and enjoy now.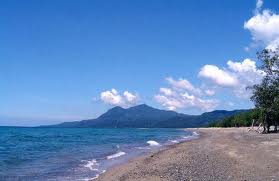 Punta Baluarte Resort Information

Contact Information
Location Address: 121 Balitoc Calatagan, Batangas
Contact Numbers:  (043) 899 4546
Google Plus: https://plus.google.com/117036582624821885551/about?gl=ph&hl=en
Facebook: https://www.facebook.com/pages/Punta-Baluarte-Resort/230802690307541
Sport and Recreation
Salt and fresh water swimming pools

Two all-weather tennis courts

Horseback riding

Bike Rentals

Golf
Aqua sports

Game Room

Outdoor Games

In-house Movies

Jogging Trail

Trekking

Children's Village
Facilities and Amenities
Seven (7) air-conditioned function rooms
Audio-visual equipment
Room Accommodation
Sea view Room
Sunrise Room

Studio Twin
Nipa Bungalow

Cabana

Bicol House (hilltop)
Guide Map Punta Baluerte and How To Get There Information

Looking the easiest way on how to get there the resort  in Calatagan, Batangas. You can reach by driving about 3 hours non- stop from Manila. We posted the full and correct map guide to avoid straying.