Pinoy Abroad Loan - 1.75% Low Interest Quick Cash Loan for OFW Seaman and Migrants Living or Working Overseas
If you borrowed money before as an OFW, you must know Pinoy Abroad Loan. This is actually the new version of migrant loan infused with the regular OFW loan, seaman loan and allottee loan. Here, both overseas workers and marine workers who are about to go abroad and those who are already out of the country may apply. If you are a seafarer, you may also qualify even when onboard a vessel. As an additional promo, migrants, naturalized citizens and Pinoys with dual citizenship who have regular paying jobs who can secure a certificate of employment can qualify as a borrower.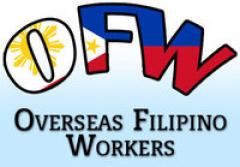 5 Factors Affecting Qualification to Apply for Pinoy Abroad Loan

There are just a few very important factors affecting qualification of a borrower with this type of non collateral unsecured loan offer. Whether you live in the Philippines or have migrated abroad, there is now a chance to get cash with the Pinoy Abroad Loan. I have listed these factors so it will be easy to know if you can avail to apply thru my FREE consultation and application assistance.
A coborrower is a must (only immediate family member is allowed) (see list above)
For seafarers onboard, OFW about to go abroad, migrants and citizens of other country, you must have a communication medium for interview purposes. (Viber, IMO, Whatsapp, FB Messenger, Google Hangouts, Skype etc)

2 months latest proof of remittance and COE is required for land based workers and POEA validated contract for sea based workers.

You are required and willing to sign an authorization letter for claim of loan proceeds to be entrusted to your coborrower.
Stamped document proof of arrival to country of destination must be submitted.

Pinoy Abroad Loan Requirements

Any type of loan whether with collateral or non-collateral will always require documents to be submitted. Below is the list of requirements if you want to apply for PAL.
Borrower Requirements:
COE or job contract from COMPANY with salary certificate

3 months latest payslip


Latest and updated / valid passport

page of passport/visa with stamp on last arrival to country of work/residence

copy of visa

2 months latest proof of remittance to Philippines (remittance receipts or bank statement)

2 valid primary IDs - company ID and Philippine ID (pwede SSS or voter's ID or any Phil ID)

Latest water or electric bill in Philippines residence of OFW - (doesn't have to be under borrower's name but must have same address as 2 valid primary IDs)

Co-borrower spouse / common law spouse or immediate family member (kapatid or parent na 60 y.o. below or anak na 21 y.o. above)

To sign an authorization letter to claim loan by coborrower

OFW Viber number or FB Messenger / Skype ID, IMO, Whatsapp for live questioning and interview
Coborrower Requirements:
2 valid primary IDs of coborrower

marriage contract if wife and birth cert of OFW and children or sibbling if child or sibbling will be the coborrower

3 months latest remittance receipts or 3 months bank statement if money is received thru bank transaction

coborrower mobile number or Viber number and landline so we can call you for particulars
Tips to Maximize Chances of Loan Approval

In order for the overseas Filipino worker to know if he or she is in good hands, there must be a sign. One that you can depend on is a shortlist of tips to increase your chance of getting approved with your Pinoy Abroad Loan application. If your agent or loan consultant is good at his or her work, he or she must also know how to play around with the policies and the system of the lending companies. He must be a true master of the rules by lenders combined with certified veteran experience in handling client issues and problems. You will only know this by asking your agent.

On the other hand, for applicants to know, they must be cautious in asking the right questions. If you don't have this skill, then go with trusted assistance. Be sure that the service is free by asking. As your qualified loan agent, I have listed my own tips below to avoid getting disapproved or declined on your loan application.
Submit a complete list of requirements fast - This will help you avoid giving time for the evaluators to see loopholes in your documents.
Communicate with your agent - A constant watch on the updates of your loan application is very crucial to getting an approval. Choose the right professional with efficient skills. Don't be afraid to ask questions to determine this.