Nacua Fishing Resort in Calatagan Batangas
Looking to enjoy beach? Nacua fishing resort in Batangas is what I highly recommend. This beach resort is located at Quilitisan, Calatagan. It is the one economical vacation spot here in Batangas. Aside from swimming in the beach, the resort also has a fishing area for those who wants to enjoy catching fish and a swimming pool.
The entire contemporary facilities are feasible in all of the hotel's 18 rooms.The guestrooms are fully furnished with non smoking rooms. Their hotel offers water sports (non-motorized), garden to accommodate other pleasure and relaxation for all vacationers. The services and amenities offered at his resort consist of meeting facilities, restaurant and car park and more. All rooms are air conditioned and come with a ceiling fan. Families can feel at ease for enough space  and to spread out in a big family-friendly rooms.  They offer also massage therapy.
If you want a  wholesome, enjoyable and memorable summer vacation here in Batangas? Try to visit the Nacua Beach Sea Park and Fishing Resort. You can enjoy so much the place. Come and visit now.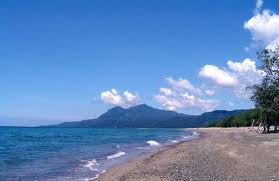 Resort Information - Batangas

Contact Information
Resort Location: Quilitisan, Calatagan, Batangas City
Contact Numbers:  0919-2219472 / 09195961258

Facebook: https://www.facebook.com/pages/Nacua-Beach-Sea-Park-Fishing-Resort/191952367519504
Email: nacuaparaiso@yahoo.com
Website: http://www.islandproperties.com/
https://plus.google.com/102857218352013390864/about?gl=ph&hl=en
Resort and Hotel Amenities
Tour
Shops
Restaurant
Meeting facilities
Car park
Family Rooms
Picnic tables
Air-conditioned rooms
Cottages
Sport and Recreation
Massage
Water sports (non-motorized)
Outdoor pool
Garden
Map Guide Nacua Fishing Resort and How To Get Their Information

For more convenient map guide how to get there in Beach Sea Park and  Fishing Resort in Calatagan, Batangas, you can follow the map guide provided below. Enjoy the summer vacation.