Jollibee Franchise - Fastfood Business Investment in the Philippines
Jollibee franchise is one of the top and most sought after business for many investors and fastfood chain by the Filipino masses and kids. Apart from offering cheaper option food that is delicious, the chain also gives life and smile to many because of its very popular bee mascott, hence, it is very easy to market the food products. It has also become one of the top business franchising investment in the Philippines today because of the reason that the owner is a Filipino and not some foreign investor company. This is a common Filipino investment thinking - "i love my own, my very own".
In our aim to shed light to those who might be looking for information regarding business ties with the original owners of this fastfood chain in the Philippines, we put related information for interested parties looking to get a Jollibee franchise in the Philippines or abroad. This business is now open for franchising!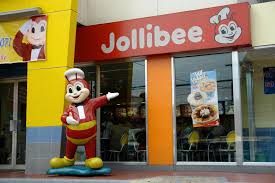 Jollibee Franchise and Short Business History

Inspiring Business Success History (from ice cream to burger)

Traditional business stories from numerous company employee development trainings and my daughter reveal that Jollibee is actually like a Cinderella story compared and translated into the business success of what actually began as a two-branch ice cream parlor somewhere in Quiapo, Manila in 1975 trying to serve hot meals and sandwiches.
The state of thinking going big-time concept in the Philippine business industry started when the small store became incorporated in 1978. Back then, they have seven outlets trying to explore the possibilities of a hamburger food chain (actually a U.S.-based idea trying to see if Pinoys will embrace in the Philippines). Since then, it was the start of a new concept introduced by the company as a hamburger fastfood chain which actually helped revolutionize today's first Yumburger fast food store in the Philippines.
From 1 Store to Being on the Top 100 Philippine Corporations

In 1984, Jollibee Food Corporation (JFC) is recorded to have hit the Php500 million sales mark, making the corporate owners have their business landing in the Top 500 Philippine Corporations. Back then, hitting this line can mean more investments and in 1987, being in the hamburger fastfood business for about 10 years gave Jollibee its new category to become an institution in the food selling business to become one of the country's Top 100 Corporations. belonging to the #37 spot in a report by Rappler through a chart from the BIR-released tax returns filed as of March 2014 SEC corporations.

How and Where to Make Franchise Investment Inquiry?

| | |
| --- | --- |
| Visiting the Jollibee official website, it is currently undergoing maintenance and down but you can always come back here - http://www.jollibee.com.ph/. You may also visit their official Facebook Page here. | |
For information on franchising investment options, application requirements, agreement, contract, training programs, manpower choices, frequently asked questions about the business franchise and more, only consult with an authorized representative to avoid getting scammed.

Jollibee Franchise Questions

| | |
| --- | --- |
| | Commonly asked question will often be aimed at how to qualify to apply for the franchise, how much investment, what requirements have to be met in order to qualify, financing options, site location requirements, return on investment, manpower and operation personnel source and more. |
Although very little would be pointed at the menu offers and other services, it is definitely worth by millions to invest for a franchise store or outlet of Jollibee fastfood chain whether in the Philippines or in other countries abroad. The possibilities of putting up a store overseas is possible but we will disclose more information on this intent as soon as the website itself is available.