Bakas Resort - Norzagaray Natural River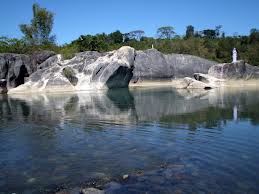 Resort owner? Have your place listed. Send us a request and invite us to have your nice venue reviewed with photos and video of our family.

Bakas Resort is a river resort in Norzagaray, Bulacan, Philippines. It is a natural running water river park resort that caters to families and groups and friends alike who love to travel nature.

Bakas River Contact Details
Location Address: Matictic, Norzagaray, Bulacan
http://thebakasriver.blogspot.com