Apulit Island Resort  in Northern Palawan
Looking rustic escape resort in Palawan, try visiting Apulit Island resort situated in Northern Palawan. The flopping resort is fixed with white-sand beach surrounded with coconut palm trees. The resort also expose a wealth of wildlife, breathtaking landscapes and gaudy tropical fishes.
This resort has 50 water cottages that constructs in historic architecture combined with modern design. The visitor's can relax, enjoy the serenity of the island, a great view of cove and appreciate a dip in the freshly built swimming pool. They offer suitable activities accessible such as diving, kayaking, snorkeling, island hopping, mangrove tours and soon.
For those who wants experiencing the one tropical paradise, visit this resort in Palawan. Come and visit now.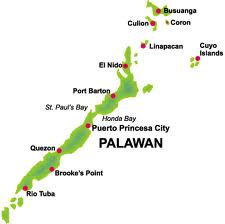 Resort Information and Amenities

Contact Information
Resort Location Address: Taytay, Northern Palawan
Fax Number: +63 (2) 7503957
Telefax: +63 (2) 9025994
Website: www.elnidoresorts.com

Resort Amenities and Facilities
Rates

Water Cottage - High Season - PhP 20,800 ++ (PhP 25,376 nett) per night good for two with breakfast

Loft Water Cottage - High Season - PhP 22,400 ++ (PhP 27,328 nett) per night good for two with breakfast

Resort Accommodations

(7 units) Water Cottage

(5 units) Seaview Room

(13 units) Garden Cottage

(3 units) Cliff Cottage

(12 units) Beachside Room

(10 units) Deluxe Seaview Room


Map Guide Apulit Island Resort and How To Get There Information