Angels Burger Franchise - Cheap Hamburger Outlet Kiosk Investment

Angels Burger franchise is one of the fast rising small business investments for Filipino entrepreneurs this year 2014 and the years before it. Fact is, there is little to no online presence to find regarding this SME investment possibility and you can't even see information on who is the owner, their contact details and where to go to make an inquiry and ask about a possible franchise investment, fee / cost, requirements, package inclusions and so on.
Cheap as the idea is for selling buy 1 take 1 hamburgers on the street through burger outlet kiosks by Angel's Hamburger, Pinoys seem to love the idea of food smorgasboard and free concept. The word free itself has since been incorporated in different business franchise owners and was coined with an "eat all you can" concept which has gained so much attention for the locals who love to eat. Food business has since then never been the same as outlets and branches of eat all you can restaurants have sprouted like mushroom all over Metro Manila.
Smaller business idea versions like the Mang Inasal's rice all you can have also gained so much attention from patrons and customers who love the idea of "cheap food choices" when they hear the words free and all you can phrases. Tokyo Tokyo has also used the hype with their rice all you can venture which has now become popular for Japanese food lovers in Metro Manila malls and surrounding provinces where you can find an outlet.
At a local entrepreneur forum, interested investors and Philippine business owners wanna be have been asking for more information but still, I am not so sure why the original owner would not allow information online in the internet. Back in 2010, thousands of potential investors are looking forward to put up an outlet in their place. A Facebook page was built only for fun by some buffs which is literally useless for investors looking for relevant information.
Today still in 2014, you can see even in ads by Yahoo or Google or Bing. You can't find a single guide for interested investors on Angels Burger franchise. There are other alternatives though but it seems that the effect of this small business is unstoppable that many interested investors would like to know how to get a franchise of the burger stand.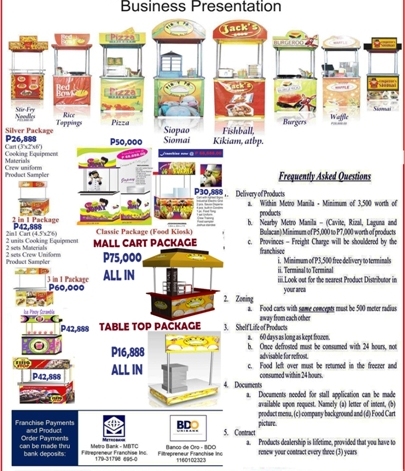 As an alternative although one big investment is needed, you can try Burger King franchise. I can't find one for Burger Machine. Minute Burger and Scott Burger information though and I'm afraid that these pioneer ones who arrived in the hamburger business franchise investment street food type of food cart franchise and stand were now under developed by its original owners.
While some would provide franchise information from business operations and support, management training services to marketing and promotion of the product, there is an actual fee / cost of opening up a franchise which range from Php 535,000 + Php 30,000 to probably 1M investment capital per store or outlet. Sadly, an Angels Burger franchise does not reveal any guide for potential investors.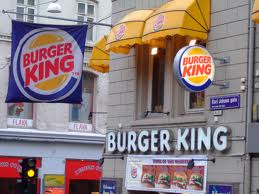 Usual Basic Franchise Package Cost / Fees and Inclusions Compared to Angels Burger Franchise

While there is little to no information online and offline from the real owners of Angels Burger franchise found today, even if you ask from an outlet, the staff will say they are not open for franchising. There is also no available online information to many burger stand / outlet business franchise except for food carts.
This popular food selling stint turned-street-food investments have generic basic package inclusion for your money's worth, should you decide to put up a store but most of them would either end up bankrupt or just maintaining a decent return on investment.
We will provide and introduce a sample for the interested parties below but this is not the actual Angel's Burger system. May this only serve as an idea for future investors to serve as a contract / business plan template sample concept.

source:www.minuteburger.com

Franchise and License Fee

On Site Processing

Store Construction

Store Equipment & Outlet Selling Materials and Paraphernalia

Business and Franchise Permits (to be secured by Franchisee)

Initial Marketing Aids and Collaterals

Rental Deposit

Use of Goodwill Marks / Franchise (trade name and logo) & Business System

Personnel Training

Initial Stocks (Credit Line)

Security Deposit