Advertise in Any My Pilipinas.Com Page
It is actually "FREE" for the first 7 days to advertise in any MyPilipinas.Com page. If after 7 days of appearing in your chosen page or pages and you find out you don't generate any targeted leads for your business, then it is up to you to continue or not.
See our package deals for advertising with us below or immediately get 7 days of free slot in any chosen page. Just fill up the form below and we will take it from there. We'll be sending you a follow up email afterwards to give you a report of the clicks you receive or leads you get from our page. Then you decide.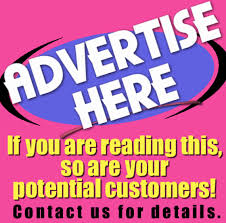 Advertising Terms and Packages to Advertise for FREE!

Terms:
Minimum of 2 weeks advertising
Renewable by 2 weeks
Advertising contract is subject for termination by us anytime with due notice 2 weeks before contract termination
Must agree and sign contract online by filling up our advertising application and agreeing to our terms
Paid subscriptions are ALL non-refundable and non-interchangeable with any other package
Strictly no refund policy after payment and signing of contract
Owner may terminate contract any time but all payments made are non-refundable.
Terminated / Cancelled contracts are subject for immediate removal of ads following the last day of paid advertising cost

Packages and Rates:

1 Week - FREE (with pay after exceeding week)

2 Weeks - Php 140.00 (10.00 pesos per day)
1 Month - Php 100.00 (40.00 discount applies only for monthly advertising subscription) (min 3 months subscription for this package)